Feature
Full MLB Offseason Guide: Free Agent Outlooks for Every Team
With MLB Free Agency finally opening up, we look at all 30 teams with full previews of everything they could be looking to do this offseason.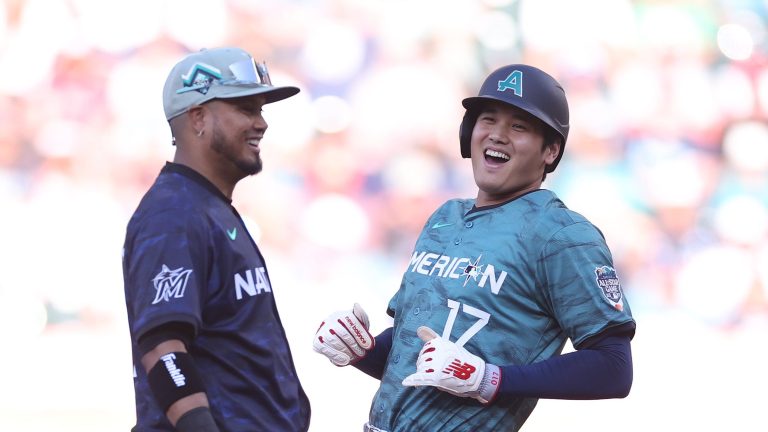 Today is the day! MLB Free Agency is officially open, as teams and players have now made all of their decisions on club and player options and the league calendar has turned over from 2023 to 2024.
While it will still be some time before the hot stove really starts to simmer, teams are undoubtedly getting their ducks in a row by setting their offseason goals that they will look to accomplish before spring training begins in late February.
Here at Just Baseball, every offseason we take the time to write full team-centric offseason outlooks where we look at the roster decisions each decision-maker is faced with for all 30 teams and what direction they could go in free agency to address them.
Over the past month, we have been churning out our guides for every team, setting the stage for everything that will take place across the coming weeks and months. Below you will find each team listed, with links to all of the different guides we have written.
Find your team or your chief division rival and take a look at what could take place this offseason!
National League East
Atlanta Braves – The Atlanta Braves won 104 games in 2023, but they still fell short of their ultimate goal: another World Series title.
Philadelphia Phillies – The Phillies improved in 2023, but once again, a championship fell just out of reach. How will Dave Dombrowski prepare for another run in 2024?
Miami Marlins – A surprise playoff appearance was followed by an even more surprising front office turnover, leaving the Marlins in a unique spot this winter.
New York Mets – David Stearns has a tall task ahead in his first offseason running the New York Mets, as they look to put 2023 behind them to contend in 2024.
Washington Nationals – The Washington Nationals once again finished in last place in the NL East. What will their offseason look like as they eye contention again?
National League Central
Milwaukee Brewers – After a disappointing end to their 2023 season, the Milwaukee Brewers now enter one of the most pivotal offseasons in franchise history.
Chicago Cubs – With their new manager Craig Counsell in place, the Chicago Cubs front office will look to supply him with a winning roster this offseason.
Cincinnati Reds – After a solid season where they remained in the race the whole way, it is time for the Cincinnati Reds to make moves to contend, not rebuild.
Pittsburgh Pirates – The Pittsburgh Pirates' have a bright future, and just a handful of moves could have them competing for a playoff spot in the NL next season.
St. Louis Cardinals – The Cardinals have a lot of work ahead of them if they want to put a disastrous 2023 season in the past and return to contention in 2024.
National League West
Los Angeles Dodgers – The Dodgers will need to make some big additions this offseason after once again failing to make it out of the first round of the playoffs.
Arizona Diamondbacks – A World Series run has clearly shown the Arizona Diamondbacks as contenders and has provided resources for them to be active this winter.
San Diego Padres – A look into what to expect in the coming months, because lord knows the San Diego Padres are incapable of having a quiet offseason.
San Francisco Giants – The pressure is on Giants president Fahran Zaidi to make some big moves this offseason to turn things around in San Francisco.
Colorado Rockies – Coming off the worst season in franchise history, the Colorado Rockies are trying to establish a core that can be built around in the future.
American League East
Baltimore Orioles – The Orioles head into the offseason hoping to answer some big questions while building on a successful 2023 campaign.
Tampa Bay Rays – The Tampa Bay Rays came up short in 2023. With a roster crunch on the horizon, what is in store for the team this winter?
Toronto Blue Jays – The Toronto Blue Jays fell short of expectations in 2023. Can they seize the opportunity this offseason to contend again in 2024?
New York Yankees – After their most disappointing season in years, it's time for the Yankees to make some big moves and reestablish themselves as the Evil Empire.
Boston Red Sox – The Boston Red Sox have hired Craig Breslow to be their new Chief Baseball Officer ahead of next season. What moves will he make in year one?
American League Central
Minnesota Twins – The 2023 season was a success for the Minnesota Twins but now it is time to look ahead and build for next year in free agency.
Cleveland Guardians – After taking a step back in 2023, the Guardians will now face an offseason of change, starting in the dugout with the retirement of Terry Francona.
Chicago White Sox – After the Chicago White Sox fully embraced a rebuild at the trade deadline, they now must look to build off that in their plans for the future.
Detroit Tigers – The Detroit Tigers had enough young players show promise this season to feel hopeful for the future, but still remain squarely in a rebuild.
Kansas City Royals – The Royals aren't without their strengths, but they have plenty of room for improvement ahead of the 2024 season.
American League West
Houston Astros – The Houston Astros won the AL West and came within one win of returning to the World Series. Let's check out their upcoming offseason plans.
Los Angeles Angels – After a very difficult season trying to build around Shohei Ohtani before he hit free agency, the Angels are in a tough spot this offseason.
Oakland Athletics – The Oakland Athletics are coming off a miserable season with very little hope in sight. How will they go about building out a roster for 2024?
Seattle Mariners – The Seattle Mariners must be active this offseason if they are going to take the next step to compete atop the AL West in 2024.
Texas Rangers – A ready-made World Series champion, the Texas Rangers don't have many needs this offseason, but will be making some key moves to stay on top.