Analysis
Boston Red Sox Offseason Outlook for 2023-2024 Free Agency
The Boston Red Sox have hired Craig Breslow to be their new Chief Baseball Officer ahead of next season. What moves will he make in year one?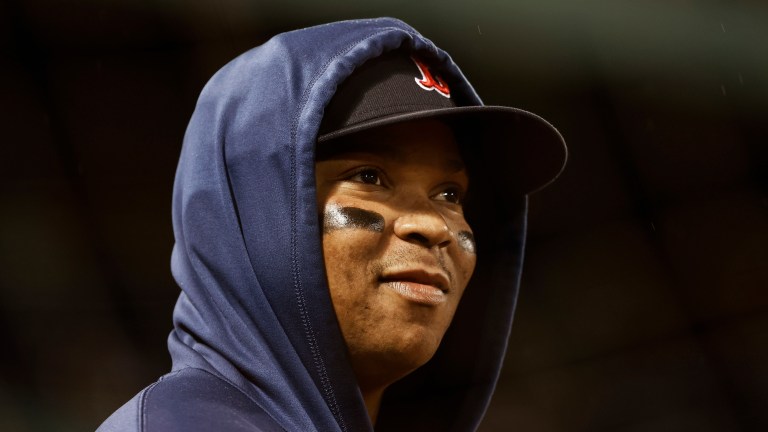 The 2023 MLB season is drawing to a close, and free agency will soon be upon us. But the Red Sox have already made a big move. The team announced on Wednesday that Craig Breslow will be the new President of Baseball Operations. Breslow, who pitched in the majors for 17 years, won a World Series with the club in 2013.
After his playing career, Breslow was recruited to the Cubs by Theo Epstein, where he quickly worked his way up through the ranks of their front office. His biggest impact with the team was completely revamping the Cubs' pitching infrastructure, something Boston desperately needs him to recreate.
While Boston's farm system greatly improved under Chaim Bloom, the pitching prospect department is lacking. But rebuilding a minor league system takes time, and Boston needs pitching now.
Until Breslow addresses the media next Thursday, it's unclear exactly what his free agency strategy will be. However, it's unlikely the Red Sox would have fired Bloom unless they were prepared to take the club in a whole new direction. So, Breslow will probably have the green light when it comes to spending. And the area that needs the most attention, is starting pitching.
Pitching
The Red Sox starting pitching needs a complete overhaul. The 2023 Red Sox starting rotation was made up guys who were inconsistent, injury-prone, or better-suited for the bullpen.
Corey Kluber, the opening day starter, lasted only a handful of games for the Sox, and it's unlikely that the team will be picking up his club option for 2024. James Paxton probably should have been dealt at the deadline, fell apart at the end of the season, and will likely not return in free agency.
With their departure, the Red Sox are left with Chris Sale, Brayan Bello, Kutter Crawford and Tanner Houck as starters. While Bello's performance is something to get excited about, he's not quite ready to slot into that No. 1 spot.
And despite having Chris Sale, the Red Sox really need to go out an get an ace.
Shohei Ohtani is obviously the biggest free agent on the market this year. Every team that can afford him will be after him. He could help the Red Sox in multiple areas, and signing him would send a clear message that the team intends to compete. Although Ohtani won't join the rotation until 2025 at the earliest.
Yoshinobu Yamamoto is also an excellent candidate for the Sox top pitching spot. The 25-year-old Japanese pitcher is an absolute superstar. There will be quite the bidding war for him as well, but he's likely an easier land than Ohtani, since Yamamoto is unproven at the MLB level.
Even if the Sox manage to land Yamamoto, they'll still need another starter. Blake Snell, Aaron Nola, and Jordan Montgomery will all be available. It's also possible Eduardo Rodriguez and Marcus Stroman could be hitting the market. All of these pitchers are proven starters that could help the Red Sox significantly.
Offense and Defense
In addition to pitching, the Red Sox also need to make moves the bolster their offense and defense. The offense had some good moments this year, but could never perform on a consistent basis. A lot of that is due to their left-hand heavy lineup, which put the team in tough spots when facing left-handed pitchers.
Their defense, was one of the worst in the league in 2023. They committed a whopping 102 errors, most of which occurred in the infield. The Red Sox need to go after guys that can perform defensively, but also give them a more balanced approach on the offense.
But before the Red Sox can go after these guys, there are a few matters they have to deal with first. Adam Duvall is set to become a free agent this offseason.
Despite missing some time, overall Duvall put up pretty good numbers for the Sox. It's certainly possible the Red Sox would be interested in bringing him back to help out in the power department. However, finding playing time for him could be tough.
A healthy Jarren Duran profiles as an everyday player in the outfield. The Red Sox are also locked in on Masataka Yoshida and have another year of control over Alex Verdugo. Plus, Wilyer Abreu and Ceddanne Rafaela, who impressed at the end of 2023, are likely in the running for some big league stints in 2024.
Although Verdugo is coming off one of his better seasons, and has expressed a desire to stay in Boston, the lack of extension talks between the two could indicate he's on the trade block. Trading Verdugo could open up a spot for Duvall, but it's unclear if and when the Red Sox are prepared to do that.
Another avenue for a Duvall return would be if Justin Turner opted to leave. He has a player option for 2024, but after his performance last season, it's almost guaranteed he could opt out and get more money either from the Red Sox or another team. Considering his player option includes a $6.7 million buyout, there is a very good chance Turner exercises it.
If Turner were to leave, then the DH spot is open for Duvall. It can also be used for Devers and Yoshida, who are fixtures in the lineup but leave something to be desired in the field. However, the impact Turner had on this team was huge, and the Red Sox should really do everything in their power to retain him.
Looking at the Red Sox infield, Devers, Story and Casas will all be locks at their position, but second base is up for grabs. Boston has several guys capable of playing of second, but they should be setting their sights on adding a player that can really turn things around for them defensively.
Of the free agents available, Whit Merrifield seems to be the best fit for the Sox. He'd provide them with an everyday second baseman, something they haven't had since Dustin Pedroia, and add a much-needed right handed bat to the lineup.
Final Thoughts
2023 was a tough year for the Red Sox. They'd look like world beaters in one game and train wrecks in the next. They have a team full of young guys brimming with potential, but they need to add some more established pieces to help them realize it.
The Craig Breslow Era could be new beginning for the Red Sox. But he has his work cut out for him. He needs to hit the ground running in free agency to get this team where it needs to be to compete in 2024 and beyond.
The moves the Red Sox make will be very telling of what the 2024 Red Sox will do. Add the right guys and this team could see a huge turnaround from last season. But, if it's another offseason of just making one or two moves, or worse yet not making moves to keep the players they have, they're bound for another lackluster year.