Analysis
Chicago White Sox Offseason Outlook for 2023-2024 Free Agency
After the Chicago White Sox fully embraced a rebuild at the trade deadline, they now must look to build off that in their plans for the future.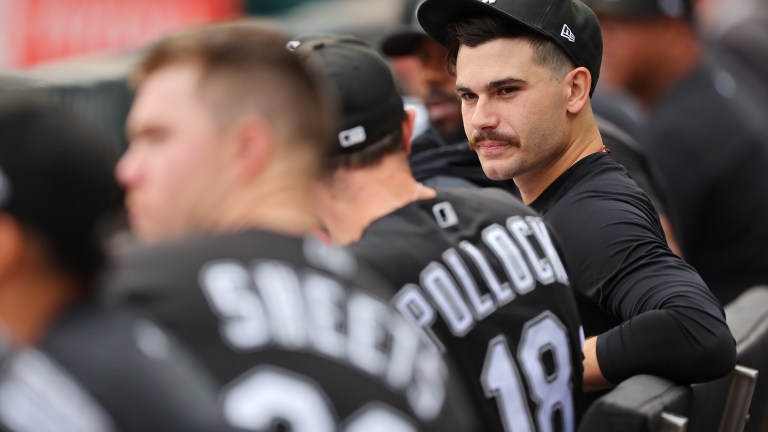 Oh, where to even begin with this one? The White Sox looked like one of the teams of the future just two seasons ago when they ran away with the AL Central with their loaded young roster. Things started to fall off the rails last season and the full-on freefall came this year when the team from the South Side of Chicago lost 101 games, tied for the third-most losses in franchise history.
The White Sox cleared house with their front office leaders Rick Hahn and Kenny Williams and moved toward a new era led by Chris Getz. There is a lot of work to do in Chicago and the White Sox need to find out their direction for the future of the organization this winter.
While the new management will want to earn back the trust of the fan base, this team is not equipped to win at the highest level in 2024. There is a world where they could push for the division in a very weak AL Central, but it's still unlikely.
Some may disagree but the focus of this winter should be filling out the roster with the aim of preparing to start competing again in 2025. Nobody wants to head into the season with minimal expectations but the reality is that the organization needs to continue to focus on the development of their steadily improving farm system and build toward their next core.
The roster is far from competing, but they have a star on each side of the ball that would demand rather large trade packages with multiple years of control.
They seemingly floated the idea of trading Dylan Cease at the trade deadline but the offers were nowhere near what Chicago would like for their still-young ace. Meanwhile, Luis Robert Jr. would command a "Juan Soto level" trade package coming off a career-best season in which he finally remained healthy and showed every bit of the elite upside he has always had in him.
Chicago will be viewed as a potential seller by most teams around the league with their two aforementioned stars as well as players once considered to be young stars in Eloy Jimenez, Yoan Moncada, and Michael Kopech possibly available via trade.
This offseason will lay the groundwork for the future of organization and the team has the difficult task of trying to fill many holes on the roster while keeping the focus on the years to come.
In all honesty, this is not going to be an easy task for Chris Getz and company. There is a plethora of ways this could be a disappointing winter in Chicago and just a few that would be successful.
Let's try to look at each position group and how it can be approached internally and externally with options that could be traded from the team and other possible additions to the roster.
Infield
2024 MLB Internal Options: Andrew Vaughn, Lenyn Sosa, Tim Anderson, Yoan Moncada, Romy Gonzalez, Gavin Sheets, Zach Remillard
MiLB Options: Jose Rodriguez, Colson Montgomery, Bryan Ramos, Tim Elko
Free Agent or Trade Targets: Elvis Andrus, Whit Merrifield, Jorge Polanco, Amed Rosario, Gio Urshela, Isiah Kiner-Falefa, Jonathan India
Trade Away Candidates: Tim Anderson, Yoan Moncada
Chicago faces a tricky situation with the infield especially as they have the option to primarily stick with the trio that has been there the past few years or change up the dynamic of the clubhouse in an effort to find a new identity.
Vaughn is all but locked in at first base after a season in which he clubbed 21 home runs and was tied for the team-lead in RBI while playing 152 games. It wasn't quite the offensive breakout many had hoped to see, but he is still very young and will have the chance to continue proving his long-term value in 2024.
Second base has been a sore spot on the South Side for way too long and it may not be any different this year. Elvis Andrus started the majority of the season for the White Sox and was a serviceable veteran but left a lot to be desired with just a .662 OPS in 112 games.
The White Sox could choose to bring in another veteran stopgap, but given the high likelihood they won't be competing, turning to the youth could make sense.
Lenyn Sosa was far from great in his first legitimate taste of big-league ball this season but his six home runs in just 164 at-bats provide something to work with in the future. He has been excellent in Triple-A the past two years and is still just 23 years old. Sosa has a lot of work to do with his approach and contact skills but should have a chance to at least come off the bench.
Meanwhile, Jose Rodriguez was briefly called up but only got the chance to pinch run in his first and only career game. His game features an exciting blend of power and speed as the middle infielder finished his season with 21 home runs and 31 stolen bases primarily in Double-A, before finishing the year with Triple-A Charlotte. Like Sosa, Rodriguez deals with discipline issues and will likely maintain a high strikeout rate at the next level.
If 2024 is going to be a year for building, I see no reason not to see if either of these two young players can tap into sustainable success.
The other option would be to try and swing a trade for a second baseman with the potential to become a key piece for the present and future.
Jorge Polanco and Jonathan India are the best trade targets available for that concept but Polanco is not likely to be moved within the division and India's numbers away from Great American Ballpark are troublesome.
The most likely option feels like a veteran addition to the infield group via free agency with the expectation that the two young players have a shot to earn the position.
One of the biggest storylines heading into this winter for the White Sox is what to do with Tim Anderson. He's coming off the worst season of his career and he has been far from the elite version of himself that was the heart and soul of this team.
Injuries caused him to play just 123 games this year and he was quite possibly the worst hitter in baseball for much of the season. He hit just one home run and finished with a .582 OPS. He enters this offseason with a $14 million team option, which would have been a no-brainer after 2021 but could be considered a gamble right now.
It feels like Tim Anderson's time in Chicago is coming to an end soon one way or another.
One option is to accept the option and look to trade him at the deadline while the other would be simply to cut ties with the former leader of the team and plan to turn the position over to top prospect Colson Montgomery in the near future.
The latter decision would result in a veteran option, possibly a reunion with Andrus, being brought in to fill the gap at the position while Montgomery continues to develop. The idea of keeping Anderson for the short-term makes a lot of sense in my eyes as it could have the possibility of rebuilding Anderson's value and then having the position become Montgomery's come August.
A similar but more financially restricting situation remains at third base with Yoan Moncada.
Due $24.8 million this year, it doesn't seem like any teams would take on Moncada without the White Sox eating much of his salary. They're sure to test the market but there may not be much of one for the once top prospect.
Much like the shortstop scenario, Bryan Ramos is nearly ready to take over the hot corner at 35th and Shields but isn't there just yet. The most likely scenario with Moncada is that the White Sox attempt to move him at the deadline and ultimately opt to decline his $25 million team option for 2025 if they can't trade him.
The left side of the infield was supposed to be Anderson and Moncada for the entire decade in Chicago but it seems that neither will be part of the organization beyond 2024.
The positive outlook when it comes to this positional group is that Motgomery and Ramos, both just 21 years old, look like impact big-league pieces.
With an advanced approach and smooth left-handed swing, Montgomery could be a consistent core member of the organization for years to come. Ramos has 25-homer upside with a steadily improving approach and the ability to handle the hot corner well.
Catcher
2024 Internal MLB Options: Korey Lee, Carlos Perez
MiLB Options: Adam Hackenberg, Xavier Fernandez
Free Agent/Trade Targets: Mitch Garver, Victor Caratini, Yan Gomes, Austin Hedges, Tom Murphy
When he signed for $73 million after the 2019 season, Yasmani Grandal was the largest free agency deal in franchise history. He had an excellent 2021 season but experienced a fairly rapid decline over the past two seasons.
With Grandal headed for free agency (possibly retirement) and top-100 prospect Edgar Quero not near being ready for the big leagues at just 20 years old, this could be another tough year behind the dish.
Acquired at the deadline for reliever Kendall Graveman, glove-first catcher Korey Lee will have a chance to try and establish himself at the MLB level. He struggled a lot in his minimal time down the stretch in 2023 and shouldn't be handed the everyday job, but will at least play a role.
It feels essential to add a veteran catcher this winter who can help the young pitching staff and bridge the gap to Quero in 2025 and beyond. Luckily, the free agent market has a variety of experienced catchers who could make a lot of sense in Chicago.
Mitch Garver is likely going to be out of their price range after his impressive postseason. A defensive-minded veteran like Caratini, Gomes, or Hedges would be affordable and a great option for a team with a need for dependability. A defensively sound catcher with experience handling young pitching is a must-get for the organization this winter.
I think bringing in someone like Caratini would be best case scenario for the White Sox as he would be able to help support a pitching staff and potential become a backup/mentor in the future.
Edgar Quero is the long-term plan in Chicago after being a key acquisition at the deadline, but there is a clear need for a veteran addition to this group.
Outfield and Designated Hitter
2024 Internal MLB Options: Luis Robert Jr., Andrew Benintendi, Eloy Jimenez, Oscar Colas, Gavin Sheets, Trayce Thompson
MiLB Options: Victor Reyes, Jacob Burke
Free Agent/Trade Targets: Joc Pederson, Lourdes Gurriel Jr., Joey Gallo, Harrison Bader, Michael A. Taylor, Randal Grichuk, Jake McCarthy, Alex Verdugo, Lane Thomas, Dylan Carlson
Trade Away Candidates: Eloy Jimenez, Gavin Sheets, Luis Robert Jr.?
The only player who was consistently impressive throughout 2023 at the plate for the White Sox was Luis Robert Jr. who showed everything that he can do on a baseball field. He blossomed into one of the biggest stars in the league with a 38-homer season to go along with Gold Glove caliber defense.
Ideas have been floated around regarding the possibility of trading Robert, but the price would be higher than essentially any other player on the trade market given his four years of club control at a very affordable price for a player of his level.
The organization is only going to entertain offers that feature a minimum of three elite prospects and additional young talent. Very few teams have the resources to put together a package and fewer will be willing to part with all of their premium assets.
As the "retool" continues to move forward this season, the White Sox should consider teams in pursuit of their star but I still think it's unlikely he gets moved. The White Sox have the ability to compete for multiple seasons he'll still be under contract and the plan moving forward will be to support him with the pieces necessary.
Assuming he isn't moved, Robert will be stable in center and Andrew Benintendi, fresh off signing a five-year deal last winter, will be in left field throughout the season.
His first season with the organization was disappointing as his OPS dropped almost 100 points from his strong 2022 season and his wRC+ dropped to 87 after being 122 the year prior. He is far from a trade possibility given his contract and year that didn't go his way and will be the starting left fielder on opening day.
Eloy Jimenez has been through a lot in the past few seasons as someone expected to be one of the most dangerous hitters in this core, but has been without health on his side. His injury history has prevented him from taking flight and he didn't produce at the level many hoped in his 120 games this season.
He played just 139 games combined between 2021 and 2022 so it was good to see him play in well over 100 games. However, he came nowhere near the production from his rookie season when he hit 32 home runs playing in a similar amount of games. He finished this year with just 18 home runs and a 105 wRC+ as a designated hitter without much defensive ability.
That type of production is nowhere near the level at which Jimenez can and should perform in the future. He's another member of the core that just hasn't been able to click which could lead to him being on the trade block this winter.
However, he's another player that the team would hypothetically be selling low on given his 143 wRC+ in his limited 2022 and his overall offensive upside.
That trio of players will most likely be the plan for left, center, and DH heading into the year. With that said, right field is another position that has plagued the franchise for many seasons. Oscar Colas entered the year as a top-100 prospect but looked lost for much of the season.
He couldn't get much of anything going at the plate and was inconsistent in the outfield. He was sent down to Triple-A for much of the season and wasn't much better after being recalled later in the year. While he may remain in the fold, he can't be the only plan for right field.
Gavin Sheets has failed to improve for two straight seasons and Trayce Thompson shouldn't be more than a fourth outfielder at best at this point in his career. Whether or not competing is in play in 2024, an external addition is needed for the position at least on a platoon basis.
It feels like Joc Pederson has been mentioned as an option for the White Sox for years now but he does make sense as a left-handed power hitter with experience in big games. Joey Gallo is another similar makeup who could be an option for a high-priced short-term deal with the team.
Lourdes Gurriel has built his free agent value in the postseason while Harrison Bader is a buy-low candidate with upside that could still be tapped into with a new team. Veteran outfielders Randal Grichuk and Michael A. Taylor are additional options who could fill more of a stopgap role until some younger organizational players rise through the system.
The trade market for outfielders could be quite interesting this winter with various teams having either an "odd man out" or a player that they don't intend to be part of their future. More names than the ones listed could be in consideration but Jake McCarthy and Dylan Carlson slide into that first category while Alex Verdugo and Lane Thomas could be considered in the latter.
McCarthy and Carlson are real change-of-scenery candidates who fell out of favor on their current teams after strong 2022 seasons. It seems like both of these players are prime candidates to be moved and they could rejuvenate their careers with the White Sox having such a glaring hole in right field. Also, both could allow Robert to take a break from playing center more often.
Carlson could be a weak-side platoon option to pair with Colas or a different option as he has handled left-handed pitching much better throughout his career. McCarthy might be too similar in nature to Benintendi but would at least provide defense and speed in right field.
Acquiring Verdugo or Thomas would involve parting with more resources despite neither seeming likely to remain with their respective team for much longer. Both hitters would instantly become key pieces of the lineup in Chicago but I'm not sure it's the type of move we should expect from the team at this point.
Someone needs to be added to the mix and the presence of power via this addition would be an ideal situation. Pederson or Gallo would be suited to fill this role through free agency, but Grichuk or Bader feel more realistic right now given the status of the organization.
If the trade route were to be taken, I think Carlson would be an optimal buy-low piece while Verdugo or Thomas would be excellent if the price is reasonable.
I'm not sure that the right field spot will be filled in the long run through any move this winter, but there has to be an answer that provides at least league-average production from the position for the first time in years.
Starting Pitchers
2024 Internal MLB Options: Dylan Cease, Mike Clevinger (mutual option), Michael Kopech, Jesse Scholtens, Deivi Garcia, Touki Toussaint, Luis Patiño
MiLB Options: Nick Nastrini, Cristian Mena, Nate Fisher, Sean Burke, Jonathan Cannon, Davis Martin
Free Agent/Trade Targets: Eduardo Rodriguez, Alex Cobb, Michael Wacha, Lucas Giolito, Michael Lorenzen, Tyler Mahle, Sean Manaea, Alex Wood, Andrew Heaney, Jack Flaherty, Luis Severino, Frankie Montas, Martin Perez, Paul Blackburn, Yariel Rodriguez
Trade Away Candidates: Dylan Cease, Michael Kopech
Let's start with a harsh reality: The White Sox starting rotation could be one of the worst in baseball this season depending on how the offseason shakes out. The organization moved Lucas Giolito and Lance Lynn at the deadline, in moves that look excellent now given the expectations for the key prospects acquired in each deal.
Dylan Cease entered the year as the clear ace of the staff but regressed significantly from his Cy Young runner-up 2022 season with troubling metrics, especially in the first half of the season. He finished the year with a 4.58 ERA and a 27.3% strikeout rate, after finishing the year prior with a 2.20 ERA and a strikeout over 30% in each of the past two seasons.
There is no doubt that Cease has some of the best stuff in the game despite a down year and his FIP of 3.72 indicates that he was unlucky. Teams probably witnessed regression partially due to the nature of the roster around him that was one of the worst in baseball.
Cease is still just 27 years old with arm upside that can result in him being one of the better pitchers in baseball any given year. With two years of team control left, the White Sox face an incredibly precarious situation when it comes to their ace.
Cease's name was the biggest aside from Shohei Ohtani floated at the 2023 trade deadline and he'll be up there once again this winter.
The White Sox will under no circumstances sell low on Cease based on 2023 performance and while they may not receive what they would have after 2022, they will expect a huge package. With the current status of pitching around the league, plenty of teams would love a pitcher with elite stuff and clear durability over the past few years.
Realistically, Cease's trade value is probably that of a 3.3-3.5 ERA pitcher with two years of team control. In essence, somewhere between his 2022 and 2023 seasons. While the White Sox would love to keep Cease as part of their future contention core, he may be out of the door before the team is ready to seriously contend.
Despite not having much of any pitching depth, it's seriously worth considering moving Cease whether it be in the offseason or at the deadline in order to maximize his value with him under contract still for the 2025 season. Teams looking to acquire a front-end pitcher won't be able to do much better than two years of Cease via the trade market.
The best option for the White Sox may be to wait for the signings of the trio of top starting pitchers on the market. Aaron Nola, Blake Snell, and Jordan Montgomery are all likely to receive five or more year contracts in free agency this year but teams hoping to contend that fail to sign one of the three will be heavily pursuing arms through trade.
A deal for Cease would require at least two high-end prospects and the White Sox will certainly not settle for a package lesser than the price they have established.
Whether Cease remains in town or not, the rest of the rotation needs to be figured out one way or another as the team waits for all of their young pitchers to make their way to the MLB level.
The most consistent starter when healthy this season was Mike Clevinger who was brought in last season on a one-year deal with a mutual option for the upcoming season. The White Sox should opt to pick up his $12 million option but Clevinger may opt out in the hope of signing a longer deal in free agency after a strong season in which he finished with a 3.77 ERA across 131.0 innings pitched.
From a baseball perspective, the White Sox should try to retain Clevinger purely due to his consistency and the lack of any other stable rotation options behind Cease. Simply put, they would at least go into the season with two certain starters with Clevinger as opposed to just one (or none if Cease were traded) if he were to depart in free agency.
One of the more frustrating players last season, in one of the most frustrating seasons in franchise history, was Michael Kopech. The secondary piece of the Chris Sale trade alongside Yoan Moncada was expected to be a flamethrowing starter with stuff that could mow hitters.
Kopech's trajectory has been so upsetting given that he has flashed little amounts of everything fans once expected him to be but has never been able to string it together.
After a 2021 season in which he was utilized as a "Swiss Army Knife" out of the bullpen, the hope was that a transition to a starting role would be smooth. In that 2021 season, Kopech finished with a 3.50 ERA but had a 2.83 xERA and an excellent 36.1% strikeout rate. His whiff rate, expected metrics, and almost everything in between showed a pitcher ready to be a star.
He was able to put up solid surface-level numbers in his first season in the rotation in 2022 with a 3.54 ERA across 25 games but his velocity, command, and effectiveness were down a clear notch. His walk rate rose to over 10% and his fastball velocity was down over two mph from the year prior.
Everything fell off the rails in 2023 as Kopech finished this season with one of the worst walk rates in all of baseball and was unable to garner any chase like he used to. I'm going to refrain from diving too deeply into the metrics here, but Kopech was simply not a MLB level starting pitcher for much of the season.
With that said, he still had his moments with flashes of upside like in a two-start stretch of 15 innings in late May where he allowed just three hits and struck out 19.
It's hard to tell at times, but this is a pitcher that was considered one of the brightest young arms in the game during his entire journey to the league. The White Sox and pitching coach Ethan Katz have gone on record saying that Kopech is still viewed as a stater for this team, but I'm not sure that should be the route taken with him.
In my eyes, a move to the bullpen or a trade to another team would be best for Kopech and the team at this stage. His stuff and velocity could come out much more often out of the bullpen where he thrived previously. I also think there are still pitching-needy teams out there that would take a chance on the former top prospect and he could be leveraged to fill a gap in right field or add prospect capital.
There is a chance that all three of the aforementioned arms begin the season with the team but I'm only banking on one and potentially two at the most. This leaves a minimum of three rotation spots to address. All of the internal options are nothing more than placeholders and shouldn't be the primary plan for the spots.
Jesse Scholtens and Touki Toussaint ate innings when called upon in 2023, but neither showed anything that should earn them a rotation spot.
Deivi Garcia and Luis Patiño couldn't get their careers on tracks with their initial organizations and neither were particularly impressive in limited action down the stretch. There's a chance any of these pitchers could play depth or long relief roles for the team, but multiple additions and/or changes have to be made within the starting staff.
A range of minor league pitchers could factor into the plans for 2024 at some point, but there is only one who can be factored into decisions regarding the Opening Day Rotation the way I see it.
Nick Nastrini, acquired from the Dodgers in the Lance Lynn and Joe Kelly trade, has a real shot to crank the roster out of Spring Training. His stuff can play at any level of baseball and he continued to show improved command of his offerings down the stretch in Triple-A.
Nastrini has one of the best fastball and slider combinations of any pitching prospect right now and has increased the feel and usage of his changeup and curveball in the past year. I recently interviewed Nastrini and he is one of the most mentally locked in players I have gotten to speak with and has a clearly defined goal of impacting the Major League team this year.
Whether or not he cracks the roster, Nastrini will be starting games in Chicago early in the season. The only scenario where it feels logical to having the rotation open with someone like Scholtens or Toussaint in it is under the premise that Nastrini will quickly take the spot if he isn't quite ready yet on Opening Day. If he can work toward reducing his walk rate, Nastrini could turn in a season along the lines of Cease's first full season with the team in 2020.
Other young arms to keep an eye on later in the season are Cristian Mena and Jonathan Cannon who are both in the top-half of the top 30 system prospects. Mena is extremely young but got his first taste of Triple-A in September while Cannon was a 2022 draft pick but has a high floor at an advanced age which could continue to accerlate his timeline.
The free agency market for starting pitchers is fascinating and is going to be extremely competitive. Three big-time arms in Blake Snell, Aaron Nola, and Jordan Montgomery headline the group and will all likely earn contracts over $100 million which all but counts the White Sox out.
Sonny Gray is going to get a shorter-term deal but could approach the yearly value of those three after a huge year. Japanese superstar Yoshinobu Yamamoto slides into that group as well and could potentially earn the biggest deal of any pitcher.
Beyond those five, a solid core of veteran pitchers follows led by players such as Eduardo Rodriguez. He's one of the most popular names among White Sox fans and would probably be just around the best pitcher that the organization could viably attain. Veteran pitchers like Alex Cobb, Michael Wacha, or Michael Lorenzen could help provide stability for a short period of time as the White Sox await their farm system pitchers.
The other side of the pitching market is filled with a bunch of reclamation projects in which the White Sox at their current status should be pursuing. I know that fans don't want to hear about signing pitchers who were not productive last season because that feels like more of the same, but there's a reason that buying low is such an overused concept in professional sports.
Players like Jack Flaherty, Luis Serverino, Tyler Mahle, Sean Manaea, Andrew Heaney, Frankie Montas, and yes Lucas Giolito are all pitchers that been middle of the rotation arms but didn't perform to that level in 2023. The White Sox have to fill out the rotation and that creates a perfect opportunity to take a swing at some bounce back candidates just like they did with Clevinger last offseason.
If any of these pitchers return to their former form, it then provides a chance to either cash in at the trade deadline for more youth or extend any of them for the foreseeable future. Signing any of these pitchers to a short team deal with potential team options would be the ideal situation for the White Sox with very minimal risk as poor performance by them this season would not change much for a team that is building toward the future.
Another fun idea to watch is 27-year-old Cuban star Yariel Rodriguez who is friends with Luis Robert and could consider the White Sox given the organization's history of success with Cuban players.
Let me try to summarize some of the essay I just put onto paper about this starting rotation to provide a more concise idea of the direction that makes sense for the team right now.
I expect Dylan Cease to at least start the year with the team as few teams are going to willing to part with assets needed to match his price tag. Mike Clevinger is likely to test the market after a strong season as he looks to cash in on one more multi-year contract before it may be too late. Michael Kopech should probably move to the bullpen or be traded this winter, but either way should not be simply pencilled into the rotation.
That leaves the current rotation as Dylan Cease, Nick Nastrini (or a placeholder for a month until he's ready), and three vacancies. The optimal situation that I see is bringing in one piece that could hopefully be a piece of the rotation for a handful of years in addition to multiple riskier options on short deals and possibly a trustworthy veteran.
The direction taken to address the rotation could define the entire offseason for the White Sox as they have to find a way to put out a group of starters that can at the very least help the team play meaningful games in a growth year. They cannot enter the season with a rotation featuring Kopech, Scholtens, and Toussaint while trying to establish a winning culture under the new regime.
Three pitchers should be added at a minimum with the aim of at least one being a piece that can stick around for the new era of White Sox baseball. The most exciting factor to watch will be the development of Nastrini and eventually Mena as the organization envisions both of them being legit starters for 2025 and beyond.
Bullpen
2024 Internal MLB Options: Gregory Santos, Aaron Bummer, Garrett Crochet, Jimmy Lambert, Tanner Banks, Lane Ramsey, Sammy Peralta, Declan Cronin, Matt Foster
MiLB Options: Jordan Leasure, Frasier Ellard, Andrew Perez, Tristan Stivors, Gil Luna
Free Agent/Trade Targets: Jakob Junis, Joe Jimenez, Chris Stratton, Jordan Hicks, Michael Fulmer, Brent Suter, Ryne Stanek, Shintaro Fujinami, Andrew Chafin, Buck Farmer
Trade Away Candidates: Aaron Bummer
The White Sox shipped away many of their veteran bullpen arms in a trade deadline that saw them move half of their active pitchers once the season was fully lost. Gregory Santos established himself a late-inning option with a filthy sinker to build around in the bullpen but few others were able to produce at even an average rate out of the bullpen.
Aaron Bummer's regression was frustrating but he's the 2023 king of disparity between his actual and expected numbers. He could be appealing to teams seeking a left-handed reliever as his groundball rate was still excellent this season even though he finished with an ERA over six, a career-worst mark. However, he's on a team-friendly deal for three more years and is one of the stable pieces of the relief unit.
Garrett Crochet just needs to get innings under his belt as injuries have completely derailed his once highly-promising young career. He could be a force late in games alongside Santos if he can get back to what he was doing well in 2021. He'll be around for the whole season in the bullpen.
Aside from those three, there are really no other guaranteed arms that will be in the bullpen. Much like Nastrini, fellow former Dodger Jordan Leasure looks to be near league-ready and is dominating the Arizona Fall League right now. He appears to be on track to start the year in the Major League bullpen and will be up quickly if not.
The rest of the bullpen should be approached with the framework of last year's Keynan Middleton deal as the team should sign multiple affordable veterans to one-year deals. The volatility of relief pitchers has become very obvious through signings like Joe Kelly that allocated a lot of money to the position that changes the most frequently.
Spending a decent portion on a younger relief arm like Jordan Hicks or Shintaro Fujinami wouldn't hurt assuming the team isn't investing in large contracts this offseason. But the rest of the pitchers filling out the bullpen should be veterans that can flipped at the deadline if they turn in a good first half. The worst case scenario with such deals is letting go of such players after the season while the upside is turning them into a solid prospect like Juan Carela who is a top 30 team prospect after being acquired for Middleton's initially non-guarenteed contract.
The team should look to add multiple pitchers listed above that are in the latter-half of their career but could produce at a high-level any given season.
Outlook
Whew, that was a lot and I commend and appreciate everyone that made it through that roster breakdown. The White Sox are facing one of the toughest offseasons in baseball under new management with a need to establish a positive culture while crafting a core roster that can work toward a future that involves winning in Chicago.
Focusing on contending in 2024 does not make sense but there has to be steps taken to at least compete in games more frequently and build said "culture" on the South Side. Adding a mixture of pieces that can become foundational players in addition to veterans that can be used for trade capital during the season is the best blend of both worlds in my opinion.
The organization has to find a way to address their catching situation, second base, right field, and pitching to trend in the right direction. The other huge task is determining which members of the past rebuild core can remain with the organization and which need to moved to reset the energy surrounding the team.
With huge decisions to be made up and down the roster, this is a challenging time to be a White Sox supporter. I encourage everyone to look toward the future with a vastly improved farm system that should start to make waves this year at the MLB level. It's going to take some time, but there is a path to a successful team even if it's not going to be this year.