Analysis
The AL East Keeps Busy as the Offseason Goes On
The AL East looks like the most talented division in baseball following a busy offseason for all five competitors.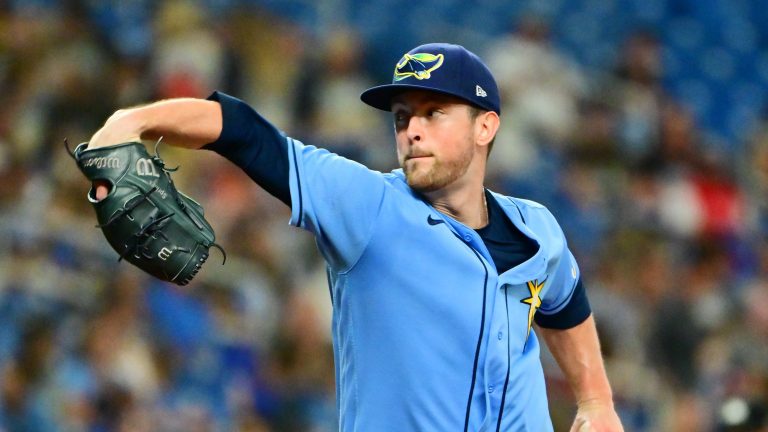 The American League East is the best division in baseball. I hope I'm not ruffling any feathers by saying so. The Yankees might be the top team in the league, and the Rays and Blue Jays aren't far behind. Moreover, the Red Sox and Orioles could both finish above .500, and with a little luck, either one could challenge for a Wild Card berth. Every other division has at least one rebuilding club.
Thus, the AL East is going to be a bloodbath this year, with all five teams beating up on one another all year long. In an attempt to survive in such a competitive division, each club has had an eventful offseason. The Yankees signed, arguably, two of the top five free agents. The Blue Jays made two of the biggest trades of the winter and completely revamped their outfield in the process.
The Rays signed Zach Eflin to the most lucrative free-agent deal in team history. The Red Sox have signed more MLB free agents than any other AL team (so far), and they inked Rafael Devers to the largest contract they've ever handed out. Even the Orioles are getting in on the action – they've spent nearly thrice as much as they did last winter.
The AL East Kept Busy this Week
The AL East news kept coming this week, as the Red Sox traded for Adalberto Mondesi, the Orioles traded for Cole Irvin, and the Rays signed Jeffrey Springs to a four-year extension. Mondesi provides Boston with another infielder in Trevor Story's absence. Irvin gives Baltimore the reliable left-handed starter they've been lacking since John Means hit the IL. Meanwhile, Tampa ensured they have another talented arm under contract for several years to come.
The Red Sox have also been linked to free agents Matt Moore and Roberto Perez this week, and the Yankees, for their part, were reportedly in contact with David Peralta. The Blue Jays have been quiet of late (aside from announcing their ballpark renovations), but I wouldn't be surprised if they add another arm in the coming days. The lineup is jam-packed with talent, but the bullpen could use some help.
The Yankees, Blue Jays, Rays, Orioles, and Red Sox have been making news all offseason, and they continue to generate buzz as spring training draws near. I can't blame anyone who's tired of this division dominating headlines, but personally, I think this is great for baseball. In an age when so many teams are tanking, rebuilding, or just treading water, the AL East proves that every team in a division can compete if they really want to.
I'm not trying to say the AL East is perfect. Far from it. The Orioles should be working harder to open their competitive window. The Rays could be unstoppable if they spent more on free agents. The Red Sox have had a puzzling offseason, and even the Yankees and Blue Jays could have done more.
All I'm trying to say is that every team in this division has been making moves to win lately, and that's nice to see. Baseball is better when more teams are trying to win. The AL East is keeping busy this offseason, and baseball is better for it.