Analysis
Minnesota Twins Offseason Outlook for 2023-2024 Free Agency
The 2023 season was a success for the Minnesota Twins but now it is time to look ahead and build for next year in free agency.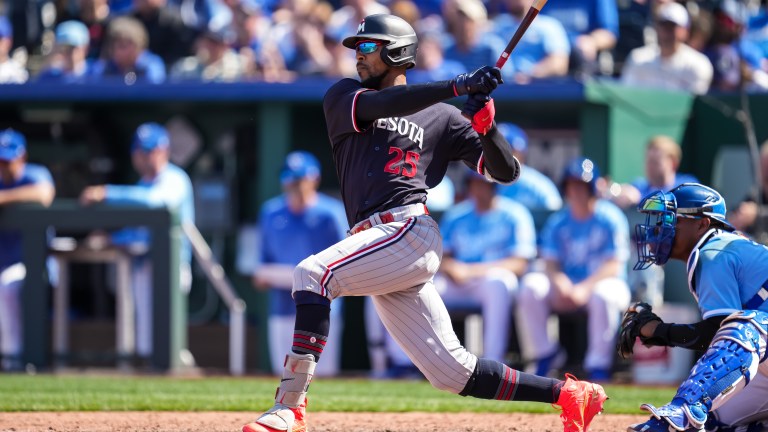 The 2023 season was filled with bright spots for the Minnesota Twins. The Twins were able to take advantage of a weak division and win the AL Central with ease.
The emergence of Royce Lewis and Edouard Julien indicate a bright future. The team won its first playoff game since 2004. While there was a lot to be happy about, the Twins are going to have to do some work in free agency this offseason to have repeated success.
In lieu of the bright spots of the 2023 season, there are definitely some question marks entering into 2024. While the offense was not bad, it certainly seemed to be the weakest link at times.
The Twins finished 10th in runs scored and offensive WAR. One of the glaring weaknesses in this offense was their 15th ranked wRC+ against left-handed pitching. They ranked fifth in wRC+ against right-handed pitching, showing a clear disparity.
On top of needing help against left-handed pitching, the Twins best pitcher is set to enter free agency. With the third-best ERA in all of baseball, Sonny Gray is likely headed for a top three finish in AL Cy Young voting. The Twins rotation was incredible this year in large part due to Gray's success and replacing him is a tall order.
Long story short, the Twins have some work to do this offseason if they want a repeat of 2023. Here is a look at how they need to go about this offseason.
Starting Pitching
Options: Pablo Lopez, Joe Ryan, Bailey Ober, Chris Paddack, Louie Varland. Minors: Simeon Woods-Richardson
Need: Resign Sonny Gray/Sign a middle rotation arm
The Twins should not have to do much work when it comes to bolstering the rotation. While there is a chance they lose Sonny Gray, they are getting Chris Paddack back from injury, who looked solid in his three playoff innings. They are also returning Pablo Lopez, Joe Ryan, and Bailey Ober who were all great in 2023.
With that said, bringing back Sonny Gray needs to be priority number one for the Twins. Earlier in the season it appeared that Gray was not happy in Minnesota but his tune has shifted recently. If Gray is interested in returning, it would be a mistake to not bring him back.
Gray is going to be 34 years old at the start of next season. He also has kids in elementary school and the Twin Cities have great schools and is a great place for kids to grow up. If he feels established with his family and is happy in Minnesota it shouldn't be hard to get him to stay. A three-year deal worth $55 million likely gets it done.
If for whatever reason, Gray is not back in 2024 the Twins may have to look elsewhere. Names such as Marcus Stroman, Eduardo Rodriguez, and Jordan Montgomery should be in the mix to replace Gray in this rotation.
The Twins already have an ace in Pablo Lopez and signing one of the aforementioned names would allow Louie Varland to move to the bullpen where he was incredibly effective.
In 12 innings out of the pen Varland posted a 1.50 ERA with 17 strikeouts. Signing a starter so Varland can go to the pen is almost the equivalent of signing two players by providing a boost to both units.
It is also worth noting that Kenta Maeda is an impending free agent as well. The 35-year-old veteran made 20 starts in 2023 and pitched to a solid 4.23 ERA. Maeda might not cost much in free agency, so a return can't be ruled out, but Paddack's return might make it less of necessity to bring him back.
Bullpen
Options: Johan Duran, Griffin Jax, Brock Stewart, Caleb Thielbar, Jorge Alcala, Kody Funderburk, Cole Sands, Jordan Balazovic, Louie Varland. Minors: Brent Headrick, Jovani Moran, Oliver Ortega, Josh Winder.
Need: Inexpensive Depth
The Twins bullpen in 2023 was incredibly average. They ranked 15th in ERA among MLB bullpens as well as 16th in FIP. This is due in large part to having a really strong back-end of the bullpen with a relatively weak front-end. Johan Duran was excellent as were Emilio Pagan and Griffin Jax.
On the other side, arms like Jovani Moran and Brent Headrick were terrible.
As most people know, bullpen arms can be very volatile. Emilio Pagan is an excellent example. Pagan had an ERA over four the past three seasons and then pitched to a sub three this year.
The Twins could be looking at four really solid bullpen arms between Johan Duran, Griffin Jax, Brock Stewart, and Louie Varland. They definatley need to shore up the front end of the pen to make sure these four receive the support they need.
Joe Kelly is a potential option to boost the pen. Kelly pitched to a 4.12 ERA but a 2.93 xERA and 2.72 FIP indicate he was better than his ERA suggest. The Twins could get Kelly on a one-year deal for less than $5 Million.
Brent Suter would be an excellent addition to this bullpen. Suter has pitched to an ERA in the threes for almost his entire MLB career. That kind of consistency is needed in the Twins bullpen.
One last example is a high risk, high reward target. Jordan Hicks is a name that will likely draw intrigue during free agency. He is only 27 years old but has struggled to find consistency during his career with last season being his best. Definitely a name the Twins should keep an eye on.
These are just three examples of players that could improve the Twins bullpen. There are a lot of other players out there that the Twins could go after but expect some inexpensive moves to help round out the bullpen.
Infield
Options: Edouard Julien, Royce Lewis, Carlos Correa, Jorge Polanco*, Alex Kirilloff, Willi Castro, Ryan Jeffers, Christian Vazquez, Nick Gordon. Minors: Jose Miranda, Brooks Lee. *Club Option
Need: Right-handed hitting first baseman
The Twins have an incredibly crowded infield with a hole on the right side at first base. They had three players that played significant time at first. Joey Gallo, Alex Kirilloff, and Donovan Solano all saw over 50 games at first base. Solano and Gallo are likely not returning as free agents and Kirilloff is great when he is fully healthy, but that hasn't been the case much recently.
Unfortunately for the Twins the free agent market is likely going to be fairly barren. Josh Bell will probably opt in to a player option, it is hard to see Rhys Hoskins leaving Philly, and Max Muncy (I know he is a lefty) is going to have his club option picked up. Other than that, there is no free agent first baseman that is going to make the Twins better.
With the free agent market being barren, I think that the Twins could make an offseason trade to improve at first base. The target that makes the most sense to me is Ryan Mountcastle of the Baltimore Orioles.
The Baltimore Orioles are about to run into a massive log jam in their infield if they don't dump prospects (which to this point they have been unwilling to do). They are going to have to try and find room for both Coby Mayo and Heston Kjerstad next season, both of whom can play first base.
For the Twins, Mountcastle is everything they should be looking for. A strong righty power bat who mashes lefties. He plays strong defense at first and would immediately upgrade the lineup and help balance it. The one knock on Mountcastle would be the strikeouts but his strikeout rate has fallen every season and at this pace will be down to 20% next season.
The Twins could likely acquire Mountcastle for Bailey Ober or Louie Varland and another prospect or two. The Orioles need pitching help and have players ready to fill Mountcastles spot.
Outfield
Options: Matt Wallner, Royce Lewis, Byron Buxton, Max Kepler*, Willi Castro, Trevor Larnach, Alex Kirilloff, Nick Gordon, Jordan Luplow, Andrew Stevenson. Minors: Austin Martin. *Club Option
Need: Everyday center fielder
The Twins need to approach this offseason with the mentality that Byron Buxton is not going to play center field at all next season. This season's acquisition of Michael A. Taylor was fine in a vacuum, especially if you thought Buxton was going to play at least a little center field. Now, the Twins need to assume Buxton is going to exclusively DH.
Similar to first base, the market for center fielders is relatively barren. This provides the Twins with a few options as to how they want to fill the role. Let us take a look at some free agent options as well as in house replacements.
If the Twins do decide to go the free agency route, the best center fielder on the market is Cody Bellinger. I think that there is next to no chance that Bellinger is a Twin next season, he is just going to be too expensive and the Twins need to use that money elsewhere (starting pitching).
The two names that do intrigue me are Kevin Kiermaier and Harrison Bader. Kiermaier is the most likely option in my eyes. He is fairly inexpensive while also playing great defense despite his age and brings a league average bat. A two-year deal worth about $14 million likely gets it done.
Bader is a much riskier option and will be more expensive. He has not put together a good offensive season since 2021 and is not the defender that Kiermaier is. Still, the Twins should give him some thought.
While I believe signing Kevin Kiermaier is the best option for the Twins, I think that it is much more likely that they find an everyday center fielder in house. The three primary candidates being Willi Castro, Royce Lewis and Austin Martin.
Castro played a decent amount of games in center field last year. He did not play great defense but if he transitions from a utility player to the every day center fielder that should improve. He is only 26, and a 109 wRC+ with 33 stolen bases from a switch-hitting center fielder is desirable.
Lewis is probably the last person that many want to see in center field given his injury history out there. However, Lewis tearing his ACL was due to a freak accident while running into the wall. I wouldn't say he is any safer in the infield than out there. All things considered, Lewis is the best option especially with such a crowded infield.
The final option and a bit of a wild card is former top prospect Austin Martin. Martin was drafted because of his bat and lacks a true position defensively. He can hold his own in center field but don't expect a gold glove. The real question with Martin now is his bat.
For a player who was drafted fifth overall due to his offensive success in college, he has really struggled. He walks a lot but do not expect more than 10 home runs in a season. He is capable of stealing bases but not at a high volume. I am not sure if the Twins need a singles hitter who plays below average defense in center on a regular basis, but Martin could see an opportunity.
Recap
The Twins are returning a lot of key pieces from the 2023 season. While they are in good position as is, there are some moves to be made to improve the team for 2024. The Twins currently have $92 million on the payroll for 2024 (not including the two player options).
This gives them roughly $60 million to play with to get back to the 2023 total of $156 million. That is plenty of money to make moves and do some damage in free agency.
The most important move should be the re-signing of Sonny Gray. The rotation played the largest role in the teams success this year and reloading it should be priority number one. A couple of minor acquisitions should be enough to boost the lineup and improve the offense.
With that said, don't rule the Twins out of making a big splash. They pursued Carlos Correa relentlessly and it paid off for them last year.
The 2023 season was a success and the 2024 season starts in just a couple of weeks when free agency goes live. Twins fans have a lot to be excited about for next year. This team should be hungry to retain the division title. I fully expect the Twins to improve upon their 2023 success into 2024.