Rankings
World Baseball Classic Full Team Power Rankings
With the World Baseball Classic finally set to begin this week, we rank all of the top teams for who has the best chance to win it all!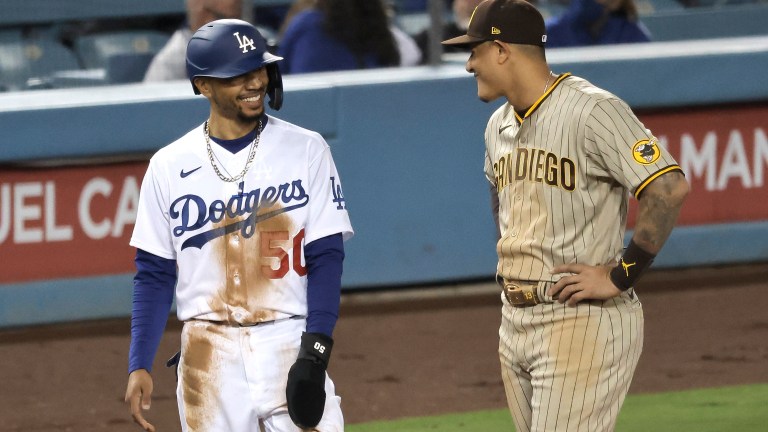 The World Baseball Classic is nearly upon us and it's going to be an excellent event. The time has come to look into which teams have the best chance to bring home the hardware in this year's event.
Over the past few weeks, the Just Baseball staff has put together previews of each of the 20 rosters in the tournament with position-by-position breakdowns. These previews will be linked to each team in these ranking, where you can find all the information you need about each team prior to the tournament.
While there appears to be a consensus top-three among these teams, plenty of equally matched teams also made these rankings very difficult. Many teams could have slid up or down a few spots depending on what you value most, but I based the rankings on overall production and rewarded well-rounded teams.
Let's get into these rankings and I encourage you to read any team previews for further information.
This team is going to be so incredibly fun. There are genuinely no holes on this roster, which should be the favorite to win the tournament in my eyes. The lineup is filled with plenty of the best young superstars in MLB such as Juan Soto, Julio Rodriguez, Manny Machado and many others that will put up runs against any pitching staff. The rotation is led by the reigning NL Cy Young winner Sandy Alcantara and rising star Cristian Javier. While the back-end of the rotation could be considered a weakness, the bullpen is loaded with a few of the best relievers in the game, as well as many productive veterans.
This is by far the most stacked roster the Dominican Republic has brought to the WBC and they'll be looking for nothing less than a second championship.
The decision between the second and third spots on this list was certainly one of the hardest to make in this process. However, the rotation was the difference maker. Japan's roster is filled with the absolute best players from Nippon Professional Baseball, as well as a few of the Japanese stars that pitch in MLB currently.
A rotation led by Shohei Ohtani and Yu Darvish alongside the two best pitchers in NPB, Roki Sasaki and Yoshinobu Yamamoto, is going to be lethal. Furthermore, NPB MVP Munetaka Murakami is leading a lineup of Japanese superstars with a few MLB rising stars such as Masataka Yoshida and Lars Nootbaar, which should be very formidable.
Team Japan is one of the best in every WBC and will look to add a third championship this year as the perennial favorite is as strong as ever.
Some people new to the WBC may be shocked to see the United States at three because this country is the home of the world's best league and many of the best players. This lineup is quite possibly the best in the event led by some of the top players at every position like Mike Trout, Mookie Betts, and Trea Turner. The bench hitters on this team would likely be starting for every other team and this offense will definitely succeed.
However, the pitching, specifically in the rotation, doesn't quite stack up against the two teams ranked ahead of them. With Clayton Kershaw and Nestor Cortes Jr. backing out, there's not a single pitcher on the rotation that can be considered a star pitcher at this point in their career. They'll need to rely heavily on their talented bullpen to limit some of these powerful offenses.
Team USA still has a very good chance to bring home some hardware in this year's WBC, but they've got some powerhouse competitors.
I may be higher on this team than some others are, but when you look at the roster, there aren't many holes. This team has established MLB players at every position and features a deep pitching staff that can hold up against any lineup. They've got star power via players like Ronald Acuña Jr. and Jose Altuve as well as plenty of veteran leaders like Miguel Cabrera. The bullpen is probably the biggest weakness, but they can easily slide some of their starters into key relief roles.
Team Venezuela has never made a championship game in the WBC but this year might be their best shot yet. They've got an experienced team that can compete with anyone.
Puerto Rico has been one of the most successful teams in the history of the WBC, but they've come just short finishing runner-up in the last two events. This roster is filled with MLB players hoping to change Puerto Rico's fate from the past few tournaments.
Francisco Lindor and Javier Báez return to lead the lineup and control the middle infield and they've got loads of MLB talent behind them. Marcus Stroman shut down Puerto Rico as a member of Team USA in 2017 but will lead the Puerto Rican rotation this time around. The rotation is a bit thin, but the bullpen is led by possibly the best closer in baseball, Edwin Díaz, and should be very strong.
Puerto Rico is the most successful team to not have a championship and they'll have another chance to make a run this year. However, their competition has certainly increased from the last event in 2017 so they'll have their work cut out for them.
The Korean team is a powerhouse in the world baseball world, but they've yet to finish the job in the WBC much like Puerto Rico. They've added some MLB talent to their roster in the form of middle infielders Tommy Edman and Ha-Seong Kim. These two will form an elite defensive middle infield. They also feature stars from the Korean Baseball Organization all over the field led by rising superstar and reigning KBO MVP Jung-Hoo Lee. This roster is one of the best that Korea has ever had for the WBC.
They'll play second fiddle to Japan in their group stage, but should be able to advance and will have a chance against anyone in the bracket play. This team is hungry for more after a disappointing tournament in 2017 and I expect them to perform well.
This team has failed to make it past the group stage in the past two tournaments but they've got likely their best roster yet. The lineup is filled with MLB regulars and led by the likes of Randy Arozarena and Rowdy Tellez. However, the loss of Alejandro Kirk will definitely be felt. The four-man rotation is up there with any and is led by one of the best pitchers in the game, Julio Urías. They have Giovanny Gallegos in the back of the bullpen to close down games as well.
Mexico is ready to go this year with more talent than in the past. They have a potentially straightforward path past the group stage and will look to capitalize.
The drop-off after the first seven teams is noticeable in my opinion as anybody beyond those seven would be considered a heavy underdog to win this tournament. The Netherlands team has ample veteran experience but lacks the depth of talent throughout the roster. Xander Bogaerts is the superstar and leader of this team and will be supported in the offense by some MLB veterans and a few stars of the Dutch Major League such as Wladimir Balentien. The rotation has no clear stars as the pitching staff is journeymen-type players. Pedro Strop will lead the bullpen.
The Netherlands' positional veterans will need to support Bogaerts in leading the way for this team. They'll have a strong chance to make it out of the group stage, but their pitching may struggle to contain some of the elite teams in this event.
The highest-ranked team to never make it past the group stage, Team Canada will have a chance to do so for the first time this year. They're led by superstar Freddie Freeman, who is one of the steadiest hitters in the game. They've got a few other experienced bats and some intriguing prospects too. Their pitching staff is led by Just Baseball icon Cal Quantrill as well as youngster Matt Brash. This is possibly the most talent they've had and they'll look to capitalize and make it past the group stage.
I consider Colombia to be one of the most underrated teams in the tournament this year. While the top 10 might be a bit generous, I think this roster has some really solid depth. Veterans Gio Urshella, Donovan Solano, and Harold Ramirez will lead a lineup with some other MLB veterans and a few young talents. Meanwhile, José Quintana and Julio Teheran return to lead the pitching staff with Nabil Crismatt in the bullpen. Colombia will look to make it past the group stage for the first time in their second WBC appearance.
Traditionally a consensus top-8 team on the national state, Team Cuba doesn't look as strong as in the past. The offense will be solid as White Sox starters Luis Robert and Yoan Moncada will lead the way. MLB veteran Yoenis Cespedes is out of the league now but had a very successful career and is always capable of driving a baseball a long way if he connects. The pitching staff looks a bit shaky as the only current MLB pitchers on the roster struggled and primarily spent time in Triple-A last year. This team will still have a very good chance to make it out of the weakest overall group, but they don't have the top-end talent they've featured in the past.
The Chinese Professional Baseball League is not very highly-regarded worldwide, but they've got some talented players that are part of this roster. The reigning MVP Li Lin will hit in the heart of the order alongside home run leader Kungkuan Giljegiljaw. They have a few talented minor league players as well that will have the chance to display their talent on the big stage. Their best finish was the second round in 2013, and they'll have a realistic chance to make it back there via Group A.
This team hasn't won a game in the WBC, which might make it surprising to see them this high. However, they performed very well in qualifiers and have some quality MLB-experienced players throughout their roster. They've got a variety of hitters that have been productive in MLB such as Christian Bethancourt and Ruben Tejada. Jamie Barría was an elite relief pitcher last season and is joined by Justin Lawrence and Javy Guerra. Panama has done well in Caribbean competitions and will look to have their first successful WBC appearance.
The Cinderella team of the 2017 tournament might be generously ranked 14, but they've got more talent this time around. Joc Pederson has come aboard to lead this lineup that contains some veterans and a few very talented MLB prospects. Veterans Danny Valencia, Alex Dickerson, and Garrett Stubbs will all bring experience with them. This lineup will feature two top-10 prospects at their respective positions, Matt Mervis and Zach Gelof. The pitching staff is led by Dean Kremer and some high-upside prospects while the bullpen features a trio of MLB relievers. They'll hope to repeat their 2017 performance but may struggle in their loaded group.
The Italian team is on the rise in world competitions and will look to make it past the group stage for the second time. The offense will be better than in the past as rising star Vinnie Pasquantino will hit the heart of the order. He's joined by his teammate Nicky Lopez and utilityman David Fletcher. They've got highly-regarded prospect Sal Frelick in the outfield too. The pitching staff is thin but Matt Harvey brings plenty of experience and Andre Pallante is a quality young arm. Italy has the best chance to advance amongst these bottom-tier teams given their talent and easier group.
This team is missing the infamous Australian, Liam Hendriks, as he battles non-Hodgkin's Lymphoma. This group is ready to play for Liam and put their best effort forward this year. They've got a pair of former MLB players Warwick Saupold and Aaron Whitefield. They both have experience at this level and will lead the way. Prospect Robbie Glendinning is a name to watch as he's flashed serious power in the minor leagues. They have competed in every WBC, but haven't made it past the first round. They're unlikely to do so in a group with Japan and Korea, but we've seen crazier things happen.
The highest-ranked team making their first appearance in the WBC will be Nicaragua. They put it together in qualifiers to make their tournament. The offense is fairly lackluster as Cheslor Cuthbert is the most experienced hitter in the lineup. They've got a few young minor-league prospects with a chance to make a name for themselves. The pitching is their strength as MLB relievers Jonathan Loáisiga and Erasmo Ramírez will give them a quality bullpen. Prospect Carlos Rodriguez figures to be a primary starter. Making it to the tournament is a big accomplishment for this team and they'll look to gain valuable experience.
Another first-time team in the WBC, Great Britain looks to start their world baseball era on a good note. They feature minimal MLB talent, but they showed out in qualifiers and will look to continue that. Trayce Thompson is the only established MLB hitter and should lead the lineup. Catcher Harry Ford is a top-100 prospect in baseball and will be an important bat for the British squad as he nears the MLB level in the coming years. Former MLB pitcher Vance Worley is likely to lead the rotation while Ian Gibaut is a current MLB reliever that is likely to close games. This team has a very small chance of advancing but will surely enjoy their first WBC.
The last of the three consecutively ranked first-time competitors in this event is the Czech Republic. This team has been receiving plenty of love on social media due to many the majority of their roster having full-time non-baseball jobs in the Czech. But they're here to play baseball and give it their best. Eric Sogard is the only MLB-experienced player and will play a pivotal role while the number one prospect in Europe, Michal Kovala, will be another star. Catcher Martin Cervenka nearly made the MLB but returned to the Czech Republic after ample time in Triple-A. This team is one of the best stories and will look to make their first WBC a memorable one.
The team rounding out our rankings has failed to make it out of the group stage every year. Team China has not had the most success and is facing even tougher circumstances this time around. Most of this roster hasn't played in the past seasons as the Chinese National Baseball League hasn't been active. Shortstop Ray Chang will continue to lead the offense for China. Angels prospect Alan Carter and KBO relief pitcher Kwon Ju will be some of the primary pitchers for this team. China will likely struggle again in this tournament, but they can definitely keep up with Australia and the Czech Republic in their group.