Analysis
WBC Roster Preview: Team Cuba Looks To Contend
Team Cuba isn't the force they once were, but they'll look to rebuild their reputation in the wide-open Pool A of this year's tournament.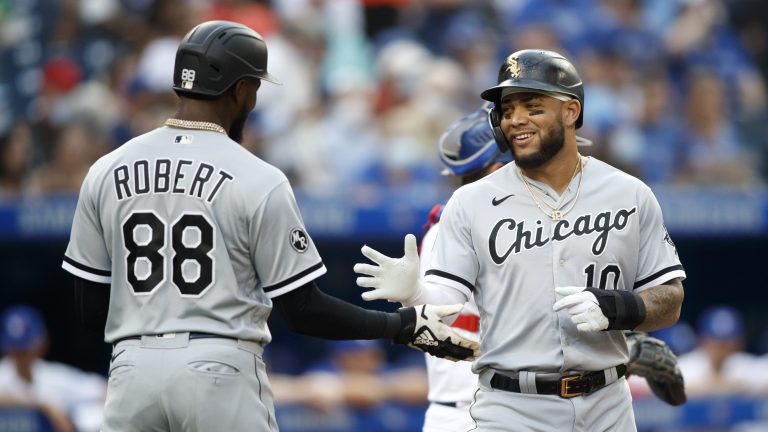 The Cuban team was once a dominating force in the world of international baseball but hasn't had the same level of success in recent years. They finished seventh in the 2017 World Baseball Classic, and their roster doesn't look as strong as it did in the last few tournaments.
Cuba's veteran leader returns with a new pair of MLB teammates to lead the team this time around. They'll compete in Group A with Chinese Taipei, Italy, Panama, and the Netherlands. This group is probably the most open pool, as the Netherlands features the most MLB players, but Chinese Taipei and Cuba are loaded with international league studs.
Cuba figures to be in the mix to advance within this pool and has some names that could really grow throughout the event.
Position Players for Team Cuba
The positional talent is the strength of this team as they enter the tournament with a few current big league talents and a well-known legend leading the way as he did in the last World Baseball Classic.
There are a few other names to watch who play in various international leagues. These players will have the chance to make a name for themselves in this event.
Catchers
Ariel Martínez Marrero, Lorenzo Quintana Fernández, Andrys Pérez Garcia
The likely starter for this team will be Martínez, who has spent multiple seasons playing in Japan's Nippon Professional Baseball Organization. He's been a consistently solid bat while playing in the NPB, and he posted a quality .277 average last season for the Chunichi Dragons.
Quintana has experience in the minor leagues with multiple organizations and has a .276 career average during his time in MilB. He figures to back up Martínez while Pérez will provide additional depth.
Infielders
Yoán Moncada, Andy Ibáñez, Yurisbel Gracial Garcia, Erisbel Arruebarrena, Dayan Garcia Ortega, Luis Vicente Mateo Terry, Yadil Orestes Mujica Diaz
Moncada is the obvious leader of this group as a former top prospect and current starting third baseman for the White Sox. He's struggled to stay on the field and remain productive over the past few seasons but was one of the best infielders in baseball in 2019. He has the ability to be elite. Moncada will start at third base for this team while batting in the heart of the order, and he has the opportunity to start his 2023 season on a high note during the WBC.
Ibáñez is the other player here with recent MLB experience. He played in a handful of games for the Rangers last year. Unfortunately, he was much better in 2021 than this past year, and he was claimed off waivers by the Tigers, where he'll hope to earn a roster spot. He figures to get most of the playing time at second base for Team Cuba.
Gracial has spent the past half-decade of his career in NPB, where he posted solid all-around numbers last season. Garcia Ortega has been a high-quality bat in the Cuban National Series for numerous years and figures to get a fair amount of at-bats as well.
Outfielders
Yoenis Céspedes, Luis Robert, Alfredo Despaigne Rodriguez, Yadir Drake Dominguez, Yoelquis Guibert Steven, Roel Santos Martinez
The best positional group for Team Cuba is likely their outfield. This group is led by veteran Yoenis Céspedes and up-and-coming star Luis Robert.
Céspedes is a two-time All-Star and Home Run Derby legend. He hasn't played an MLB game since 2020 but is a well-known figure and leader in the Cuban baseball community. He's known for his big power bat and brings 165 MLB home runs with him.
Robert was a highly-touted prospect signed by the White Sox out of Cuba. He was very impressive as a rookie in 2020 but has been hampered by injury over the last two seasons. He still flashes elite tools across the board and is probably the best bat this team has, given that Céspedes is likely past his prime. Like his White Sox teammate Yoan Moncada, Robert will have the chance to start off the season hot with Team Cuba as he hopes for a big season with Chicago in 2023.
Despaigne is a veteran and has competed for Team Cuba many times. He's accumulated over 400 career home runs between the Cuban National Series and Nippon Professional Baseball. He'll bring more power and leadership to this group.
The other options have experience in the CNS and will provide added depth behind this powerful group of outfielders.
Pitchers for Team Cuba
The pitching for this team is definitely less proven than the offensive core of players. There's a lot less certainty within this group as they have only a few players with MLB experience and none that have been particularly successful in the majors.
There don't appear to be any clear starters, as the players with the most experience have primarily worked out of the bullpen in their minimal MLB time. This pitching staff could be the team's weakness, and they'll need some players to step up.
Pitchers
Ronald Bolaños, Roenis Elías, Miguel Romero, Raidel Martinez Perez, Elian Leyva Delgado, Frank Abel Alvarez Diaz, Naykel Yoel Cruz Saldivar, Onelki Garcia, Livan Moinello Pita, Yeudis Reyes Gamboa, Jose Rodriguez Menendez, Yariel Rodriguez Yordi, Carlos Juan Viera Alvarez, Yoennis Yera Montalvo
There was no clear way to separate this group into starting pitchers and relief pitchers, so I decided to analyze them all in the same category.
Bolaños, Elías, and Romero are all currently within MLB organizations. Both Bolaños and Elías briefly pitched last season for the Royals and Mariners, respectively, but didn't have much success and ultimately spent most of their time in Triple-A. Romero was a relief pitcher in Triple-A within the Athletics organization. While they haven't had a ton of success recently, all three of these pitchers will likely play key roles in the WBC.
There are also a number of successful Cuban pitchers that have played in the CNS and other international professional leagues. Martinez has played for nearly a decade between the CNS and NPB and has a career 2.44 ERA. He is primarily a bullpen arm. Leyva has played in five different countries and had success in the minor leagues within the Braves system for a short period. Gracía has appeared briefly for both the Dodgers and Royals but had much more success while pitching in NPB for a few seasons.
The offense will likely have to carry the load for this team as they look to make their way back to their 2006 WBC peak. The pitching staff will need big breakout performances in order to keep up with some of the other teams in the tournament.