Analysis
WBC Roster Preview: Great Britain Prepares for Tournament Debut
Great Britain has put together a talented roster for their first appearance in the World Baseball Classic.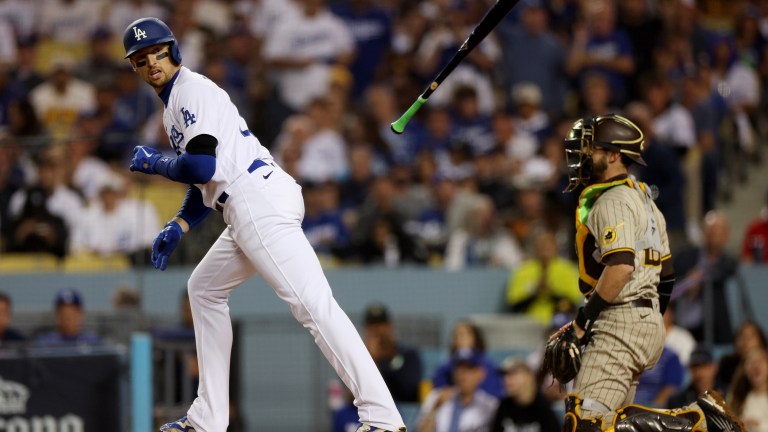 Great Britain isn't a country people necessarily associate with baseball, but that might be starting to change. In March, the British will play in their very first World Baseball Classic. In June, they'll host the Cubs and Cardinals for the MLB London Series. It's a big year for baseball in the UK.
Team Britain is in Group C, along with the USA, Mexico, Colombia, and Canada. Their chances of getting past the first round are slim, but that's okay. Simply making the tournament was a huge step forward, and anything more would be an unexpected bonus.
Position Players for Team Great Britain
The star of the lineup is Trayce Thompson, who had a breakout season last year for the Dodgers. In 80 games, he hit 13 home runs with an .860 OPS. He also happens to be the younger brother of NBA star Klay Thompson – not really relevant to the WBC, but a fun fact nonetheless.
The only other active big leaguer on the roster is infielder Lucius Fox, who played ten games for the Nationals last season. He was DFA'd this September, but he remains in the Nationals organization.
Catchers
Harry Ford, Ural Forbes
Harry Ford, full name Harrison Ford, is a big name to keep an eye on. The 20-year-old catcher is a top prospect in the Mariners organization, and we ranked him 53rd on our end-of-season top 100 prospects list. Here's what Aram Leighton had to say:
Projecting a player as unique as Harry Ford is difficult, but for nothing but good reasons… If Ford is able to stay at catcher, he could be one of the most dynamic prospects we have seen in a while… Ford has the offensive skillset to put up 20/20 seasons while being an OBP machine.
Ford will be the starting catcher for Great Britain and figures to be an important bat in the lineup. Ural Forbes will back him up.
Infielders
Alex Crosby, Lucius Fox, BJ Murray Jr., Darnell Sweeney, Nick Ward, Justin Wylie
Lucius Fox is a dangerous speedster with a good glove at shortstop. His big-league experience will make him an important member of the roster.
BJ Murray is a corner infield prospect for the Cubs. He's hit well in the low minors, showing off great plate discipline and good bat-to-ball skills.
Darnell Sweeney is a journeyman second baseman who played for the Phillies in 2015 and the Blue Jays in 2018. His MLB career was brief, but he'll be a valuable veteran presence on a team made up mostly of youngsters.
Alex Crosby drove in the winning run in the qualifying game that sent Great Britain to the WBC. Justin Wylie reached base to make it happen.
Outfielders
Trayce Thompson, D'Shawn Knowles, Matt Koperniak, Anfernee Seymour, Chavez Young
Trayce Thompson is the most important cog in this machine. I'd expect him to play every day and bat in the middle of the order.
Chavez Young made it to Triple-A last year in the Blue Jays org. He's got a solid glove and his switch-hitting abilities should come in handy.
D'Shawn Knowles had a strong year at Single-A last year but struggled after a promotion to High-A. Still, his arm and his speed will make him an asset in the outfield. He plays in the Angels organization.
Matt Koperniak scored the winning run in the qualifiers to send Great Britain to the WBC.
Pitchers for Team Great Britain
The only pitcher on Team Great Britain who played in the majors last season is Ian Gibaut. Gibaut has played for four teams in his four-year career, amassing a total of 69.1 IP. The 2022 season was the best of his career – he appeared in 34 games and posted a 4.50 ERA and 3.11 FIP.
Pitching Staff
Donovan Benoit, Daniel Cooper, Chavez Fernander, Ian Gibaut, Joseph King, Ryan Long, McKenzie Mills, Akeel Morris, Camrin Opp, Michael Peterson, Michael Roth, Andre Scrubb, Graham Spraker, Tahnaj Thomas, Tyler Viza, Alex Webb, Vance Worley
Starting Rotation
Vance Worley pitched in the majors for eight years and five different clubs. He was particularly good with the Phillies, posting a 3.50 ERA in 277.2 IP from 2010 to 2012. In 2011, he finished third in voting for NL Rookie of the Year. Worley has not played in the big leagues since 2017, but he has continued to pitch in the minors and independent ball. Great Britain has yet to name a starting rotation, but expect Worley to be the ace of the staff.
Other options for the rotation include Tyler Viza, Akeel Morris, and Ryan Long. The Twins organization converted Viza to a reliever in 2022, but he has years of minor-league experience as a starter. Morris, on the other hand, was recently converted back into a starter by the Giants organization. Long started ten games last season for the Single-A affiliate of the Baltimore Orioles.
Bullpen
Ian Gibaut earned his first career save last season, and I wouldn't be surprised to see him take on closing duties for Team Great Britain.
Tahnaj Thomas is an intriguing relief prospect for the Pirates, and he played an important role for Team Great Britain in the WBC qualifiers.
Other dynamic relievers in the bullpen will include Graham Spraker, Andre Scrubb, and Donovan Benoit.