Analysis
WBC Roster Preview: Team Panama Returns With New Core
Team Panama will make its return to the WBC in 2023, featuring an up-and-coming group of talent led by some established big leaguers.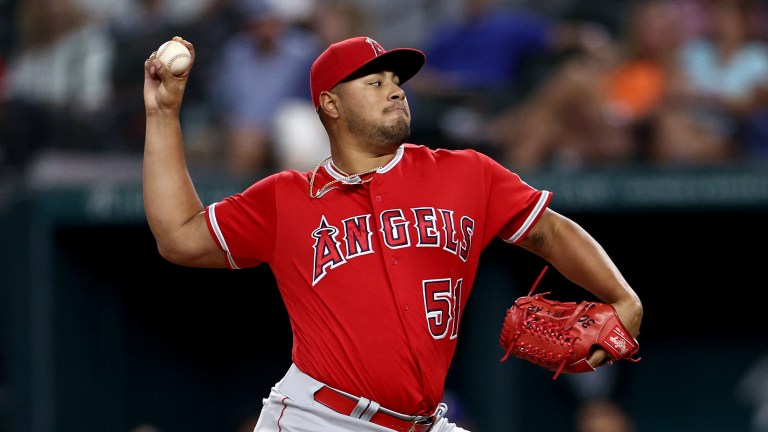 Team Panama will return to the World Baseball Classic in 2023 after failing to qualify for the 2013 and 2017 tournaments.
Despite featuring numerous experienced big leaguers in the 2006 and 2009 events, Panama went 0-5 through its first two appearances in the WBC.
In 2023, however, Panama will look to lean on a roster that features 13 MLB-affiliated players — after the losses of Iván Herrera, Miguel Cienfuegos, Paolo Espino and L.J. Jones — and will be led by the likes of Tampa Bay Rays catcher Christian Bethancourt and Los Angeles Angels pitcher Jaime Barría.
Competing in Pool A, Team Panama is scheduled to play Chinese Taipei at 6:00 AM ET and Netherlands at 11 PM ET on March 8, Cuba at 11:30 PM ET on March 9, and Italy at 11:00 PM ET on March 10.
Per Draft Kings, Panama has the longest odds to win the pool at +1300 and the 14th-longest odds to win the entire tournament at +15000.
While it certainly has its work cut out for it, Panama will arrive in Taichung with a roster that may be able to surprise the other four in Pool A. Let's take a look at who will be vying to earn the country's first World Baseball Classic win.
Position Players for Team Panama
The most recognizable position players suiting up for Panama in 2023 will be Bethancourt and former New York Mets shortstop Rubén Tejada.
Along with a group of minor leaguers and Panamanian and Mexican professionals, that duo will look to boost their country to an upset victory.
Catchers
Erasmo Caballero, Christian Bethancourt
Before Herrera officially withdrew from the tournament, it looked like he and Bethancourt would have worked in tandem behind the plate.
Bethancourt is slated to be the starting catcher for the Rays in 2023, and he may be called upon to show off some of the versatility he's displayed throughout his six-year MLB career. He has logged at least three innings at first base, third base and both corner outfield spots, in addition to his work behind the plate.
Moving Bethancourt around would have opened up playing time for Herrera to handle the catching duties so that both of their bats could stay in the lineup. Now Bethancourt may solely handle catching duties if Panama doesn't add a third catcher.
Caballero is a 21-year-old that plays in the Panamanian Professional Baseball League.
Infielders
Jonathan Araúz, Jose Caballero, Gerald Chin, Allen Cordoba, Edgar Munoz, Rubén Tejada, Joshwan Wright
Araúz and Tejada will likely make up the double-play combo for Team Panama. Araúz is currently a non-roster invitee with the Mets and split time between the Boston Red Sox and Baltimore Orioles in 2022.
Caballero and Wright are the other two affiliated infielders. Caballero is a 26-year-old middle infield prospect that played at Double-A for the Seattle Mariners in 2022. Wright, 22, played at High-A for the Oakland Athletics last season.
Caballero was the starting third baseman for Panama in the WBC qualification tournament in October and may get that chance again in Taichung.
Chin and Munoz both play professionally in the Panamanian League, while Cordoba plays professionally in Mexico.
Cordoba is a former Cardinals prospect with 227 career MLB plate appearances with the San Diego Padres, who selected him in the 2016 Rule 5 Draft. He also played in the WBC qualifying round, starting both of Team Panama's games in left field — but is now listed as an infielder.
Outfielders
Luis Castillo, Rodrigo Orozco, Jose Ramos, Jahdiel Santamaria, Jhonny Santos
Headlining Team Panama's outfield core is Ramos, a 22-year-old Los Angeles Dodgers prospect.
Ramos spent 2022 in Single-A and High-A, slashing .249/.339/.479 with 25 home runs. He also went 3-for-7 in Panama's WBC qualifying games with two home runs, including a two-run shot in the final game against Brazil.
Panamanian professionals Castillo, Santamaria and Santos will join him in the outfield. Orozco, meanwhile, played with the Ottawa Titans of the Frontier League in 2022, where he slashed .288/.379/.401.
Orozco and Castillo both played during the qualifying games, with the former starting in right field, while both Orozco and Santos played for Panama in last year's Caribbean Series.
Pitchers for Team Panama
Team Panama's pitching staff includes eight affiliated players, with some major league relievers and minor leaguers working their way up.
Starting Pitchers
Harold Arauz, Humberto Mejía, Wilfredo Pereira, Jaime Barría
While it's not quite clear who will be starting games for Team Panama, I've listed Arauz and Mejía, who both started games in either the qualifying round or in the Caribbean Series. Other options to start include Pereira, who started games in the St. Louis Cardinals system in 2022, and Barría, who reportedly wants to earn a spot in the 2023 Angels rotation.
Mejía signed a minor league deal with the Mets in 2023 after spending 2022 with the Arizona Diamondbacks. The 25-year-old has logged 32.1 career innings with Arizona and the Miami Marlins, posting a 6.68 ERA in his eight starts.
In his qualifying round start for Panama, he threw four scoreless, striking out five while only allowing two hits.
Arauz last played affiliated ball in 2019 with the Cardinals' Triple-A club and now pitches in the Panamanian pro league. He got one start in the Caribbean Series, throwing six innings of one-run ball and striking out four.
Pereira made 27 appearances at High-A last year, 18 of them starts. He posted a 5.02 ERA over 1181 innings of work.
Barría could be the lead arm for Team Panama after throwing 79.1 innings with a 2.61 ERA for the Angels in 2022.
Relief Pitchers
Alberto Baldonado, James Gonzalez, Andy Otero, Randall Delgado, Severino Gonzelez, Javier Guerra, Alberto Guerrero, Matt Hardy, Justin Lawrence
Baldonado (Nationals), James Gonzalez (Athletics), and Hardy (Brewers) make up the group of minor-league relievers that will be playing for Team Panama.
They will supplement a group of international professionals, including Delgado, Severino Gonzalez, Guerrero, and Otero, who plays for the CTBC Brothers in Taiwan.
Guerra and Lawrence will likely be the staples at the back end of the bullpen, having spent a significant portion of their 2022 seasons with MLB clubs.
The Milwaukee Brewers traded for Guerra in mid-November after the 27-year-old split last season between the Rays and Padres. In 18 innings, he posted a 5.00 ERA while striking out 10.
Lawrence, meanwhile, threw 42.2 innings for the Colorado Rockies, striking out 48 batters while finishing with a 5.70 ERA.