Analysis
2023 World Baseball Classic Betting Preview
With the WBC less than a week away, the time is now to place your bets on who will win each of the four pools and who will win it all.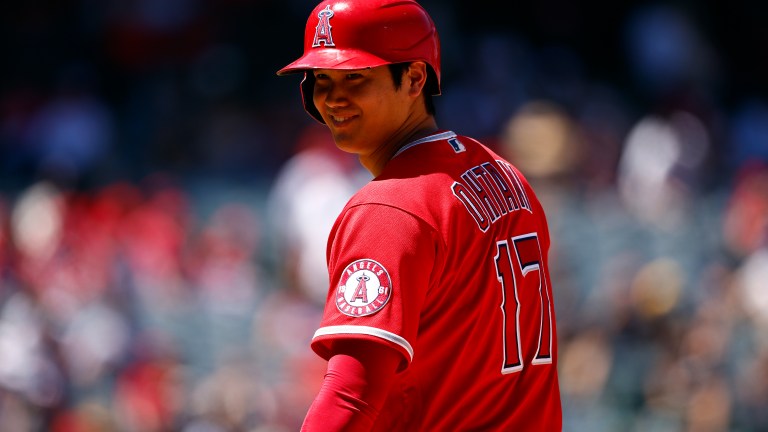 The 2023 World Baseball Classic starts on March 8th, and the winner-take-all game lands on March 21st. It's the perfect lead-up to the MLB season and some of the best baseball we will see all year.
This is the fifth World Baseball Classic ever. The last champion was the USA, winning in 2017. Japan is the only country with two titles, winning in 2006 and 2009. The Dominican Republic is the only other country with a title, taking it home in 2013.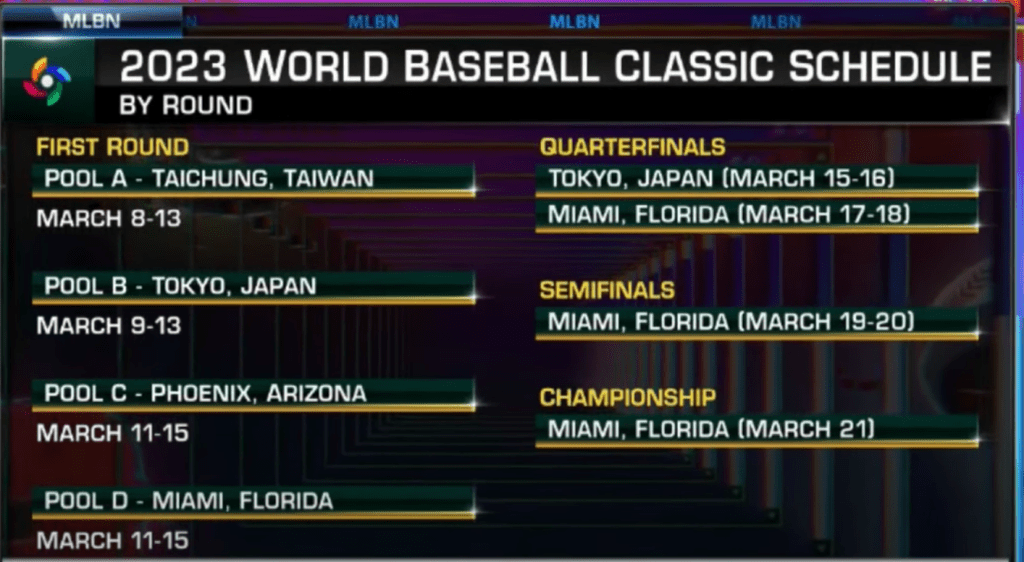 We get even more teams this year! The WBC expanded from 16 to 20 teams.
The teams will be split into four pools where each team plays every other in their pool from March 8th to the 15th in Taichung City, Taiwan; Tokyo, Japan; Miami, Florida; and Phoenix, Arizona.
Eight teams advance to the second round, with Pool A playing Pool B in Tokyo and Pool C playing Pool D in Miami from March 15 to March 18
The winners of the combined pool will face each other in a winner-take-all championship on March 21st at LoanDepot Park in Miami, Florida.
Let's discuss the best bets for each pool and then conclude with a winner. Each team is linked with an article that breaks down the strengths and weaknesses of each team. If you are looking for full previews, check those out. This article will go over how I'm betting on these pools.
Pool A
Of the four pools, Pool A is the most balanced. While Cuba is the odd-on-favorite, they appear to be overvalued in this spot. Yoan Moncada and Luis Robert lead them, but the rotation doesn't look to be anything special. They have the most major league talent, but that doesn't always win out in tournaments like these. The line for Cuba opened at +130 and has since moved to +115.
The Dutch have plenty of talent on the infield, led by Xander Bogaerts and Jonathan Schoop, but the rest of the team doesn't inspire much confidence. They should be in plenty of high-scoring games, as the pitching is concerning. The odds for the Netherlands have not changed.
Italy brings a lot of experience to the table, which is essential. They finished 7th in the WBC in 2013, and the roster looks as good, maybe even better. The issue, again, is pitching. Matt Harvey will be the go-to starter, making me nervous about their chances. To make matters even worse, star closer Jordan Romano pulled out of the WBC to represent Italy. Beyond Harvey, there isn't much to be excited over besides Andre Pallante of the Cardinals. The odds for Italy moved from +350 to +400.
Panama is an excellent dark horse based on this year's roster, but they haven't qualified since 2009 and are 0-5 in their last five WBC games. They went from +1400 to +1600. They have some value, but it's not worth it for me.
The team I'm looking at is Chinese Taipei. In 2013, they lost 4-3 to Japan, who ultimately went on to win the tournament. They lost badly in their pool in 2017, but that shot has lowered their value in this tournament. Back in 2013, this Chinese Taipei team ranked fifth in the world. They have some established big leaguers, like Yu Chang, but it's a cohesive group that has been playing together for years. They also have Li Lin, the Chinese Professional Baseball League MVP.
Not to mention, they have a relative home-field advantage, with this Pool starting in Taiwan. We've also seen some line movement, they were +950 when the lines opened, and now they are down to +750.
They deserve a light wager, as anything can happen in this pool.
The Pick: Chinese Taipei to Win Pool A (+750) (0.2U)
Pool B
China (+13000)
I'd love to give you a pick for this pool, but I will be shocked if Japan doesn't pull through and win it. They are loaded with stars. Led by Shohei Ohtani, and Yu Darvish, they have incredible big-league pitching. They also have young phenoms in Munetaka Murakami, Roki Sasaki, and Yoshinobu Yamamoto to shoulder the load. At -600, the value is terrible. I can't make a case worth betting on any other team in this pool. Losing Seiya Suzuki certainly doesn't help, but they are still an incredible ballclub.
South Korea has a lot of talent, and they could make things difficult for Japan, but it's unlikely. I would need close to +700 or above to make South Korea actionable. Without that, this pool is a pass at the current value.
Pool C
USA (-420)
Pool C has my favorite bet of any of the pools.
Team USA is the favorite for a reason. They have the best roster of all five teams, and they have the experience. They also have a "home field" advantage by playing all their games in Arizona or Florida. They should win this pool.
Everyone will be betting on Team USA to win. It's frankly blasphemous, as an American, to give you any other option. I recommend having fun and sprinkling on the United States. Just know there is no value in betting on the United States.
Canada, Columbia, and Great Britain all have some exciting players, but Team Canada is the best dark horse.
Canada is worthy of a light wager. They have big leaguers Freddie Freeman, Tyler O'Neil, Bo Naylor, and Abraham Toro on offense. They also feature the Cubs' third-ranked prospect, Owen Caissie. They still have our man Cal Quantrill on the bump, but losing Nick Pivetta is a rough blow. Matt Brash, relief pitcher for the Seattle Mariners, is a massive plus in the bullpen.
With that said, my favorite pick for the World Baseball Classic is Team Mexico (+450). First off, intelligent bettors agree, as the line moved from +600 to +450 since it opened.
I think of it like this. Team Mexico has arguably the best pitcher in this pool in Julio Urias. They lost Alejandro Kirk, but Dodger's backup catcher, Austin Barnes, will slot in. The familiarity bodes very well for Urias. Behind Urias, they have established big-leaguers in Patrick Sandoval, Taijuan Walker, and Jose Urquidy. This is easily one of the best pitching staffs in the tournament, and it'll be closed by star relief pitcher Giovanny Gallegos of the Cardinals. Luis Cessa of the Reds will handle the set-up duties.
Mexico pairs great pitching with an excellent offense. Led by MLB players like Randy Arozarena, Luis Urias, Jonathan Aranda, Joey Meneses, Alex Verdugo, Jarren Duran, Alek Thomas, and Alan Trejo. I looked at their previous rosters, and this appears to be the best team they've ever had.
While these games will be played in the USA, fans from Mexico will show out. Mexico fans filled up nearly 70% of the stadium the last time they played. Mexico has plenty of history playing the USA, beating them both in 2006 and 2013. Team Mexico fans will be loud, and history is on the side of Team Mexico. They have better pitching than the United States, and I bet on pitching over country allegiance. That's how much I value pitching. +450 is a fantastic price, even though it was +600 just a few weeks ago.
The Picks: Team Mexico (+450) 1U
Pool D
Puerto Rico (+500)
I'll make this one short. I can't see any teams outside Venezuela or the Dominican Republic not advancing from this pool. That said, Venezuela has not performed well in the WBC in its history. They have a much better team than Puerto Rico but routinely lose to Puerto Rico in this format. The Dominican Republic has owned these teams recently and has the best roster I've ever seen in the World Baseball Classic.
Puerto Rico seems like a solid pick, but the roster isn't as talented as the Dominican Republic or Venezuela. To make matters worse, Carlos Correa and Jose Miranda stayed out of the World Baseball Classic instead of playing for Puerto Rico.
While the best team doesn't always win, I can't see a path worthy of betting on any other team. While Venezuela has value considering the talent of their roster, the lack of winning with similarly talented teams scares me off of them. I won't be placing a bet in this pool.
If you like to follow line movement, it should be noted that Team Israel has seen the most significant line move of any team in the World Baseball Classic. They opened at +8500 and have moved to +6500.
Odds to Win The 2023 World Baseball Classic
Dominican Republic (+200)
USA (+280)
Japan (+300)
Venezuela (+1000)
Korea (+1000)
Mexico (+1800)
Puerto Rico (+2100)
Cuba (+4000)
Chinese Taipei (+10000)
Netherlands (+10000)
Canada (+10000)
Italy (+10000)
Columbia (+12000)
Australia (+12000)
Panama (+19000)
Israel (+25000)
Great Britain (+30000)
Czech Republic (+30000)
China (+30000)
Nicaragua (+30000)
2023 World Baseball Classic Pick
After much deliberation, the winner has been found.
The winner of Pool A will play Pool B in Tokyo, and the winner of Pool C will play Pool D in Miami, Florida. Based on the travel schedule, the Pool C vs. Pool D matchup winner will have a leg up. Pool A & B winners will have to travel from Tokyo to Miami and have a short turnaround. It's a slight edge but it could make the difference between high-powered teams.
Discounting travel, Japan seems to have the easiest path of any of the superpowers. The Dominican Republic will have to play the United States or Mexico to advance, while Japan only needs to worry about Cuba or Korea. Of course, we could see plenty of teams make their way into the mix, but if we only look at the prohibitive favorites, Japan should waltz their way to the title game.
The loss of Seiya Suzuki certainly hurts them, but the experience mixed with incredible talent should be too much for their opponents. Of the three favorites, they are the pick.
However, my favorite value pick is Team Mexico. They should have the fourth-best odds to win the tournament but sit far beyond Venezuela and Korea. They might have the best pitching in the tournament and a lineup full of established big leaguers. They have experience and a history of performing well in this tournament. They've never won a title, but I believe that this is the year they will take it home.