Analysis
WBC Roster Preview: Team USA is Absolutely Loaded
Featuring All-Stars at every position and plenty more coming off the bench, Team USA is primed to repeat as World Baseball Classic champions.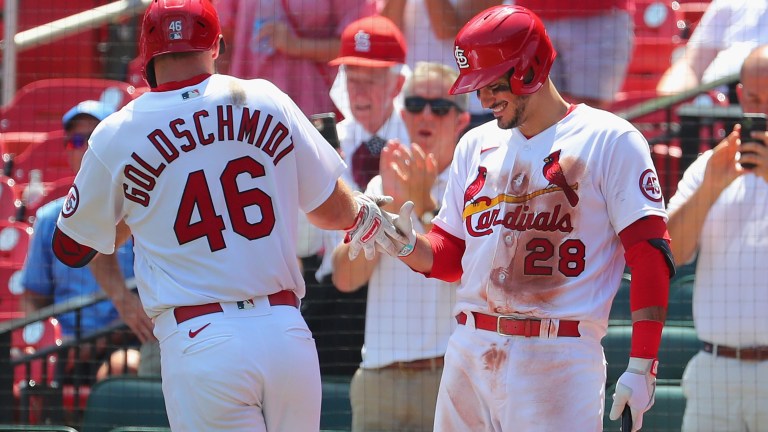 We are less than a month away from the beginning of the World Baseball Classic and anticipation is at an all-time high after the rosters for each country were revealed last night.
Almost every roster features MLB players, ranging from role players getting a chance to play big roles starring for their country to rosters that essentially look like All-Star teams, such as the one we will be breaking down today.
Before the tournament begins over the coming weeks, we will be writing up breakdowns of each roster, before coming out with our official WBC Power Rankings ahead of first pitch on March 8th.
Let's now take a look into Team USA, who is looking to defend their crown that has stood since our last World Baseball Classic in 2017.
Position Players for Team USA
Did you know that Tim Anderson, Will Smith and Kyle Schwarber might all come off the bench for Team USA? That's how loaded the roster is top-to-bottom.
Of the 15 position players who have been rostered for Team USA, 12 of them have been MLB All-Stars before, and nine of whom were All-Stars in 2022. There are Gold Glovers, Silver Sluggers and MVPs on this roster. Let's dive into what could be the most talented team in this tournament.
Projected Starting Lineup
1. Trea Turner – SS
2. Mookie Betts – RF
3. Mike Trout – CF
4. Paul Goldschmidt – 1B
5. Pete Alonso – DH
6. Kyle Tucker – LF
7. Nolan Arenado – 3B
8. J.T. Realmuto – C
9. Jeff McNeil – 2B
Catchers
J.T. Realmuto, Will Smith and Kyle Higashioka
One of these is admittedly not like the others, as Kyle Higashioka is set to catch a lot of bullpen as the third catcher on this roster. Meanwhile, two of the best catchers in baseball form an unbelievable tandem of backstops manager Mark DeRosa can call on.
J.T. Realmuto is likely to be the starter, coming off a career year that saw him hit .276/.342/.478, with 22 home runs and a 128 wRC+. Realmuto led all catchers with his 6.5 fWAR in 2022 and went on to help guide his team to the World Series.
If Realmuto needs a blow or just isn't hitting, it's not bad to be able to call on a backup catcher who has a career .501 slugging percentage and a 132 wRC+. Will Smith is set to play on Team USA as well, giving this team two of the best catchers on the planet.
Infielders
Trea Turner, Paul Goldschmidt, Pete Alonso, Nolan Arenado, Jeff McNeil, Tim Anderson, Bobby Witt
When you have Tim Anderson and potentially even Pete Alonso coming off the bench, you really have an embarrassment of riches. Mark DeRosa could always utilize Alonso at DH (as I put in the projected lineup), but he has other options he might want for that spot as well. Meanwhile, Anderson could shift over to second, but that would be supplanting a reigning batting champ in Jeff McNeil.
Trea Turner and Nolan Arenado are set to start next to each other on the left side of the infield, while the reigning NL MVP, Paul Goldschmidt likely starts over at first base. This team is very righty-heavy, but when you have this many superstars that really doesn't matter.
The last piece of this puzzle is Bobby Witt Jr. who is the perfect bench piece on a team like this. Imagine Terrance Gore, but he's actually an all-around awesomely talented baseball player instead of only bringing speed to the table.
Outfielders
Mike Trout, Mookie Betts, Kyle Tucker, Cedric Mullins, Kyle Schwarber
Mike Trout and Mookie Betts are starting in the same outfield. Need I say any more?!
Arguably the best two players in baseball, plus a budding star coming off a World Series championship in Kyle Tucker. It's one of the best outfields that has ever played next to each other on a baseball field.
Throw in the dynamic speedster Cedric Mullins to back up all three positions and add some left-handed pop off the bench in Kyle Schwarber and this collection of outfielders brings a little bit of everything.
Pitchers for Team USA
Starting Pitchers
Adam Wainwright, Nestor Cortes, Miles Mikolas, Brady Singer, Lance Lynn, Merrill Kelly
Finding starting pitchers to sign up for the World Baseball Classic is admittedly harder than bringing in position players, so this group leaves a bit to be desired but is still very strong.
Adam Wainwright leads the pack, who has been defying Father Time for a couple years now. Then on the other end of the spectrum, Nasty Nestor Cortes is set to join this rotation after really establishing himself as one of the game's best starters last season when he pitched to a 2.44 ERA for the New York Yankees.
Brady Singer joins Cortes in that department as another young starter coming off a breakout 2022 campaign (3.23 ERA), while Merrill Kelly, Lance Lynn and Miles Mikolas have all been around the block a few times now and are very established MLB vets.
Bullpen Arms
Jason Adam, Daniel Bard, David Bednar, Kendall Graveman, Nick Martinez, Adam Ottavino, Ryan Pressly, Brooks Raley, Devin Williams
If I was managing this team, my goal would be to lean into my bullpen as much as possible.
Daniel Bard, David Bednar, Ryan Pressly and Devin Williams are all likely set to close games during the 2023 season, while the rest of the pen is filled with some of the nastiest relievers in the game today. While the rotation might leave something to be desired, this bullpen certainly picks up that slack and then some.