Analysis
WBC Roster Preview: Team DR Could Win It All
The Dominican Republic's roster for the World Baseball Classic is stacked with some of the brightest young stars in Major League Baseball.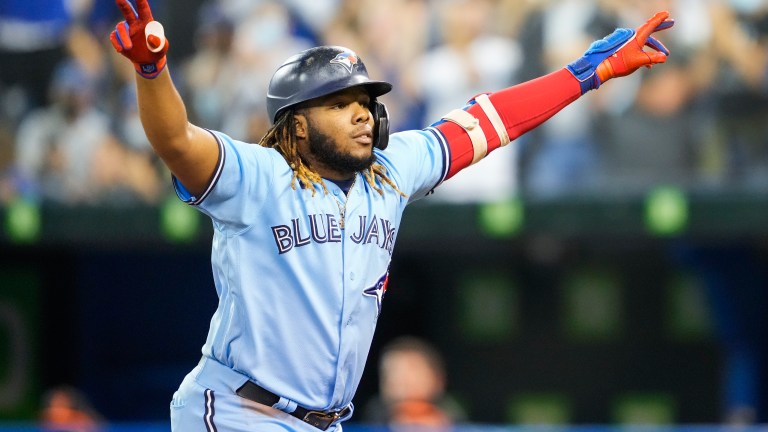 The Americans are the reigning champions of the World Baseball Classic, but Team Dominican Republic is doing everything they can to take back the crown. The roster they've put together should strike fear into the hearts of every other country in the tournament.
The DR won the WBC in 2013 thanks to strong performances from MLB All-Stars like Robinson Canó and Nelson Cruz. Canó and Cruz are back, but this time they're just the supporting players, letting young guns like Juan Soto, Sandy Alcantara, and Julio Rodríguez take the lead.
The Dominican roster is loaded with top-tier talent and remarkable depth. It's hard to look at this squad and not see the DR as the early favorites to win the whole darned thing.
Position Players for the Dominican Republic
The DR doesn't have any MVP winners on their roster, but nearly everyone in the starting lineup is a bona fide MVP candidate, including Soto, Rodríguez, Manny Machado, Wander Franco, and Rafael Devers. Unfortunately José Ramirez, another MVP-caliber player from the DR, won't be playing in the upcoming tournament, but the roster is stacked nonetheless.
Potential Starting Lineup for Team DR
1. Julio rodríguez – cf
2. Juan Soto – LF
3. Rafael DEVERS – DH
4. Manny Machado – 3B
5. WANDER FRANCO – 2B
6. TEoscar Hernández – RF
7. JEREMY PENA – SS
8. Gary Sánchez – C
9. JEIMER CANDELARIO – 1B
There's almost no wrong order for the first seven hitters in this lineup, all of whom can tear the cover off the ball. What's more, you could put together a second competitive lineup using players I didn't even list, including Jeremy Peña, Ketel Marte, and Eloy Jimenez.
Catchers
Gary Sánchez, Francisco Mejia
The catchers are the weakest link on this squad, but both can hold their own behind the plate. You could do worse than either Sánchez or Mejia in the nine-hole of the lineup.
Infielders
Willy Adames, Robinson Canó, Rafael Devers, Wander Franco, Manny Machado, Ketel Marte, Jeremy Peña, Jean Segura
If I'm looking at this right, I count three star shortstops, two third basemen with $300 million mega-deals, two talented veteran second basemen, and at least one future Hall of Famer.
The only problem manager Rodney Linares will have is splitting up the playing time, but thankfully he can use the DH spot to get one more talented hitter in his lineup each game. Linares also has enough talented hitters and fielders that he can decide whether he wants to play his best offensive team or his best defensive alignment on any given day.
Outfielders
Teoscar Hernández, Eloy Jiménez, Julio Rodríguez, Juan Soto, Nelson Cruz
Juan Soto and Julio Rodríguez might be the two most talented players under 25 in Major League Baseball. Teoscar Hernández and Eloy Jiménez are both Silver Slugger-winning power bats. This may not be the best defensive outfield, but these guys are going to punish the baseball, and opposing pitchers should be very, very scared.
Nelson Cruz, meanwhile, won't actually see any time in the field, but I'm including him here so I don't have to do a whole additional section for designated hitter, a role which is likely to be split amongst several players on the roster. Sue me.
Pitchers for The Dominican Republic
As talented as the lineup is, Team DR's biggest strength might actually be their pitching staff. Team USA has an equally dominant offense, but the Dominicans have the edge on the other side of the ball. With a dominant top of the rotation to go along with a deep bullpen, this is a strong pitching staff all the way down.
Starting Pitchers
Sandy Alcantara, Cristian Javier, Roansy Contreras, Johnny Cueto
Reigning Cy Young winner Sandy Alcantara is arguably the best pitcher in the tournament (although Shohei Ohtani will give him a run for his money). Meanwhile, Cristian Javier is a terrific number two, and Roansy Contreras and Johnny Cueto are solid back-of-the-rotation options.
However, this Dominican squad won't have to rely on their starters too heavily, thanks to a deep bullpen that can shoulder most of the pitching workload. The starters will only need to go through the lineup a couple of times before handing over the ball.
Bullpen
Bryan Abreu, Ronel Blanco, Génesis Cabrera, Diego Castillo, Enyel De Los Santos, Camilo Doval, Carlos Estévez, Jarlín García, Luis García, Yimi Garcia, José Leclerc, Rafael Montero, Héctor Neris, Joel Payamps, Gregory Soto, César Valdez
This is the kind of bullpen depth managers dream about. Rafael Montero, Camilo Doval, and Bryan Abreu were some of the best relievers in baseball last season. Gregory Soto and Héctor Neris are reliable arms with closing experience. Luis García, Enyel De Los Santos, and Yimi Garcia are coming off the best seasons of their careers. Every one of these pitchers can throw a shutdown inning with the game on the line.
If the starting pitchers can keep things close, Team DR will have a huge advantage once they hand things over to the 'pen. This team is stacked from the top of the lineup to the back of the bullpen; they have what it takes to win it all.