Analysis
WBC Roster Preview: Team Japan Is Elite
The most successful team in WBC history is back, ready to challenge for another title behind superstar Shohei Ohtani.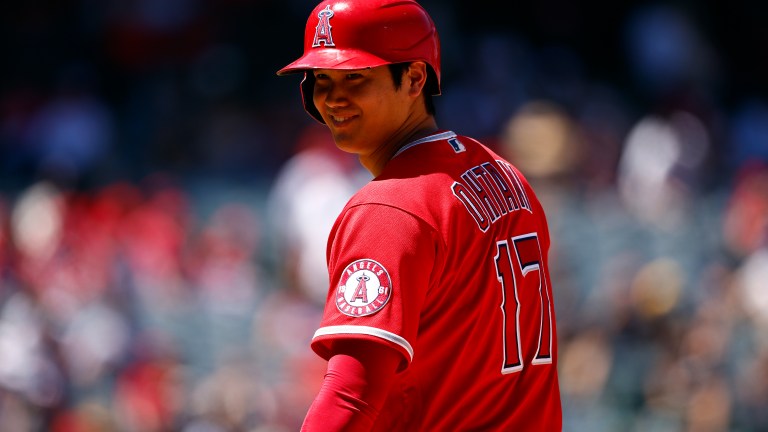 The only team to win multiple World Baseball Classics is Team Japan. This country is huge about their baseball, and they come ready to go every single time. They've never finished worse than third and are consistently one of the best teams in the tournament.
While the Dominican Republic is getting a lot of attention for bringing the most loaded roster they've ever had and the USA has some of the biggest stars in Major League Baseball, Japan might be better than ever.
They have MLB and Nippon Professional Baseball (NPB) MVPs on their roster, featuring a blend of talent from each league. They'll be competing with Korea, Australia, China, and the Czech Republic in Group B, and it would be shocking if they didn't advance with ease.
Let's look into this loaded roster that has a good chance to win it all – like they do every year.
Position Players for Team Japan
The talent starts here for the Japanese team. They've got players with tons of experience in one professional league or the other, as well as young players on their way to stardom.
The infield comprises the best hitters in NPB, while the outfield features some of the best Japanese players in MLB right now. There's not a single player in this group that isn't a crucial member of their respective pro team.
Catchers
Yuhei Nakamura, Takuya Kai, Takumi Oshiro
Japan is bringing a variety of skill sets with them to the event. All three of these catchers are new to the World Baseball Classic but have substantive NPB experience.
Nakamura is the veteran of the group, as he's played 14 seasons so far in his career. He's a defensive star and has been an All-Star seven times. He won't need to do much offensively with all the big bats around him, but he's got a solid .249 career average.
Kai might be an even better defensive catcher and has loads of championship pedigree. He's won six Golden Gloves while winning six championships throughout his career with the Fukuoka SoftBank Hawks. He's in the prime of his career and is one of the best defensive NPB catchers ever.
The two veterans will be joined by the younger Oshiro, who is coming off a career year. He cranked 13 home runs last year and will provide some pop at the position behind the two defense-first catchers.
All three of these catchers are among the best in NPB and will help guide the elite pitching staff.
Infielders
Munetaka Murakami, Hotaka Yamakawa, Kazuma Okamoto, Tetsuto Yamada, Sosuke Genda, Shugo Maki, Takumu Nakano, Ukyo Shuto
The talk of the pre-tournament buzz has been superstar third baseman Munetaka Murakami. The rest of the world will soon be acquainted with Murakami if they aren't already. He's coming off possibly the best season in NPB history; he unanimously won the MVP award after hitting a league-record 56 home runs and winning the Triple Crown with a .318 batting average and 134 RBIs on the year. Yes, those are real numbers. He has the potential to be one of the best Japanese baseball players ever and is a name everyone should be watching this WBC.
While Murakami will get a lot of attention, the rest of this infield is filled with some of the best players in Japan that have a large variety of skill sets. Yamakawa will likely start at first base for this team and is one of the best power hitters in the game. He's coming off a massive 41-homer season, the third 40-plus of his career, and has a career .557 slugging percentage. Okamoto is just 26 years old but has been one of the best all-around hitters over the last five seasons. He's got at least 30 home runs in each of those five seasons and has been one of the most consistent NPB hitters over that time. While his natural position is third, he'll find his way into the lineup at first or designated hitter.
Yamada is a well-rounded and experienced second baseman who has experience playing in the WBC. He's got over 250 career home runs and a .285 batting average to go along with above-average speed. Genda is an elite defensive shortstop with solid contact and baserunning skills. Maki is a rising star and has 46 home runs and a .872 OPS across his first two seasons of professional baseball.
Shuto is one of the best base stealers out there, as he's got 161 career steals. Nakano is young speedster and slap-hitter at shortstop. Both of these players figure to be used primarily as pinch runners and defensive options.
This group has the power, defense, and speed needed to produce at an elite level. They'll easily be one of the best infields in the tournament.
Outfielders
Lars Nootbaar, Masataka Yoshida, Kensuke Kondo
While the NPB stars hold down the infield, the MLB stars will man the outfield for Team Japan.
This trio of MLB outfielders are all very solid players in the early stages of their MLB careers. Nootbaar is emerging as an everyday player for the Cardinals and still has plenty of room to grow. He's got 19 home runs and a .775 OPS across the first 399 at-bats of his career to go along with strong defense.
Suzuki made his transition over to MLB last season and was productive when healthy. He hit 14 home runs and had good peripherals in his first year with the Cubs. His ceiling is much higher, and he's a possible breakout candidate for the 2023 MLB season.
Update: Suzuki has withdrawn from the WBC due to an oblique strain. He will be replaced on Team Japan's roster by Taisei Makihara of the Fukuoka SoftBank Hawks.
Yoshida just signed a five-year deal with the Boston Red Sox this winter. He posted an incredible 1.007 OPS during his last NPB season in 2022. He's a big part of the Red Sox's future and is familiar with many of the NPB players on this roster.
Kondo is an NPB veteran with a career .307 batting average. He's a steady contact bat and will provide another solid option behind the three MLB outfielders.
Two-Way Players for Team Japan
This guy deserves his own section.
Shohei Ohtani
The 2021 MLB MVP is one of, if not the best player in baseball. He has truly entered a league of his own over the past few seasons.
He's one of the best starting pitchers in the game and one of the best hitters. Over the past two seasons, he's hit 80 home runs and struck out nearly 400 batters. Need I say more?
The plan for Ohtani in the WBC has not been fully revealed, but he's going to hit and pitch in some capacity, and there's no reason to believe he won't dominate at both. He'll anchor this elite lineup as one of the best players that the baseball world has ever seen.
Pitchers for Team Japan
The pitching staff for Japan is on par with the loaded lineup, as they've got a WBC-experienced MLB star leading the way alongside Ohtani and a plethora of NPB stars.
They've got at least six pitchers who can start and others who will be able to shut it down later in the game.
Starting Pitchers
Yu Darvish, Roki Sasaki, Yoshinobu Yamamoto, Shota Imanaga
These four, in addition to Ohtani, figure to get starts for Japan in the tournament, but the team has other options here as well.
Darvish just recently signed his third six-year MLB contract, and he's been one of the most impressive pitchers in baseball over the last decade. He's been a star in past World Baseball Classics and will continue to be one even at an older age. He'll get the ball in one of the first two games for Japan.
Sasaki is probably the most exciting arm playing in Japan right now. He regularly throws triple-digit fastballs and pitched an insane 19-strikeout perfect game last year. Meanwhile, Yamamoto is definitely the best current NPB pitcher, as he's got an absolutely insane 1.84 ERA over his six-year career. He's won the NPB version of the Cy Young Award the last two seasons while striking out over 200 batters each year. Oh, and both of these stars are under 25 years old.
Imanaga is an experienced pitcher with seven seasons under his belt. He's coming off of one of his best seasons last year, in which he finished with a 2.04 ERA across 158.2 innings. Every one of these starters has elite stuff and the ability to dominate at the WBC.
Bullpen Pitchers
Hiromi Itoh, Ryoji Kuribayashi, Yuki Matsui, Hiroya Miyagi, Taisei Ota, Shosei Togo, Yuki Udagawa, Atsuki Yuasa, Keiji Takahashi, Hiroto Takahashi
The majority of these pitchers have also been dominant in Japan, as this roster is essentially an All-Star squad of NPB players combined with Japanese MLB stars.
Itoh is another young starter but may be a long relief option instead for this team. He's got a 2.91 ERA over his first two years of professional baseball. Matsui is an experienced NPB closer with nearly 200 career saves and a 2.51 ERA over nine seasons. Meanwhile, Kuribayashi and Ota are young closers who each posted more than 30 saves last year. Kuribayashi has a ridiculous 1.16 ERA over his two seasons.
Miyagi and Togo are experienced starters that will shift into relief roles because of how loaded this team is with pitching. Udagawa and Yuasa have both impressed early in their careers as bullpen options as well.
This pitching staff is so incredibly deep with talent, especially young talent. Aside from Darvish, most pitchers featured on Team Japan are in their early to mid-20s and are only going to get better. Essentially, this team is stacked and should compete with anyone in the tournament.