Analysis
WBC Roster Preview: Team Mexico Has Eyes on the Prize
Team Mexico hasn't made it past the group stage since 2009, but they're in a great position to advance this time around.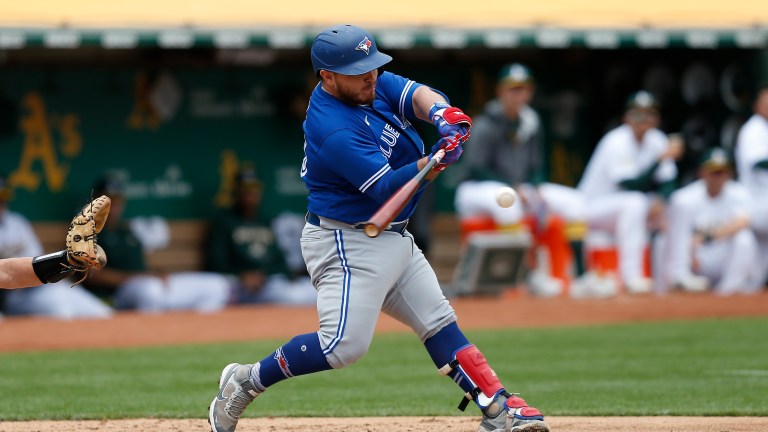 Things didn't go as planned for Team Mexico in the last World Baseball Classic. They entered the group stage as the sixth-ranked team in the world, better than all the other countries in their pool. Yet despite their high ranking and home-field advantage, Team Mexico finished last in Pool D and failed to escape the first round.
This time around, Team Mexico is hoping for a better result. They'll play the group stage as part of Pool C along with the USA, Colombia, Canada, and Great Britain. While the Americans are the favorites in the pool, Team Mexico is in an excellent position to finish second and advance to the next round for the first time since 2009.
Here is the roster manager Benjamin Gil will be working with.
Position Players for Team Mexico
Potential Starting Lineup
1. LUIS URÍAS – SS
2. RANDY AROZARENA – LF
3. aLEJANDRO Kirk – C
4. Rowdy Tellez – DH
5. joey Menese – 1B
6. ISAAC PAREDES – 3B
7. Alex VERDUGO – RF
8. JONATHAN ARANDA – 2B
9. Alek Thomas – cf
Catchers
Alejandro Kirk, Austin Barnes
Team Mexico is set behind the dish with Alejandro Kirk and Austin Barnes. Kirk is a dynamic hitter who should get into games at DH even when he isn't catching. He'll be one of the most important hitters in Mexico's lineup.
Barnes, meanwhile, brings some much-needed veteran experience to the team. He isn't an impact bat, but he holds his own at the plate. The Dodgers clearly value his receiving and game-calling skills, as they've kept him around for eight seasons as the backup for star catchers Yasmani Grandal and Will Smith.
Infielders
Rowdy Tellez, Jonathan Aranda, Joey Meneses, Isaac Paredes, Luis Urías, Alan Trejo, Roberto Valenzuela
Brewers' slugger Rowdy Tellez and Nationals' breakout star Joey Meneses will share first base and designated hitter duties. Both will hit alongside Kirk in the middle of the lineup.
The rest of the infield will be made up of Jonathan Aranda, Isaac Paredes, and Luis Urías. None of them is a true shortstop, but I'd expect Urías to get the bulk of the playing time there, with Aranda covering second and Paredes taking third.
Outfielders
Randy Arozarena, Alex Verdugo, Jarren Duran, Alek Thomas, Jose Cardona
Randy Arozarena and Alex Verdugo will handle the corners, while Alek Thomas and Jarren Duran split time in center. This won't be the strongest defensive outfield, but Thomas and Duran are both young and fast and can cover plenty of ground. Arozarena and Verdugo, on the other hand, are here for their bats, not their gloves.
Arozarena has a career 129 wRC+, and he might be the best all-around hitter on the squad. Verdugo, meanwhile, has a career 107 wRC+. His bat will be valuable in the bottom half of the lineup.
Pitchers for Team Mexico
Pitching Staff
Julio Urías, Taijuan Walker, José Urquidy, Patrick Sandoval, Giovanny Gallegos, Luis Cessa, Jesus Cruz, Adrian Martinez, Gerardo Reyes, Wilmer Rios, JoJo Romero, Jake Sanchez, César Vargas, Samuel Zazueta, Erubiel Armenta, Javier Assad
Starting Rotation
Team Mexico's biggest strength is their starting rotation, led by 2022 Cy Young finalist Julio Urías. Patrick Sandoval had a big breakout season last year, and he makes for an excellent number two.
The dependable veteran Taijuan Walker slots into the number three spot in the rotation, while José Urquidy is one of the most talented number four starters in the entire WBC.
| | | | |
| --- | --- | --- | --- |
| Pitcher | 2022 IP | 2022 ERA | 2022 fWAR |
| Julio Urías | 175 | 2.16 | 3.2 |
| Patrick Sandoval | 148.2 | 2.91 | 3.8 |
| Taijuan Walker | 157.1 | 3.49 | 2.5 |
| José Urquidy | 164.1 | 3.94 | 1.1 |
Bullpen
Team Mexico's bullpen has a few more question marks than the rotation. Giovanny Gallegos of the Cardinals is an absolute stud, and he'll presumably serve as the closer. He brings exactly the kind of fire you want from your bullpen ace.
After Gallegos, the next most experienced reliever is Luis Cessa. Cessa has several successful big league seasons under his belt, but he struggled in 2022, posting a 4.57 ERA and 5.02 FIP in 80.2 IP.
The rest of the bullpen is primarily made up of prospects and inexperienced arms, so Gallegos and Cessa will have their work cut out for them. That's not to say none of these young players can come up big in the WBC, but Team Mexico's clearest path to victory will involve leaning heavily on their starters and hoping the offense can give them a large enough lead before turning things over to the back of the 'pen.