Analysis
WBC Roster Preview: Team China Looks To Pull Off an Upset
The Chinese national baseball team faces an uphill battle in Pool B against tough opponents Japan and South Korea.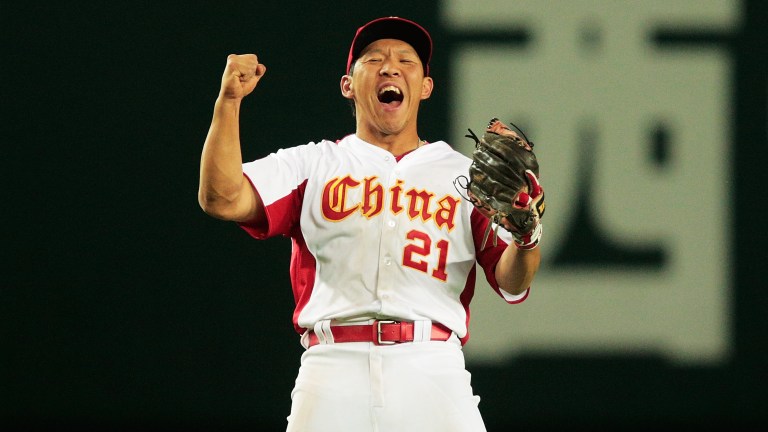 Team China has competed in every World Baseball Classic since the inaugural tournament in 2006. Unfortunately, things haven't ever gone their way. They are a combined 2-10 in WBC games, with a total of 18 runs scored and 102 runs allowed. It shouldn't come as much of a surprise that they've never made it past the group stage of the tournament.
The most recent WBC was their worst showing yet. China failed to win a game and scored just a single run in the entire competition. They finished dead last.
As China gears up to compete in the fifth WBC, they're surely hoping for better results. It won't be easy, as they find themselves in a pool with international baseball powerhouses Japan and South Korea. To make matters worse, many of China's players haven't played professionally in years after the COVID-19 pandemic (among other problems) shut down the China National Baseball League.
Nevertheless, China is hoping to pull off an upset. The team has already been training together for weeks, which should give them a leg up over the many teams that are just now starting to come together.
Position Players for Team China
Catchers
Chen Chen, Ning Li, Yifan Li, Yun Lu
Ning Li has represented China on the world stage in several tournaments, including the last WBC. Since then, the left-handed backstop has gained some experience stateside, playing two seasons for the Texas Airhogs in the independent American Association.
Infielders
Ray Chang, Jie Cao, Chen Chen, Yongkang Kou, Chenchen Luan, Jin Yang
Ray Chang has played well for China in past WBC tournaments, and this year the 39-year-old will serve as a player-coach for the squad. Player-coaches are rare these days, but if there's anyone who can handle multiple roles, Chang is the guy:
Outfielders
Rongji Liang, Jinjun Luo, Yuheng Lyu, Xiao Han, Pei Liang, Yusuke Masago
Yusuke Masago is the name to watch in the outfield. Funnily enough, Masago doesn't live in China, nor does he even speak Chinese – he was born in Japan, and he plays in Japan – but that didn't stop the Chinese national team from inviting him to join the squad. Masago has Chinese heritage on both sides of his family, and he's excited to suit up for China and face off against his home country.
The 28-year-old outfielder spent six seasons with the Fukuoka SoftBank Hawks in the Japanese Pacific League from 2017-2022.
Pitchers for Team China
Alan Carter, Qiang Lin, Changlong Su, Xiang Wang, Kwon Ju, Xin Qi, Hailong Sun, Weiyi Wang, Yuchen Wang, Hao Zhang, Fuyang Zhao, Chaoqun Zheng, Haicheng Gong, Jian Yi
Alan Carter was born in Singapore but played college ball stateside, pitching for Columbus State in his freshman and sophomore years before transferring to Lee University. Earlier this year, the Angels signed Carter as an undrafted free agent. Following his stint with Team China, he'll begin his professional career with L.A.'s Rookie-level affiliate.