Analysis
WBC Roster Preview: Italy Brings Experience to 2023 Tournament
Royals teammates Nicky Lopez and Vinnie Pasquantino will be the spark plugs for Team Italy in this year's World Baseball Classic.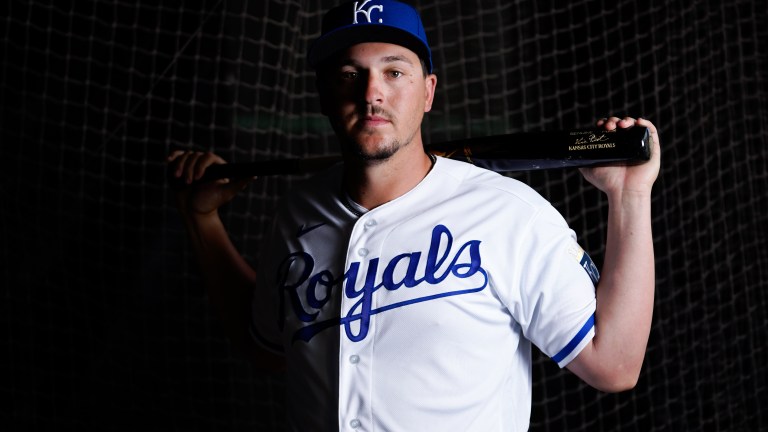 Managed by former big leaguer Mike Piazza, Team Italy is trying to improve upon its seventh-place finish back in 2013, bringing a mix of veteran and prospect talent to this year's World Baseball Classic.
Italy is competing in Pool A, which also includes Chinese Taipei, the Kingdom of the Netherlands, Cuba, and Panama. This group will play the first round in Taichung, Taiwan, and while the Netherlands seem like the favourites, Italy is sitting in a good position if they can perform well out of the gate.
Position Players for Team Italy
Catchers
Vito Friscia, Alberto Mineo, Dominic Miroglio, and Brett Sullivan
Team Italy has four catchers on the roster, with Sullivan also providing outfield depth if needed. All but Mineo spent some or all of the 2022 season in Triple-A with their respective clubs, and it does not appear that there is a clear front-runner for the starting role at the moment. With Parmaclima in Italian Serie A last year, Mineo posted a .960 OPS with six home runs.
Infielders
David Fletcher, Robel García, Nicky Lopez, Miles Mastrobuoni, Vinnie Pasquantino, and John Valente
Team Italy boasts some MLB experience on the infield, led by Royals teammates Pasquantino and Lopez with some support from Angels infielder David Fletcher. García and Mastrobuoni have limited experience at the big league level over the past two seasons, while Tigers prospect John Valente rounds out the infield roster.
Outfielders
Ben DeLuzio, Dominic Fletcher, and Sal Frelick
DeLuzio is the most experienced of the group, having spent the past six seasons in the minors while getting a taste of the big leagues last season with the St. Louis Cardinals. He posted a .492 OPS through 20 MLB at-bats. Rounding out the outfield are two top prospects, Fletcher (13th-ranked on the Diamondbacks by MLB Pipeline) and Frelick (second-ranked on the Brewers). All three outfielders spent a majority of the 2022 season at Triple-A.
Frelick will be one to watch, as the Brewers' outfield prospect drove in 59 runs across three levels last year, putting together an .833 OPS.
Pitchers for Team Italy
Pitching Staff
Vincenzo Aiello, Glenn Albanese, Alex Bassani, Joe Biagini, Matteo Bocchi, Ryan Castellani, Tiago Da Silva, Alessandro Ercolani, Nick Fanti, Matt Festa, Jospeh Gaviglio, Sam Gaviglio, Matt Harvey, Joe LaSorsa, Braxton Lorenzini, Joey Marciano, Brian Marciano, Vinny Nittoli, Neil Pallante, Jeffrey Passantino, Nicolo Pinazzi, Claudio Scotti, Mitchell Stumpo, Vin Timpanelli, Michele Vassalotti, and Stephen Woods
Starting Rotation
Matt Harvey boasts the most experience in the group, sporting a career 4.42 ERA through 180 starts. He will likely be the main starter for Team Italy. Sam Gaviglio also has 194 starts through his time in the minors, MLB, and the KBO, so it seems likely he will be called upon in the rotation. Castellani, Fanti, and a few others have starting experience, but Harvey and Gaviglio will be the go-to starters.
Bullpen
Italy's bullpen was dealt a major blow earlier this year when Blue Jays closer Jordan Romano pulled out of the World Baseball Classic. While the squad features some higher MiLB level relievers, the club also boasts some bullpen arms with MLB experience: Biagni, Castellani (if not in the rotation), Festa, and Pallante. This could be one area of concern for the squad with Romano no longer competing.