Analysis
WBC Roster Preview: Team Australia Set To Impress in Pool B
Can the Australians advance to the World Baseball Classic quarterfinals with a strong performance in Tokyo?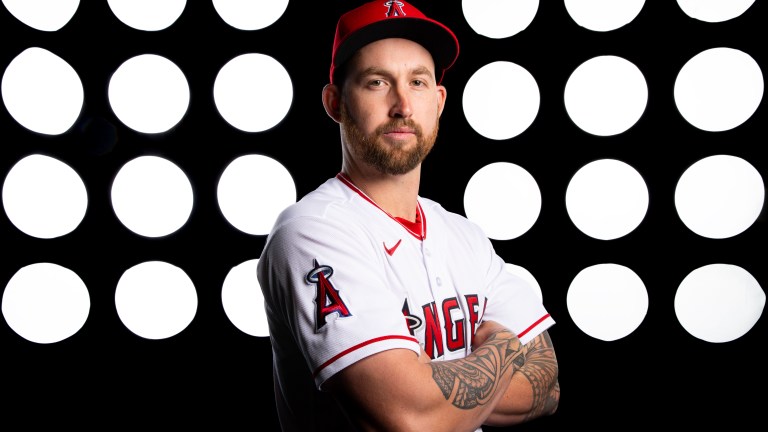 Team Australia is back for its fifth World Baseball Classic appearance.
Through the first four tournaments, the Australian squad has put together a combined 2-10 record with wins over Mexico in 2009 and China in 2013.
In 2023, Australia will compete in Pool B, playing games on March 8 at 10:00 PM ET against South Korea, March 10 at 10:00 PM ET against China, and March 12 at 6:00 AM ET against Japan and 11:00 PM ET against the Czech Republic.
Per DraftKings, Australia has the third-best odds to win the pool at +400 — behind Japan and South Korea — and the 13th-best to win the tournament at +13000.
While Team Australia doesn't have any established major leaguers on the roster, it is ranked 10th in the WBSC world rankings and will feature many Australian Baseball League (ABL) professionals rostered for the tournament.
With that said, let's dive into the roster and see who will be representing Australia in Tokyo.
Position Players for Team Australia
Led by Los Angeles Angels outfielder Aaron Whitefield, Australia's position player group includes six affiliated players and a group of ABL pros.
Catchers
Alex Hall, Ryan Battaglia, Robert Perkins, Jordan McArdle
Hall is a 23-year-old in the Milwaukee Brewers system. He spent 2022 across Single-A and High-A before joining the Perth Heat in the ABL and winning the Helms award, which is presented to the most outstanding player.
With the Heat, he slashed .360/.440/.626 while hitting eight home runs in 38 games.
Joining him behind the plate for Australia will be fellow ABL catchers Battaglia, who has played for the Brisbane Bandits since 2010; Perkins, a member of the Canberra Cavalry since 2012; and McArdle, who plays for the Adelaide Giants.
McArdle is listed as a catcher but spent most of his time in right field for the Giants in 2022.
Infielders
Jake Bowey, Jarryd Dale, Darryl George, Robert Glendinning, Liam Spence, Logan Wade, Rixon Wingrove
Dale is a middle infield prospect in the San Diego Padres system. He played 124 games at High-A before finishing the season at Triple-A, putting together a slash line of .199/.318/.278 across both levels.
Two other affiliated players will also be playing in the infield for Australia: 27-year-old Kansas City Royals shortstop prospect Glendinning and 22-year-old Philadelphia Phillies first base prospect Wingrove.
Glendinning posted a 112 wRC+ while hitting 19 home runs in 118 games at Double-A last season, while Wingrove finished with a 122 wRC+ and 12 home runs in 67 games at High-A.
Making up the rest of the infield will be several pros from the ABL, including Spence, who won the league's 2022 Rookie of the Year Award and is a member of the Cubs organization. The 24-year-old third baseman slashed .260/.379/.396 and walked more than he struck out with the ABL's Giants.
Bowey, a first baseman, also had an excellent season down under, putting together a line of .291/.357/.543 while hitting eight home runs in 37 games.
Wade and George will round out the group as a pair of solid defenders.
Outfielders
Ulrich Bojarski, Andrew Campbell, Aaron Whitefield
Whitefield headlines Team Australia's outfield trio, coming into the WBC with eight MLB games under his belt. The 25-year-old spent most of 2022 at Double-A, putting up a 104 wRC+ in 79 games and earning a call-up to the Angels in May.
Bojarski was one of the top hitters in the ABL, finishing the year with an OPS of 1.032 after slashing .353/.404/.628. He hit eight home runs, 10 doubles and three triples in 38 games with the Heat.
Campbell played for the Bandits in 2022, spending time in left and center field and at DH.
Pitchers for Team Australia
Australia's staff will comprise a number of ABL veterans and five affiliated pitchers. While no official rotation has been released, I identified five players who may get the call to start when the tournament rolls around.
Starting Pitchers
Kyle Golgoski, Timothy Atherton, Joshua Guyer, Samuel Holland, Warwick Saupold
Golgoski is a 24-year-old in the Cincinnati Reds system. He spent the majority of 2022 at High-A, making 16 appearances and 12 starts. He finished the year with a 2.77 ERA through 65 innings while striking out 27.4% of hitters he faced and walking just 7.3%.
Atherton was one of the top arms in the ABL, collecting a 5-1 record through nine starts and 52.1 innings. He finished the year with a 3.27 ERA and only walked nine all batters all season.
Guyer, like Atherton, threw over 50 innings last season but had worse results. He struck out 51 through 53 innings and finished with a 5.09 ERA in 10 starts. He did begin to find more success towards the end of the season, striking out 40 over his last six starts and not allowing more than three runs in any of those outings.
Both Holland and Saupold worked in relief and in the rotation in 2022 for their respective ABL clubs. Holland finished with a 5-1 record in 15 outings — seven starts — and put up a 2.14 ERA through 42 innings.
Saupold, meanwhile, may be the most experienced player on the roster. The 33-year-old spent six years in the Detroit Tigers system, working his way into a role out of the bullpen between 2016-2018. He has registered 106.2 career MLB innings with a 4.98 ERA.
With the Bandits in 2022-23, he made eight starts in 10 appearances and finished with a 5.56 ERA.
Relief Pitchers
Liam Doolan, Jon Kennedy, Timothy Kennelly, Steven Kent, Daniel McGrath, Mitchell Neunborn, Jack O'Loughlin, Will Sherriff, Blake Townsend, Todd Van Steensel, Luke Wilkins
Doolan (Dodgers), O'Loughlin (Tigers), Sheriff (Diamondbacks) and Townsend (Mariners) are the four affiliated relievers that will suit up in Tokyo.
Highlighting the crew from the ABL are Kennedy and Neunborn, who both finished the past season with sub-2.60 ERAs.
Kennedy is a 6-foot-7 lefty who has pitched in the ABL since 2012. He threw 17.2 innings in 2022-23 for the Melbourne Aces and spent 2016-2019 in the Atlanta Braves system. Neunborn struck out 40 in just 28 innings of work and has a career K/9 of 11.1 in three ABL seasons. He will certainly be an arm to watch out of the back end of Australia's bullpen, as the 25-year-old could slot in as a multi-inning high-leverage arm.
MLB and MiLB stats courtesy of FanGraphs. ABL stats courtesy of ABL.com.