Analysis
WBC Roster Previews: Team Nicaragua Has Finally Made It
Third time proved to be the charm for Team Nicaragua, who failed to qualify for the World Baseball Classic in 2013 and 2017.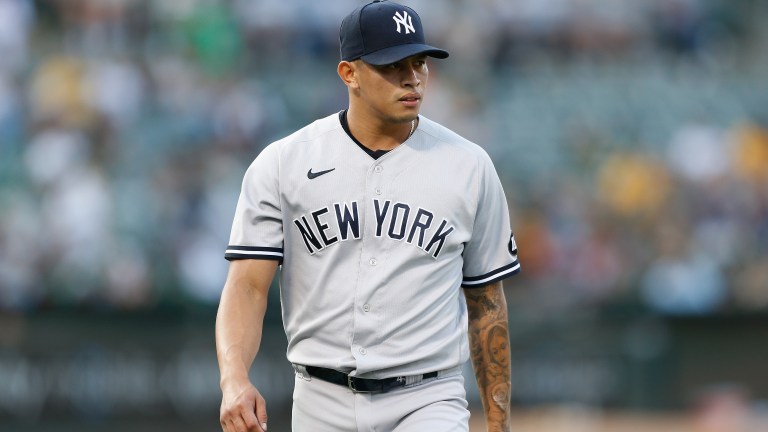 In 2013, the Nicaraguan national baseball team fell short, losing both their matches in the WBC qualifying round. They lost their first game 8-1 and their second 6-2, hardly putting up a fight when it mattered most.
The Nicaraguans fared a little better the next time around, winning their first game in the 2017 qualifiers. Unfortunately, they were absolutely annihilated after that, losing once by a score of 11-0 and again by a score of 12-1.
This time, things were different. Team Nicaragua won three of four qualifying matches, defeating Pakistan, Argentina, and Brazil en route to a berth in the World Baseball Classic. They outscored their opponents 22-10, firmly securing their place in this year's tournament.
Things won't get any easier from here on out, as Team Nicaragua will compete in Pool D alongside Puerto Rico, Venezuela, Israel, and the Dominican Republic. However, this team has plenty of talent, and they might just have what it takes to pull off an upset and make their way to the second round.
Position Players for Team Nicaragua
Catchers
Rodolfo Bone, Melvin Novoa
Rodolfo Bone is a prospect in the San Francisco Giants organization. He made some waves in 2021, flashing a hot bat at Single-A, but he struggled mightily last season after a promotion to the Giants' High-A affiliate.
Melvin Novoa spent several years in the Texas Rangers' system before packing up and heading to Italian Serie A last year. While Bone might have a little more upside, Novoa has more experience catching at a higher level.
Infielders
Brandon Leyton, Milkar Perez, Benjamin Alegria, Alex Blandino, Cheslor Cuthbert, Ivan Marin, Elian Miranda, Juan Diego Montes, Norlando Valle
Brandon Steven Leyton rose through the ranks of the Reds' system last year, going from Single-A to Triple-A by the end of the season. He plays all around the infield but seems to be most comfortable at second base.
Milkar Perez is a third base prospect for the Mariners. He's demonstrated good plate discipline skills in the low minors.
Alex Blandino appeared in three big league seasons for the Cincinnati Reds before spending 2022 in Triple-A with the Giants and Mariners organizations. He is primarily a second baseman.
Cheslor Cuthbert had the longest big-league career of any position player on the Nicaraguan roster, appearing in parts of six seasons for the Kansas City Royals and Chicago White Sox. These days he plays third base in the Nicaraguan Winter League. He also has experience at first base, where he could see some time in the WBC.
Outfielders
Isaac Benard, Sandy Bermudez, Dwight Britton, Wuillians Vasquez
Dwight Britton will be the go-to center fielder for Team Nicaragua. He played 140 games of center during his time in the Seattle Mariners' system.
Wuillians Vasquez has mainly played the infield in the Nicaraguan Winter League, but this team is thin on outfield depth and Vasquez has corner outfield experience.
Pitchers for Team Nicaragua
Jonathan Loáisiga, Erasmo Ramirez, Carlos Rodriguez, Rodney Theophile, Joaquin Acuña, Leonardo Crawford, Fidencio Flores, Kevin Gadea, Osman Gutierrez, Duque Hebbert, Ronald Medrano, Juan Carlos Ramirez, Roniel Raudes, Carlos Teller, Junior Tellez
Starting Pitchers
Carlos Rodriguez is a starting pitcher in the Brewers' system. He is the 19th-ranked prospect in the org according to MLB Pipeline. Rodriguez may not project as a starter long-term, but he's a good bet to start a game for Team Nicaragua in the WBC.
Rodney Theophile, a pitcher in the Nationals organization, is another option to start for Nicaragua. He isn't as highly regarded as Rodriguez, but he had a solid year at Single-A in 2022.
Finally, expect Osman Gutierrez to grab a start of his own. The former Blue Jays prospect now plays in the independent Frontier League, and he pitched well for Nicaragua in the WBC qualifiers last fall.
Relief Pitchers
Jonathan Loáisiga will be the most important pitcher on this staff. Although he struggled with injury in 2022, he ended the year on a high note, proving he can still be a top-tier reliever.
Erasmo Ramirez is a veteran arm who had a strong season for the Nationals in 2022. In his first full year out of the bullpen, he posted a 2.92 ERA and 4.05 FIP in 86.1 IP. He and Loáisiga will form the back end of Team Nicaragua's relief corps.