Feature
World Baseball Classic Roster Previews For Every Country
With MLB talent spread throughout the tournament, every World Baseball Classic roster has some intrigue. Here's our previews of all of them.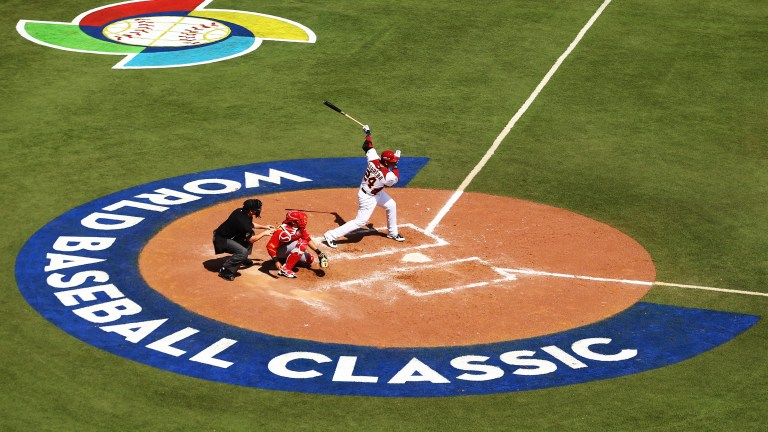 The World Baseball Classic is just over a week away, bringing us a thrilling tournament that will be the perfect lead-up to an exciting year of baseball in 2023.
Over the past month, our staff has taken the time to complete team previews on each of the countries who are competing in this year's WBC. From examining each of these rosters, it is clear that we really are loaded with talent worldwide, as you will find MLB players on nearly every roster.
To get you ready for the tournament, here is your guide with links to every team previewed in each of the four groups that will be competing in the 2023 World Baseball Classic!
Group A
The Chinese Taipei baseball team is one of the top-ranked in the world, but they've struggled to succeed at the World Baseball Classic.
Star Xander Bogaerts will strive to lead the Netherlands to victory, with help from Jonathan Schoop, Didi Gregorius, and Andrelton Simmons.
Team Cuba isn't the force they once were, but they'll look to rebuild their reputation in the wide-open Pool A of this year's tournament.
Royals teammates Nicky Lopez and Vinnie Pasquantino will be the spark plugs for Team Italy in this year's World Baseball Classic.
Team Panama will make its return to the WBC in 2023, featuring an up-and-coming group of talent led by some established big leaguers.
Group B
The most successful team in WBC history is back, ready to challenge for another title behind superstar Shohei Ohtani.
Team Korea is a powerhouse on the world baseball stage, and they'll look to put their early exit in the 2017 WBC behind them.
Can the Australians advance to the World Baseball Classic quarterfinals with a strong performance in Tokyo?
The Chinese national baseball team faces an uphill battle in Pool B against tough opponents Japan and South Korea.
The Czech Republic heads to the World Baseball Classic for the first time in history, where they'll compete in a tough Pool B.
Group C
Featuring All-Stars at every position and plenty more coming off the bench, Team USA is primed to repeat as World Baseball Classic champions.
As the 2023 World Baseball Classic draws near, Team Canada's roster is starting to take shape with commitments from various MLB players.
Team Mexico hasn't made it past the group stage since 2009, but they're in a great position to advance this time around.
The Colombian team has a roster filled with under-the-radar talents, so you won't want to overlook them in this year's tournament.
Great Britain has put together a talented roster for their first appearance in the World Baseball Classic.
Group D
Puerto Rico has one of the better teams in the WBC, yet there are questions about their players in terms of not just skill, but availability.
A deep team with loads of talent, Venezuela should threaten to hoist the trophy in Miami if they make it out of Group D.
The Dominican Republic's roster for the World Baseball Classic is stacked with some of the brightest young stars in Major League Baseball.
Team Israel has some tough competition in the group stage, but they'll look to surprise the world with another strong showing at the WBC.
Third time proved to be the charm for Team Nicaragua, who failed to qualify for the World Baseball Classic in 2013 and 2017.