Analysis
WBC Team Preview: Team Colombia Hopes to Continuing Growing
The Colombian team has a roster filled with under-the-radar talents, so you won't want to overlook them in this year's tournament.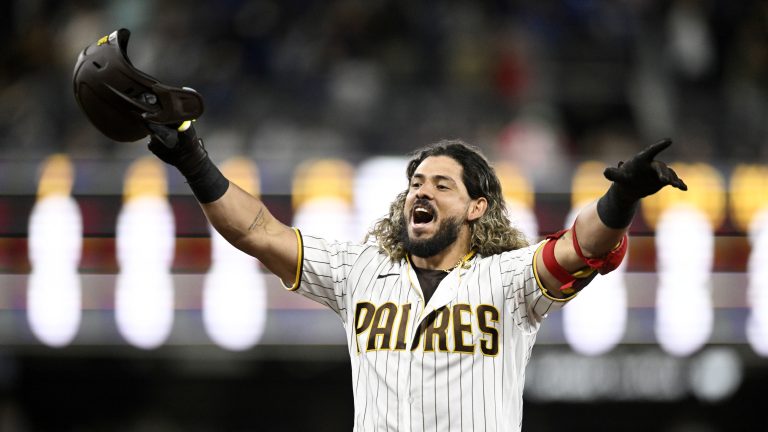 One of the two teams that made their first appearance in 2017, Team Colombia is back and with more talent than last time. They were in a group last time with the United States and the Dominican Republic, but they actually put up a strong fight against two of the best teams.
They barely lost to the U.S. and nearly beat the Dominican Republic before falling in extra innings. This group has some sneaky talent across the roster and added a few new MLB players to their team this time around.
While the odds-on favorites to come out of Group C are definitely the United States and Mexico, Team Colombia is hoping to make their way out.
Position Players for Team Colombia
This group definitely lacks the star power of some of the other top contenders, but they've got solid MLB contributors as well as young prospects across the board.
Some new MLB players have joined this group since the last WBC and they'll likely play a big role in the starting lineup.
Catchers
Jorge Alfaro, Elias Díaz, Meibrys Viloria, Gustavo Campero
This group will be led by veteran Jorge Alfaro who recently joined the Red Sox and has spent ample time in the big leagues. While he isn't the most consistent hitter, he's got some serious pop and his experience will help a largely young pitching staff.
Díaz is the presumable backup as he has played over five full seasons in the league. He may even start at catcher with Alfaro elsewhere in some games. He was decent last season for Colorado and has plenty of experience as well.
The other two are minor-league guys that will provide depth and bench bats to the team.
Infielders
Gio Urshela, Donovan Solano, Evan Mendoza, Jordan Diaz, Fabian Pertuz, Dayan Frias, Adrian Sanchez
This group is led by two MLB veterans, Urshela and Solano. While Urshela just moved to the Angels this offseason, Solano is still looking for a new team. Solano is a career .278 hitter across over 600 games and has the ability to play multiple positions. Urshela is earlier in his career but had some big seasons with the Yankees and was productive last year with the Twins to the tune of .767 OPS on the year. He figures to start at third base for this team.
Following the two veterans is an infield of mostly minor-league players that will look to gain experience and help this team win. Diaz is a very young but highly regarded second base prospect for Oakland who made his MLB debut this past season. Mendoza spent all of last season in Triple-A for the Cardinals, while Pertuz had a solid showing in High-A for the Cubs.
The majority of this group is fairly inexperienced behind the two veterans, but I expect to see a strong showing from Jordan Diaz especially.
Outfielders
Harold Ramirez, Oscar Mercado, Tito Polo, Jesus Marriaga
The leader of this group will be Ramirez, who has been an impact guy for the Rays when on the field. He finished last season with a .747 OPS and figures to continue producing for Tampa this year.
Mercado was once a high-level prospect and has struggled to find a role at the big-league level but is still a quality bat for this team. Polo has bounced around in the minor leagues but should get the first crack at center field for Colombia.
The outfield doesn't appear to be a strength of this team, but it's enough to keep them competitive, and Ramirez is in for a big tournament leading this lineup.
Pitchers for Team Colombia
The group is led by a few very experienced veterans that have led this team in the past as well. There are a number of intriguing young arms that they can utilize as well, even though it's hard to tell exactly how they'll set things up.
Starting Pitchers
José Quintana, Julio Teheran, Reiver Sanmartin, TBD
There are a lot of question marks in regard to who will start games beyond the first two. I'll get all the other arms in the bullpen section, but figured I would start here.
Quintana has been one of the leaders of this team and that isn't changing this time around. He's turned his career back around after a few rough seasons following his initial trade from the White Sox. He put together a great season last year and earned himself a nice payday to fill out the Mets' rotation.
Teheran has struggled to regain form since his departure from the Braves where he broke out as an elite arm for a few years. He may be past his peak, but his ample experience will still provide value to Colombia.
Sanmartin struggled last season in his first full season with the Reds but features impressive movement that has the potential to be effective in this tournament.
Beyond Quintana and Teheran, there's a lot of uncertainty, but they'll turn to some young arms for support.
Relief Pitchers
Nabil Crismatt, Pedro Garcia, Rio Gomez, Danis Correa, Guillermo Zuniga, Luis De Avila, Santiago Florez, Tayron Guerrero, Ruben Galindo, Elkin Alcala, Adrian Almeida, William Cuevas, Yaspon Gomez Jaiser Herrera, Jhon Romero, Jose Torres, Jeffery Niño, Carlos Ocampo, Ezquiel Zabaleta
This team has ample arms to use when needed and it's hard to gauge who the go-to ones will be. Crismatt will likely be one of the key arms for them as he's coming off a pretty solid season mostly spent in the big leagues with the Padres.
Danis Correa has been very good in the minor leagues for the Cubs and figures to make his way to the major league team at some point. Rio Gomez is coming off a shaky season but has flashed high-level stuff at the Double-A level previously for the Red Sox.
Many of these names will be unknown to MLB fans watching the WBC, but don't neglect the Colombian team because they surely have some under-the-radar talents. Any of these young pitchers could step up and play a big role for Team Colombia this year.