Analysis
WBC Roster Preview: Chinese Taipei Tries To Make Some Noise on Home Turf
The Chinese Taipei baseball team is one of the top-ranked in the world, but they've struggled to succeed at the World Baseball Classic.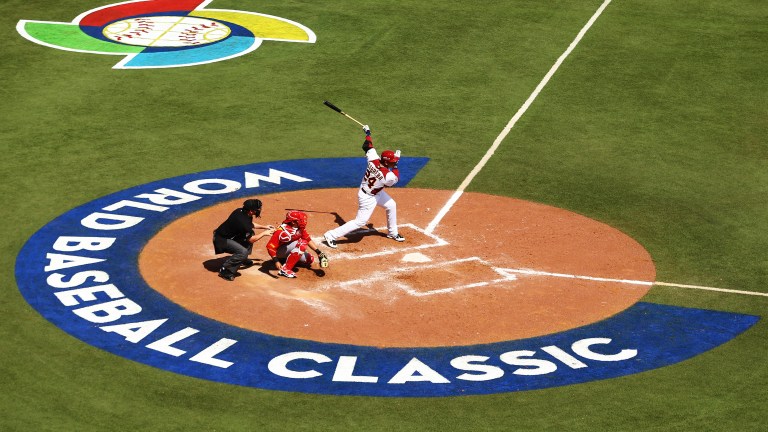 Chinese Taipei has not put together a long resume of success in the World Baseball Classic. They have participated in every WBC since 2006, making this their fifth appearance, but they have struggled to leave their mark. They have escaped pool play only once in four attempts – back in 2013 – and even then lost in the quarterfinals.
It will not be a cakewalk for them to get out of the group stage in 2023, as they hold the least MLB experience of any of the teams in their pod (Cuba, Netherlands, Italy, and Panama). However, they will have the advantage of playing on their own soil with a home crowd behind them. Pool A will play at the Intercontinental Baseball Stadium in Taichung, Taiwan.
Position Players for Team Chinese Taipei
Catchers
Kungkuan Giljegiljaw, Yu-Chieh Kao, Dai-An Lin
Kungkuan Giljegiljaw played six seasons in the Cleveland Guardians farm system, getting all the way to Triple-A Columbus, where he appeared in two games in 2018. He hit .229 with five home runs and a .647 OPS at Double-A in his final season in the organization in 2019. He has spent the last two years in the Chinese Professional Baseball League.
Infielders
Yu Chang, Tsung-Che Cheng, Kun-Yu Chiang, Kuo-Chen Fan, Li Lin, Tzu-Wei Lin, Wei-Chen Wang, Nien-Ting Wu
Yu Chang, a utility infielder, has played in the big leagues across parts of four separate seasons. He played for Cleveland from 2019-2021 and for the Guardians, Pirates, Rays and Red Sox in 2022. Chang is a career .213 hitter with a .639 OPS but can play solid defense, with a total of five DRS in 1216.2 defensive innings. He posted his best season in 2021, hitting .228 with nine home runs, 26 extra-base hits, a .693 OPS, and 0.6 fWAR.
Tzu-Wei Lin also has big league experience, playing parts of four seasons for the Boston Red Sox from 2017-2020, including 37 games during their World Series-winning 2018 season. He put together a career-high in OPS (.744) and OPS+ (100) in 73 PA that year. He also had the world's smallest cup of coffee with the Minnesota Twins in 2021, appearing in one game.
Outfielders
Chen-Wei Chen, Chieh-Hsien Chen, Chin Cheng, Tien-Hsin Kuo, Po-Jung Wang
While no big leaguers will roam the outfield, Chinese Taipei has a couple of bats that could raise some eyebrows. Po-Jung Wang has had a lucrative career both in the CPBL and the Nippon Professional Baseball Organization in Japan. A career .341 hitter with a .966 OPS across both leagues, Wang displayed big-time power in his first two full seasons in the CPBL. He deposited 60 home runs into the seats between 2016 and 2017 for the Lamigo Monkeys.
Chieh-Hsien Chen got off to a red-hot start in his CPBL career and has not once looked back in his seven seasons with the Uni-President 7-Eleven Lions. Chen has never posted an OPS below .800 or a batting average below .300. He is a career .349 hitter.
Pitchers For Team Chinese Taipei
Kuan-Wei Chen, Kuan-Yu Chen, Shih-Peng Chen, Yu-Hsun Chen, Shao-Ching Chiang, Chih-Wei Hu, Tzu-Peng Huang, C.C. Lee, Yen-Ching Lu, Chia-Hao Sung, Kai-Wei Tang, Jyun-Yue Tseng, Wei-Chung Wang, Che-Yuan Wu
There are three pitchers on the roster that have big league experience and an additional pair that have pitched in the minors.
Chih-Wei Hu threw 23 relief innings across two seasons for the Rays in 2017 and 2018. He put up a 2.70 ERA in 10 innings in 2017. C.C. Lee pitched out of the bullpen for Cleveland from 2013-2015, with his lone full season coming in 2014 (4.50 ERA, 1.500 WHIP, 4.27 FIP, 88 ERA+ in 37 outings).
Wei-Chung Wang served as a reliever for the Milwaukee Brewers in 2014 and 2017 and for the Oakland Athletics and Pittsburgh Pirates in 2019. His time in 2019 with the A's was his best stretch of major league success (3.33 ERA, 1.222 WHIP, 131 ERA+ in 20 appearances).
Kai-Wei Teng is still an active pitcher in the San Francisco Giants organization, finishing 2022 in Double-A Richmond. Teng also pitched in the Minnesota Twins system in 2018 and part of 2019 before being dealt to the Giants as a part of the Sam Dyson trade. Shao-Ching Chiang pitched in Cleveland's minor league system from 2012-2019, getting as far as Triple-A Columbus.
Additional Note
One of the best MLB players to come out of Taiwan, Chien-Ming Wang, is on the coaching staff as the team's bullpen coach.