Analysis
WBC Roster Preview: Team Israel Looks to Play Spoiler Again
Team Israel has some tough competition in the group stage, but they'll look to surprise the world with another strong showing at the WBC.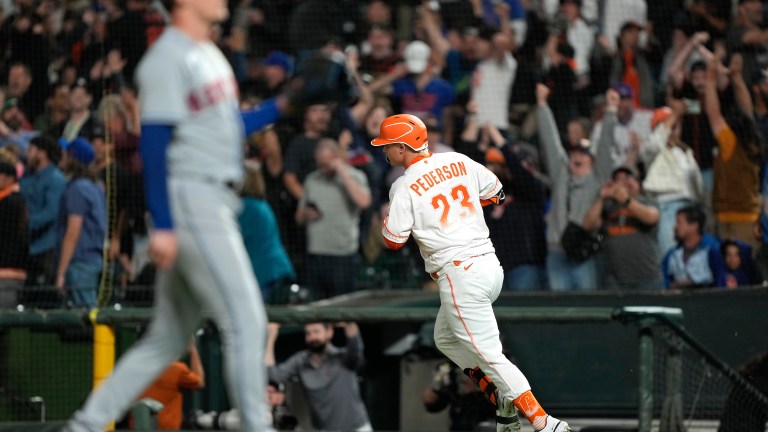 The Cinderella team from 2017 will look to do it again this year. Unfortunately for Team Israel, they're stuck in by far the deepest group of the first stage.
This team impressed in a big way during the last WBC, as they weren't expected to even qualify and ended up going undefeated in the group stage. They even sent home the host of their group, South Korea. Israel entered as the 41st-ranked team in the world and proceeded to not only make the tournament but finish in the top six.
They enter this year in a group with the Dominican Republic, Puerto Rico, and Venezuela, who all project to be better teams overall, but we've seen this team shock the world before and maybe they can do it again.
They've got some new pieces on the roster and will look to be the Cinderella team once again. Let's get into this roster.
Position Players for Team Israel
This group isn't nearly as star-studded as the others in the pool, but they've got numerous WBC veterans that will provide leadership to some of the talented MLB prospects joining the team this year.
They've got six position players currently part of an MLB organization, some of whom played regular roles with big league teams this year. Furthermore, they have some highly-regarded prospects who can add youth and excitement to the lineup.
Catchers
Ryan Lavarnway, Garrett Stubbs
These two seem likely to share the catching duties to some degree for this team, as Lavarnway is one of the veteran leaders on the squad and Stubbs was the backup catcher for the Phillies this past season.
Lavarnway was the MVP of the group stage for Israel in 2017 and was a huge part of their surprise run throughout the whole tournament. He hasn't appeared in more than a few games in the major leagues in the past five years, but his leadership will definitely be valued highly.
Stubbs was quietly very solid last year for the Phillies, as he put up an .812 OPS across 50 games as the backup to J.T. Realmuto. He'll likely be the backup for this team, but expect him to get a decent amount of playing time.
Infielders
Zack Gelof, Ty Kelly, Assaf Lowengart, Noah Mendlinger, Matt Mervis, Danny Valencia, Michael Wielansky
This group is probably the weakest positional group of the team due to its lack of current MLB talent, but they've got a nice balance of experience and potential.
Valencia is 38 years old and hasn't played in an MLB game since 2018, but he brings with him over 800 career games of experience against many opposing players. Kelly is another guy that hasn't appeared in the big leagues for years but has ample MiLB experience and played for this team back in 2017. He also has the ability to play all over the field wherever Team Israel needs him to play.
The most exciting members of this group are the two top-10 positional prospects. Gelof and Mervis both rank among the top prospects at their respective positions of second base and first base. It'll be exciting to watch their abilities on the big stage as guys who figure to make an impact in the big leagues sooner rather than later. They should form the starting right side of the infield, and this experience will only help them develop into MLB ready players.
Outfielders
Joc Pederson, Alex Dickerson, Jakob Goldfarb, Spencer Horwitz
The leader of this offense and outfield is going to be Joc Pederson. He's coming off one of the best seasons of his career with the Giants as he hit 23 home runs and finished with a very strong .874 OPS across 134 games. He's by far the best and most established bat on this team, and they'll need serious production from him to compete.
Dickerson is currently a free agent but has years of MLB experience and played a few games as recently as this past year. Horwitz is a prospect within the Blue Jays organization and has produced very strong numbers during his time in the minor leagues. Goldfarb, who played in rookie ball last year, will likely play the fourth outfielder role with Ty Kelly possibly getting some innings there as well.
Pederson is the best player here by a wide margin, but keep an eye on Horwitz as he continues to develop and gets his first chance to take on MLB-level pitching.
Pitchers for Team Israel
The pitching staff for Israel features a multitude of minor league arms supported by a few quality MLB veterans that lead the staff.
There isn't a ton of name value here, but this group is deep and features a lot of young talent looking to make an impact.
Starting Pitchers
Dean Kremer, Robert Stock, Colton Gordon, Brandon Gold
These are the four arms that I expect to make starts for Team Israel, but there's a possibility that other bullpen arms could be in play here as well.
Kremer is the ace of this staff as he firmly established himself as a member of the Orioles' rotation last season. He was quietly a pretty good arm last season and finished the year with a 3.23 ERA across 22 games with Baltimore.
The trio of minor league arms will follow Kremer as starting options for this team. Stock has a fair amount of MLB work under his belt as recently as 2021, and while it has come mostly out of the bullpen, he's able to start. Gold has yet to appear in the big leagues but pitched in Triple-A last season and has a lot of minor-league experience.
Possibly the highest upside arm of this group is prospect Colton Gordon of the Houston Astros, who is coming off of his first professional season. He pitched to a 2.35 ERA across three levels of the minor leagues.
This group is much weaker on paper than the other powerhouse rotations in Group D, but they'll look to limit their opponents as much as possible.
Relief Pitchers
Jake Bird, Richard Bleier, Daniel Federman, Jake Fishman, Andrew Gross, Rob Kaminsky, Evan Kravetz, Kyle Molnar, Bubby Rosman, Jacob Steinmetz, Joey Wagman, Zack Weiss, Josh Wolf
This group has various guys with current or at least recent MLB experience and others hoping to get there soon.
The high-leverage situations will likely be handled by the trio of current MLB pitchers: Bleier, Bird, and Weiss. Bleier was recently traded from the Marlins to the Red Sox and figures to be one of the more frequently called-upon relievers for Boston next season. Weiss and Bird got their first real taste of the big leagues last year for the Angels and Rockies, respectively. Weiss only threw in 12 games but fared very well, while Bird pitched in 38 but his performance was a bit shakier.
Rossman and Fishman both reached the big leagues for the first time last season and will provide more depth behind those first three mentioned. Steinmetz is a particularly cool name to follow in this event as he became the first Orthodox Jew to be drafted by an MLB team in 2021 when he was taken in the third round.
Many of the others in this bullpen are in the lower levels of the minor leagues for their respective teams and will gain valuable experience during the World Baseball Classic.