Analysis
Czech Republic vs. China Best Bets: World Baseball Classic Bets, March 9, 2023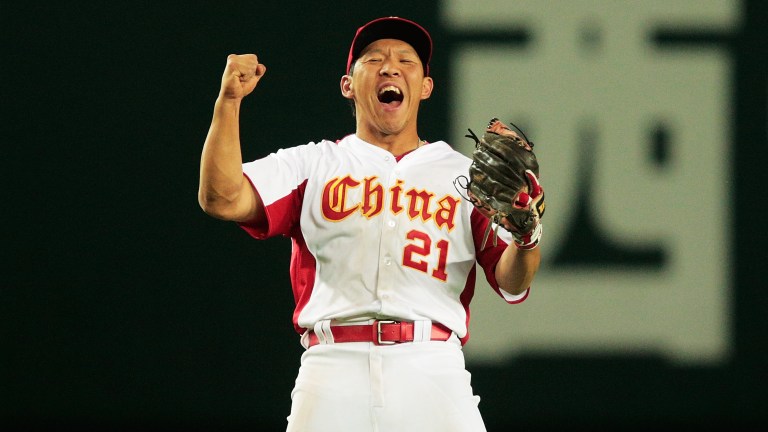 China will take on the Czech Republic at 10:00 pm EST at the Tokyo Dome in what should be a battle. Neither of these teams was projected to have a real shot at winning the pool, but one team should have an edge tonight.
This is the Czech Republic's first World Baseball Classic appearance, while this isn't China's first rodeo. In 2006, China was a member of the inaugural World Baseball Classic, and the catcher Wang Wei hit the first home run in WBC history. Team China lost to Japan, who won the tournament in 2006. In 2009, China beat Chinese Taipei, considered a top-five team in the world at that time.
Here at Just Baseball, we have all the World Baseball Classic Coverage you need. I wrote up my betting preview with my future bets for the tournament. We also have an article on every team so you can view the entire roster and strengths and weaknesses. If you're searching for prospects in the World Baseball Classic, we have that. Last but not least, we power-ranked every team going into the tournament.
This is a battle of a team with professional players versus a group of non-professional players.
The Czech team qualified for this year's tournament after going 3-1 in the qualifying event in Germany last September. They dropped their opening game to Spain by a score of 21-7 before winning three in a row, with their third and final win being a narrow 3-1 victory over Spain, the same team that crushed them in their opening contest.
They went on a cinderella type run to make the World Baseball Classic which is exciting, but I'm afraid they are in for a rude awakening against China. The Czech Republic comprises players from the Czech Extraliga baseball league. They play baseball at night while working in the Czech Republic or elsewhere.
A perfect example is the starting pitcher. The Czech Republic is starting Daniel Padysak. He pitched at Charleston Southern and has a career 4.93 ERA. Charleston Southern is currently 5-8 in the Big South baseball conference. He's posted an ERA above five in his past two seasons and now has a 3.00 ERA in 12 innings for Charleston Southern this year.
The one big leaguer they can rely on is Eric Sogard. Sogard has a career of .246/.313/.338 slash line with a .651 OPS through 11 seasons in the big leagues. He last played in 2021 with the Chicago Cubs but was DFA'd and released in late July of 2021. Sogard was not on the squad during the qualifying tournament and has not played in major league baseball since.
They also feature Vojtech Mensik, who spent last season with the Angels' Single-A affiliate. He is currently not on any MiLB roster.
Team China has competed in every World Baseball Classic since the inaugural tournament in 2006. That said, the WBC has not been kind to China. They are a combined 2-10 in WBC games and have never made it past the group stage.
China is ready to make its mark in this tournament, as they were seen practicing with each other for months in the lead-up to this tournament. China has few notable players, but they have plenty of experience. In 2019, China won the bronze medal at the Asia Championship after beating Team Korea twice, ranked as the second-best team in the world.
While this China team is not very good, they are playing close to home and played better against Japan than a lot of people thought. The spread on that game was Japan -9.5, and China lost 8-1, covering that spread.
China opened at +130 and moved to -105 quickly, as the line didn't make sense. It's still worth it for China at -105, and I would play them up to -120.
The Pick: China ML (-105) 0.5 U
Note: I sent out Cuba ML (+115) to my subscribers this morning, but that line has ballooned to -155. Way too much juice for Cuba, so if you got +115, consider Panama at +135 for immediate profit. If you cannot get that line, I still think Cuba will win, but play cautiously.
Get Every Bet Peter Places Texted To You! Free Until March 31