Analysis
KBO Picks and Predictions: Korean Baseball Betting for June 7, 2022
Brendan Aumiller's play for the NC Dinos and SSG Landers on Tuesday morning.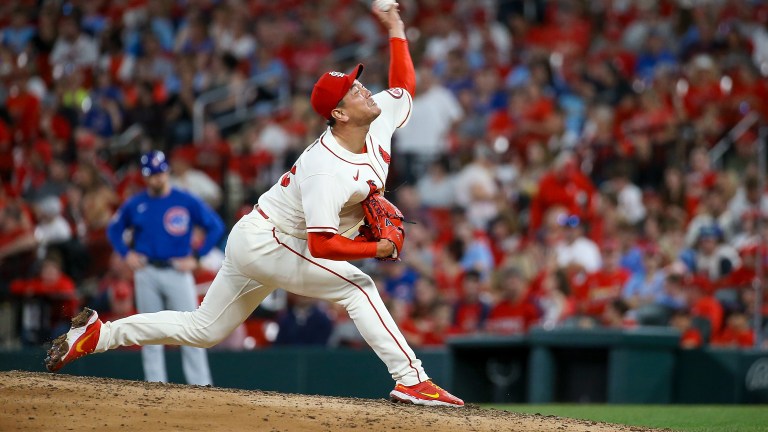 Written By: Brendan Aumiller
KRABS REPORT
It's late on a Monday night. You're down units trying to bet all six sub-par MLB games on the slate. Although you promised yourself last Monday that you wouldn't start the week down money, you find yourself in the same position. There is only one thing you can do in this situation: lock in an overnight KBO play.
You may be asking yourself, "what is the KBO?" Or, "Why would I bet on Korean Baseball that starts at 5:30 a.m. ET?" Well, I've got a few reasons:
1. Waking up to a winning bet is better than coffee.
2. Money is green.
If you're not familiar with the KBO, it's a highly competitive baseball league in South Korea, including ten teams from all over the country. There are a few former Major Leaguers sprinkled throughout the league, like Yasiel Puig and Ivan Nova, but for the majority of us, most of the players aren't household names. This, in turn, leads to less action placed on the KBO as a whole. If sports books aren't receiving as many bets on a sport, they won't spend as much time setting the lines, providing value for us bettors. 
Now that we have that covered, let's move on to tonight's KBO pick…
NC Dinos ML (+115) 1u
June 7th, 5:30 am ET
One of the biggest disappoints of the 2022 KBO season has been the NC Dinos. After winning the championship in 2020 and going .500 last year, I don't think anyone expected the Dinos to be sitting in last place at 19-36. However, this team is on the rise. They've won three of their previous five games. They face an SSG team who sits in first place in the KBO. SSG's position players are banged up, and they are without some of their key guys tonight. Luckily for them, they have the best starting pitcher in the KBO going tonight in Kwang-Hyun Kim.
Kim is a guy that most who follow baseball should know, as Kim was one of the St. Louis Cardinals' best pitchers last season. This season, he has been great for SSG, but so has Drew Rucinski for the Dinos. Some might remember Rucinski from his time on the Angels or Marlins pre-2019, but now he is one of the best starters in the KBO.
Coming off debatably his worst start of the season, I expect Rucinski to bounce back against SSG tomorrow morning. The Dinos started the season injured and with multiple vital players suspended after getting caught hosting a party during strict covid rules back in July. With many key players back, the Dinos will be hungry to prove to the best team in the league that they are legit contenders at full strength.
My first KBO article was written about the last place Dinos beating the best team in the league, the SSG Landers. This play is a contrarian bettor's dream…the public will be all over the first-place couple at a "discounted price." On the other hand, I think their depleted lineup will cause severe issues against a (finally) complete NC Dino's squad. SSG also struggles mightily on offense in road games, which I expect to continue tomorrow against one of the best arms in the league. Back the Dinos to take care of business and stay hot against overvalued SSG.
__________________
Last summer, Peter wrote up a quick guide with critical terms and helpful tips.