Rankings
MLB Power Rankings 2023: The Stretch Run Update
As the postseason picture comes into focus, the Atlanta Braves are the team to beat – but the Los Angeles Dodgers aren't far behind.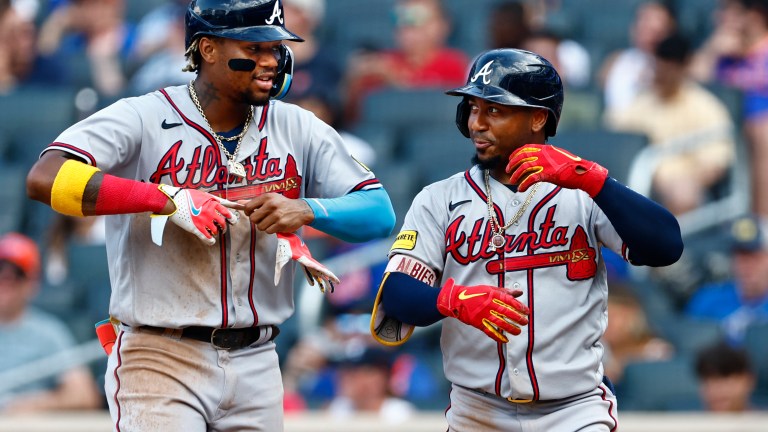 The MLB regular season will soon come to a close, and plenty is still at stake for the final weeks of the schedule. The AL East is a two-horse race, while the AL West could go three different ways. Even the AL Central isn't wholly decided just yet.
On the Senior Circuit, the Braves and Dodgers have things wrapped up, but the Cubs are giving the Brewers some trouble in the NL Central.
Meanwhile, the Wild Card races could come down to the wire in both leagues. In the AL, one of the Astros, Rangers, Mariners, or Blue Jays will be left out of the postseason picture. Meanwhile, six teams are competing for three spots in the NL race.
With so much to play for, this September figures to be a great month of baseball. Thus, it's the perfect time for one last update to the 2023 MLB power rankings. Here we go.
1. Atlanta Braves
Record: 90-46, Run Differential: +239, First Place in NL East
Best record? Check. Best run differential? Check. Best World Series odds? Check. The Braves are the best team in baseball.
2. Los Angeles Dodgers
Record: 84-52, Run Differential: +166, First Place in NL West
Remember when we thought the Dodgers' dynasty might be waning? Me neither. The Dodgers are fantastic yet again.
3. Baltimore Orioles
Record: 85-51, Run Differential: +101, First Place in AL East
The Orioles just keep getting better. A part of me still thinks they're playing over their heads, but they've been performing this well all season, so I have to give credit where credit is due. Baltimore is the best team in the American League.
4. Houston Astros
Record: 77-61, Run Differential: +93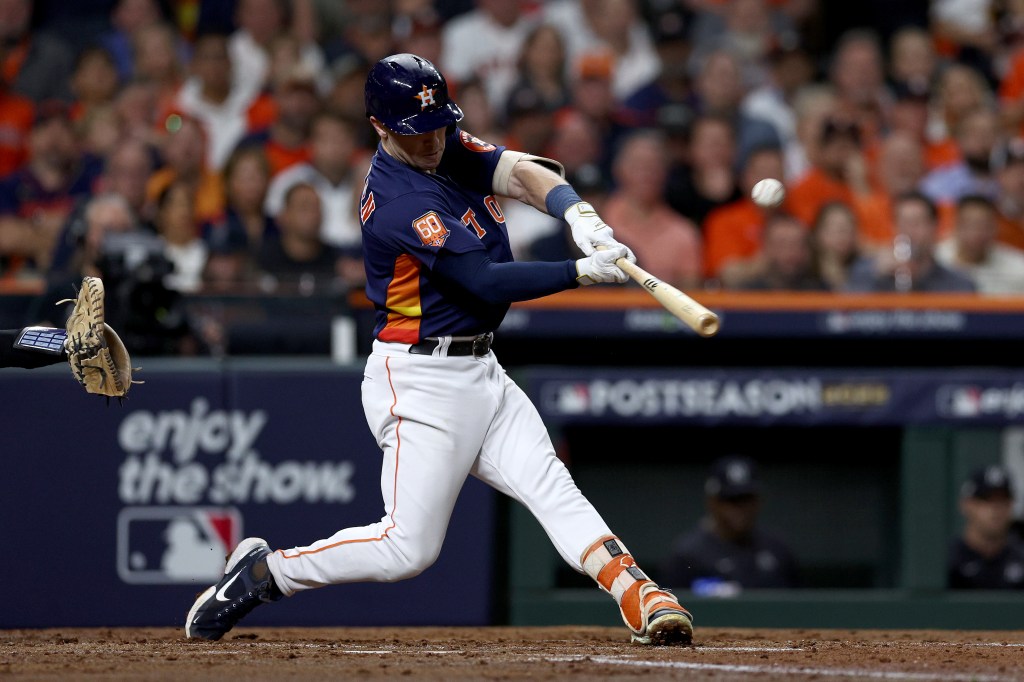 The Astros have a deadly offense, a deep pitching staff, and terrific defense up the middle. They're still the favorites to pull ahead in a tight AL West race.
5. Tampa Bay Rays
Record: 83-54, Run Differential: +188
The Rays have lost their best player and three-fifths of their starting rotation, and they're still playing phenomenal baseball.
6. Seattle Mariners
Record: 77-59, Run Differential: +105, First Place in AL West
The Mariners have been the best team in the game over the past two months. Still, that doesn't mean we can ignore the first three months of the season. The M's are good, but I'm quite convinced they're this good.
7. Philadelphia Phillies
Record: 75-61, Run Differential: +71
The Phillies were phenomenal in August, separating themselves from the pack in the NL Wild Card race. Their pitching staff has been solid all season, and with the offense finally coming alive, Philadelphia is one of the better teams in the National League.
8. Chicago Cubs
Record: 73-64, Run Differential: +87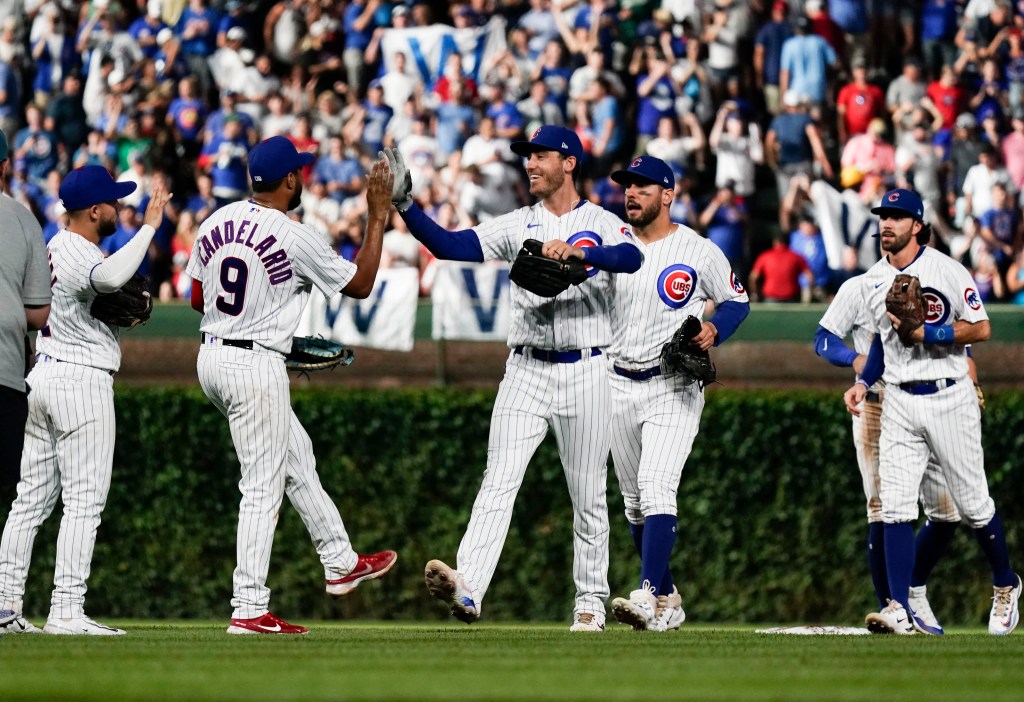 The Cubs have surged in the second half, going from fringe sellers to fringe buyers to legitimate contenders for the division crown. The Brewers better watch out.
9. Milwaukee Brewers
Record: 76-60, Run Differential: +23, First Place in NL Central
The Brewers have a great pitching staff, as usual, and with the offseason addition of William Contreras and the resurgence of Christian Yelich, they have a couple of great bats, too.
10. Toronto Blue Jays
Record: 75-62, Run Differential: +69
The Blue Jays still have a powerful offense, but this year, their biggest strength has been run prevention. Only five teams have given up fewer runs per game.
11. Texas Rangers
Record: 76-60, Run Differential: +168
The Rangers are scuffling, but they still have a potent offense. With Corey Seager and Marcus Semien at the top of the order, this team can compete with the best of them.
12. Minnesota Twins
Record: 71-66, Run Differential: +51, First Place in AL Central
The Twins might not be a postseason team if they played in a different division, but they've been playing some good baseball lately. Their 17-13 record since the trade deadline is even more impressive considering Byron Buxton has spent the past month on the injured list.
13. Arizona Diamondbacks
Record: 70-67, Run Differential: -26
The Diamondbacks went through a rough patch this summer, but they've bounced back in their last 20 games. Corbin Carroll is on fire again, and when Carroll is hitting, the D-backs are winning.
14. San Francisco Giants
Record: 70-67, Run Differential: -5
Unlike their division rivals in Arizona, the Giants have struggled in August. Nonetheless, Patrick Bailey continues to impress, Logan Webb is as good as ever, and San Francisco is still in postseason position.
15. Boston Red Sox
Record: 71-66, Run Differential: +24
The Red Sox have exceeded expectations in 2023, but they're not quite at the same level as the other AL Wild Card contenders. Ah well, if only they played in the Central.
16. Cincinnati Reds
Record: 71-68, Run Differential: -37
The Reds have fallen behind in their division, but they're still in the Wild Card hunt. No matter what happens from here on out, this season was a massive success for the Reds and one they can build upon in 2024.
17. San Diego Padres
Record: 65-73, Run Differential: +62
I still want to rank San Diego higher, but at this point, I just can't. On paper, the Padres looks like a great baseball team, but they just keep losing games.
18. New York Yankees
Record: 68-69, Run Differential: -5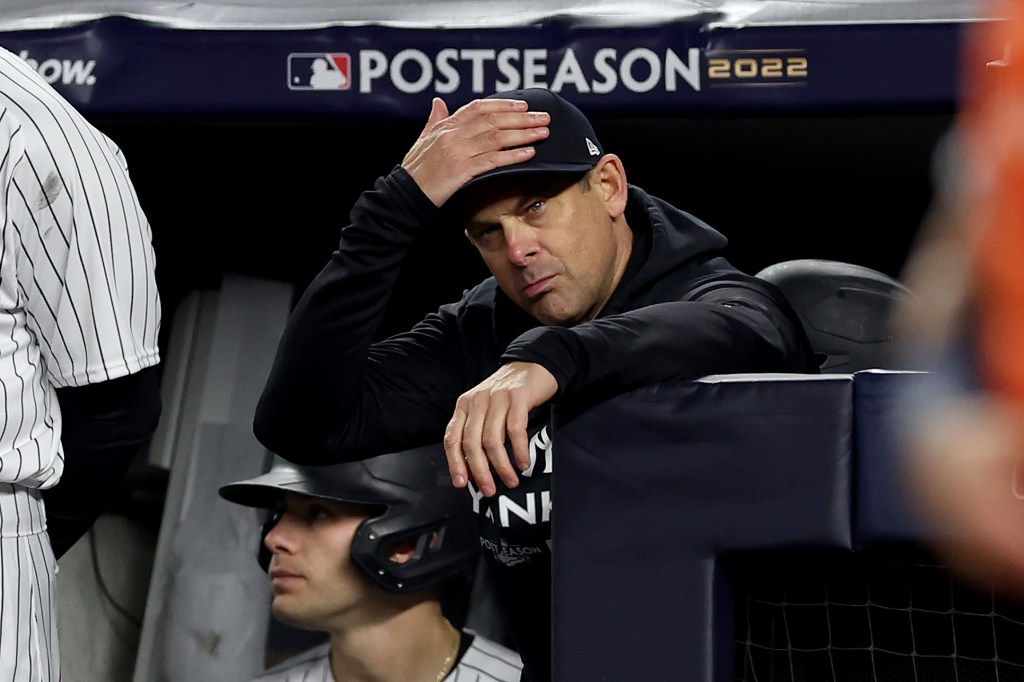 Oh, how the mighty have fallen. It's hard to believe the Yankees could finish in fifth place and below .500, yet by giving up Harrison Bader, the Bronx Bombers have made it quite clear they're giving up.
19. Cleveland Guardians
Record: 66-71, Run Differential: -11
Funnily enough, the Guardians have better playoff chances than several teams ranked ahead of them. Still, with a record below .500 and a negative run differential, there's no mistaking the Guardians for a truly good baseball team.
20. Miami Marlins
Record: 70-67, Run Differential: -44
Despite making some noteworthy acquisitions at the trade deadline, the Marlins played poorly in August. They're still in the Wild Card hunt, but this no longer looks like a serious contending ballclub.
21. New York Mets
Record: 63-74, Run Differential: -37
The Mets actually looked pretty good in July, but they fell flat again in August. Francisco Lindor is amazing and Pete Alonso keeps hitting tanks, but the bullpen has been an absolute mess.
22. St. Louis Cardinals
Record: 59-78, Run Differential: -77
How can a team with Nolan Arenado and Paul Goldschmidt be this bad? Turns out it takes more than offense to win baseball games.
23. Los Angeles Angels
Record: 64-73, Run Differential: -58
Of all the depressing Angels seasons during the Mike Trout/Shohei Ohtani era, this might be the worst yet. After a dreadful performance in August and a devastating injury to Ohtani, the Angels are just going through the motions in September. What a shame.
24. Washington Nationals
Record: 62-76, Run Differential: -118
No one will tell you the Nationals are good, but they've been surpassing expectations in the second half. They have a winning record since mid-June.
25. Detroit Tigers
Record: 63-74, Run Differential: -111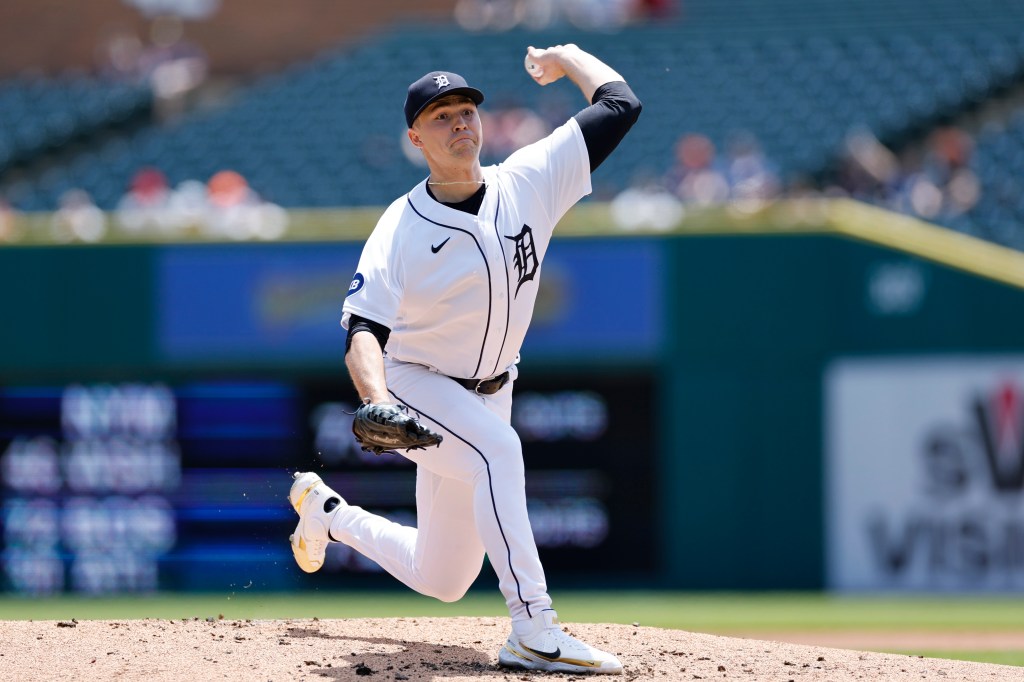 Are the Tigers finally on the up and up? Riley Greene and Kerry Carpenter are two great middle-of-the-order bats, and Spencer Torkelson is coming into his own, too. Meanwhile, Tarik Skubal looks like the real deal on the mound.
This team still has a ways to go, but at least things are looking up.
26. Pittsburgh Pirates
Record: 63-74, Run Differential: -84
The Pirates' hot start feels like a long, long time ago. Losing Oneil Cruz and JT Brubaker hurt, but in hindsight, it's clear this team just wasn't ready to compete.
27. Chicago White Sox
Record: 53-84, Run Differential: -147
The White Sox have been wildly disappointing in 2023, and they've only gotten worse since they traded a boatload of veterans at the deadline. Luis Robert Jr. is their only saving grace.
28. Colorado Rockies
Record: 50-86, Run Differential: -202
Nolan Jones has played well, but that's pretty much the only positive thing to say about the Rockies this season.
29. Oakland Athletics
Record: 42-95, Run Differential: -296
The A's are bad – and that's putting it kindly. They've been bad, they are bad, and they'll continue to be bad, with no end in sight.
At least Ryan Noda has been a pleasant surprise.
30. Kansas City Royals
Record: 42-96, Run Differential: -189
The Royals have lost more games than the Athletics while playing in an easier division. If it weren't for Bobby Witt Jr., this would be one of the worst teams in MLB history.
Standings and run differential via ESPN.