Analysis
The Atlanta Braves Just Keep Getting Stronger
The Braves are unrivaled atop the National League, and their powerful offense is looking mightier than ever.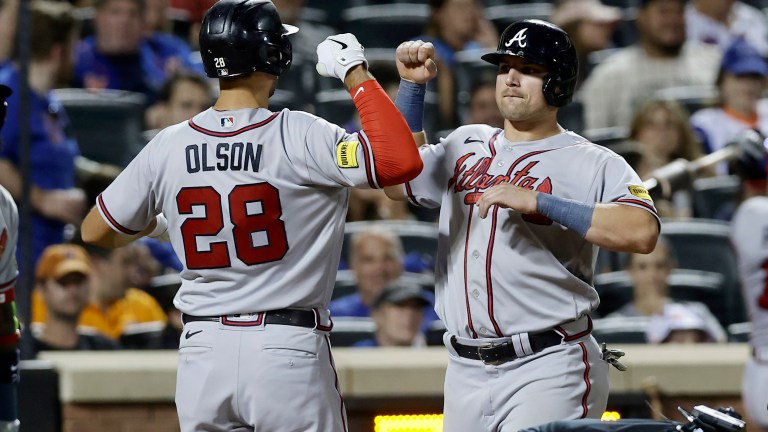 The Atlanta Braves are the best team in baseball.
As a lifelong Phillies fan, those nine words were painful to type, but there's no getting around it. The Braves are 78-42, putting them on track to win 105 games. No other team is on pace for more than 100.
The Braves have scored 702 runs, tops in the league. Their +208 run differential is the best in baseball, too – no other team is above 200. According to FanGraphs, Atlanta has 25.7% odds of winning the World Series. That's a one-in-four chance.
To put that another way, the Braves have a better chance to win the World Series than the average MLB hitter does to get a hit in any given at-bat. I mean, come on!
They started strong, winning six of their first seven and 14 of their first 18. And unlike other teams that burst out of the gate, they haven't slowed down for even a minute. They're 11-5 in August, and they've won eight of their last ten.
The Braves have the best record in baseball at home and on the road; against teams above .500 and teams below. They have the best wRC+ against right-handed and left-handed pitching; the highest OPS with the bases empty and with runners on. There's nothing this team can't do; no opponent they can't destroy.
Like I said, the Atlanta Braves are the best team in baseball.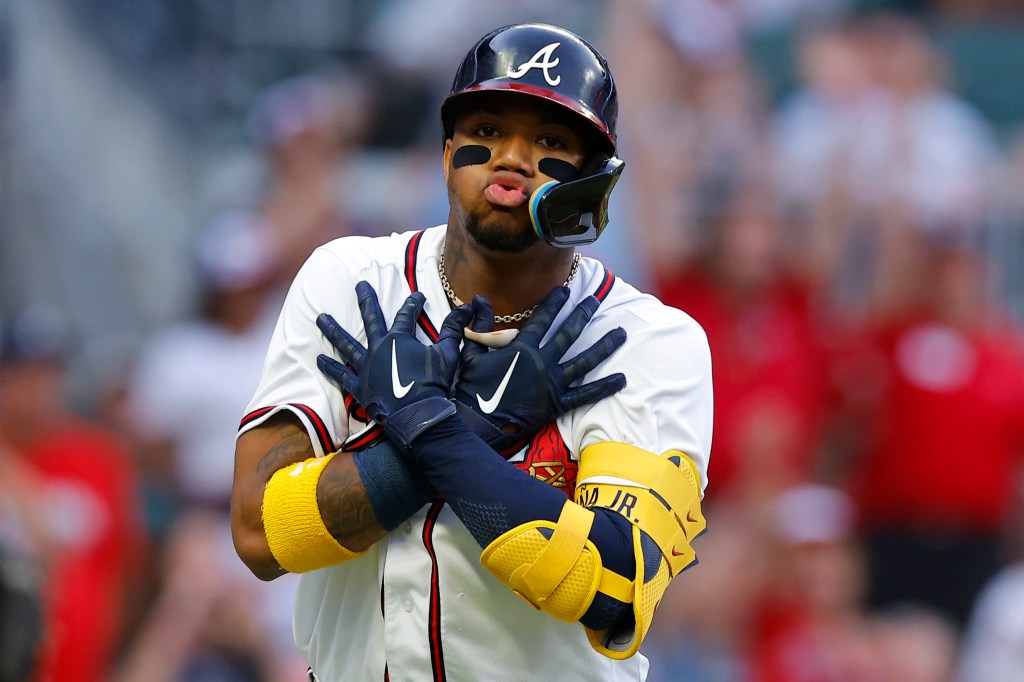 Atlanta's pitching staff has been decimated by injuries this season. Max Fried and Kyle Wright – both of whom earned Cy Young votes last season – have made a combined 13 starts. Fried finally came back in August after three months away, but there is still no timetable for Wright's return.
Furthermore, several of Atlanta's most important relievers have spent time on the injured list, including Raisel Iglesias, Collin McHugh, A.J. Minter, Lucas Luetge, Jesse Chavez, and Tyler Matzek. Yet even so, Braves pitchers rank sixth in the majors with a 3.82 ERA and fourth with 14.0 FanGraphs WAR.
Those numbers are great – and especially impressive given all the injuries – but still, it's crystal clear that it's Atlanta's offense powering the team to the highest of heights. The Braves rank first in the game in home runs, RBI, and all three triple-slash categories. Their 124 wRC+ means their offense has been 24% better than league average; the next-best NL team is the Dodgers at 116.
The Braves have been even better in the second half, as hard as it is to believe. They have a 136 wRC+, and their offense has combined for 9.6 fWAR, more than a full win higher than the second-ranked Cubs.
Ronald Acuña Jr., Matt Olson, and Austin Riley, arguably Atlanta's three best players, haven't missed a game all year. The same was true of Ozzie Albies until just this week when he landed on the injured list with a hamstring strain.
And not only have those guys been durable – they've been dominant. Acuña has been one of the best players in the game all year long. He leads the NL in every type of WAR, and his Baseball Savant page has more red than a map of the 1984 presidential election results.
Olson has emerged as a true MVP contender in his own right, especially over the past two months. He leads the majors in home runs and RBI, and over the past two months, no position player has accumulated more fWAR. With 43 homers in 120 games, he's on pace for 58; if he keeps up the torrid pace he's been on for his last 40 games, he'll reach 60.
Riley is having a down year at the plate, but a down year for Riley is still an excellent season. He's slashing .280/.339/.514 with 29 home runs and a 124 wRC+. He's also been on fire for the past months, putting up 13 home runs and a 195 wRC+ in 28 games.
Funnily enough, the only NL position player who has been more valuable (per fWAR) than Riley and Olson over the past month is a former Braves slugger himself: Freddie Freeman.
On top of his hot hitting, Riley's third-base defense has never looked better. Throughout his first four seasons, he amassed -17 OAA at the hot corner – this year, he's got +1.
Before his injury, Albies was in the midst of the best year of his career. With 28 home runs in 117 games, he was set to blow past his career high of 30 set in 2021. His 120 wRC+ is also a career-high.
And that's just the first four hitters in the lineup.
Sean Murphy, Atlanta's big offseason acquisition, was a legitimate MVP candidate during the first half. He went through a rough patch after the All-Star break, but he seems to be bouncing back to form. His 147 wRC+ is tops among catchers (min. 100 PA).
Meanwhile, reigning NL Rookie of the Year Michael Harris II has officially recovered from an early-season sophomore slump. He has a 151 wRC+ in his past 60 games, and he remains a threat on the basepaths and a strong outfield defender.
Other Braves bouncing back include Marcell Ozuna and Eddie Rosario. Ozuna has looked like an above-average hitter again, while Rosario has provided league-average production at the plate.
Then there's Orlando Arcia, a glove-first veteran shortstop who has transformed into a legitimate hitter. Across his first six big league seasons, he posted a 70 wRC+. Over the last two years with the Braves, that number has risen to 108.
Finally, you've got Travis d'Arnaud. How many other teams can boast a backup catcher with a 104 wRC+?
With Acuña, Albies, Riley, Olson, Murphy, Ozuna, Rosario, Arcia, Harris, and d'Arnaud, Atlanta's order is ten hitters deep. There isn't a single disappointment in this lineup. And it's not like they're getting lucky, either. The Braves have a .360 wOBA and a .363 xwOBA. Their BABIP is a perfectly sustainable .304.
In fact, according to various formulas that estimate how many games a team should have won based on their on-field performance, the Braves have actually been a little unlucky. Pythagorean winning percentage at Baseball Reference says the Braves should have won one more game. PythagenPat at FanGraphs thinks they should have two more. That would make them 80-40, putting them on pace for 108 wins.
It sounds ridiculous, but the Braves are just that good.
Like I said, and like I repeated, the Atlanta Braves are the best team in baseball. And somehow, some way, they only keep getting stronger.
Stats and rankings as of August 17.