Analysis
Bobby Witt Jr. Is Finally the Star the Royals Knew He Could Be
The Kansas City Royals shortstop is on fire these days, proving he has taken a big step forward in every aspect of his game.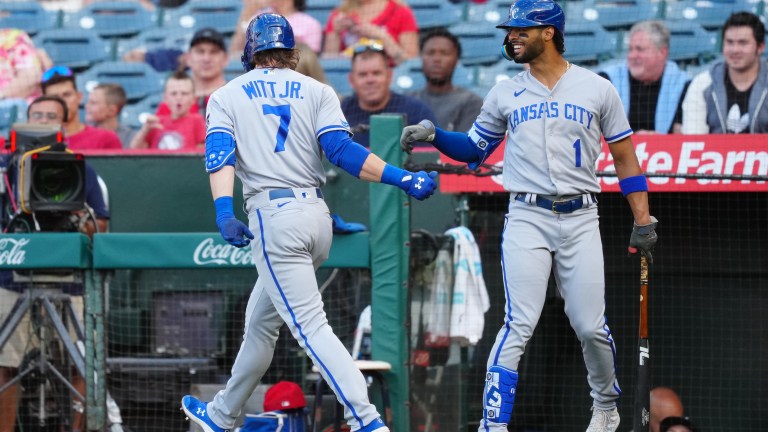 The 2023 season hasn't been too kind to AL shortstops. Former All-Stars Carlos Correa and Tim Anderson have looked lost at the plate. Javy Báez has somehow taken another step backward. Trevor Story hasn't played all year.
Meanwhile, Jeremy Peña is going through a sophomore slump. Anthony Volpe hasn't exactly taken the league by storm in his rookie campaign, and Zach Neto has had his own rookie season interrupted by multiple stints on the injured list.
Jorge Mateo slowed way down after a hot start. Amed Rosario and Enrique Hernández lost their starting shortstop jobs in the American League, and both were dealt to the Dodgers. Nick Allen, Aledmys Díaz, Kevin Smith, and Tyler Wade have combined for a .562 OPS at shortstop for the Oakland Athletics.
Corey Seager has been phenomenal, but various injuries have severely cut into his playing time. Now Bo Bichette is on the IL too, nursing patellar tendinitis in his right knee.
Even Wander Franco has dealt with his fair share of bad luck. He would be a serious contender for MVP if he didn't happen to play at the same time as one of the greatest athletes in history. Not to mention, he was nearly snubbed from the All-Star team this July. He's breaking out as a superstar, and it's gone completely under the radar.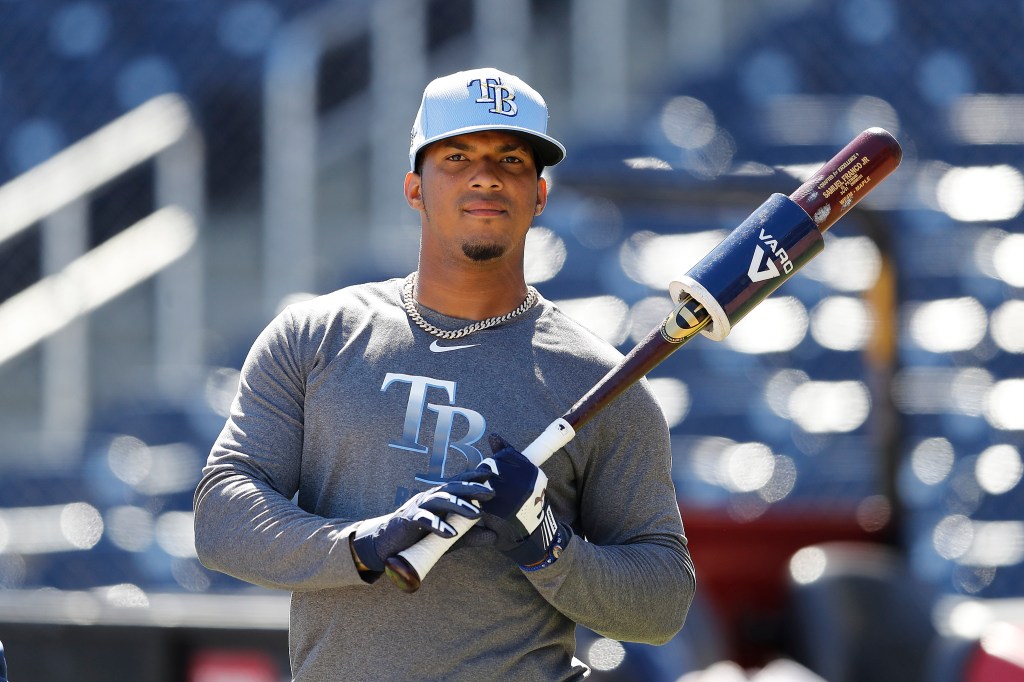 However, for at least one AL shortstop, the 2023 season is looking like a true success. After an up-and-down rookie year, Bobby Witt Jr. is cementing himself as a superstar in his second MLB campaign.
Witt went 2-for-5 last night, driving in two on his team-leading 20th home run of the season. He went 3-for-4 the day before, with two singles, a walk, and another homer.
He raised his batting average to .270 and his OPS to .788. Neither of those numbers sounds all that impressive on its own, but here's the key: Witt opened the season with a .227 average and .666 OPS in his first 50 games. He's been red-hot ever since.
On May 25, 2023, exactly 200 games into his big league journey, Witt had a .247/.287/.421 career slashline with a 93 wRC+.
From that day onward, he is hitting .308/.345/.549 with a 140 wRC+. He ranks third in the AL in fWAR, trailing only Shohei Ohtani and Corey Seager. Since July 1, no AL position player has more fWAR than Bobby Witt.
He might not be able to maintain such a high level of offense going forward, but there's no doubt his offensive outburst is the real deal. Witt has a .371 xwOBA, which ranks in the 90th percentile. He has raised his hard-hit and barrel rates while improving his plate discipline and cutting down on strikeouts. His .300 BABIP and 13% HR/FB are within a few ticks of the AL average.
Witt is a skilled hitter with tremendous raw power and enough plate discipline for his other skills to shine. That's a glowing report, and I haven't even touched on his glove yet.
Last year, Witt finished with -18 DRS, -6.5 UZR, -16.7 DRP, and -9 OAA at shortstop. It was rough.
Witt has always had the speed and athleticism to be a great defensive player, but shortstop is no walk in the park, and he only played 128 games at short in the minors before making his MLB debut. What's more, the Royals were asking him to shuffle back and forth between shortstop and third base last season. It was only natural that he suffered some growing pains at the big league level.
Still, few among us would have predicted he'd be one of the worst defensive shortstops in baseball.
With that in mind, it has been fantastic to see Witt's much-improved defense this season. He ranks second among AL shortstops with 12 OAA, while all the other metrics put him closer to league average. Regardless of which statistics you prefer, it's clear he's taken a huge step forward.
As if that weren't enough, Witt is also taking advantage of the new rules to wreak havoc on the basepaths. Last season, he swiped 30 bags in 150 games; this year, he's already stolen 32 in 109 contests.
He is already the first player in MLB history to steal 30 bases and hit 20 home runs in each of his first two seasons. With 51 games left to play, a 50-steal, 30-homer campaign is within his grasp.
Witt has been a star in the making since the Royals took him second overall in the 2019 draft. It's not an exaggeration to say their rebuild hinges on his success.
Following the 2021 minor league campaign – Witt's first and only full professional season before his MLB debut – Just Baseball's Aram Leighton had this to say about the young shortstop's star potential:
Not only are Witt's raw tools incredible, he is also lauded for his makeup, work ethic and passion for playing. The tools could be plus or better across the board when all is said and done, making Witt the rare, true five-tool player.

Aram Leighton on the outlook for Bobby Witt Jr.
That's high praise indeed, and a scouting report like that is a lot for any young player to live up to. Yet that is exactly the kind of player the Royals are counting on Witt to be.
And there's no doubt he's living up to the hype in 2023.
After a slow start to his career, Bobby Witt Jr. is finally becoming the superstar the Royals always knew he could be.