Analysis
The MVP Candidate That No One Is Talking About
Luis Robert Jr. is exceeding even the highest expectations this season, yet the young center fielder has been overlooked.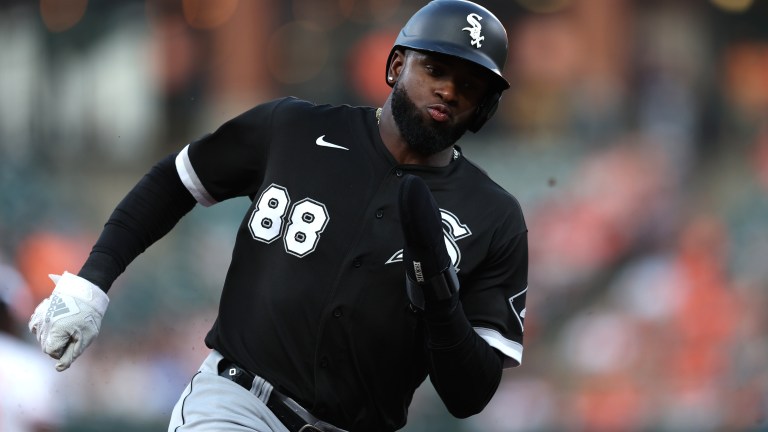 Stop me if you have heard this one before. The Chicago White Sox are having a very interesting, and another disappointing, season in 2023.
The worst part about it is that it is casting a shadow over the MVP-like season Luis Robert Jr. is having. The former top prospect has entered a new level this season with his excellent play.
Entering August 21, Robert Jr. was slashing .270/.325/.563 with 33 home runs, a 138 wRC+, and 4.9 fWAR. Say what you want about his injury-riddled past, but he is finally showing the rest of the baseball world the five-tool potential he has.
Heading into the All-Star break, Robert became one of just five White Sox players to have 20-plus home runs and 20-plus doubles in the first half, putting his name alongside the franchise greats Frank Thomas, Magglio Ordonez, Jermaine Dye, and José Abreu.
From the looks of it, Robert seemed to kick it into gear after manager Pedro Grifol benched him on April 29 for not hustling to first base on a ball in play.
If you were to mention Luis Robert Jr.'s name in the past, you'd attribute the phrase "what if" to his career so far. Yet in the midst of what should be an MVP season for the 26-year-old, he finds himself being overlooked in a lot of instances.
Granted, Shohei Ohtani still exists and is having an incredible season on his own, but it is still a shame that Robert's season is largely going unnoticed. You can blame some of it on his own team's doing as well.
With Robert exceeding even the highest expectations this season, it's worth noting that many of his metrics would be even higher surrounded by a stronger cast. Every time you watch Robert go deep, it feels like nobody is on base, and that's because he has just nine home runs that weren't solo shots.
Robert has been one of the most feared hitters in baseball, but the second-best OPS on the White Sox roster is over 100 points lower than his. With just 67 RBI despite 33 home runs, it's evident that Robert's numbers would be even higher with an average-performing lineup surrounding him.
While MVP is an award that focuses on an individual, team performance often shapes the landscape of the list. Shohei Ohtani will win the award despite the Angels' performance, but Robert is arguably the second-best candidate and may not finish as such due to the White Sox's disastrous season.
With the team heading into a semi-rebuild, it seems unlikely that Robert will get the attention he deserves in the next few seasons. He's one of the most electrifying players in baseball right now with his five-tool ability but may not have the spotlight on him anytime soon.
The White Sox always seem to find themselves on the wrong end of the media whenever they are mentioned. While Tony La Russa had a lot of blame put on him, even after his departure, the negative headlines continue to cast a dark cloud over the organization. The energy surrounding the team can misdirect from the impressive play of some, especially Robert.
Shohei Ohtani is clearly the MVP in the American League, but Robert deserves to be in the conversation regardless of his underperforming team. After frustrating injury-riddled seasons in the past two years, he's reached superstar status this year in Chicago.