News
2023 MLB Trade Deadline Tracker: News and Rumors
Shohei Ohtani, Blake Snell and Dylan Cease are just some of the names who could be dealt at the deadline. Follow here for all the latest news.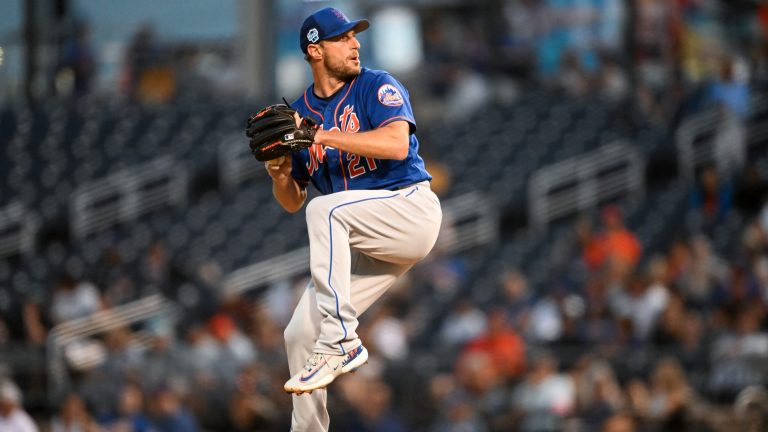 Update 7:00 p.m. August 1st
The ceremonial last trade of the deadline for our tracker here is a big one. The Padres have acquired Royals closer Scott Barlow to bolster their bullpen. No return has been reported just yet, but Barlow has team control through next season.
We will have a follow-up article on Barlow and everything the Padres did coming to the site tomorrow morning, as well as other follow-up articles to break down all of the craziness that took place over the past 48 hours. Thank you all for following along.
Update 6:30 p.m. August 1st
We have one pretty eye-popping trade that crossed the finish line at the buzzer of the deadline, as the Marlins made another swing to add a bat to their lineup, while subtracted an oft-injured one.
Marlins Add Josh Bell, Trade Garrett Cooper
The Miami Marlins have made a trade with the Cleveland Guardians to acquire Josh Bell. The switch-hitter has struggled this year, hitting .233/.318/.383, with 11 home runs and a 96 OPS+. Bell has a $16.5 million player option for next season he will likely excercise.
In return for Bell, the Guardians are receiving prospects Kahlil Watson and veteran infielder Jean Segura, who signed a two-year, $17 million deal with the Marlins this offseason, which includes a $2 million buyout on a $10 million club option for a third year.
Segura has hit just .219/.277/.279 this season, and will reportedly be released by the Guardians.
The sweetener is Watson, who was a first round pick by the Marlins back in 2021. The 20-year-old struggled mightily in High-A this year and was change of scenery guy himself, but clearly has some upside being such a recent top draft pick.
In a separate deal, the Marlins traded oft-injured slugger Garrett Cooper to the San Diego Padres for left-hander Ryan Weathers. Left-handed pitching prospect Sean Reynolds is also in the deal heading to San Diego.
Other trades that made it in at the last minute and have been reported post-deadline:
The Phillies traded left-hander pitching Bailey Falter to the Pirates for utility infielder Rodolfo Castro
The Los Angeles Angels acquired Dominic Leone from the Mets in exchange for infield prospect Jeremiah Jackson.
The Dodgers traded for Ryan Yarbrough from the Kansas City Royals.
The Boston Red Sox acquired infielder Luis Urias from the Milwaukee Brewers.
New York Yankees acquire RHP Spencer Howard for cash from the Rangers.
Update 6:04 p.m. August 1st
The trade deadline is officially over, but that doesn't mean a few more trades won't trickle in soon. One that won't come though is the Dylan Cease blockbuster we were all waiting for, as reporters have indicated that the White Sox will keep their ace.
Update 5:56 p.m. August 1st
The Baltimore Orioles have acquired starting pitcher Jack Flaherty from the St. Louis Cardinals. The Orioles received infield prospect Cesar Prieto in the deal.
The New York Yankees are acquiring right-handed reliever Keynan Middleton from the Chicago White Sox.
Update 5:50 p.m. August 1st
The Arizona Diamondbacks are sending 17-year-old prospect Jeremy Rodriguez back to the Mets in return for Tommy Pham.
Update 5:35 p.m. August 1st
Austin Hedges has been traded to the Texas Rangers from the Pittsburgh Pirates for international pool money.
Update 5:00 p.m. August 1st
A few more trades have trickled in, as we are just an hour away from the trade deadline.
Brewers and D-Backs Swap Relievers
After acquiring Paul Sewald, the Arizona Diamondbacks are making more changes to their bullpen. They have sent the Milwaukee Brewers left-handed reliever Andrew Chafin, in exchange for right-handed reliever Peter Strzelecki.
The Brewers get the better arm for this season with Chafin, who has pitched to a 4.19 ERA this year and has a long track record of being an effective reliever, both against lefties and pitching in leverage. Chafin has a club option for $7.25 million for next year.
Meanwhile the D-Backs get a reliever with control in Strzelecki, who has pitched to a 4.54 ERA this year. Strzelecki is under team control until 2029, which has to be a large part in why Arizona made this deal.
Marlins Add Jake Burger From the White Sox
The Miami Marlins have finally gotten the bat they have sought after all deadline season, trading one of their top prospects in Jake Eder in exchange for Jake Burger.
Similar to the Lopez/Arraez trade of this offseason, the Marlins are trading from their pitching depth to acquire a bat with control. Burger has just 154 games under his belt in the big leagues and has hit .230/.291/.500, with a 114 wRC+ across his young career.
At 27 years old, Burger is pretty much a finished product at this point, but a good one. He has 25 home runs this season and adds much-need pop to the Marlins lineup for years to come. Burger is still under team control through 2028 and isn't even arbitration eligible until 2026.
In return, the White Sox get a great pitching prospect in Eder. We have a full article on this trade with more information on Eder and how each side fared in the deal.
Update 3:30 p.m. August 1st
The deadline steam is picking up with one of the top rentals on the move following the blockbuster a bit earlier.
Phillies Strengthen Pitching with Michael Lorenzen
With the competition loading up, the Phillies are adding a versatile arm for their playoff push. We've got a full article on the way soon. Read our trade breakdown from Clay Snowden here.
Update 3:00 p.m. August 1st
THERE IT IS! Our first huge trade of the day has finally gone down this afternoon.
Astros Reunite with Verlander
Just nine months after winning the World Series with him, the Astros acquired Justin Verlander from the Mets after he signed with New York this past winter. They're sending their top prospect Drew Gilbert and more to the Mets in return with the Mets likely covering a portion of Verlander's contract over the next two years.
This is a crazy situation as Verlander spent less than a year with the Mets and they cashed in on him during an underwhelming season and got the Astros' best prospect and more to come in return. UPDATE: Ryan Clifford is the other prospect heading back to New York. Another one of the top prospects in the Astros system was poised to jump to number two in the Astros' system. Two high-end prospects will now head back to the Mets.
Verlander is still one of the best pitchers in the game and will instantly slot right back into his co-ace role from last year alongside Framber Valdez. The Astros upgraded in a big way but paid a heavy price for a player that was on their roster last season and could have remained there just this past winter.
Read our full trade breakdown from Clay Snowden.
Update 2:00 p.m. August 1st
Blue Jays Acquire Paul DeJong from the Cardinals
The Toronto Blue Jays could be without Bo Bichette for some time, as the shortstop left last night's game with knee discomfort. To replace him at shortstop, the Blue Jays have made a trade to acquire Paul DeJong from the St. Louis Cardinals.
DeJong is in the midst of a relative bounce-back season, which has seen him return to being a league average hitter while playing really good defensive at shortstop.
The 29-year-old is hitting .233/.297/.412, with 13 home runs and a 96 wRC+ across 81 games played. DeJong will fill in nicely this year, then has a $2 million buyout on a $12.5 million club option, which the Blue Jays will likely exercise in the offseason.
In exchange for DeJong, the Cardinals are receiving right-handed pitcher Matt Svanson in the deal. Svanson is a 24-year-old right-hander who has pitched to a 1.23 ERA across 29 1/3 innings pitched High-A this season.
Update 1:15 p.m. August 1st
The deadline hot stove is getting going today with the first few bigger moves starting to come and much more on the way.
Padres Add Veterans Rich Hill and Ji-Man Choi
A few weeks ago, it seemed the Padres could be a major seller but now they're adding supplementary pieces as they look to push for the playoffs. They acquired left-handed starter Rich Hill and first baseman Ji-Man Choi in exchange for Alfonso Rivas and prospects Jackson Wolf and Estuar Suarez.
The Padres needed another arm for their rotation depth and they got it via Hill. He has a 4.76 ERA this season with 104 strikeouts in 119 innings pitched with the Pirates. While he's past his peak, he's remained a dependable starter who can provide quality starts at the back of a rotation. Hill will slot into the Padres rotation given the recent injury issue for Michael Wacha.
Choi will become a regularly-used first baseman and DH for the Padres, who haven't had a stable option at DH most of the season. Choi has been hurt for much of the season but is a powerful bat when on the field. He's got 6 home runs this season in just 73 at-bats with the Pirates.
The primary piece of the return for the Pirates is Jackson Wolf, who has a 4.08 ERA with 105 strikeouts in 88.1 innings in Double-A this season. The Pirates will look at him as a potential back-end rotation piece for the future.
Update 12:30 p.m. August 1st
Deadline day has arrived but we've experienced a morning full of rumors and minimal action. It seems like the market for starting pitching is bound to take off soon but hasn't gotten there quite yet as many teams wait for someone to establish the market today.
A minor move occurred between the Rays and Cubs today as right-handers Adrian Sampson and Manny Rodriguez will head to Tampa Bay in exchange for right-hander Josh Roberson. Sampson or Rodriguez could serve as a depth bullpen piece for the Rays as they are dealing with various injuries.
The Royals acquired left-hander Tucker Davidson from the Angels this afternoon. Davidson was recently DFA'd by the Angels and will look to get his once-promising career back on track with a team that desperately needs pitching in Kansas City.
The Atlanta Braves Trade for Brad Hand
The Braves have added a veteran arm to their bullpen, swinging a trade with the Colorado Rockies for Brad Hand. The 33-year-old left-hander has pitched to a 4.54 ERA this year, but is seeing an uptick in strikeouts, with a K% over 25% for the first time since 2020.
Hand has been hit harder at Coors Field than he has on the road this year, but his 4.15 ERA on the road is not exactly dominant by any stretch. Still, Hand is tough on lefties and could thrive in more of a specialist role. Lefties have hit just .143/.276/.204 against Hand this year.
In exchange for trading the reliever, the Rockies receive minor leaguer Alec Barger. The 25-year-old is currently pitching to a 3.52 ERA in Double-A working out of the bullpen.
Update 7:00 p.m. July 31st
The moves are coming in hot now with less than 24 hours until the trade deadline. Multiple teams that were considered fringe buyers made moves that clearly established them in the buyer category. A few depth additions have come through tonight as well.
The Cubs Trade for Impact Bat in Jeimer Candelario
Just a week or two ago, we were talking about the Cubs looking to trade Marcus Stroman or Cody Bellinger in the coming days. The Cubs went on a huge hot streak lately and are now clearly going for the playoffs by acquiring one of the most highly sought-after bats in third baseman Jeimer Candelario. They acquired him from Washington in exchange for prospects DJ Herz and Kevin Made.
The veteran infielder has been around and the Nationals signed him to a one-year deal likely with the hope he could bring back a quality return at the deadline. They achieved this goal today with him in the middle of a career-best season and he'll now become a key cog of the Cubs' lineup for their playoff push.
Read our full article on this trade courtesy of Clay Snowden.
Giants Acquire AJ Pollock and Mark Mathias
Another team on the edge of contending has added some veteran reinforcement for their push down the stretch. The Giants brought in outfielder AJ Pollock and utility man Mark Mathias in exchange for a player to be named later. This is essentially a dump for the Mariners who will be getting Josh Rojas and Dominic Canzone for their roster from the Paul Sewald trade earlier today.
Meanwhile, the Giants will be without Mike Yastrzemski for an extended period of time and will likely utilize Pollock often in their outfield. The veteran outfielder has struggled greatly this season with a .173/.225/.323 slash line this season but has playoff experience and the Giants will look to get his bat going during the second half.
Mark Mathias has much less big-league experience but has put together a great Triple-A season and is a versatile piece for the bench.
The Reds have added a left-hander to their bullpen by acquiring Sam Moll from the A's in exchange for right-hander Joe Boyle. Moll has a 4.54 ERA in 45 appearances out of the Athletics' bullpen this season. He's not a high-leverage piece but is a depth add for the Reds down the stretch as they look to get back into the playoffs this season.
The Cubs have also made an addition to the bullpen as they traded for right-hander Jose Cuas from the Royals in exchange for outfielder Nelson Velazquez. Cuas has been a reliable member of the Royals bullpen and is still early in his career. He has a 4.54 ERA this season with 52 strikeouts across 41.2 innings pitched with the Royals. Velazquez has played sparingly in the past few years with the Cubs and will have a better shot at eventual playing time with the Royals.
Update 6:30 p.m. July 31st
Diamondbacks Trade for Mariners Closer Paul Sewald
The Arizona Diamondbacks have fortified the back end of their bullpen, trading for Seattle Mariners closer Paul Sewald. The package sent back to the Mariners should help Seattle this year, with infielder Josh Rojas and outfielder Dominic Canzone being included, along with prospect Ryan Bliss.
Sewald has been sensational in the Mariners bullpen over the last few years, and was in the midst of another strong season. He has a 2.93 ERA across 43 innings pitched and has notched his second-straight season with more than 20 saves. Still not a free agent until 2025, the Diamondbacks get to hold onto Sewald for this run, as well as next season.
Seattle was able to trade Sewald though, thanks to their great depth in their bullpen, namely having Andres Munoz ready to fill the closer role. By making the move, they get a plug-and-play infielder in Rojas, who can play third, second and even shortstop.
This has not been a great season for Rojas, as the 29-year-old is hitting .228/.292/.296, with a 61 wRC+. Still, he is not too far removed from being a .700 OPS guy in 2021 and 2022, who posted an fWAR of 4.1 across the two seasons.
Canzone is a left-handed bat that can also slot into the Mariners lineup right now. The 25-year-old outfielder hit .354/.431/.634, with 16 home runs in Triple-A this season. He played 15 games for the D-Backs and hit just .237/.293/.368, but there is upside for much more and of course full control over him moving forward.
Finally, Ryan Bliss is a 23-year-old infielder who played in the Future's Game this season. In 68 games in Double-A this season, Bliss hit .358/.414/.594, with a 162 wRC+. He was promoted up to Triple-A, where he has struggled in his first 13 games (47 wRC+), but Bliss could be a really nice piece for the future in Seattle.
Brewers Acquire Mark Canha for the Mets
The Milwaukee Brewers have added another bat to the mix, trading for Mets outfielder Mark Canha.
Canha is having a bit of a down-year compared to last season when he posted a 128 wRC+, but has still been solid, hitting .245/.343/.381, with a 107 wRC+. He has a good walk and strikeout rates, plays solid defense at all three outfield positions, and can even play first base. Between Carlos Santana and Canha, the Brewers have certainly added a few quality veteran bats to their lineup.
In exchange for Canha, the Mets are receiving pitching prospect Justin Jarvis.
The 23-year-old posted great numbers in Double-A this year, pitching to a 3.33 ERA with 91 strikeouts across 75 2/3 innings pitched. Jarvis was knocked around in his first three Triple-A starts, but he gives the Mets an arm they can slot into the upper levels of their farm system.
Update 4:00 p.m July 31st
Today had been a slow day with many more moves to come tomorrow, but a big one-for-one deal was just struck this afternoon.
Rays Add Civale to Rotation
Tampa Bay has fallen off a cliff as of late with many injuries and players regressing from earlier this season. They went out and got aggressive to add a dependable arm that could plug right into their rotation. They acquired Aaron Civale from Cleveland in exchange for one of their top prospects Kyle Manzardo. The Rays add a pitcher in the midst of his best career season while the Guardians get an elite and safe prospect in return who can help them sooner rather than later.
Read the full breakdown of this trade courtesy of our Clay Snowden.
Update 9:30 p.m. July 30th
The deadline steam is picking up and one of the biggest buyers is continuing to go all-in to keep their superstar in town. Meanwhile, the World Series favorite added a depth piece for the final stretch.
Angels Bring in Veterans CJ Cron and Randal Grichuk
The "Keep Shoehi in Town" campaign is continuing for the Angels as they've made another aggressive move to acquire two veteran bats from the Rockies. Cron is likely to become a nearly-everyday player at first base where the team has struggled to find stability all season while Grichuk will slot into a regular platoon role in the corner outfield spots.
The Rockies acquired two prospects right-handed Jake Madden and left-handed Mason Albright in the deal. Read a breakdown of the trade courtesy of our Clay Snowden here.
The Braves and Royals made a minor move this evening as middle infielder Nicky Lopez will be heading to the Braves in exchange for left-handed pitcher Taylor Hearn. While Hearn was just acquired by the Braves a few days ago, he is now traded for a second time this week and heads to back to Kansas City while the Braves add defensive wizard Nicky Lopez to their bench unit.
Update 4:45 p.m. July 30th
We have not updated the tracker in a few days, but a lot has happened in the baseball world over the weekend, with the trade deadline really starting to pick up.
Rangers Adding Plenty of Pitching at the Deadline
Similar to their offseason strategy, the Texas Rangers are buying pitching and a lot of it.
The first domino to fall for the Rangers at the deadline was their blockbuster acquisition of Max Scherzer, sending their No. 3 prospect, Luisangel Acuna, in the deal with the Mets. For a full breakdown of the trade, here's our article on the deal.
Now, after acquiring a new ace with Scherzer, they still needed depth to fill out their rotation, and did so in today's latest trade, by adding Jordan Montgomery in a deal with the Cardinals.
This marks the second season in a row that Montgomery has been traded at the deadline. The left-hander is set to hit free agency after the season and has pitched to a 3.42 ERA over 21 starts and 121 innings pitched. With Nathan Eovaldi hitting the IL today, Montgomery and Scherzer slot into the Rangers rotation as they look to hold off the Astros and Angels in the AL West.
Along with Montgomery, the Rangers acquired reliever Chris Stratton in the trade. Stratton has pitched to a 4.36 ERA this year, across 53 2/3 innings pitched.
In exchange for the two pitchers, the Cardinals are receiving infielder Thomas Saggese, right-handed pitcher Tekoah Roby, and left-handed pitcher John King. Our Aram Leighton has more on the prospect return.
Blue Jays Acquire Potential Closer in Jordan Hicks
The Toronto Blue Jays have landed a new weapon for the back of their bullpen, adding flamethrower Jordan Hicks from the St. Louis Cardinals. Pitching prospects Adam Kloffenstein and Sam Robberse are heading back to St. Louis in the trade. We have a full breakdown of the trade here.
July 28th Afternoon Update
Another pair of moves have come in on Friday afternoon as the White Sox are clearly committed to selling in every way they can by this deadline.
Astros Bring Back Kendall Graveman
The White Sox continue to wheel and deal ahead of the deal as they've now traded five pitchers in the last few days. Graveman heads back to Houston where he pitched down the sretch in 2021 while the White Sox acquire catcher Korey Lee from the Astros.
Graveman has been one of the better arms in the White Sox bullpen this season with a 3.48 ERA in 44.0 innings pitched for the White Sox. He's been the leader of their "closer by committee" role with Liam Hendriks sidelined most of the season. He's done a good job despite some wavering command at times this season.
He was one of the key relievers for Houston in 2021 after being dealt from Seattle midseason in the midst of a career year. With experience in many situations, Graveman will be a useful piece for the back end of the Astros' bullpen.
The White Sox acquired catcher Korey Lee in this deal. Many believed Lee would become a regular member of the Astros this season but it hasn't gone that way to this point. He regressed from his production last season and has been iffy behind the plate at times. However, for an organization that had minimal catching depth a few days ago, adding Edgar Quero and Lee in the same week is a step in the right direction.
The Dodgers Bring in Lance Lynn and Joe Kelly
Following the Giolito trade two nights ago, it was obvious that the White Sox were ready to begin a fire sale that resets their timeline. They continued to do so by sending veteran pitchers to the Dodgers in exchange for outfielder Trayce Thompson and pitching prospects Nick Nastrini and Jordan Leasure.
Lynn and Kelly are both in the last few seasons of their career and their production has dipped this season. Lynn has a 6.47 ERA across 119.2 innings but has 144 strikeouts and has generated strong whiff rates despite a down season. Kelly has been hurt for much of the season but has a 4.97 ERA in his 29.0 innings and has experience pitching for the Dodgers in the playoffs.
The Dodgers ultimately must believe they can get a little more production out of these two veterans for their playoff run. They have dealt with various injuries in the rotation and will need more depth to help cover innings. While Lynn has underperformed this season, his expected metrics are much better and he's a reliable source of innings still.
The White Sox gained a strong return here once again in their second big trade. While Trayce Thompson is more of a piece the Dodgers wanted to dump, Nick Nastrini is one of the better pitching prospects in the Dodgers' farm system. He has one of the best fastball and slider combinations in the minor leagues but has work to be done on his command still.
Nastrini has a 4.03 ERA as part of the elite Tusla Drillers Double-A rotation with 85 strikeouts across 73.2 innings pitched. Meanwhile, relief pitcher Jordan Leasure has been dominant out of the bullpen with the Drillers as well. He's got 56 strikeouts in just 35 innings pitched this year.
The White Sox made another move to retool their roster and added two quality minor-league pitchers in the process of doing so.
July 28th Update
Rumors are flying around the league with many high-profile names being floated. Furthermore, a team that has exceeded expectations this season made a move for one of the most established bullpen righties on the market.
David Robertson Traded Within Division to the Marlins
The Marlins have shown their cards as buyers as they acquired closer David Robertson in exchange for two young but promising prospects. Miami has come out of the All-Star Break struggling but they're still right in the middle of the Wild Card race at 55-48. With a bullpen that has surrendered leads frequently this season, Robertson instantly becomes a top option at the end of games for the team.
Heading back to New York are two teenage prospects Marco Vargas and Ronald Hernandez who have shown promise at the Florida Complex League this season. The Mets have clearly decided to sell and add two young pieces that they will work on developing for the future. Our Ryan Finklestein broke down what this trade means for the direction of the Mets in an article this morning.
With the Mets seemingly becoming full sellers at this point, rumors of Justin Verlander being available have started up today with the Texas Rangers supposedly the most likely team at this point to make a move for last year's AL Cy Young.
It seems like the Marlins aren't done yet after their trade for Robertson last night. They were interested in Carlos Santana prior to him being traded to the Brewers and they've now reportedly shifted their focus to Nationals' third baseman Jeimer Candelario as they look to add an impact corner infield bat.
July 27th Update
Over the last 24 hours, we have seen plenty of movement around the league, as the deadline trades have already begun to trickle in across the board. Before today's trade news, we have to break down the moves from late last night.
Lucas Giolito Traded to the Angels with Reynaldo Lopez
The Los Angeles Angels are all-in to win with Shohei Ohtani and he has already rewarded that decision with a complete game shutout in his first start since the news broke that he wasn't going anywhere. Lucas Giolito will take the ball next and start on Friday, making his first start with the Angels.
On Wednesday night, it was announced that the Angels had acquired Giolito and reliever Reynaldo Lopez in exchange for highly-touted catching prospect Edgar Quero and left-handed pitching prospect Ky Bush. Elijah Evans broke down the trade in a full article this morning.
Another trade from last night was one that sent reliever Mauricio Llovera from the San Francisco Giants to the Boston Red Sox in exchange for Marques Johnson.
Brewers Trade for Carlos Santana
The Milwaukee Brewers have added first baseman Carlos Santana from their division rival, making a trade with the Pittsburgh Pirates on Thursday.
The 37-year-old has been productive this season, hitting .235/.321/.412, with 12 home runs, 53 RBIs and a 99 wRC+. Santana does not strike out often with a 17.6% K rate and walks at a good clip as well (11.5% BB%). He will certainly lengthen the Brewers lineup and be an upgrade at a position where they have not seen much production this season.
In return, Pittsburgh is receiving 18-year-old infield prospect Jhonny Severino, who was one of the top international signings of the 2021-2022 class.
July 26th Update
We've seen the market start to get rolling today with a few smaller trades around the league. None of the big-name assets on the market have been moved, but some teams trying to contend this season made moves to get improve today.
Shohei Ohtani is Off the Trade Market
The Los Angeles Angels are reportedly not going to trade Shohei Ohtani after all, as reports indicate that they are looking to make one last push for the playoffs with him before he hits free agency.
The Dodgers Add Another Shortstop
The Dodgers are reportedly acquiring shortstop Amed Rosario from the Cleveland Guardians. While the Guardians are not necessarily a selling team, Rosario has struggled this season and they have a logjam of prospects in the middle infield. The Dodgers are still trying to solve the hole they have at shortstop and add their second player capable of playing there this week.
Rosario has posted a .265/.306/.369 slashline this season with just 3 home runs and a wRC+ of 86 across 94 games. The Dodgers are banking on some improvement as Rosario was around league-average with wRC+ of 99 and 103 respectively in the past two seasons with some useful elements of his skillset. The return heading back to the Guardians is still unknown.
The Marlins and Twins swapped right-handed relief pitchers today. Jorge Lopez was sent to Miami in exchange for Dylan Floro who is headed to Minnesota. Both pitchers have struggled to this point this season and will look to make adjustments with their new teams. Lopez put together an All-Star campaign in 2022 while Floro had a career 3.15 ERA coming into this season in years of pitching out of many bullpens.
The Mariners acquired relief pitcher Trent Thornton from the Blue Jays in exchange for infielder Mason McCoy. Thornton has been a depth option out of the bullpen in Toronto and will provide an extra arm for the Mariners' bullpen. Meanwhile, McCoy is a versatile minor league infielder who was once a top-30 prospect in the Orioles' system and has played well in Triple-A this year.
Original post:
With all due respect to Shintaro Fujinami, we have our first big trade ahead of the 2023 MLB Trade Deadline, which means we can begin our 2023 MLB Trade Deadline Tracker!
Each season, we create a thread at Just Baseball, where you can follow along with all of the trade news and rumors ahead of the MLB Trade Deadline. This article will updated with all your MLB news throughout the next week, until we hit the deadline next Tuesday, August 1st.
Without further ado, our first piece of trade news is a reunion. Bringing Kike Hernandez back to the team he spent the majority of his career with, the Los Angeles Dodgers.
The Dodgers Bring Back Kike Hernandez
The Los Angeles Dodgers have made the first major move of the deadline, swinging a deal to acquire Kike Hernandez from the Boston Red Sox. Hernandez is not having the best season, but does give the Dodgers a versatile player who they know very well, who has plenty of experience going on deep playoff runs with the team.
This year, Hernandez is hitting .222/.279/.320, with six home runs and a 60 wRC+. His numbers are a bit better when facing left-handed pitching, having hit .260/.314/.338 against southpaws this year, so he could be relegated to more of a platoon role with the Dodgers.
Hernandez has spent a majority of his time playing shortstop this year, but has also registered a fair bit of time at second base and in center field. The Dodgers will certainly take advantage of that defensive versatility and hope to get a resurgent offensive player. Hernandez will become a free agent after the season.
In exchange for a few months of his services, the Boston Red Sox will receive two pitching prospects from the Dodgers who could fill into their bullpen almost immediately.
Nick Robertson, 25, has made nine appearances for the Dodgers this year and has pitched to a 6.10 ERA across 10 1/3 innings pitched. He does have 13 strikeouts compared to just four walks. In Triple-A, Robertson has fared much better, pitching to a 2.54 ERA with a strikeout rate of 37.5%.
Justin Hagenman is also in the deal, giving the Red Sox another right-hander who has posted strong numbers in Triple-A. The 26-year-old has pitched to a 2.78 ERA across 55 innings pitched.