Analysis
Philadelphia Phillies Acquire Michael Lorenzen
The Phillies have finally made a trade, parting with fan-favorite prospect Hao-Yu Lee in exchange for Michael Lorenzen.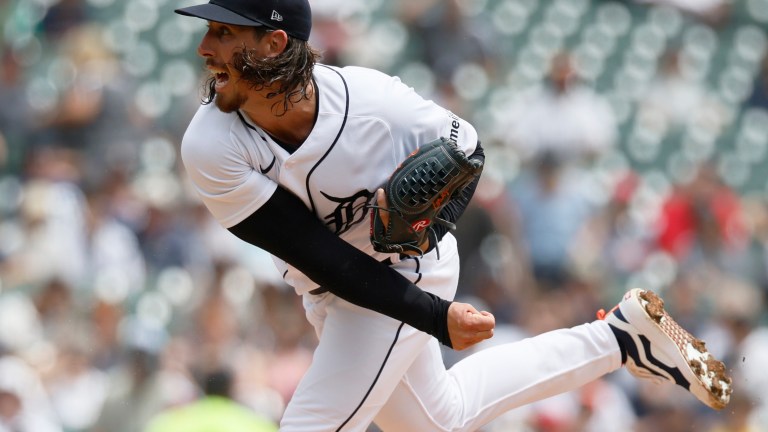 The Phillies have finally struck, adding Tigers starter Michael Lorenzen to their rotation.
Lorenzen, 31, has been one of the more underrated and reliable pitchers in the American League this season. Through 18 starts, he has a 3.58 ERA and 3.88 FIP. While he does not have big strikeout stuff, he uses five primary pitches to keep batters off balance and induce weak contact.
Even with Cristopher Sánchez pitching better, the Phillies needed to add some depth to their rotation. There's been some reporting that they could go to a six-man rotation, at least for the time being. Once the playoffs come around, Lorenzen is a natural fit to slide to the bullpen, where he has spent the majority of his career.
The Tigers did very well considering Lorenzen is just a rental. Hao-Yu Lee, 20, has hit at every level and has slashed .279/.367/.395 with five home runs and 14 stolen bases across rookie ball and Low-A this year.
Detroit has Jace Jung (2022 first-round second baseman) and Kevin McGonigle (2023 second-round pick) as middle infield prospects, but both are lefty bats. Adding Lee to the mix gives them more depth and a righty bat with a great feel for hitting.
This deal makes perfect sense for both teams. The Phillies had to give up a top-five prospect in their system for a rental, but that's the price you pay this year. Lorenzen is a safe, predictable arm; not sexy, but effective.
Meanwhile, Detroit adds to a thin middle infield system with a player that fits the Scott Harris profile: low strikeouts and a high walk rate.