Analysis
Los Angeles Angels Keep Adding, Trade for Cron and Grichuk
The Angels continue to add aggressively around Shohei Ohtani, trading for two more bats in C.J. Cron and Randal Grichuk from the Rockies.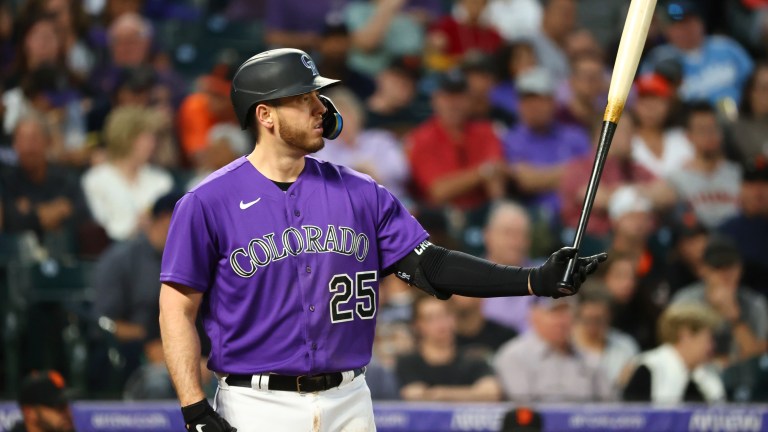 The Angels are not done yet. Late Sunday evening, the Angels made a deal to acquire outfielder Randal Grichuk and first baseman C.J. Cron.
After the news of Taylor Ward's injury, and Jo Adel still on the shelf, outfield became an obvious need. The Angels wasted no time adding one of the few outfielders on the market. Grichuk is currently having one of his best seasons slashing .312/367/.502 with eight home runs and a .190 ISO.
C.J. Cron has dealt with some injuries, and for the second-straight year, has not looked like the same player he was in 2021. No question he has some pop, but moving away from Coors is bad news for his next contract.
In return, the Rockies receive Jake Madden and Mason Albright. Madden, 21, has a 5.46 ERA and 5.72 FIP across 14 starts in his first professional season. Albright is a southpaw carrying a 3.62 ERA and 4.39 FIP across 14 starts in Low-A. Many view Madden as the more upside arm, with a 6'6″ frame, who can touch 98 mph with his fastball.
I like this deal for both teams. The Angels are all in, and could not afford to let an injury to Ward hold them back. Grichuk becomes a high-level bench player once Trout and Ward are back and will allow the Angels to use Adel in a trade if they choose to do so. Cron brings pop and will allow Mike Moustakas to play a lesser role.
For Colorado, they need as many pitching prospects as possible. Not only are they thin there, but with such a high fail rate in Coors for arms, the more darts the better. The Angels went all pitchers in the draft a couple years ago making these deal easier to stomach.
The Angels might not win the World Series but they will go down with a hell of a fight.