News
New York Mets Trade Max Scherzer to Texas Rangers
After an eerily quiet day on the trade market, the Texas Rangers broke the silence and landed their big fish: New York Mets ace Max Scherzer.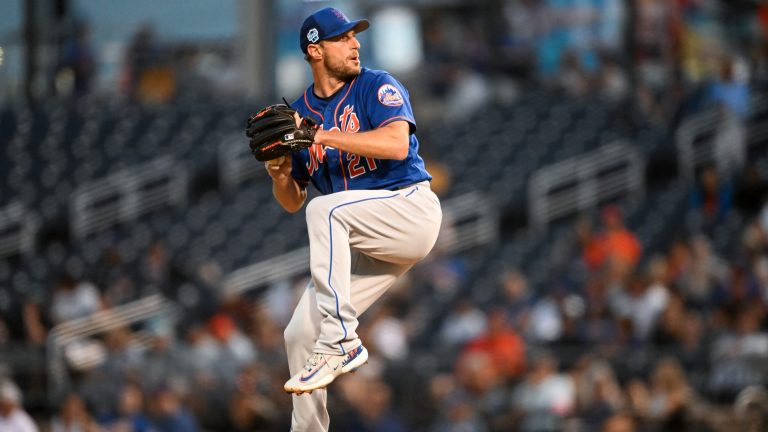 After an eerily silent day on the trade market, the Texas Rangers broke the silence Saturday night, landing their big fish. The splash move was acquiring three-time Cy Young winner Max Scherzer from the New York Mets in exchange for prospect Luisangel Acuña.
After an initial report from Jon Heyman announcing the teams had agreed upon a deal, there was a delay in finalizing the trade. Max Scherzer's contract allows him to opt out before the 2024 season, and Texas wanted to turn this option into a guarantee. Luckily for Rangers fans, Scherzer eventually exercised his option to push the deal forward.
Texas has once again shown that they are not playing around. Even after adding big-ticket free agents heading into 2022 and '23, many had their reservations about the Rangers. Well, now a first place Rangers team just added one of the most feared pitchers in recent memory.
After the Jacob deGrom injury, the Rangers rotation was still able to perform and get by, but they were missing their top dog. They had several veterans to rely on, but not that guy they could trust for a game seven. They have him now.
Scherzer gets a chance for another playoff run, and the Mets have another reminder of how quickly your hopes and dreams can disappear in this game. Not a rebuild, but a surrender.
New York is helping pay down the money on the deal in order to get a better return. Luisangel Acuña, Ronald's brother, will eventually become his brother's divisional rival. The 21-year-old middle infielder is putting up eye-catching numbers at Double-A, slashing .325/.377/.453 with seven home runs and 42 stolen bases. I guess it runs in the family.
Overall, I think this trade is great for both teams. Scherzer will help lead the Texas rotation and improve an already stacked roster. The Mets realized the right baseball move, swallowed some pride, and moved their big-ticket impending free agent. Don't go anywhere, they have another ace who could be moved next.