Analysis
2023 MLB Free Agent Tracker: Updates on Every Signing and Trade
Live updates on every major trade and free agent signing made during Major League Baseball's offseason ahead of the 2023 campaign.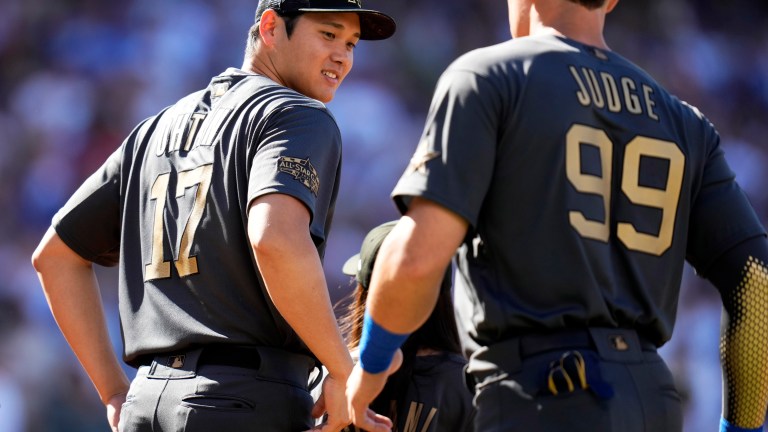 Update: December 29th
A few veterans found new homes recently and arguably the best bat available heads to a team in need of offense.
Jean Segura is heading to the Marlins on a two-year, $17 million deal. The veteran infielder was one of the few impact bats still available and the Marlins finally added a bat that they desperately needed. It's unclear whether he'll play more second or third with Miami, but his bat instantly becomes one of the more consistent options on their roster. He'll also add experience to a roster with little to none on the roster.
The Pirates inked veteran pitcher Rich Hill to a one-year deal worth $8 million. The 43-year-old is somehow still pitching and doing it at an effective level. He'll be a veteran leader for the young Pirates pitching staff and they may even be able to flip him if he produces a strong first half.
The Red Sox agreed to a one-year, $10 million deal with Corey Kluber. Boston lost starter Nate Eovaldi to the Rangers and swiftly replaced him with the veteran Kluber. He isn't nearly what he used to be but will certainly have a role with the Red Sox if he can stay healthy.
Update: December 27th
The Rangers have made yet another move!
Rangers Sign Eovaldi
The Rangers have agreed to a two-year, $34 million deal with Nathan Eovaldi that can escalate to up to $63 million over three years via bonuses and a player option.
Eovaldi was one of the top remaining options on the market and likely the best pitcher. While he didn't showcase his best ability in 2022, he's been a quality starter for the Red Sox for a few years. He now joins a rotation that already added Jacob deGrom and Andrew Heaney while retaining Martin Perez as well.
Eovaldi's bonuses are centered around his innings pitched due to the concern over his past injuries. However, this deal could even become a discount in comparison to other starters given deals this winter if he's able to remain healthy.
Update: 4:30 p.m. December 23rd
The trade market is officially active! The Blue Jays and Diamondbacks have struck a deal that will send outfielder Daulton Varsho to Toronto in exchange for outfielder Lourdes Gurriel and elite catching prospect Gabriel Moreno. For a breakdown of this trade, check out the full article here.
Update: December 23rd
The top options are gone, but many teams are adding veteran pieces this week. Meanwhile, one team is coping with a rough winter by adding two of the best players still available.
Giants Add Conforto and Rogers
The Giants are trying to add whenever they can after losing Carlos Correa at the buzzer to the New York Mets. They agreed to a two-year, $36 million deal with Conforto and a three-year, $33 million deal with reliever Taylor Rogers.
The Giants don't have a clear path to contention (they probably didn't even with Correa) but they're now looking to add helpful veterans in order to work towards being competitive.
Conforto was arguably the top option left on the market due to his very strong production from 2017-2020 but is a risky move as he missed all of last season with an injury. He'll have two years to regain his stroke now with the Giants as he should form a new corner outfielder duo with Mitch Haniger.
Rogers will now throw in the same bullpen as his brother Tyler for San Francisco moving forward. The veteran arm was moved to Milwaukee in the Josh Hader deal last year and pitched to a 4.76 combined ERA on the season. However, many advanced stats show he should be much more productive moving forward.
These two moves certainly don't move the needle for the Giants but both players figure to have primary roles for a Giants team that will need to figure out their plan soon.
Many Veterans Sign
The Cubs have signed both Tucker Barnhart and Drew Smyly. Barnhart's deal is for one year with an option for a second and Smyly's is for two years with a third-year option. The Cubs have been active in talks for almost every free agent this winter and got their big fish last week in Dansby Swanson. They've now shifted to adding depth at needed places throughout their roster.
The Reds have agreed to one-year deals with Wil Myers and Curt Casali. Both of these deals have options for 2024. They have also decided to DFA infielder Mike Moustakas in a corresponding move. Myers and Casali will look to provide veteran leadership and depth to a young Reds team. Meanwhile, it seems Cincinnati is ready to turn the infield over to the young guys without Moose.
The Mets and Omar Narvaez agreed on a one-year deal with an option for 2024. The Mets one weakness after their spending spree appears to be at catcher and they're trying to help address it here. Tomas Nido is still set to play a role as well as youngster Francisco Alvarez, but they hope Narvaez will help provide some further support behind the plate.
Update: 4:00 a.m. December 21st
What just happened?!?
The Mets Steal Carlos Correa
You probably weren't even awake for this…because this happened in the middle of the night. Correa reportedly had issues with his Giants physical and before any news even became official, it was reported that he agreed to a new deal with the New York Mets.
To read more about this crazy situation, check out the full article here.
Update: December 20th
Some smaller moves have come in following all of the top-end options having finalized deals by now.
Brandon Drury is heading to Los Angeles as he signed a two-year, $17 million deal with the Angels. The utility man will likely play various positions for the Angels and adds another above-average bat to a lineup that can always use those. He capitalizes on a career season with a huge payday after having an unclear future heading into 2022.
The Royals and Jordan Lyles agreed on a two-year, $17 million deal. The veteran arm will look to add some consistency to a rotation that desperately needs some next year.
The Padres added an arm and a bat over the last few days. Seth Lugo signed a two-year deal worth $15 million and is expected to make a return to a starting role with San Diego. They also inked Matt Carpenter to a one-year deal with an option for a second year that will guarantee him at least $12 million and possibly more. The Padres have continued to add more and more to a roster that appears ready to compete for a World Series.
The Boston Red Sox and infielder Justin Turner agreed on a two-year, $22 million deal. Turner is aging but his bat should still help an offense that needs to fill the hole left by Xander Bogaerts. Turner will likely play mostly first base and designated hitter even though he's played mostly third over his career with the Dodgers.
The Orioles reunite with Mychal Givens on a one-year, $3 million deal with an option for another season. The Orioles add depth to their bullpen with a familiar face who adds some experience to a largely young group of arms.
The Pirates have acquired OF/1B Connor Joe from the Rockies. The Pirates have been trying to add bats all winter and have brought in another possible contributor.
The Mets are continuing to load up as they brought back reliever Adam Ottovino on a two-year, $14.5 million deal. The veteran reliever was a key part of the Mets bullpen last year and he'll continue to be for another two seasons now.
Update: December 19th
Free agency has been very active ahead of the holidays, as players have been finding new homes around the league. After Justin Turner signed a two-year, $22 million deal with the Boston Red Sox yesterday, our original list of the top 50 free agents has now seen 40 players signed off the market.
With that, only these 10 names remain from the top of this year's free agent class:
| | | |
| --- | --- | --- |
| Rank in Top 50 | Remaining Free Agent | Position |
| No. 22 | Jean Segura | 2B/UTL |
| No. 23 | Michael Wacha | SP |
| No. 25 | Nathan Eovaldi | SP |
| No. 28 | Michael Conforto | OF |
| No. 31 | Trey Mancini | 1B/OF |
| No. 40 | Adam Ottavino | RP |
| No. 43 | Michael Fulmer | RP |
| No. 45 | Elvis Andrus | SS |
| No. 46 | Taylor Rogers | RP |
| No. 48 | Brandon Drury | 2B/3B |
Update: December 18th
A few teams have added some depth pieces, while the last remaining superstar is heading to a new place.
Cubs Sign Dansby Swanson
The Chicago Cubs and shortstop Dansby Swanson have agreed to a seven-year, $177 million. The last of the big four shortstops available this winter is heading to the North side of Chicago. All four of these stars have now officially left their previous teams and will be settling in with their new clubs. Swanson gets by far the shortest and least total money of the four but still earns a huge payday for his career prime.
The shortstop is coming off by far his best overall offensive season as he had his OPS since his 38-game rookie to go along with a very strong 115 wRC+ for Atlanta this year. He's a very strong defensive shortstop and will now form possibly the best defensive middle infield in the league with Nico Hoerner likely sliding to second base.
Swanson brings a much-needed powerful impact bat to the Cubs as he's hit over 50 home runs across the last two seasons in Atlanta and his overall approach has only improved. The Cubs wanted to make a big splash and they've finally got it done after missing out on the slightly higher-end shortstop options.
They seem ready to move toward contention and having Swanson at shortstop for seven years is a step in that direction.
One-year Deals for Veterans
The Dodgers have brought in designated hitter J.D. Martinez on a $10 million deal. The veteran slugger will slot into the regular DH role for Los Angeles in a lineup that needs some offense following the loss of Trea Turner. While he's slowed down a bit, Martinez is still a very solid bat that could benefit even more from a situation with more protection in the lineup.
The Pirates and catcher Austin Hedges agree on a $5 million deal. Hedges has consistently been one of the best defensive catchers in baseball and while he doesn't provide much with the bat, he should help the Pittsburgh pitching staff.
Veteran outfielder Michael Brantley is returning to the Houston Astros on a $12 million deal that can be worth up to $16 million. Brantley was hit hard with injuries and shoulder surgery ended his season last year, but he's been a very productive player when on the field for Houston. He will likely split left field and DH with Yordan Alvarez to keep them both fresh and healthy.
Update: 4:30 p.m. December 16th
The remaining outfielders on the market are starting to get scooped up following the signings of the big three shortstops and Aaron Judge.
White Sox Bring in Benintendi
The White Sox and outfielder Andrew Benintendi have agreed to a five-year, $75 million deal this afternoon. The White Sox have been alarmingly quiet this winter, but they've finally made a big move to fill a major hole.
Following the departure of Jose Abreu, the White Sox had a very clear and obvious need to add to their outfield as Andrew Vaughn and Eloy Jimenez will now be starting at first base and designated hitter respectively. Both of their corner spots appeared wide open but they've now locked down left field for the next half-decade.
Benintendi turned in an excellent first half with Kansas City in 2022 and was subsequently flipped to the New York Yankees prior to the trade deadline. Injuries held him back down the stretch, but he proved enough to garner strong interest in the open market.
The White Sox fill a huge void and dish out the most guaranteed money they've ever given to a free agent on the market.
The Twins Ink Gallo
The Minnesota Twins have agreed to a one-year, $11 million deal with the veteran slugger. Gallo accepts a prove-it deal with Minnesota following a career-worst year last year with the Yankees and then the Dodgers.
Gallo was once a highly-touted power hitter with Texas but his career has definitely taken a turn for the worst. The Twins have a need for offensive help all around and will take a chance on a bat that clearly still has power potential. Gallo will look to work back towards his Rangers self in Minnesota and potentially capitalize next year if he can bounce back.
Update: December 16th
There's been a flurry of small moves over the last few days and one of the top-end free agents found a new home in the Big Apple.
Carlos Rodón Joins the Yankees
The New York Yankees have agreed to a six-yearm $162 million deal with starter Carlos Rodón. The veteran left-hander was non-tendered just two years ago and now earns a massive contract with New York.
Rodón has proven himself to be one of the best lefty starters in the game the last two seasons after years of injury woes had dragged him down in the past. He was absolutely electric with the Giants during the 2022 season and was in line to be one of the most sought after arms in the league.
While the Yankees retained Aaron Judge, it was obvious after the playoffs that they needed more to compete with the Astros in the American League. This is a huge move for them as they add a serious rotation piece to complement Gerritt Cole and Nestor Cortes Jr. with some fairly inconsistent arms behind them.
Th Yankees are able to bring in an elite arm that should make their pitching staff much more complete moving froward.
Many Veterans Sign One-Year Deals
Noah Syndergaard and the Dodgers agree to a $13 million deal. The veteran pitcher was pretty over the 2022 season with the Angels and the Phillies. His arm isn't the same as a few years back with the Mets, but he should still provide the Dodgers with much-needed pitching depth.
The Orioles and second baseman Adam Frazier agreed to an $8 million deal for the 2023 season. He struggled for most of the season with the Mariners last year but has been a productive contact bat in the past. He'll likely play some second and outfielder in more of a utility role.
Trevor May has signed a deal with the Oakland Athletics for $7 million. The A's have actually increased their payroll from last season and May should slot into a high-leverage role if he can stay healthy.
The Cubs and relief pitcher Brad Boxberger have agreed to a $2.8 million deal. The veteran arm was very productive with the Brewers over the past few years and should be a big addition to Chicago's bullpen. They haven't reeled in the big signings they hoped for but have added a lot of depth to the roster.
Update: December 14th
Well, the big news from Tuesday came just before the clock struck midnight, as the San Francisco Giants finally landed a new face of the franchise. Prior to that, a few other minor signings were made around the league, as free agency continues to be active ahead of the holidays.
Carlos Correa Signs Record-Breaking Deal
Carlos Correa is now a San Francisco Giant, signing a 13-year deal that will pay him $350 million. The contract is the most money ever given to a shortstop, topping the $341 million deal Francisco Lindor signed a few years ago. For all the details on this signing, check out our latest article.
Other Signings Around MLB on Tuesday
While there was plenty of action around baseball on Tuesday, most of the deal were minor in nature, with the big exception being the Correa signing. Prior to that, Ross Stripling and Mike Zunino headlined the list of other free agents who found new homes.
Ross Stripling signed a two-year, $25 million deal with the San Francisco Giants. Stripling pitched to a 3.01 ERA across 134 1/3 innings pitched with the Blue Jays last season.
Mike Zunino landed his new deal, a one-year, $6 million pact, with the Cleveland Guardians, where he will look to bounce back after an injury-plagued season. Zunino was an All-Star in 2021, when he hit 33 home runs for the Tampa Bay Rays.
Other MLB deals included: Ryan Yarbrough (one-year, $3 million) with the Kansas City Royals and Pierce Johnson (one-year, $5 million) with the Colorado Rockies.
Update: December 13th
The Hot Stove is still burning post-Winter Meetings, with a blockbuster trade and a few more signings taking place to kick off the week on Monday.
Sean Murphy Dealt to the Braves in Three-Team Deal
During the Winter Meetings there was a report that the Braves had acquired Sean Murphy in a trade with the Oakland Athletics. While that report was not accurate then, it turned out to have a ring of truth, as the Braves end up landing Murphy, in a three-team trade.
The Braves are sending an All-Star out in this deal, trading catcher William Contreras to the Brewers. While Contreras has great promise, his All-Star appearance was as a designated hitter, meanwhile Murphy is a Gold Glover.
On the Just Baseball Show, Jack McMullen and Peter Appel gave a full breakdown of the trade.
Another Backstop Finds a New Home
One of the few starting catchers available in free agency has signed, as Christian Vazquez signed a three-year deal with the Minnesota Twins. The deal is worth $30 million.
The 32-year-old Vazquez has won two World Series in his career, first becoming a champion with the Red Sox in 2018, then again with the Astros this season. Vazquez spent eight seasons with the Boston Red Sox and posted an OPS of exactly .700. For a catcher who is strong defensively, Vazquez is a great find for the Twins to solidify a tough position to fill.
Former A's Rotation Mates Get New Deals
Chris Bassitt and Sean Manaea, spent years together in the Oakland Athletics rotation before being dealt a year before hitting free agency (the old Oakland Irish Goodbye) prior to last season.
Bassitt was traded out East to the Mets, Manaea stayed out the West with the San Diego Padres. Now free agents, Manaea and Bassitt have remained on respective coasts, but have each found some homes a bit north of where they played in 2022.
Coming off a strong season where he pitched to a 3.42 ERA across a career-high 181 2/3 innings pitched, Bassitt cashes in a one three-year, $63 million contract with the Toronto Blue Jays. Bassitt become the perfect No. 3 behind Alek Monoah and Kevin Gausman.
Meanwhile Manaea signed with the Giants on a two-year, $25 million deal, putting him in a good position to rebound after a bad season where he pitched to a 4.96 ERA.
Update 11:00 a.m. December 11th
New York Mets Land Kodai Senga
Late on Saturday night, the Mets landed the top international free agent on the market, signing starting pitcher Kodai Senga to a five-year, $75 million deal. The contract reportedly includes a no-trade clause and an opt-out that would allow him to become a free agent again after the 2025 season.
The 29-year-old Japanese star who has topped out over 100 mph, with his infamous "ghost fork" which is immediately set to become one of the best splitters in the game.
The Mets have completely remade their rotation this offseason, with Jacob deGrom, Taijuan Walker and Chris Bassitt all moving on through free agency, replaced by Justin Verlander, Jose Quintana and now Kodai Senga.
Update 2:00 p.m. December 10th
The market is fairly quiet right now, but one team hoping to contend has added a player at a position of clear need.
Blue Jays in Agreement with Kevin Kiermaier
The Blue Jays have agreed to an undisclosed contract with outfielder Kevin Kiermaier. The veteran center fielder has spent his entire ten-year career with Tampa Bay and will now head north to the in-division rival in Toronto.
The Blue Jays have been rather quiet so far this winter but are expected to try and contend in the competitive AL East this coming season. While the bat isn't anything special, Kiermaier will provide some defensive value in center for Toronto and allow George Springer to shift to a corner spot. You can find a full breakdown of the signing here.
Update 1:00 p.m. December 9th
The stove has slowed down since the flurry of big signings at the Winter Meetings earlier this week, but more of the available bullpen arms are being scooped up as we speak.
Phillies Ink Matt Strahm
The Phillies and veteran pitcher Matt Strahm have agreed to a two-year, $15 million deal. The Phillies became one of the clear free-agency winners when they signed Trea Turner and they've now shifted to bolstering their pitching as they added Taijuan Walker a few days ago and they now look to fill holes in a bullpen that lost numerous key contributors.
Strahm has had a shaky career up until this point as he began with the Royals, made his way to the Padres via trade, and ended up with Boston last season on a one-year deal to rebuild value.
He aimed to become a starter early on but was never able to find his groove there with San Diego. He showed much more promise out of the bullpen but ultimately missed the majority of the 2021 season with injury.
This past season he pitched to a 3.83 ERA over 44.2 innings with Boston and was one of their more consistent relief options, thus earning himself a nice payday with Philidelphia. He'll slot into a group of mid-relievers that will look to bridge the gap from the rotation to bullpen aces Jose Alverado and Seranthony Dominguez.
Nationals Sign Trevor Williams
The Nationals have agreed this morning to a two-year, $13 million deal with right-hander Trevor Williams. While the Nationals are clearly far from contention, they are in need of external help to make them at least competitive with three true juggernauts in their division.
Williams became more of a hybrid reliever/starter with the Mets over the past year and a half but has been a starter for the majority of his career. During his time with New York, he pitched to a 3.17 ERA over 12 starts and 28 relief appearances. This has earned him a solid contract with a team in need of arms.
He hasn't proven to be very consistent so far in his MLB career, but the Nationals will take anything they can get from him at this value. There's a possibility for him to become a full-time part of the Nationals rotation given all the issues they had in the rotation this year, but he may be best suited for the swingman role he held with the Mets.
Update 12:00 a.m. December 9th
Mets Bring Back Brandon Nimmo
The second-best free agent outfielder behind Aaron Judge found a home on Thursday night, or rather returned home. After drawing widespread interest around the league, Nimmo signed an eight-year, $162 million contract to remain with the New York Mets.
Losing Nimmo was going to be the biggest question the Mets would have had to answer this offseason and now they don't have to. With Nimmo back in place, the Mets can essentially roll out the same starting lineup from 2022, although top prospects Francisco Alvarez and Brett Baty seem primed to become key contributors.
Nimmo is coming off a career year, perfectly timed to hit the open market. The 29-year-old played in a career-high 151 games, hitting .274/.367/.433, with 102 runs scored and a 134 wRC+.
More importantly than his work with the bat, Nimmo turned himself into a great defensive center fielder over the last two seasons, posting 4 OAA in 2021 and then 6 OAA in 2022.
As the top center fielder on the market (unless we count RF Aaron Judge), Nimmo was always going to command top dollar. But now he gets to return to the team that drafted in the first round 11 years ago, signing a contract that will now take him through his age-38 season.
Mets Signed David Robertson, One-Year, $10 Million
Mets GM Billy Eppler might have snuck this one past you if you weren't paying attention. Nimmo's contract will get most of the press, but the Mets actually made two big signings on Thursday.
Along with landing their starting center fielder, the Mets got Edwin Diaz a set-up man, signing David Robertson on a one-year, $10 million deal. The 37-year-old proved he had a lot left in the tank last season, finally bouncing back from injury to pitch to a 2.40 ERA across 63 2/3 innings pitched.
Robertson brings the Mets bullpen some much-needed playoff experience, having pitched in 41 postseason games, including eight with the Phillies this season. Robertson fared well, allowing just one run in eight appearances.
Update 11:00 a.m. December 8th
The Winter Meetings finally came to a close yesterday, with plenty of moves made to cap what was a busy week of transactions around baseball. Here is everything you might have missed since our last update.
Padres Nab Xander Bogaerts on 11-Year Deal
Apparently, the going rate for an All-Star shortstop this offseason is 11 years, as both Trea Turner and Xander Bogaerts signed deals over the last few days that span for more than a decade.
Bogaerts ends up landing in San Diego, as the Padres finally made the splash they were looking for after previously missing out on both Turner and Aaron Judge. The longtime Red Sox was arguably the best offensive shortstop on the market and now joins a team that already has Manny Machado, Juan Soto, and Fernando Tatis Jr. making them one of the most star-studded teams in baseball.
The new deal will pay Bogaerts $280 million, coming in just shy of the $300 million that Turner signed with the Phillies for. Now Carlos Correa and Dansby Swanson remain as the final two shortstops of this elite free agent class. Read a full breakdown of this huge signing here.
Red Sox Sign Masataka Yoshida to Five-Year Deal
The Boston Red Sox just lost out on one of their franchise players, watching Bogaerts leave them for his 11-year deal in San Diego. Prior to that news though, Red Sox fans were celebrating a free agent signing of their own, with Japanese star Masataka Yoshida signing five-year, $90 million deal.
Yoshida's contract comes just above what Seiya Suzuki earned with the Cubs last offseason, when he inked a five-year, $85 million deal. This makes Yoshida's deal the most guaranteed money ever given to a position player coming from Nippon Professional Baseball to the majors.
The 29-year-old outfielder is not nearly as athletic as Suzuki, making him a far worse defender, but what he can do is rake. Yoshida hit .327/.421/.539 across seven seasons in the NPB, showcasing exceptional bat-to-ball skills that should translate in any league he plays.
Braves and Mets Each Trade for Bullpen Help
Both NL East rivals made a trade yesterday to acquire an arm to slot into their bullpen. For Atlanta, that meant sending prospects Justyn-Henry Malloy and Jake Higginbotham to the Detroit Tigers in exchange for Joe Jimenez.
Jimenez is coming off a career-year, where he pitched to a 3.49 ERA, with 77 strikeouts in 56 2/3 innings pitched. With an even FIP of 2.00, Jimenez looks like a great bet to continue to be a quality reliever this season, his final year before hitting free agency in 2024.
In other news, the Mets made a trade with the Tampa Bay Rays to acquire left-handed reliever Brooks Raley in exchange for prospect Keyshawn Askew.
Similar to Jimenez, Raley is coming off a career-year in which he pitched to a 2.68 ERA, with 61 strikeouts in 53 2/3 innings. The 34-year-old has a career that dates back to 2012, but just five big league seasons under his belt as he spent time playing in Korea.
Raley will make $4.5 million in 2023 and then the Mets now hold a $6.5 million club option on his contract for next season.
Athletics Sign Aledmys Diaz
The Oakland Athletics made a little splash of their own yesterday, signing infielder Aledmys Diaz to a two-year, $14.5 million deal.
A career .266/.320/.443 hitter, Diaz has spent the past four seasons as a utility infielder for the Houston Astros, winning his first World Series ring this year. Diaz peaked during his rookie season in 2016, when he was an All-Star for the Cardinals.
Since then, he has fallen short of being that type of an impact player, but has been a quality bench piece. Now he likely gets the chance at more everyday playing time again for an Oakland team that is trying to avoid a lengthy rebuild.
Update 12:00 p.m. December 7th
The last day of the Winter Meetings may turn out to be the most active, with widespread moves coming in before teams leaving San Diego.
Willson Contreras Nearing a Deal with St. Louis
The Cardinals may have found their Yadier Molina replacement, as they are reportedly nearing a deal with All-Star Willson Contreras.
Contreras might not be the same defensive presence as Molina, but he is very familiar with the NL Central division and would be a big boost offensively for St. Louis.
Check out our article on Contreras for the full contract details.
Red Sox Sign Kenley Jansen
The Boston Red Sox have a new closer, bringing over one of the best the game has seen over the past decade, Kenley Jansen.
Jansen is coming off a bit of down year with the Braves, yet he still saved 41 games and pitched to a 3.38 ERA. The 35-year-old doesn't have the same velo he once had, but still gets great movement on his pitches, making him incredibly hard to square up. Jansen's xERA of 2.34 shows there is very much still more left in the tank for Jansen, who struck out 32.7% of the batters he faced in 2022.
Mets Sign Jose Quintana to a Two-Year Deal
The New York Mets were in the market for a middle of the rotation, previously being connected to many of the pitchers who had signed yesterday (Heaney, Taillon, Walker). Now they land their guy, signing Jose Quintana to a two-year deal worth $26 million.
The left-hander comes to the Mets after pitching to a 2.93 ERA across 165 2/3 innings in 2022. After making his first 20 starts with the Pirates, Quintana was traded to the St. Louis Cardinals at deadline, where he made 12 starts down the stretch and pitched to a 2.01 ERA. The Cardinals gave Quintana the ball for Game 1 of their Wild Card Series against the Phillies.
The Mets are reportedly still interested in signing Kodai Senga, but with his market potentially moving slowly, GM Billy Eppler buys some insurance in case the Japanese star signs elsewhere.
Update 10:00 a.m. December 7th:
The biggest domino of MLB free agency dropped this morning, as Aaron Judge is coming back home to play for the Yankees on a record-breaking contract.
Aaron Judge Signs a $360 Million Deal with NYY
The New York Yankees have landed their homegrown superstar in free agency, signing Aaron Judge to a nine-year, $360 million contract that will pay him $40 million per season. For full details of this signing, check out our latest article on the move.
Cubs Bolster Rotation, Add Jameson Taillon
In the late hours of the night, the Chicago Cubs landed one of the best starting pitchers left on the market, signing former Yankee Jameson Taillon to a four-year deal.
Taillon receives $68 million on the contract, coming in slightly below the $72 million Taijuan Walker received from the Philadelphia Phillies a few hours prior. Also similar to Walker, Taillon is now a few years removed from Tommy John surgery and has proven he can be a durable big league starter.
Over the last two years, Taillon made 61 starts for the New York Yankees and pitched to a 4.08 ERA across 321 2/3 innings pitched. A former first round pick that went second overall back in 2010, Taillon still has the ceiling to be even better than he has been over the last two seasons, but his floor is a quality middle of the rotation starter.
Update 10:00 p.m. December 6th:
The Phillies keep on spending money, adding quality starting pitcher to the middle of their rotation.
Taijuan Walker Signs Four-year Deal with Philly
The Phillies made their big splash to solidify their lineup when they landed Trea Turner, and now they have solidified their rotation by signing Taijuan Walker.
Walker goes from their NL East rival New York Mets to Philadelphia on a contract that will guarantee him $18 million per season across the next four years.
The Phillies did not need to add a frontline starter, as they still have Zack Wheeler and Aaron Nola atop the rotation, with Ranger Suarez slated to be their No. 3. While that is a lot of money to give Walker, he has proven to be durable over the last two seasons and quality starting pitching is clearly at a premium this offseason.
Walker made 29 starts in 2022, pitching to a tidy 3.49 ERA across 157 1/3 innings pitched. The 30-year-old is now three seasons removed from Tommy John surgery and has thrown over 300 innings across the last two seasons with the Mets.
The one concern with Walker is that he has really faded over in the second half in each of the last two seasons. In 2021, he pitched to a 2.66 ERA in the first half and was named an All-Star. In the second half, he pitched to a 7.13 ERA. This past year, Walker pitched to a 2.55 ERA in the first half, then regressed to pitch to a 4.80 ERA in the second half.
If Walker can put it all together for a full year, there is some upside that he can ascend to be a quality No. 3 in a good rotation. But ultimately as a No. 4 for Philly, this is a good fit, despite the cost.
Update 8:30 p.m. December 6th:
Amid some serious hot stove intensity, the Giants have added a piece to their outfield even if it's not the one many expected tonight.
Giants Sign an Outfielder in Haniger
The Giants and outfielder Mitch Haniger have agreed to a three-year, $43.5 million deal with an opt-out possibility after 2024 for Haniger. Yes, the Giants have signed an outfielder and no this doesn't take them out of the Aaron Judge race.
While they still remain in a seemingly two-way race for Aaron Judge, the Giants have made a strong move in an offseason where they expect to make many.
Haniger has spent the large majority of his career in Seattle and became a very productive player for them when on the field. He started his MLB career strong in 2017 and 2018 as he hit .284 in his first two seasons with 42 home runs. He dealt with some injuries in 2017 but remained healthy and played in all but five games the following year.
In 2019, he struggled to the tune of a career-worst season and also had his year ended very early due to an unfortunate injury. He didn't play in 2020 due to the continued recovery process but returned to have a career year in 2021 with the Mariners. He cranked a career-high 39 home runs and proved to be a very powerful bat.
He once again missed a large portion of the season this past year which has clearly lowered his market as the injury bug keeps getting him throughout his career. In limited games this year he definitely wasn't his best self but showed the ability to still be a productive piece of a lineup.
The Giants are definitely not done but have added a bat that will start and produce when he's healthy.
Update 6:30 p.m. December 6th:
A couple of former Dodgers are on the move, as Andrew Heaney and Cody Bellinger have found deals that will take them to new clubs next season.
Andrew Heaney Signs Two-Year Deal with Texas
After signing Jacob deGrom to be their new ace on Friday, the Texas Rangers continue to bolster their starting rotation, landing Andrew Heaney on a two-year deal.
Heaney is coming off a season where he was very effective, albeit in a small sample size. The left-hander made 16 appearances for the Dodgers (14 starts) and pitched to a 3.10 ERA, while striking out 35.5% of the batters he faced.
He comes with a lot of injury risk, but Rangers were able to add another high-ceiling pitcher who could be a huge impact arm if healthy. The contract is for $25 million over two years, with incentives that could take the total value of the deal up to $37 million.
Cody Bellinger Lands with the Cubs
The Chicago Cubs have won out in the Cody Bellinger sweepstakes, landing one of the most high-profile non-tenders in MLB history.
Bellinger is not too far removed from his MVP campaign back in 2019, but he has put together a few dreadful years in a row offensively. Still a great defensive center fielder, Bellinger was widely coveted in free agency, with teams willing to take a one-year gamble on a 27-year-old who could hit 30 home runs with a return to form.
The price tag was a bit hefty at $17.5 million, but without other big contracts on the books, this deal is a no-brainer for the Cubs. If everything breaks right, Bellinger can either help them win this year or become a great trade chip at the deadline. If he continues to struggle offensively, he'll be off the books next year.
Update 5:00 p.m. December 6th:
The Winter Meetings have rapidly accelerated the hot stove the past few days. Following the huge signings of Justin Verlander and Trea Turner yesterday, we've got a bunch of minor signings to go over and one big move so far today to improve a contender.
Guardians Add Josh Bell
The Cleveland Guardians have made a big splash by agreeing to a two-year, $33 million deal with first baseman Josh Bell this evening. This deal also contains a possible opt-out after year one for Bell. This is a big add for a team that had a huge second half in 2022 and appears poised to do even more this year.
Cleveland is notorious for spending minimal money and building from within, but they clearly are ready to contend with this move. The Guardians had a clear need for another power bat in their lineup and first base appeared to be a spot they could add given that Josh Naylor can slot into the designated hitter role.
Bell was a productive player for Pittsburgh over the first five seasons of his MLB career. His power numbers varied by year, but he was consistently an above-average hitter. He failed to ever reach true star-level production but was still a valuable piece in the Pirates lineup. After he seemed to reach a career low in the shortened 2020 season, the Pirates flipped him to the Nationals. He was very solid for the Nationals in 2021 and was even better through the first half of this past year.
Bell was not only worse after being sent to the Padres alongside Juan Soto, he was downright awful. He hit only .192 with San Diego after hitting .301 during the first half of the year with Washington. Given this drop-off, he will now take a short-term but lucrative deal with the Guardians as he'll attempt to re-establish himself as the upper-tier first baseman he was with the Nationals.
Small Deals from the Winter Meetings
Jace Peterson and the Oakland Athletics have agreed to an undisclosed two-year deal. Peterson has provided the approximately league-average offense for Milwaukee over the past few seasons and his defensive versatility will undoubtedly earn him regular playing time with Oakland. However, don't be surprised if they look to cash in on him at the deadline if he's performing well given the status of their rebuild.
The Pirates and Vince Velazquez agreed to a one-year, $3.15 million deal. The right-hander was once a highly touted arm but has been hit hard the last few years. He struggled as the last starter in the White Sox rotation last year and was moved into a bullpen role later in the year. The Pirates could slot him into either the back of their rotation or a long relief role. They may look to make him the next veteran starter that can be flipped at the deadline for prospects.
The Orioles have agreed to a one-year minor league deal with outfielder Nomar Mazara. He'll earn $1.5 million if he makes the major league roster. He's struggled a lot since leaving Texas in 2019 but showed some flashes in his limited time with the Padres this past season.
The Pirates have signed Jarlín García to a one-year, $2.5 million deal with a club option for 2024 valued at $3.25 million. He pitched effectively to a 3.74 ERA this past year with the Giants and will be deployed as a primary bullpen option for Pittsburgh. The Pirates have zero left-handed pitchers currently on their 40-man roster so this addition makes perfect sense for them.
The Yankees have agreed to a two-year, $11.5 deal with relief pitcher Tommy Kahnle. The veteran arm will return to the Yankees for the third time now in his career as he was drafted there, departed, returned back via trade in 2017, and then left again after an injury-plagued 2020 season. He showed promise after returning from Tommy John Surgery with the Dodgers this past year over limited innings. The Yankees had a clear need for depth with many key relievers departing and they now welcome back the familiar Kahnle.
The Orioles and Kyle Gibson agreed on a one-year, $10 million deal last night. The veteran starter wasn't great last year with the Phillies, but his advanced metrics point to him being somewhat better moving forward. The Orioles have a clear need for pitching and he should slot into the back of their rotation for the upcoming season.
Update 7:30 p.m. December 5th:
The Phillies have added one of the top-20 free agents from this year's class on an eleven-year contract, Brian Cashman has received a new contract with the Yankees and Angels have remained active, adding a reliever. Here's the latest from the Winter Meetings.
Trea Turner Signs $300 Million Deal with the Phillies
The Phillies have added a new franchise cornerstone to pair with Bryce Harper, reuniting former teammates by signing Trea Turner to an 11-year deal.
For all of the details on Turner joining the Phillies, check out our latest article.
Brian Cashman Extended By the Yankees
Brian Cashman will still be running baseball operations for the Yankees when the sun burns out, as he has been in charge for decades now, taking over the team as the GM in 1998.
Today, the Yankees announced that they are extended their longtime exec, giving Cashman a four-year extension that keeps him signed through 2026.
Angels Sign Carlos Estevez to a Two-Year Deal
The Angels have been very active this offseason, trading for Hunter Renfroe and Gio Urshela to bolster their lineup, will signing Tyler Anderson to join their rotation. Now they have added another arm, this time fortifying their bullpen by landing former Rockies reliever Carlos Estevez.
Estevez pitched to a 3.47 ERA in 2022, striking out 54 batters in 57 innings pitched. He will receive $6.75 million per season over the next two years, for a total of $13.5 million.
Update 1:15 p.m. Monday, December 5th:
Mets Land Justin Verlander to Replace deGrom
The New York Mets wasted no time replacing their longtime ace for a new one, signing Justin Verlander to a two-year, $86 million deal with a vesting third-year option. We have all the details of the signing here.
Update 12:00 p.m. Sunday, December 4th:
The Winter Meetings are finally upon us, as the baseball world converges on San Diego for the event of the offseason. Trades will be made, money will be spent in free agency and the landscape of Major League Baseball will begin to take shape ahead of the 2023 season.
Before all of the craziness unfolds, here is what you have missed from the Hot Stove this weekend.
First Ace Signs, as Rangers Land DeGrom
The Texas Rangers were once again early players in free agency, locking up two-time Cy Young Jacob deGrom on Friday night. DeGrom inked a five-year, $185 million deal, with a vesting option for a sixth year. The contract pays him an average of $37 million a season from 2023-2027, with a club option for 2028.
The option on deGrom's contract is worth $20 million, with no buyout. That number will climb to $30 million though if deGrom pitches either 625 innings during the contract or finishes in the top five of Cy Young voting once. If he were to reach 725 innings pitched or finish in the top five three times, that option escalates $37 million.
It can also rise to $37 million if deGrom reaches 160 innings pitched in the final year of the deal in 2027, finishes in the top five in Cy Young voting and is deemed healthy heading into 2028.
The New York Mets reportedly offered deGrom a three-year deal, but were never given the opportunity to match this contract from the Rangers. They will now turn their attention to the other top-tier starters on the market in Carlos Rodon and Justin Verlander.
Bryan Reynolds Requests Trade
Bryan Reynolds has long been a name floated in trade rumors, as the Pirates are no closer to contention and the 27-year-old is one of the best center fielders in baseball. Now those rumors may finally turn into reality though, with Reynolds requesting a trade yesterday.
Across four seasons in Pittsburgh, Reynolds has hit .281/.361/.481, with a 126 wRC+. He was named an All-Star in 2021 and finished fourth in Rookie of the Year voting back in 2019.
Teams will be lining up for Reynolds services, as it really doesn't get much better than acquiring a switch-hitting 27-year-old, who is under team control for three more seasons. Despite the trade request, the asking price is sure to still by sky-high, as teams try to work out a deal with the Pirates at the Winter Meetings.
Update: 4:30 p.m. December 2nd:
Mariners Acquire Wong, Brewers Get Winker and Toro
The Mariners and Brewers have struck a deal that will send Kolten Wong and cash to Seattle in exchange for Jesse Winker and Abraham Toro. This is a major deal as the Mariners make their move to upgrade a position with no clear starter while the Brewers continue to confuse many this offseason.
Wong has produced steadily with Milwaukee over the last two seasons after spending the majority of his career with the Cardinals. He saw an uptick in power with Milwaukee as his 14 and 15 homers respectively over the last two years were the two highest marks of his career. Wong has been very good against right-handed pitching throughout his career and will fit in well with the rest of the Mariners lineup.
This likely takes Seattle out of the running for the four top shortstops as J.P Crawford will remain there with Wong set as the everyday second baseman.
Milwaukee brings back an outfielder and infielder from the Mariners' current roster in this deal. They just shipped off Hunter Renfroe last week and Winker will now seemingly slot into a fairly regular role in right field.
Winker had an excellent season with Cincinnati in 2021 but regressed in a major way this year in Seattle. He hit just .219 with 14 home runs following a year where he was good for a .305 average and 24 home runs. He also ranked as one of the worst defensive outfielders in the league with -10 Outs Above Average this year. The Brewers will hope he can get closer to his former self back in the NL Central.
Toro was moved in 2021 within the AL West from Houston to Seattle. He showed flashes down the stretch in 2021 but failed to find a role or steady production this past season. He hit just .185 while playing significant games at second base, third base, and designated hitter. It's unclear what Milwaukee will use him for as they have many potential second base options following Wong's departure.
This move is obvious for Seattle as they solidify a position of need and make the possibility of an external addition to the outfield clearer. Milwaukee is adjusting a lot of their roster this season and their outlook seems a bit unclear moving forward.
Red Sox Bolster the Bullpen with Martin
The Red Sox have agreed to a two-year, $17.5 million deal with relief pitcher Chris Martin. The thirty-six-year-old right-hander has been around for a while and has moved around regularly. He played in Japan for a few years before returning back to MLB and resurrecting his career. He settled in for three seasons with Atlanta from 2019-2021 where he played a big role in their playoff runs and championship.
He started the season last year with the Chicago Cubs on a small deal where he was solid but really turned it on following a midseason trade to the Dodgers. He pitched to an excellent 1.46 ERA with Los Angeles over his last 26 appearances of the season. He also threw two scoreless innings in the playoffs including a save in the Dodgers' only win of the postseason.
This hot streak over the second half of the year earned him a two-year deal worth almost $9 million annually. The Red Sox have an interesting offseason in front of them, but they get it going by bolstering the bullpen of a team that seems to consistently need pitching help.
The market for consistent relief arms seems to be rising by the day since Edwin Diaz broke the record for a relief pitcher at the beginning of the offseason. Martin's earned himself a big payday and will become a high-leverage option for Boston.
Orioles Add Depth with Cordero
The Orioles have agreed to a one-year, split contract with the Franchy Cordero. The first baseman/outfielder was once highly regarded but struggled mightily the last two seasons. He'll earn approximately $1.35 million if he's with the Orioles and $450k if he ends up in the minor leagues.
Cordero hit just .219 in 2022 after an even worse .189 the year prior. He hasn't been able to deliver on his potential, but the Orioles have decided to take a flier in the form of a split contract.
Whether or not he spends serious time with the big-league club will depend on what other moves the Orioles make and the way they handle their deep farm system.
Update: 10:00 p.m. December 1st:
Rays Ink Zach Eflin
The Rays agreed tonight to a three-year, $40 million deal with pitcher Zach Eflin. The right-hander has been with Philidelphia his whole major league career to this point and has been consistently solid over the years.
His career got off to a bit of a rocky start, but he's found stability since his first full season in 2018. Since 2019, he's been good for right around a 4 ERA every season with his steady location and ability to pitch to ground balls. While he's dealt with a variety of injuries, he's always been produced to the level of a mid to late-rotation arm.
This season he shifted into a relief role after returning from a mid-season injury where he remained for the Phillies' incredible playoff run. He actually excelled in this role, but Tampa is surely expecting him to slot into their rotation given the money he signed for today.
He should provide a quality veteran arm to a high-potential rotation featuring up-and-coming stars Shane McClanahan and Tyler Glasnow. While he shouldn't be expected to change the dynamic of this rotation, a back-end featuring him, Drew Rasmussen, and Jeffery Springs will certainly support the two aces adequately.
The only concern with Eflin is the injury concern, but the Rays have some solid depth with the ability to start behind the top five in the form of Yonny Chirinos, Luis Patiño, and others.
Tigers Bring Back Matt Boyd
The Tigers agreed to a one-year, $10 million deal earlier today with the veteran pitcher. Boyd spent the majority of his career with Detroit up until this past season and returns back to the place he's thrown the majority of his big-league innings.
The left-hander was solid for many years in Detroit, but saw his production dip in 2020 and dealt with arm issues for a portion of 2021 causing the Tigers to eventually non-tender him last winter. He signed with the Giants but never pitched for them as he worked his back from injury and they eventually sent him to Seattle at the trade deadline.
Boyd worked very effectively in limited innings with the Mariners and showed enough to get the Tigers to guarantee him eight figures for 2023. He pitched to a 1.35 ERA over just 13.1 innings.
He figures to slot into the rotation immediately and will look to help a pitching staff that couldn't seem to do anything right in 2022.
Update: 3:30 p.m. November 30th:
Winter meetings will begin this coming Sunday and more big signings will certainly trickle in soon. For now, we've got a few small moves.
Nationals Add Candelario and Garrett
The Nationals rounded out their 40-man roster with the addition of two possible impact bats. They will look to get value from these signings and improve an offense that struggled mightily last season.
They agreed to a one-year, $5 million deal with Jeimer Candelario yesterday. He was a very high-quality player for Detroit over the course of the 2020 and 2021 seasons but took a big step back this past year. He produced a 125 wRC+ to go along with 23 home runs over those two seasons, one of which was a brief one obviously.
However, he was one of many Tigers that failed to do anything in 2022 at the plate. He regressed to just an 81 wRC+ and saw his batting average fall from .278 all the way to a poor .217 this year.
However, he presents himself as a buy-low for the organization and could provide a lot more value than his contract.
They also agreed to a one-year, undisclosed deal with outfielder Stone Garrett. He spent the majority of the season in Triple-A within the Diamondbacks organization where he cranked 28 home runs and earned a shot at the Major League level.
He showed some serious pop, especially against left-handed pitching, but it wasn't enough to stick around in a crowded group of Arizona outfielders. However, the Nationals guaranteed him a spot on their 40-man and he'll have a chance to make the Major League roster.
Dodgers Add Shelby Miller
The Dodgers locked in a one-year, $1.5 million deal with the veteran pitcher. Miller wasn't even someone that seemed certain to get a big-league deal, but he's now been given a spot in the Dodgers bullpen to start the season.
The man most known for being the headliner in the trade that sent Dansby Swanson to the Braves, Miller has struggled to find his place in the league over the past few years. He was strong during his work in Triple-A though and will provide more veteran depth for Los Angeles.
The Dodgers had one of the best bullpens in the league but have spots to fill with a few arms departing and Blake Treinen seeming unlikely to pitch next season. They'll look to tap into Miller's experience and minor-league success as another mid-inning option.
Update: 2:45 p.m. November 28th:
We finally have another major signing to sink our teeth into as the Houston Astros have landed Jose Abreu on a three-year deal. For a full breakdown of the trade, follow this link.
Update: 11:00 p.m. November 27th:
The MLB Hot Stove has been quiet for the most part over the holiday weekend. Things should pick up as we head into December and approach Winter Meetings, but let's catch up on the few recent moves.
White Sox Take a Chance on Mike Clevinger
The White Sox inked starting pitcher Mike Clevinger today on a one-year, approximately $8 million deal. With limited money available and the need for more pitching, Chicago will hope that Clevinger can return to his elite form from prior to his Tommy John Surgery.
Clevinger was a borderline elite starter from 2017 through 2019 while pitching for the division rival Cleveland Guardians. He posted a 2.96 ERA with a very strong 28.3% strikeout rate over the course of those three seasons. He was part of massive trade that sent him to San Diego at the 2020 trade deadline but unfortunately, things didn't work out great in San Diego.
He missed the entire 2021 season while recovering from Tommy John Surgery but the Padres hoped he could become a key cog in their rotation this past season. This never became the case as another minor injury and overall poor performance put a damper on Clevinger's recovery.
His velocity and ability to miss bats seemed to get worse throughout the season and was never able to put it all together. However, it's worth noting that he hadn't thrown over 42 innings since 2019 and was able to throw over 100 this season even while struggling at times. He finished the year with a 4.33 ERA but has the ability to be much better.
The White Sox will look to tap into his ability and help him return to his former self. Given that the top four rotation spots are seemingly locked up by Dylan Cease, Lance Lynn, Lucas Giolitio, and Michael Kopech, the White Sox are simply looking for a quality back-end starter with the potential for more.
Pirates Sign Carlos Santana
The Pirates have now added three first base/designated hitters in the past week as they signed veteran Carlos Santana to a one-year, $6.7 million deal.
The thirty-six-year-old Santana has been known as an on-base machine his entire career and produced at a solid level last year with the Royals and the Mariners. While his .202 average doesn't look great, he hit 19 home runs and finished the year with a slightly above-average 102 wRC+ on the season.
This deal is somehow the largest given out by the Pirates since 2017 and the goal is likely a situation similar to the José Quintana deal given out last winter by Pittsburgh. He turned in a very solid year and the Pirates were able to flip him at the deadline to the Cardinals where he was even better down the stretch.
Regardless of the possibility of flipping him, Santana will be an upgrade over the awful production that Pittsburgh got from the position last year.
Update: 11:00 p.m. November 22nd:
The stove has been quiet the past few days, but a trade has occurred late in the evening as we head into the long weekend soon.
Brewers Send Renfroe to the Angels
The Angels have agreed to acquire outfielder Hunter Renfroe in exchange for three minor-league pitchers. This move adds to the already active winter for the Halos as they've now added three key players to their roster in the past few weeks.
Renfroe has been an extremely consistent offensive presence over the last two years with Boston in 2021 and Milwaukee in 2022. He's been good for an average between .255 and .260 with 29 and 31 home runs respectively these last two years. He's been consistently better against left-handed pitchers but has also held his own in general against right-handers as well.
Renfroe also provides solid value with his glove and has especially solid arm strength that has allowed him to be successful in right field. The Angels will have to figure out which one of him and Taylor Ward will shift left field, but either should be able to do so well.
Renfroe should see the majority of time in the third outfield spot alongside Mike Trout and Ward in Los Angeles. With the additions of Tyler Anderson, Gio Urshela, and now Renfroe, the Angels are clearly making an effort to build a better team around their two generational superstars.
The Brewers get back pitchers Janson Junk, Elvis Peguero, and Adam Seminaris from the Angels in the deal.
None of the three come as elite prospects but all have flashed upside at various points in their careers and will build the pitching depth of the organization.
Junk had a strong season in the minors in 2021 as well as a few quality appearances with the Angels but struggled for the most part in Triple-A this year. He has shown potential but hasn't been able to stick around with the Angels.
Peguero flashed very quality production to the tune of a 2.84 ERA in Triple-A this year but struggled a lot in his thirteen big-league games. He will likely start in Triple-A and provide depth if needed to the Brewers pitching core.
Seminaris is a young left-hander with only two years of minor-league pitching under his belt. He was excellent in High-A but couldn't continue that success at the two levels above the rest of the season. His 0.98 ERA at the High-A level was very promising but rose to a 4.7 or higher at both Double-A and Triple-A the rest of the year.
Update: 9:00 p.m. November 18th:
Non-Tenders Set to Hit the Market
Many notable players were ultimately non-tendered ahead of the 8:00 p.m. ET deadline and will not hit free agency this winter.
The standout is 2019 MVP Cody Bellinger who the Dodgers will potentially let go merely three seasons after his incredible MVP year. Bellinger's career has taken a serious turn for the worst over the last few years and his numbers over the last two years have been brutal.
The Dodgers will now turn to the market for outfield help and Bellinger will have many suitors hoping to help him rejuvenate his career with them.
Many other players with previous track records of success will also hit free agency with the hopes of getting their careers back on track in a new location.
This list includes names such as: RHP Alex Reyes (Cardinals), Rafael Ortega (Cubs), INF Edwin Rios (Dodgers), C Luis Torrens, OF Brian Anderson (Marlins), 1B Dominic Smith (Mets), RHP Erick Fedde (Nationals), Luke Voit (Nationals), RHP Ryan Yarbrough (Rays), OF Franchy Cordero (Red Sox), OF Aristides Aquino (Reds), OF Allan Cerda (Reds), 3B Jeimer Candelario (Tigers), INF Danny Mendick (White Sox)
There are many more to go along with these, but this adds more talent to the free agency crop as many of these players will have serious interest from new teams.
Many Avoid Arbitration
A number of arbitration-eligible players agreed to deals with their current teams to avoid arbitration and remain under contract.
The Yankees and Lou Trivino agree to a $4.1 million deal
The Rockies and Brent Suter agree to a $3 million deal
The Brewers and Adrian Houser agree to a $3.6 million deal
The Brewers and Matt Bush agree to a $1.85 million deal
The Tigers and Tyler Alexander agree to a $1.875 million deal
The Giants and Mike Yastrzemski agree to a $6.1 million deal
The Marlins and Dylan Floro agree to an undisclosed deal
The Cubs and Adrian Sampson agree to a $1.9 million deal
The Cubs and Rowan Wick agree to a $1.55 million deal
The Diamondbacks and Cole Sulser agree to an undisclosed deal
The Pirates and Miguel Andujar agree to a $1.5 million deal
All these players will not have to go through the arbitration process and are locked into their salary for next season.
Twins Add Versatile Kyle Farmer
The Twins aren't done dealing after they sent Gio Urshela to the Angels earlier today. They replaced him by adding Farmer who mostly played short for the Reds with a number of games at third as well.
Farmer turned in a .255/.315/.386 slash line this year to the degree of a slightly below average wRC+ at 90. The Twins are able to save some money and add some more versatility this year with the addition of Farmer.
The Reds get back a minor league arm in the form of Casey Legumina who struggled for much of the season as a starter in the Minnesota farm system. However, a shift to the bullpen showed promise as he went from a 5.23 ERA as a starter to a quality 3.57 out of the bullpen.
Update: 5:00 p.m. November 18th:
Angels Bolster the Infield by Acquiring Urshela
The Angels decided to add depth to a thin lineup by bringing in the versatile infielder from Minnesota as Urshela will now switch teams for the second offseason in a row.
Urshela was the primary third baseman for the Twins this past year and produced at a very solid level to the extent of a .285/.338/.429 slash line to go along with 13 home runs. He's always been a well-regarded defender and this remained the case in 2022. While he primarily played third, he figures to see some significant time in the middle infield as the Angels have Anthony Rendon when he's healthy.
The Angels lacked much of any offense behind the first three spots in the lineup last year and Urshela should provide a steady veteran bat to help ease the offensive burden on Mike Trout and Shohei Ohtani.
The Twins got back minor league right-hander Alejandro Hidalgo, who is more of a project than anything else. His 4.62 ERA last year was not special, but at only 19 years old the Twins will hope to develop him into a big-league arm.
Yankees Decide to Stick with Kiner-Falefa
While many thought and hoped the Yankees would be in the market for a top-end shortstop, they decided to re-up with Isiah Kiner-Falefa on a one-year, $6 million deal.
Kiner-Falefa produced a .261/.314/.327 slash line this past season with the Yankees and while many Yankees fans are not a fan of his, he was certainly not the major issue for most of the season.
With exciting shortstop prospects on the way, the Yankees decided to resign their current shortstop to fill innings next season. He may not be the everyday shortstop sooner than later, but his infield versatility and strong glove will be useful once again for New York.
Braves Extend Reliever Tyler Matzek
The Braves will bring back one of the bullpen arms as they agreed to a two-year, $3.1 million deal with the right-handed reliever. Matzek is set to miss the 2023 season while recovering from his October Tommy John Surgery but the Braves will look forward to his return in 2024. He will then have a club option on his deal for the 2025 season.
The Braves have the luxury of a deep enough bullpen that allowed them to bring back Matzek knowing that he won't be available at all this coming season.
Update: 11:30 a.m. November 18th:
Mariners and D-Backs Swap a Pair of Big Leaguers
Yesterday we saw the rare trade in which two teams make a 1-for-1 trade of big league players, as the Seattle Mariners sent outfielder Kyle Lewis to Arizona in exchange for catcher/outfielder Cooper Hummel.
Kyle Lewis is the more established of these two players, as he won the AL Rookie of the Year back in 2020. Lewis has struggled to find consistency at the big league level though, playing in 130 games across four different seasons. The numbers have been on a downwards trajectory too, as he just posted the worst OPS of his career at .529, albeit in a short sample size of 18 games played.
Lewis could benefit from moving to the hitter-friendly confines of Arizona, where the Diamondbacks will look to tap into his upside. After just acquiring Teoscar Hernandez, the Mariners had a glut of outfielders, so removing Lewis from the picture makes sense. In return they get an interesting young player to add some catching depth behind Cal Raleigh.
Cooper Hummel made his MLB debut in 2022 and did not find much success. He hit just .176/.274/.307 across his first 201 plate appearances at the big league level. In Triple-A though, Hummel hit .310/.423/.527, with 15 extra-base hits in 33 games.
The soon-to-be 28-year-old has played more outfield than catcher throughout his career, but nearly split playing time between the two positions with the Diamondbacks. As a catcher his bat would play up more, which could be what Seattle is thinking with this move.
Original Post:
The stove is burning hot right now, with top-tier free agents coming off the board and the first blockbuster trade of the offseason coming on Wednesday. Over the course of the offseason, this will be the place for you to go to stay up to date with everything that is going on with the hot stove.
First, let's get to the big trade.
The Seattle Mariners are acquiring All-Star and two-time Silver Slugger Teoscar Hernandez from the Toronto Blue Jays in exchange for a pair of pitchers.
Erik Swanson is the big name going back to Toronto in this deal, giving them a top-notch reliever who is under control for three more seasons. Swanson not only pitched to a 1.68 ERA last year, but he also struck out 11.7 batters per nine, with a WHIP under 1.00 (0.913).
Along with Swanson, the Blue Jays are getting a quality pitching prospect in Adam Macko, who was listed as the Mariners No. 8 overall prospect by MLB.com. Still, the headlining piece to this deal is Hernandez, who now joins Julio Rodriguez in the Mariners outfield.
One of the most prolific sluggers in the game, Hernandez trails only Aaron Judge, Kyle Schwarber, and Mookie Betts in home runs among outfielders since the start of the 2020 season. During that span, Hernandez has hit .283/.333/.519, with 73 home runs and a 132 wRC+. Unless extended, he will become a free agent after the season.
Free Agency Recap
So far in free agency, we have seen four of our top 20 free agents come off the board, while also seeing the top three relievers in our top 50 free agents all sign new deals. Here are the moves that have taken place so far:
Edwin Diaz was the first domino to fall in free agency, signing a five-year, $102 million deal to remain a member of the New York Mets.
Next, we saw more relievers come off the board, as Robert Suarez re-signed with the Padres on a five-year, $46 million deal and Rafael Montero sign a three-year, $34.5 million deal to stay with the reigning champion Houston Astros.
The Padres continued to invest in their bullpen as they also brought back versatile arm Nick Martinez on a three-year deal with options in the second and third years. He'll make $10 million next season and anywhere between $8 million and $16 million in the following two seasons.
The Dodgers are reportedly bringing back Clayton Kershaw on a one-year deal, which will be worth around $20 million.
Martin Perez and Joc Pederson were the only two free agents who accepted the $19.56 million qualifying offer, keeping them with the Rangers and Giants respectively.
Tyler Anderson was extended a qualifying offer as well, but instead of accepting, the left-hander rejected the offer and signed a three-year, $39 million deal with the Los Angeles Angels instead.
Last but not least, Anthony Rizzo returned to the New York Yankees on a two-year deal that guarantees him $40 million. Rizzo will earn $17 million a year over the next two seasons, then the Yankees hold a $17 million club option for the 2025 season. If they decline, Rizzo will receive a $6 million buyout.
That is all the action we have seen unfold up to this point. With Winter Meeting on the horizon, expect plenty more baseball news in the near future and check back here often to get updates on everything that is taking place.