Analysis
Padres Go All-In On Xander Bogaerts, Commit To 11-Year Deal
Once again, guaranteeing years has allowed a team to nab a superstar free agent as the Padres land Xander Bogaerts on a 11-year, $280 million deal.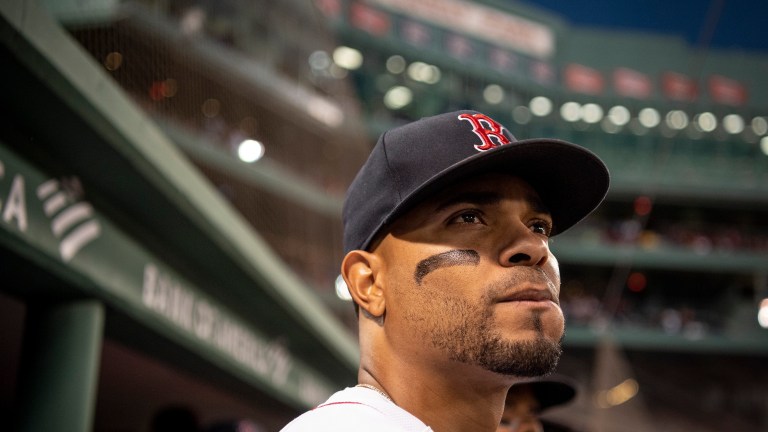 The San Diego Padres will not be denied when it comes to acquiring star talent.
When Manny Machado hit free agency, they signed him to a 10-year, $300 million deal. When Fernando Tatis Jr. became an early superstar, they wasted no time giving him a $340 million extension, then decided two stars wasn't enough and traded for Juan freaking Soto at the deadline.
Most teams would have been happy with high-priced talent on the Padres roster and just looked to build around the margins to compliment them. GM A.J. Preller operates under a different belief. He's all-in, all the time.
With the Winter Meetings in San Diego, Peller was able to drive straight over in a Brinks truck, looking to bring on another significant bat into their power-packed lineup. First he took a swing at Trea Turner, then he went after Aaron Judge.
Like any good hitter, all you need is one hit for every three times you step up to the plate and, lucky for Padres fans, Preller was able to finish this week 1-for-3.
The Winter Meetings were supposed to conclude after the Rule 5 Draft, but meetings remained between Preller and Xander Bogaerts' representatives, leading to a late night Passan bomb that set the baseball world into a frenzy and Red Sox fans into mourning.
Bogaerts has consistently been one of the best offensive shortstops in baseball and he is coming off his best season defensively. He now joins a Padres infield that already has Machado, Jake Cronenworth, defensive whiz Ha-Seong Kim and of course the lingering presence of Tatis Jr.
Considering the 11-year, $280 million commitment, Bogaerts is likely the shortstop moving forward, pushing Kim to either second base or a utility role, with Tatis likely to end up in the outfield upon his return. How all the pieces fit together is to be determined, but there is no doubting that the Padres now have one of the scariest lineup in all of baseball.
The Red Sox were reportedly in on Bogaerts until the end, but let things get too far down the road where the Padres were able to give him an offer he couldn't refuse.
The ability to sign a contract that allows you to play Major League Baseball for another 11 years is very rare to come by. Both the Padres and the Phillies have used years as their main leverage point in negotiations, allowing them to outbid bigger markets, while keeping their payroll down in regards to the AAV. The result is a few star-studded rosters, who just happened to meet in the NLCS this year.
Only time will tell how Bogaerts ages into his late-30s, but for now it really doesn't matter. The Padres look absolutely awesome going into next season, giving their fan base a great opportunity to watch their team make a push for their first World Series title.