Analysis
Mets Shock Baseball World, Sign Carlos Correa From the Giants
After the Giants balked at his medicals, the Mets swooped in to sign Carlos Correa to a 12-year, $315 million deal to play third base.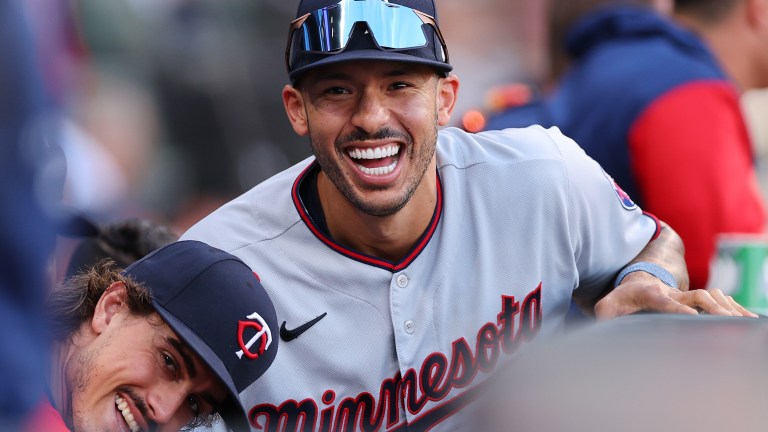 The San Francisco Giants have seen their top free agent target move on to New York twice now in one offseason.
First it was Aaron Judge, who decided to return to the only organization he knew by re-signing with the New York Yankees. The Giants pivoted, and ended up signing Carlos Correa to a 13-year, $350 million deal. Or so we thought.
On a day where the Giants were supposed to introduce Correa to their fans, an issue in his medicals led them to balk on the deal. Correa and agent Scott Boras responded quickly by spurning the Giants to take a 12-year, $315 million deal from Steve Cohen's Mets instead.
Correa now joins an infield that already has his good friend Francisco Lindor at shortstop, pushing the Platinum Glove winning shortstop to third base, batting champion Jeff McNeil and All-Star Pete Alonso. This group immediately looks to be the best infield in baseball.
As more details emerge we will be able to fully understand where the breakdown took place between Correa and the Giants, but the Mets clearly aren't concerned about his medicals when they are this all-in.
Correa takes a slight hair cut on salary both ways by taking this deal, but largely will make the same money he was about to with the Giants. It is one less year, which takes his total guaranteed money below that of Lindor ($341 million) and Corey Seager ($325 million) when it comes to the richest contracts given out to a shortstop (although Correa now plays third).
When it comes to average annual value, Correa goes from making $26.9 million a season to $26.25 million. Regardless, once this becomes official, Correa will be locked into a contract to play alongside Lindor for the next nine years, with three additional years beyond the final year of his friend's deal.
Correa is coming off a season where he played 136 games with the Minnesota Twins, hitting .291/.366/.467, with 22 home runs and a 140 wRC+.
With Brandon Nimmo, Lindor, Correa, Alonso, McNeil and Starling Marte, the Mets looked primed to have one of the best offenses in baseball in 2023.