Analysis
Philadelphia Phillies Sign Trea Turner to 11-Year, $300 Million Deal
The Phillies become the first team in MLB history to sign two $300 million contracts, pairing Trea Turner with former teammate Bryce Harper.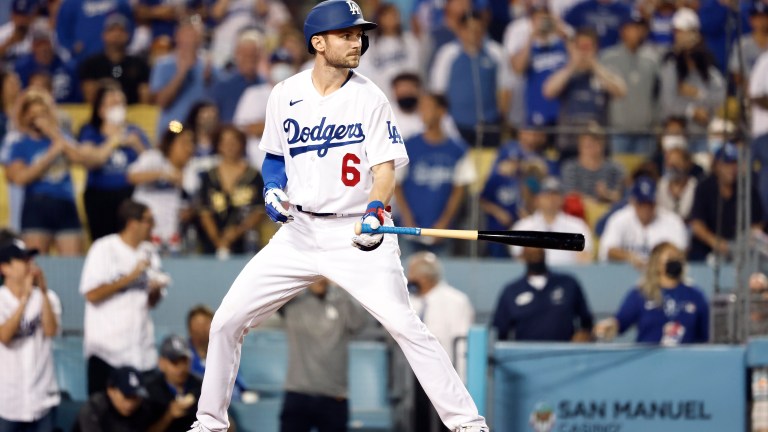 The reigning National League champions just got a lot better, as the Philadelphia Phillies made a big signing today, joining the San Diego Padres as one of the two teams that now have multiple $300 million contracts on the same roster.
Prior to the 2019 season, the Phillies signed Bryce Harper to a 13-year, $330 million. That contract proved to be worth it's weight in gold this season, with Harper leading the Phillies to the World Series.
Now fresh off their deep playoff run, the Phillies had money to spend and are going all in on a piece to put their roster over the top, signing Trea Turner to a contract that will pair him with his former teammate Harper through 2031.
The two-time All-Star won his first Silver Slugger playing shortstop for the Dodgers this season, but now moves back to the National League East with Philadelphia. Turner was seen as likely to return to the East Coast and does so on a contract that will pay him north of $27 million per season.
Since his full rookie season in 2016, Turner has hit .305/.356/.489, with a 125 wRC+. He has led the NL in hits twice, as well as leading the league in steals twice, with his 228 swiped bags being the most in MLB over the last seven seasons.
This year, Turner hit .298/.343/.466, with 21 home runs, 64 extra-base hits and a career-high 100 RBIs. With Turner in place, the Phillies solidify the premium shortstop position, while also being able to move their rookie shortstop Bryson Stott over to second base to fill the vacancy left by free agent Jean Segura. Now ahead of 2023, their lineup is looking pretty loaded.
Set to turn 30 years old next season, the last few years of Turner's 11-year contract may not look pretty, but that really doesn't matter now. The Phillies have a window to win right now and you can make the argument that they got the best possible player at their biggest position of need.
With Brandon Marsh in center field, Stott at second base and Turner now manning short, the Phillies have improved significantly with their defense up the middle. Now they still need to add some pitching depth, but they are in a great position to contend again next season.