Analysis
Aaron Judge Returns to the Yankees on Record-Breaking Contract
The New York Yankees made sure they didn't let their homegrown MVP walk, giving him the largest free agent contract in MLB history.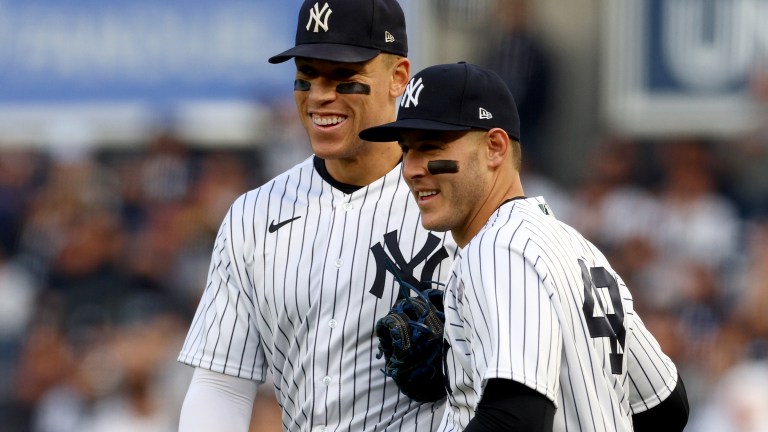 Good morning baseball fans. The long awaited decision from the top free agent on the market has been made, as AL MVP Aaron Judge has signed a new record-breaking contract.
Judge will be heading back to the Bronx on a nine-year, $360 million contract, which not only breaks Bryce Harper's record for the biggest free agent deal in MLB history, but also pays him a record $40 million a season for a position player.
Prior to last season, Judge was reportedly offered a seven-year, $213.5 million extension, which would have paid him just over $30 million a season. He bet on himself in a contract year and went on to post one of the best we have ever seen. Now he's rewarded with a deal that pays him nearly $150 million more than the extension he turned down.
Judge smashed an AL and Yankees franchise record 62 home runs, while playing a great defensive center field. He was worth over 11 wins and cruised to the MVP. Judge led all of baseball in the following offensive categories in 2022: runs scored, home runs, RBIs, walks, total bases, on-base percentage, slugging percentage, OPS, OPS+ and wRC+.
There is no question that Judge currently stands as the best player in baseball after that season, making him irreplaceable for the Yankees. They said they would not be outbid on their homegrown superstar and clearly they weren't as they land him on this record-breaking deal.