Rankings
MLB Power Rankings 2023: 20 Games In, the Rays Are on Top
A lot has changed since Opening Day, so it's time for an update to Just Baseball's 2023 MLB Power Rankings.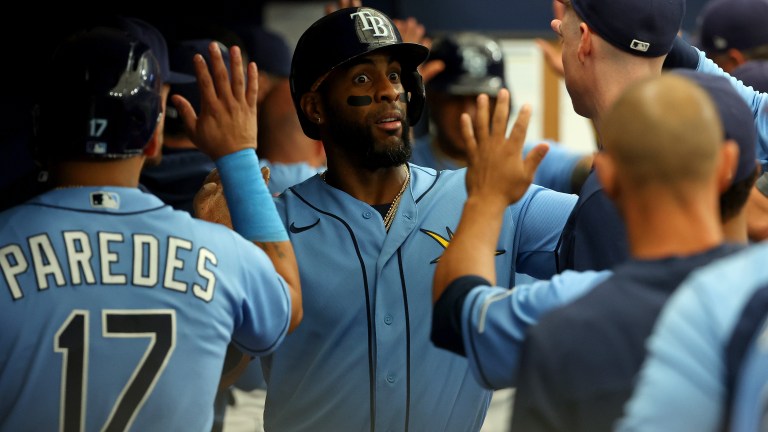 I could go on and on, but I think you get the point. It's still early in the season, but a lot has changed since Opening Day. Thus, it's the perfect time for our first in-season update to the power rankings. Which teams have risen, which have fallen, and which are just treading water? It's time to find out.
All stats through games on Thursday, April 20.
1. Tampa Bay Rays (+7)
Record: 16-3, Run Differential: +83, First Place in the AL East
The Rays have shot to the top of the power rankings after opening the season with an incredible 13-game win streak. They've been excellent on both sides of the ball, with the most runs scored and the fewest runs allowed in the league.
2. Atlanta Braves (+1)
Record: 14-5, Run Differential: +32, First Place in the NL East
The Braves have already given themselves a sizeable lead in the NL East after winning eight of their last nine. Ronald Acuña Jr. is a superstar again, and his new teammate Sean Murphy has been everything the Braves hoped for. Moreover, Atlanta has been this good despite injuries to key contributors Max Fried, Michael Harris II, and Kyle Wright.
3. New York Mets (+2)
Record: 13-7, Run Differential:+16
The Mets won't rock your socks with their run differential, but they're tied for the third best record in the National League. Simply put, this is an outstanding baseball team. The arrival of top prospect Brett Baty is exciting, and the squad will be even better once Justin Verlander returns.
4. New York Yankees
Record: 12-7, Run Differential: +29
The Yankees should be pleased with their 12-7 record considering the injuries they've faced. Carlos Rodón has suffered a setback, but he'll pitch for New York eventually. Harrison Bader will be back soon, and Luis Severino has begun to throw live batting practice. When those guys return to join Aaron Judge and Gerrit Cole, the Yankees will be in great shape.
5. Houston Astros (-3)
Record: 9-10, Run Differential: +18
I don't really care that they're below .500 – this is the Astros. Alex Bregman will pick it up at the plate in due time, and the lineup has Jose Altuve's return to look forward to. Hunter Brown has been fantastic so far, and Lance McCullers Jr. will be back soon to give the rotation a boost.
6. Milwaukee Brewers (+8)
Record: 14-5, Run Differential: +35, First Place in the NL Central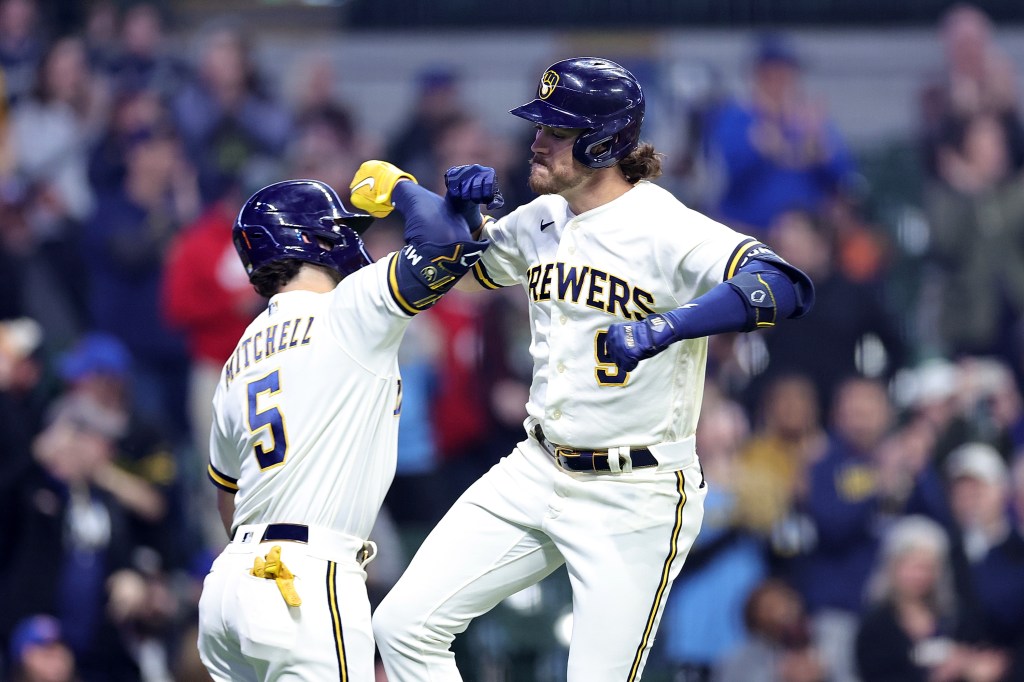 The Brewers have been hot, hot, hot, and they'd be ranked even higher if it weren't for the injuries to Brandon Woodruff and Corbin Burnes. This team is incredibly top-heavy, and the Brewers need their co-aces to lead them to victory. If the pectoral strain Burnes suffered is more serious than Milwaukee is letting on, things could go south quickly. Wade Miley isn't going to keep up a 1.50 ERA forever.
7. Minnesota Twins (+5)
Record: 11-8 , Run Differential: +17, First Place in the AL Central
The Twins are the only team in the AL Central with a positive run differential, and their rotation looks better than anyone expected. If Byron Buxton heats up at the plate and Pablo López continues to shove, Minnesota could run away with the division.
8. Los Angeles Dodgers (-1)
Record: 10-10, Run Differential: +23
The Dodgers are another team whose record doesn't properly reflect the kind of baseball they're playing. L.A. has the best run differential in the NL West, and most of the starting lineup is off to a great start. The rotation looks good too, with Julio Urías and Clayton Kershaw in fine form and Dustin May looking sharp. Noah Syndergaard is the weak link, but if he continues to struggle, the Dodgers will find a way to upgrade his spot in the rotation.
9. Texas Rangers (+6)
Record: 12-6, Run Differential: +43, First Place in the AL West
It's not exactly for the reasons we thought, but the Rangers experiment is working. The rotation has been a mixed bag after Jacob deGrom, but the bullpen has been terrific, and the offense is firing on all cylinders. Corey Seager's IL stint and deGrom's wrist soreness could put a damper on this team's momentum, but there's no denying they've been great so far.
10. San Diego Padres (-9)
Record: 10-11 , Run Differential: -8
The Padres are off to a slow start, but you can't look at this team and leave them out of the top ten. Manny Machado will break out of his slump eventually, and Juan Soto is already heating up. Blake Snell is also off to a slow start, and Joe Musgrove has spent the whole year on the injured list. The rotation will look a whole lot better when those two are back to mid-season form. Finally, there's the Tatis factor. Fernando Tatis Jr. has returned from his long PED suspension, and he's ready to make some noise.
11. Blue Jays (-5)
Record: 11-8, Run Differential: -12
The Blue Jays have one of the most dangerous lineups in baseball, and they're going to be even better when George Springer and Danny Jansen break out of their early-season slumps. The problem for this team is the pitching. Alek Manoah and Chris Bassit have been awful in their first four starts, and they need to turn it around if the Blue Jays want to keep winning ballgames. Based on their track records, I'm not concerned just yet.
12. Cleveland Guardians (-1)
Record: 10-9, Run Differential: -3
The Guardians haven't gotten enough production from most of their lineup. Steven Kwan, Josh Bell, Amed Rosario, Josh Naylor, and Oscar Gonzalez are all struggling at the plate, and even José Ramírez has only been great (he's usually even better). Meanwhile, the rotation is ailing without Aaron Civale and Triston McKenzie. I'm confident this team will get better as guys heat up and the missing arms return, but it's no sure thing.
13. Seattle Mariners
Record: 8-11, Run Differential: +1
The Mariners are a better team than their 8-11 record will have you believe, but their season has been a mixed bag. Jarred Kelenic has been carrying the offense thus far, and I'm skeptical he can keep it up. Meanwhile, important contributors like Teoscar Hernández and Kolten Wong are struggling. Luis Castillo has been phenomenal at the top of the rotation, but losing Robbie Ray has really hurt the Mariners in the early going. Julio Rodríguez and George Kirby have been good but not quite as incredible as they were in their rookie campaigns.
14. Philadelphia Phillies (-5)
Record: 8-12 , Run Differential: -18
The Phillies got off to a disappointing start, but they've been better as of late. The offense has been fantastic — even without Bryce Harper and Rhys Hoskins — thanks to great performances from young hitters Alec Bohm, Bryson Stott, and Brandon Marsh. The pitching, however, has been another story entirely. Zack Wheeler and Aaron Nola haven't been their typical selves, and the bullpen is stretched thin behind José Alvarado.
15. St. Louis Cardinals (-5)
Record: 8-11, Run Differential: -2
The Cardinals are scuffling, and their problem is abundantly clear. The offense and bullpen are terrific, but the starting pitching is a disaster. Things will improve with the return of Adam Wainwright, but even so, this team will have to hit enough to make up for their mediocre rotation.
16. Chicago Cubs (+5)
Record: 11-7 , Run Differential: +35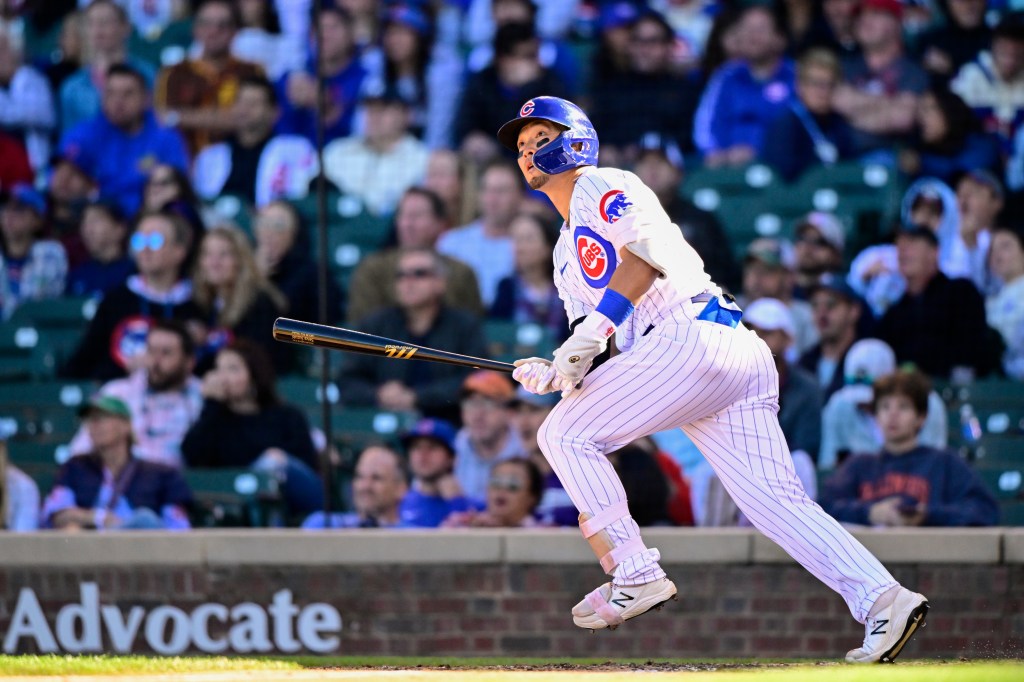 Dare I say the Cubs are sneaking into the playoff picture? It's still early, but their chances are looking way better than they did on Opening Day. Dansby Swanson has been as good as advertised. Seiya Suzuki is back and hasn't missed a beat. Patrick Wisdom looks phenomenal. On the other side of the ball, Marcus Stroman and Justin Steele are dominating opposing lineups. As a team, the Cubs rank second in the National League in OPS and ERA.
17. Baltimore Orioles (+6)
Record: 11-7, Run Differential: +12
The Orioles continue to impress. Much of their early success has come against weaker opponents (they've won seven of their last nine against the Athletics, White Sox, and Nationals), but that doesn't mean Baltimore deserves no credit. Adley Rutschman is a superstar, Félix Bautista is scary, and Cedric Mullins looks great.
18. Arizona Diamondbacks (+4)
Record: 11-9, Run Differential: -9 , First Place in the NL West
Three weeks into the season and the D-backs are leading the Dodgers and Padres in the NL West. Their negative run differential tells me this isn't going to last, but it's been fun to watch. If guys like Christian Walker, Ketel Marte, and Gabriel Moreno can step it up, this team will make some noise in the Wild Card race.
19. Boston Red Sox (-1)
Record: 10-10 , Run Differential:+3
The Red Sox bounced back from a nasty sweep at the hands of the Rays and took three of four from the Angels. Still, I don't think this team has enough depth. Rafael Devers can't put them on his back forever, and Chris Sale is a major wild card.
20. Los Angeles Angels (-4)
Record: 9-10, Run Differential: +8
The Angels needed things to be different this season, but so far, they've been exactly the same. Mike Trout and Shohei Ohtani have been fantastic as usual, but the team is still hovering around the .500 mark.
21. Pittsburgh Pirates (+3)
Record: 13-7, Run Differential: +20
Coming off a huge sweep in Colorado, the Pirates are hot. I don't expect them to keep this up, especially without Oneil Cruz in the lineup, but I can't ignore what they've done so far. Jack Suwinski is looking like a breakout star, and Andrew McCutchen is enjoying a late-career renaissance.
22. San Francisco Giants (-5)
Record: 6-12, Run Differential: -11
The Giants had some big wins early in the season, but they've lost their last four series against the Royals, Dodgers, Tigers, and Marlins. That's not good.
23. Chicago White Sox (-5)
Record: 7-12, Run Differential: -26
The White Sox needed a lot of things to break right if they were going to compete with the Twins and Guardians in the AL Central. Things haven't been breaking right so far.
24. Miami Marlins (-4)
Record: 10-9, Run Differential: -26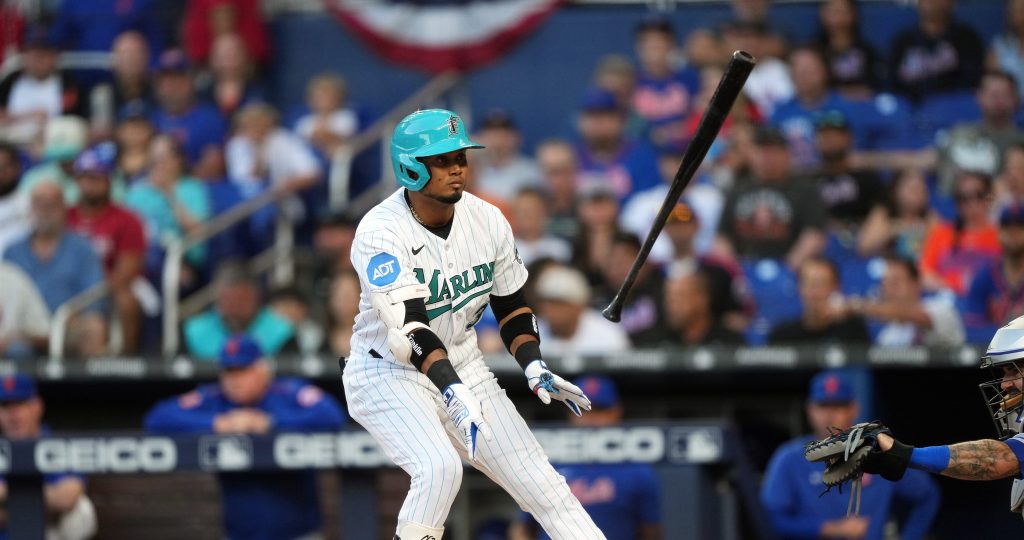 The Marlins are above .500, but their Pythagorean win-loss record ranks among the worst in baseball. They've won a lot of close games, and they've also had a couple of blowout losses. Luis Arraez is a hit machine and Jorge Soler has tremendous power, but the rest of the lineup has been uninspiring.
25. Cincinnati Reds (+1)
Record: 7-12, Run Differential: -17
The Reds haven't been playing great baseball, but with Graham Ashcraft, Nick Lodolo, and Hunter Greene leading the rotation, at least there's a little room for optimism.
26. Detroit Tigers (-1)
Record: 7-10, Run Differential: -36
The Tigers took two of three in Houston and another two of three against the Guardians earlier this week – those are good teams! On the other hand, Detroit has already been swept twice this season, and their run differential is dreadful.
27. Colorado Rockies (+1)
Record: 6-14, Run Differential: -46
Elias Díaz is off to a hot start and Kris Bryant looks solid, but the rest of this team has been a disaster. The Rockies have lost eight of their last nine.
28. Washington Nationals (+2)
Record: 5-13, Run Differential: -25
The only reason the Nationals have moved up is because two other teams have somehow been even worse. MacKenzie Gore is off to a promising start (3.42 ERA, 4.18 FIP in 21 IP), but don't look too closely at the rest of Washington's roster.
29. Kansas City Royals (-2)
Record: 4-15, Run Differential: -51
Things only got worse for the Royals this week, as they were swept by the Rangers in a devastating three-game set. Texas outscored Kansas City 28-5.
30. Oakland Athletics (-1)
Record: 3-16, Run Differential: -86
At least they have Esteury Ruiz.