Analysis
Can the Diamondbacks Open Their Window Early?
As the Diamondbacks continue their hot start, it's time to consider that their postseason chances might be stronger than we thought.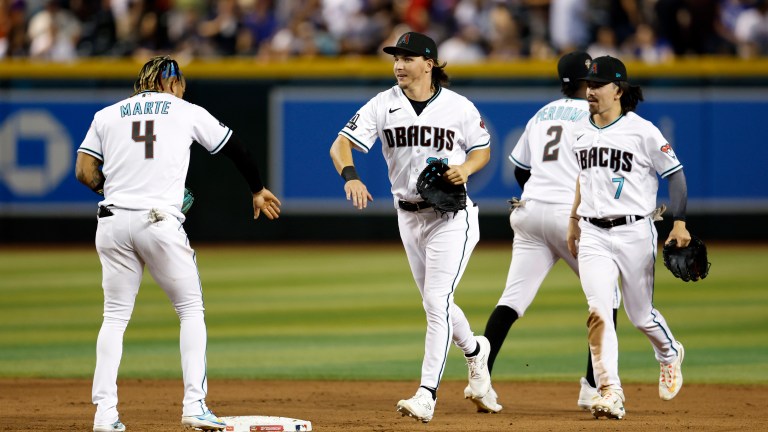 Care to guess who's leading the NL West? If you haven't been closely following the standings, you might be surprised to learn the answer. The Arizona Diamondbacks are tied with the San Diego Padres atop the division, each with a 7-5 record. San Diego, of course, was supposed to be a force in the NL West; Arizona was not. I had the Padres ranked first overall on my preseason power rankings. The D-backs were 22nd – just a little further down the list.
Nonetheless, the Diamondbacks have done good work against their division rivals thus far. They split a four-game series with the Dodgers to open the season and split a two-game set with the Padres after that. They met with the Dodgers again this weekend, taking three of four contests by an overall score of 31-22. That's impressive.
Don't get me wrong; I'm not trying to put too much emphasis on the early-season standings. Despite their win-loss record, the Diamondbacks are not as talented as their rivals from Southern California. The Dodgers have a +24 run differential, while the Padres are at +5. The D-backs, on the other hand, are already at -6. With a couple of bad games, the Snakes could tumble down the standings.
However, Arizona's strong start still warrants some attention. As I wrote in my piece about the NL Central race, games in April matter just as much as games in September. By winning 7 of their first 12 (including 6 of 10 against the Dodgers and Padres), the Diamondbacks have given themselves a boost in the NL Wild Card race. Most other teams competing for the final postseason berth are scuffling; Philadelphia, St. Louis, and San Francisco are all below .500. It would be hard to argue the D-backs are better than the Phillies, Cardinals, or Giants, but at least they have a head start.
To make things even more interesting, most of Arizona's biggest names are struggling. Why is that a good thing? Because the Diamondbacks have already won 7 of 12 without much help from their most important players. If those guys heat up, the team will improve dramatically.
Corbin Carroll, Christian Walker, and Gabriel Moreno are off to a particularly awful start:
| | | | | | |
| --- | --- | --- | --- | --- | --- |
| Player | PA | AVG | OBP | SLG | wRC+ |
| Corbin Carroll | 44 | .233 | .250 | .395 | 66 |
| Christian Walker | 45 | .190 | .244 | .366 | 56 |
| Gabriel Moreno | 33 | .250 | .242 | .344 | 47 |
Ketel Marte hasn't been quite as bad, but he hasn't been himself, either. In 11 games played, he has a .283 OPB and a 90 wRC+. That's a far cry from the All-Star numbers he's capable of putting up.
Lourdes Gurriel Jr. was Mike Hazen's biggest offensive acquisition this winter, and he's been disappointing as well. A career 113 wRC+ hitter, Gurriel has a 34 wRC+ in 10 games thus far.
That's a combined .226/.252/.372 slash line from five of Arizona's most talented players. It's hard to imagine that won't get better.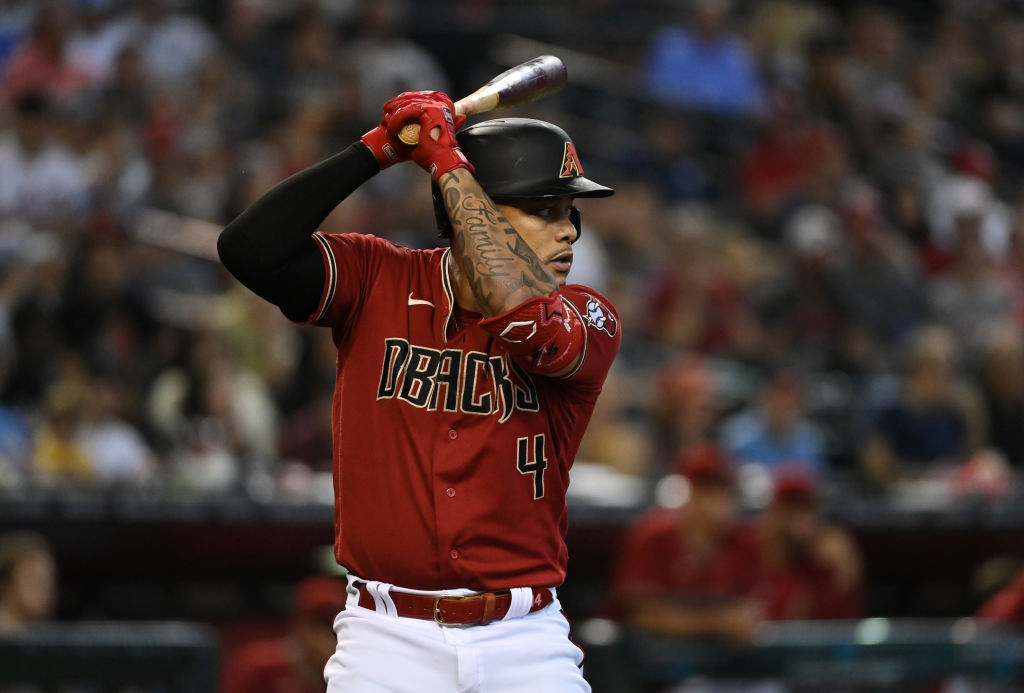 On the other side of the ball, Zac Gallen hasn't been an ace quite yet. His underlying numbers are impressive (2.57 xERA, 3.35 FIP), but he has allowed 10 runs in his first three starts. He should be much better than his 4.58 ERA suggests.
Meanwhile, Merrill Kelly and Ryne Nelson haven't been nearly as good as they were last season, and Zach Davies is on the injured list after a rough start. If Kelly and Nelson can right the ship and Davies returns to full health, the rotation will be much stronger than it has been.
Finally, there's Madison Bumgarner. The veteran has been an absolute disaster thus far, allowing eight runs in two starts. His underlying numbers are somehow even worse. Unless he improves, he's due for a DFA, in which case the D-backs will add by subtraction.
The Diamondbacks have been lucky, winning more than half their games despite a negative run differential. That luck won't last, but this team will get better if guys like Marte, Walker, Carroll, Moreno, and Gallen step up. If top prospects like Drey Jameson and Brandon Pfaadt make their presence felt, the D-backs will get better still.
The Diamondbacks are still on the outside looking in. Truth be told, it's more likely they finish below .500 than they make the playoffs. However, they have enough talent on the roster and in the pipeline to make some noise.
If things go right for the D-backs and wrong for enough of their Wild Card rivals, Arizona's competitive window could open a little early. Thus, it's good news for the Diamondbacks that they're leading the Phillies, Cardinals, and Giants so far.
I always caution against reading too much into the early-season standings. A lot can change in the next 150 games. All the same, the games in April still matter in the postseason race. The Diamondbacks are off to a great start, and it's time to consider that their postseason chances might be stronger than we thought.