Analysis
The Most Impactful Trades from the 2023 MLB Trade Deadline
Looking back at the trade deadline, here are the moves that worked out best for contending teams trying to make that playoff push.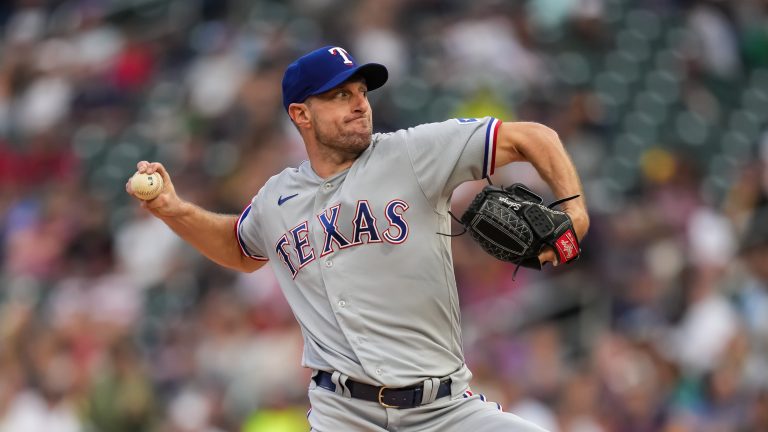 It is hard to believe it is September. Summer is over and we are in the final push before the MLB playoffs begin. A little over a month ago, many teams made decisions to help them either rebuild for the future or acquire pieces they'd hope would put them over the edge.
Some of the trades have been absolutely brutal for organizations, like the Los Angeles Angels, but for others, they have prospered and are showing early positive returns for the trade deadline gambles.
What may be considered a win right now, might not be the case in the future. Some could ultimately end up bad, but for now I'll breakdown the ones that seem to have been a great move for the teams in their current state.
The Dodgers Getting Lance Lynn and Joe Kelly
The Dodgers rotation has struggled with injuries all year long and who would've thought Lance Lynn would be considered a win after the numbers he put up in Chicago. At the time of the trade, the Dodgers had Clayton Kershaw on the injured reserve. Now they've also recently lost Tony Gonsolin to Tommy John Surgery and it seems like Julio Urias won't pitch again this year after being arrested on felony domestic charges.
Lynn has more than carried his own weight in the rotation posting a 3.57 ERA and striking out 27 batters over 35.1 innings pitched. The Dodgers needed an arm to come in and eat up innings and Lynn has done just that for them. He's gone fairly deep in all of his games with the Dodgers outside of his latest start against the Atlanta Braves where he gave up seven runs over 4.1 innings pitched.
Have to say, it is dang fun seeing a competitive Lance Lynn on the mound. On top of Lynn they also got an old friend back in the bullpen in Joe Kelly. He's been dealing with a forearm injury, but is making his way back and could face live hitters soon.
The Dodgers lost top pitching prospect Nick Nastrini, outfielder Trayce Thompson, and pitcher Jordan Leasure in the trade. Nastrini could be the biggest regret the team has in the future, but for the Dodgers, making a deep run in the postseason is all that matters and they brought in two pieces that could help get them to where they want to be.
The Dodgers probably aren't too worried about losing Nastrini given how deep their farm is. A relatively good deal for a team looking to keep in the playoffs.
The Rangers Trading Luisangel Acuna for Max Scherzer
The Rangers definitely lost what looks to be an extremely solid prospect in Luisangel Acuna, but it is hard to argue with the numbers Scherzer has compiled since coming over to Texas. The right-hander has totaled 47 strikeouts in 36.2 innings pitched with a 2.21 ERA and 0.845 WHIP. For a rotation that lost Jacob DeGrom and Nate Eovaldi (until recently), Scherzer has been a reliable ace on the mound.
Some may say the Scherzer deal isn't a success due to the fact they took on a good chunk of his contract, lost a top prospect, and have fallen a bit in the standings. But you can't just ignore the numbers and ace mentality he's injected into the rotation.
If the Rangers end up clinching the division down the stretch or get a Wild Card spot, they could easily be riding on the back of Max Scherzer to either get them to the division series out of the Wild Card or help them get to a Championship Series if they clinch the division. 
This is one of those trades that I mentioned early on that could be bad long-term. Especially if Luisangel Acuna reaches his ceiling. But if the Rangers make a run in September and during the playoffs, this would be considered a massive win. As it stands now, I still lean win with the potential to be more. Remember, they will have Scherzer for next season too.
The Marlins Trading for Josh Bell
I didn't think this would be a trade I'd be talking about, but man has Josh Bell been impressive for the Miami Marlins. The deal came together at the last minute. Kahlil Watson and Jean Segura went back to the Guardians in return. The Fish were seeking to add some pop into their lineup and went out and got Bell along with Jake Burger.
It was surprising to see the Guardians ship their "big" offseason acquisition to the Marlins, but Miami was more than happy to bring the big first baseman into town.
Bell has not disappointed since coming to Miami. He has slashed .271/.333/.534 with nine home runs, four doubles, and 16 RBI. To put that in perspective, he only had 11 home runs and 48 RBI in 97 games with the Guardians. The trade seemed like an exchange of bad contracts at first, but Bell has just taken a complete 180 since making the transition.
The best news for the Marlins is they got out from under Jean Segura even though they had to pair Kahlil Watson with him. Watson was the 16th overall pick in the 2021 MLB Draft. He has tools for days, but has struggled to put it together in his first couple of years due to some swing and miss issues and other issues. He hasn't shown much improvement since making his way over to Cleveland either. Regardless, the Marlins have to be happy with the early returns even though this trade could not be the best in the future if Watson figures things out.
The Rangers Trading for Jordan Montgomery
Anddd we are back to Texas! Seems like a common theme for this article. This was a bigger five-player deal that could really turn the other way very easily in the future, but in the near term, Jordan Montgomery has been really good for Texas. Since coming over from the Cardinals, he has posted a 3.60 ERA and has struck out 30 batters over 35 innings pitched. Getting both Scherzer and Montgomery really helped solidify the Rangers rotation.
Montgomery was highly sought after at the deadline and unsurprisingly cost the Rangers a pretty penny in prospect infielder Thomas Saggase, right-handed pitcher Tekoah Roby, and left-handed pitcher John King. The same can be said as the Scherzer acquisition… hard to say the Rangers lose these deals despite the outcomes of the prospects if they make a deep run in the playoffs. 
If they don't and are one-and-done in a Wild Card series, it will seem like they gave up a lot for nothing. Especially since Montgomery is set to be a free agent at the end of the year. Either way, you have to give the Rangers props for going for it after such a hot start to the 2023 season.
You'd think with all of these success stories for the Rangers they wouldn't have sunk to third place. A lot of that can be attributed to how hot the Mariners have been and the Astros being the Astros and also getting much healthier.  It should make for a fun three-team race at the end of the season.
Justin Verlander Returning to the Houston Astros
While Justin Verlander got knocked around for six earned runs in his last start against the New York Yankees, that does not discredit what he has brought to the table in his return to the Houston Astros.
In the month of August following the deadline, Verlander pitched to a 2.79 ERA across his five stars and earned victories in each of his last four. We wrote an entire article last week about the value that Verlander adds to the Astros, who desperately needed another arm they can trust come October.
Now later tonight we get to watch what almost amounts to a playoff game, as Verlander will take on his former teammate Max Scherzer in a game where Houston will look to sweep the Rangers, which will be pivotal in playoff positioning moving forward.
Milwaukee Brewers Trade for Mark Canha
The Milwaukee Brewers needed to add some bats to their lineup at the deadline and did so by acquiring veterans Carlos Santana and Mark Canha. While not major trades, these moves were supposed to add some quality at-bats into the mix to hopefully keep the Brewers atop the division.
So far, Canha is the one who has produced, putting up a great .294/.381/.451 slash line in his first 30 games with the club. He has seven doubles and three home runs and has driven in 18 runs across that span. Santana hasn't been bad either, as his overall slash line isn't great but he has hit seven home runs.
The Brewers have been batting Santana and Canha third and fourth in their lineup, which both shows how thin they really are and how much they needed to make those additions to hold onto their place atop the NL Central.
Honorable Mention: The Royals Trading Aroldis Chapman for Cole Ragans and Roni Cabrera
It's hard to believe that the Royals, who quite possibly might be the worst team in baseball, acquired the best arm. To say Cole Ragans has been great is quite the understatement. He's been incredible.
"Cole Ragans Day " has had Royals fans tuning into games when the team has been almost unbearable to watch. Since coming over to the Royals, Ragans has been masterful. He's pitched to the tune of a 1.51 ERA with 63 strikeouts in 47.2 innings pitched.
It doesn't seem like it is just a "small sample size" as some people have said. Ragans completely revamped his offseason routine and nutrition plan. Something that the Royals took into account when acquiring him at the deadline. He has his fastball averaging 97 deep into games. He's carrying that type of velocity into the 6th and 7th innings as well.
The Royals have to be extremely happy acquiring Ragans for a guy they knew would be a rental in Aroldis Chapman. Not only did they get Ragans, but they got a high-upside outfielder in Roni Cabrera, who put up some really decent numbers in the Dominican Summer League.
For a team looking to basically acquire players with not much to trade but rentals, they have to be extremely happy with this return.
As for the Rangers, the deal has been fine. They have to be kicking themselves for losing Ragans, but Chapman has been decent out of the bullpen for them (although, not great). To make matters worse for the Rangers, they've fallen to third in the AL West and find themselves looking at a potential Wild Card. What seems to be a loss for the Rangers, is looking like a very big win in the near and long-term for the Kansas City Royals.