Analysis
The Worst MLB Trade Deadline Deals a Month Later
It has only been a month since the MLB trade deadline, but some of the moves that were made have already backfired miserably for these teams.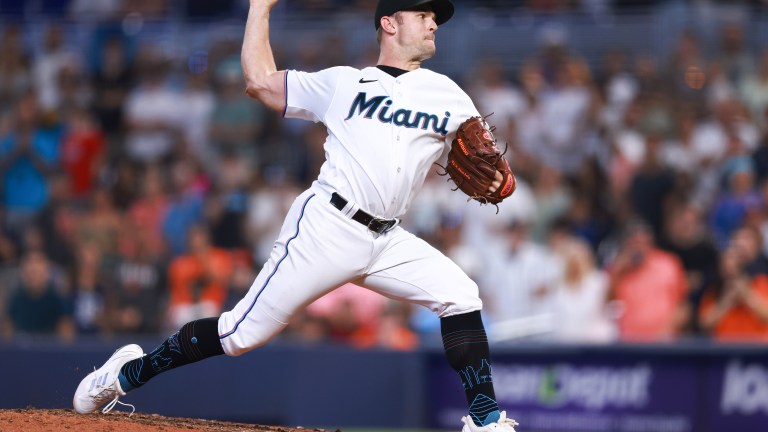 With the playoff picture becoming clearer by the day, it feels like the right time to look back at decisions made ahead of and at the trade deadline. While this deadline featured a few massive deals and was otherwise quiet for many teams, numerous teams have sealed their fate for better or worse with the moves made just a month ago.
It may seem too soon to judge the value received in some of these deals, but the early showings have proved enough to make a judgment in some cases. Ultimately, only a few of these deals I have to break down are certainly bad and others could somehow end up being good, but it doesn't appear great at this point.
You may notice a trend here with the styles of trades made as many teams attempted to make a run but chose poorly by parting with young talent in exchange for players that haven't done enough to propel their new team in the right direction, with some directly hurting the team. Here are some of the deals that stand out as poor moves in hindsight.
The Angels Trading for Lucas Giolito and Reynaldo López
With a massive decision revolving around the best player in the world, the Angels went on a hot streak in July that promoted hope within the organization and fan base. At the time, many praised their decision to stick with their core and attempt to build a team around Ohtani that was capable of making a playoff push.
Fast forward a month and you'll see a team and organization that has failed in every aspect.
The Angels' first big move in going "all-in" this season was trading their best prospect in catcher Edgar Quero as well as another solid piece in left-handed pitching prospect Ky Bush to land an impact starting pitcher in Lucas Giolito.
They brought in Reynaldo López for bullpen help as well with both of the pitchers being on expiring contracts. While Giolito has been solid in four of the last five years with the White Sox and was pitching to a 3.79 ERA at the deadline, he has been a disaster with the Halos.
Meant to stabilize the middle of the rotation, Giolito did quite the opposite with a 6.89 ERA and 10 home runs allowed in just six starts. Meanwhile, López was effective with a 2.77 ERA in 13 appearances with Los Angeles but it hasn't mattered with the rest of the team and organization faltering.
With the team falling far behind, they ended up making a shocking decision to put both players, and others that we'll touch on later, on waivers where any team was able to claim them for the rest of the season. The Guardians ultimately put in the claim and got both Giolito and Lopez, as well as Matt Moore, by assuming their salaries.
With the poor results from Giolito and neither player even making it more than a month on the Angels roster, it becomes an even worse decision to have moved Edgar Quero. The 20-year-old catcher has a .859 OPS in his first 20 games within the White Sox organization and is clearly one of the best catching prospects in the game right now.
On the day of the deadline, the Angels were just three games out of a Wild Card spot with hopes to make a run, but they now sit 12 games back with Shohei Ohtani (the pitcher) out for the year and Mike Trout back on the Injured List.
They have essentially folded the season with the recent moves and this trade will be looked back at as a terrible one in every way if Edgar Quero amounts to even a portion of what he potentially could with the White Sox.
The Marlins Trading for David Robertson
In the midst of one of their most exciting seasons in recent memory, the Marlins seemed destined to add pieces in order to make a serious playoff push in a crowded field of NL Wild Card hopefuls. They made a number of moves around the margins to bolster their shot at the playoffs and power hitters Jake Burger and Josh Bell have done exactly that, but their big bullpen add has failed to do so.
I'll leave the majority of the analysis on this trade to Cristian Crespo, who broke it down excellently. However, I will say that the Marlins have fallen back in the Wild Card race and could be out of contention in the near future. Robertson was one of the best bullpen rentals available but has a 7.20 ERA in his 10 appearances since joining the Marlins and has cost them a few pivotal games.
He's now set to not even be their closer down the stretch given his lack of reliability as Tanner Scott seems likely to handle most closing duties moving forward.
With two impressive teenage prospects Marco Vargas and Ronald Hernandez heading to New York, this could be a deal that looks even worse in the coming years if either amount to anything at the professional level. The Marlins went for it and for that I commend them, but this deal has done far more damage than expected.
The Blue Jays Trading for Paul DeJong
In a last-minute effort to mitigate the risk of Bo Bichette's unclear injury, the Jays swung a trade for veteran shortstop Paul DeJong. The Jays were fortunate that the injury to Bichette was not major as he returned just a few weeks after the deadline, but I presume they expected DeJong to at least remain a bench piece even with Bichette back in the fold. It has not gone that whatsoever as DeJong was one of the worst hitters in baseball during his brief time with Toronto.
Through just 13 games with the Jays, DeJong went 3-for-44 with zero XBH and 18 strikeouts. I mean, yikes. This was about as rough as things could have gone for DeJong, who has had a fairly successful career as a great defender with an average bat for much of his time with St. Louis. Upon the return of Bichette, DeJong was swiftly DFA'd and latched on with the Giants soon after.
The Jays didn't necessarily need DeJong for their playoff push, but it was still evidently an unsuccessful trade. With a tough road to the playoffs, it feels like the Jays could have done a lot more to support their offense as opposed to DeJong, who was terrible during his time with the team.
They sent right-hander Matt Svanson back to the Cardinals, who is just a relief arm but it is worth a lot more than two weeks of poor play from DeJong.
The Guardians Trading for Noah Syndergaard
Many of these trades highlighted seemed like they could be successful at the time, but this one was a disaster from the start and just made no sense at all. Now, just a month later, Noah Syndergaard has already been DFA'd by the Guardians after being acquired for Amed Rosario at the deadline.
Syndergaard is not the pitcher he once was and not even the Dodgers' pitching lab could get him back on track to start the season. Through 12 starts with the Dodgers, he recorded a 7.16 ERA with 44 earned runs and 12 home runs allowed in just 55.1 innings pitched.
Meanwhile, Rosario was in the midst of a down year with Cleveland but had still been a more valuable asset than Syndergaard with more clear ability to turn things around.
Rosario had an OPS of .675 with the Guardians through the first half, after producing a mark above .700 in the past two seasons. Since joining the Dodgers, Rosario has a .720 OPS with as many home runs as he did in four months with Cleveland. He may not be a particularly valuable asset, but a 27-year-old infielder is significantly more useful than a pitcher in his 30s with a history of arm injury and a clear lack of effectiveness.
The Guardians have a small chance at the playoffs still and they just claimed Gioltio, López, and Matt Moore from the Angels, but they haven't been a good team most of the year. Syndergaard is just one piece of that struggle, but this trade was illogical from the start when Cleveland could have made one or two moves that gave them a much better shot of winning the AL Central.
The Angels Trading for C.J. Cron and Randal Grichuk
I almost felt bad for piling on the Angels, but they delivered one of the worst organizational decision-making periods of recent history in the past few months. They failed the deadline in every way and the franchise could be in for a brutal decade if Shohei Ohtani eventually departs this winter.
This trade was intended help bolster a lineup filled with veterans and average players aside from their two superstars. It clearly hasn't worked as the team has fallen out of contention and Grichuk ended up on waivers and wasn't even claimed due to his recent performance. Since joining the Angels, Grichuk has a .168/.220/.347 slashline and hasn't improved the offense whatsoever. Meanwhile, Cron hasn't been much better with a .217/.280/.283 slash line of his own.
They acquired both hitters without giving up significant prospect capital, but the headliner of the return Mason Albright has allowed just three earned runs in his first four starts within the Rockies' farm system and looks like a solid pitching prospect. For an Angels team with a depleted farm, losing a projectable pitcher for two players that haven't helped, and have actually hurt the team, is rough.
If the Angels ultimately find a way to convince Ohtani to stay, none of this will matter and they'll be satisfied with poor trades if it encourages the face of baseball to stay. However, it seems less likely than ever that he'll be there next season and this deadline can only be viewed as one of the worst ever if the superstar leaves.
Honorable Mention: The Rangers Trading for Aroldis Chapman
Let me be clear that as of right now I don't think this can viewed as a bad trade. But if the Rangers continue their freefall within the division and miss out on the playoffs entirely, trading Cole Ragans may come back to haunt them for years.
Bringing in Aroldis Chapman a full month prior to the deadline was a smart and tactical move by Texas to beat the market and bring in a top-end bullpen piece to anchor them for the rest of the season.
After turning back the clock with a dynamic first-half in Kansas City, Chapman has continued to be great for the Rangers in the past two months. Despite some shaky games as of late, he has a 2.57 ERA through 21 appearances with Texas. However, the Mariners have become the hottest team on the planet and the consistency of the Astros has continued as the Rangers have slid to third in the division.
They still hold a Wild Card spot and have a real shot at the division if things click again, but the price they paid for Chapman is turning out to be steeper than expected.
Cole Ragans has been dynamite for the Royals and looks to be a true building block for an organization that desperately needs reliable pitching moving forward.
The Rangers needed to make a move for bullpen help and Chapman has been good, but this deal has the potential to end up as a terrible one if the Rangers don't make a run and Ragans continues on this current trend.