Analysis
The Best Contract on Every MLB Team for 2022
Here are the most team-friendly contracts in MLB for this upcoming season.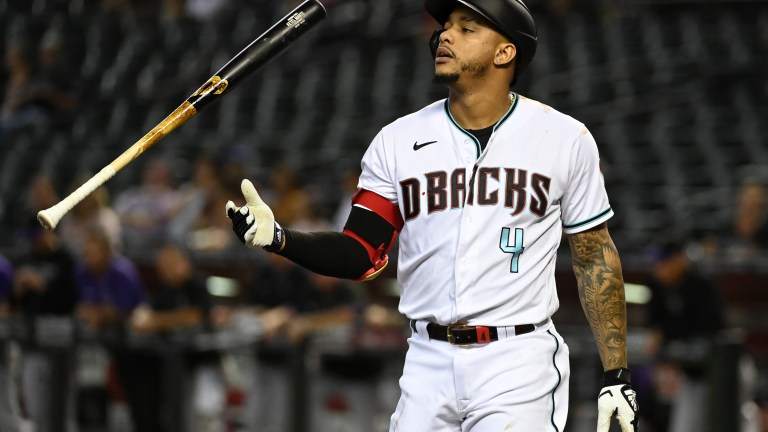 Team-friendly deals are what makes the world go round. It doesn't matter if you're a financial giant or a small market team; everyone is looking for a bargain.
In this article, you'll find precisely the best value contract on each team in 2022.
Rules:
The player must be signed to the team in 2022 or beyond.
Pre-Arbitration players will not be included, as most of them are younger players making close to the minimum salary.
That's it! If we were to choose pre-arbitration players, this list would evolve to look like the best young players in the game, so that's why they don't make this list.
AL West
Los Angeles Angels: Shohei Ohtani (P/DH)
Contract: Two years, $8.5 million
How can it not be Shohei Ohtani? The AL MVP made $3M last season; that's preposterous!
The modern-day Babe Ruth hit 46 HR with an ERA at 3.18. He features arguably the best pitch in baseball with his splitter and even stole 26 bases last season to go along with all that power production. He becomes an unrestricted free agent in 2024, and by then he will surely be making a lot more than what he will be making in 2022.
Houston Astros: Yuli Gurriel (1B/DH)
Contract: One year, $7 million
The man won the batting title in 2021 and is returning to the Astros for only seven million dollars this season. What a steal!
Gurriel has been one of the more consistent hitters in the game, hitting at least .290 in four of the past five seasons. Last season, he slashed .319/.383/.462 with 15 HR and a 131 OPS+. He even won a Gold Glove in 2021.
Oakland Athletics: Tony Kemp (2B)
Contract: One year, $2.25 million
The Oakland Athletics have been dealing great contracts all around baseball this offseason, sending star players out the door for prospects before they hit free agency. All the contracts that remain on Oakland's books are team-friendly because that is how they operate.
While Frankie Montas and Sean Manaea remain as the next two trade chips that could be out the door, the most valuable contract left on their roster belongs to Tony Kemp.
Most of the A's best players are still pre-arbitration, so we had to get a bit creative on this one. Kemp can play all over the diamond, registering games at second base, left field, even shortstop. He slashed .279/.382/.418 while walking more than he struck out last season. Add in eight home runs and eight steals, and you have a bargain if he comes close to repeating that next year.
Texas Rangers: Jon Gray (SP)
Contract: Four years, $56 million
FINALLY! JON GRAY IS OUT OF COLORADO!
Apologies are due to any Rockies fans reading this, but pitching at Coors Field is a death sentence to many pitchers. Jon Gray finally gets to see the light in Texas, and we are expecting an excellent season from the 30-year-old right-hander.
Gray's career ERA sits at 4.59, but his FIP and xFIP are below four, signifying he's been the recipient of some tough luck. He was the third overall pick back in 2013, rocking a 1.64 ERA in his final year at Oklahoma. Gray has always had ace potential if everything clicked, but that was never able to happen for him at Coors. Now he will get the shot to prove that in Texas.
The Rangers improved greatly this offseason by giving Corey Seager and Marcus Semien to a combined $500 million, but the contract they gave Gray could prove to be the most valuable.
Seattle Mariners: Chris Flexen (SP)
Contract: Two years, $4.75 million
Chris Flexen spent the 2020 season pitching in the KBO, where he was dominant through 116 innings, pitching to a 3.04 ERA and a 2.76 FIP, while striking out north of ten batters per nine innings. Seattle saw that performance and decided to give Flexen a chance to join their rotation last season, signing him to a two-year, $4.75 million deal.
The strikeout numbers didn't exactly translate in 2021, but he did pitch to a 3.61 ERA and a 3.89 FIP over 31 starts for the Mariners. A 27-year-old with those numbers could garner $10M+ per year, but Flexen makes about 20% of that.
The Mariners still hold a $4 million club option on Flexen for 2023, although that will turn into an $8 million player option if the right-hander throws at least 110 1/3 innings this season. Either way, Flexen will be a bargain again next season if that option is exercised for him to remain in Seattle.
AL Central
White Sox: Luis Robert (CF)
Contract: Six years, $50 million
This was one of the toughest teams to do, as GM Rick Hahn has done an excellent job extending his young players to get better value on the back-end of their long-term deals. He signed Eloy Jimenez back in 2019, Tim Anderson in 2017, and Jose Abreu in 2020 to deals less than or equal to $50M throughout the contract.
Luis Robert is the best contract of the bunch simply because he's the best player on the White Sox and should be one of the front runners for MVP. He only played 68 games last year, but he slashed .338/.378/.567 with 13 HR and a 157 wRC+. He even finished with 3.2 fWAR. The sky isn't even the limit for someone with Robert's talent.
Cleveland Guardians: Jose Ramirez (3B)
Contract: Four years, $26 million
This is the best team-friendly contract in the sport. We could argue back-and-forth whether he's a Top 5 or a Top 10 player in the game, but we all agree, he's phenomenal. He's played in 210 games since 2020, slashing .274/.364/.558, 53 HR, 36 SB, and 146 wRC+. He's the best overall third baseman in the game, yet is making significantly less than rivals at the position.
Detroit Tigers: Robbie Grossman (OF/DH)
Contract: Two years, $10 million
There were four players in 2021 to hit at least 20 home runs and steal 20 bases, all while maintaining a walk rate above 10%. Shohei Ohtani, Fernando Tatis Jr, Jose Ramirez, and… Robbie Grossman.
One of the most underrated players in baseball is getting paid just five million dollars a year. He's an on-base machine that does a bit of everything for the Tigers. Jonathon Schoop could have also been considered for this, as he's making just $15 million over the next two years.
Kansas City Royals: Whit Merrifield (2B/OF)
Contract: Four years, $16.2 million
My man Aram Leighton said it best, "When you think of Whit Merrifield, you just think gamer." He's a gamer by every definition. He stole 40 bases last year, and he hasn't missed a game in three years. He holds the longest active streak for consecutive games played, registering time at multiple outfield positions and second base. The Royals get hard-nosed baseball, day in and day out, for four million dollars a year. That's absurd value.
Minnesota Twins: Jorge Polanco (SS/2B)
Contract: Five years, $25.7 million
Believe it or not, Jorge Polanco hit 33 home runs last year. That put him third out of all second basemen last year and second among shortstops. He was a four-win player in 2019, and he was a four-win player again in 2021. Big league teams on average pay about $8 million per win above replacement (1.0 WAR). If we do some quick math, that's $32M per year that Polanco could reasonably be worth. He's only making five million!
AL East:
New York Yankees: Lucas Leutge (RP)
Contract: One year, $905K
Frankly, the Yankees don't have a ton of friendly contracts. Giancarlo Stanton and Gerrit Cole are making $30M+, and they have multiple relievers making $10M per year. Aaron Hicks is on a seven-year deal, and DJ Lemaheiu didn't have a great start to his six-year contract.
With all that said, we're going outside the box with Lucas Leutge, who's barely making anything and was one of the most valuable bullpen arms for the Yankees last year. He struck out 78 hitters in 72 innings while maintaining a 2.74 ERA and a 2.84 FIP. He'll be in the mix for high leverage innings next year, making less than a million dollars.
Boston Red Sox: Kike Hernandez (2B/OF)
Contract: Two years, $14 million
What a steal! Kike Hernandez finished third in fWAR on the Red Sox at 3.9, higher than JD Martinez, Alex Verdugo, and many others. Known as more of a utility player, he took the center field position and ran with it. He finished seventh among all center fielders in OAA, hit 20 home runs, and finished with a 110 wRC+. The Red Sox have several solid contracts on the books, but Kike takes the cake.
Tampa Bay Rays: Brandon Lowe (2B)
Contract: Six years, $24 million
The man hit 39 home runs last year. Only five players in baseball can say they hit more in 2021. This was no fluke either. He hit 14 home runs in 56 games last year. If you average that out over 162 games, he would have hit 44 home runs.
Lowe gets on base, drives in runs, and even stole seven bases in 2021. His only issue is defense, ranking 33rd out of 37 second basemen in OAA in 2021. An average AAV of $4M is an incredible value for one of the best second basemen in the game.
Baltimore Orioles: Anthony Santander (OF)
Contract: One year, $3.15 million
Trey Mancini is in his last year of arbitration, so there aren't many solid contracts to choose from. Anthony Santander has fallen under the radar in Baltimore, but he's been a solid contributor for a meager salary. Since 2019, he has a 100 wRC+ and even put up a 130 wRC+ in a shortened 2020 season. He's a pretty lousy defender in right field, but the bat plays.
Toronto Blue Jays: Lourdes Gurriel Jr (LF/1B)
Contract: Seven years, $22 million
The Blue Jays offense is loaded, and Lourdes Gurriel is one of the key cogs that makes that lineup go. He doesn't have the same power as teammates Vlad Guerrero Jr., Teoscar Hernandez, or Bo Bichette, but he's still incredibly productive.
Since 2019, Gurriel has a 118 wRC+, and in 2020, he hit over .300 with 11 home runs in 53 games. His 2021 was solid, but not as great as the two previous seasons. Last season, he had a disastrous year defensively, finishing 41st out of 42 qualified left fielders in OAA. Still, we think he is a better defender than that and should bounce back next season. On average, he's making about $3M per year, which is fantastic value for a player as talented as Gurriel Jr.
​​NL East
New York Mets: Mark Canha (OF)
Contract: Two years, $26.5 million
Mark Canha gets on-base, has some pop and is a quality defender. He's one of the more underrated players in the game, simply due to playing his career in general obscurity out in Oakland.
In 2019, he hit 26 home runs, and in 2021, he hit 17 home runs. To make up for the lack of power last year, he added 12 steals. Since 2019, he's posted a 129 wRC+ and a .377 OBP. He's one of 10 players to hold that mark. Those figures are higher than Marcus Semien, Bryan Reynolds, Jose Altuve and Jose Abreu, just to name a few.
He played most of his games in left last year, but he also recorded at least 20 games in center and right field. The Mets could even use him at first base if needed. He's just 33 years old, and should have no problem remaining productive for the Mets for the next two seasons.
Atlanta Braves: Tie: Ronald Acuna Jr (OF) and Ozzie Albies (2B)
Contracts: (Acuna) Eight years, $100 million; (Albies) Seven years, $35 million
You really can't go wrong here. Ronald Acuna Jr is an MVP candidate year after year, and Albies has established himself as one of the better second basemen in the sport. Acuna is the better player, but Albies is making $65M less. Tough choice, so we went with both. We could have even gone with Matt Olson after he inked an eight-year, $168M deal.
Philadelphia Phillies: Bryce Harper (OF)
Contract: 13 years, $330 million
This might be somewhat of a shocker, but it shouldn't be. Harper is coming off one of his best seasons, winning the NL MVP in 2021. He's one of the top ten best players in baseball, and the deal pays him until he's 38. He'll make $26M through 2028 and $22M from 2029-2031. That's a solid value when you consider other 10+ year contracts.
Miami Marlins: Sandy Alcantara (SP)
Contract: Five years, $56 million
The Marlins just locked up one of the 15 best pitchers in baseball for his prime years (Age 26-31) under a remarkable team-friendly contract. Alcantara gave the Marlins immense value last year, pitching to a 3.19 ERA, while eclipsing 200 innings pitched. He averaged 97.9 MPH on his fastball last year, and he's got two above-average secondary pitches in his slider and changeup.
If the 6'5″ hurler remains a durable workhorse for Miami over the next five years, he will far exceed the value of his extension.
Washington Nationals: Cesar Hernandez (2B)
Contract: One year, $4 million
The Nationals inked a one-year deal with Cesar Hernandez this offseason, and it could turn into a sneakily helpful addition. Until Juan Soto signs his extension, the Nationals don't have a ton of great contracts to choose from. Strasburg and Corbin made a different list, and besides that, there's not much to chose from on MLB deals.
This is a prove-it deal for a player who can be a bit of a sparkplug atop their lineup as an everyday switch-hitting second baseman. Since 2016, Hernandez's 15.2 fWAR ranks sixth among all MLB second basemen.
NL Central:
Chicago Cubs: Marcus Stroman (SP)
Contract: Three years, $71 million
Marcus Stroman has been one of the most effective pitchers in baseball over the past few seasons. Since 2019, Marcus Stroman has ranked fifth in ERA (3.12) and 11th in FIP (3.62) among qualified pitchers. He keeps the ball on the ground, ranking second in ground ball rate (52.3%) in that same span.
The Cubs will pay him $25M this year and next, and he has a player option for $21M for the 2024 season (which includes $4 million in escalators based on innings pitched). Bottom line, the Cubs got a quality starting pitcher to anchor their rotation for the next two years on a reasonable contract.
Milwaukee Brewers: Freddy Peralta (SP)
Contract: Five years, $15.5 million
Is this not one of the best contracts in baseball?
Freddy Peralta signed with the Brewers in 2020, bypassing all three years of arbitration. The Brewers nailed this one, as Peralta established himself as a Top 15 arm in the game. He was incredible last year, pitching to a 2.81 ERA in 144 innings with 195 K's. He'll be an unrestricted free agent at 31 in 2027, so the Brewers will get all of his prime seasons—what a STEAL.
Cincinatti Reds: Joey Votto (1B)
Contract: 10 years, $225 million
Joey Votto is so back, and he's lived up to this significant contract. He signed this back in 2014, and he's been fantastic ever since. At 36 years old, he had his best season since 2017 with an evident change in approach. He's one of the best first basemen in the game making $25M a year in 2022. That's not cheap, but it's certainly not an overpay. Beyond what you get on the field, the Reds get one of the best leaders in the sport. Joey Votto still bangs.
St. Louis Cardinals: Yadier Molina (C)
Contract: One year, $10 million
The future Hall of Famer is still kicking, and it's a great value on a one-year deal. The Cardinals kept signing him to medium-length deals throughout his career. Molina signed a four-year deal worth $15.5M in 2008. He signed a more significant, yet still reasonably modest, five-year contract at $75M in 2013. Then they gave him another multi-year deal in 2017, signing Molina to a three-year deal worth $60M. They gave him a one-year deal last year and again this year. He remains one of the better overall defenders at the position and handles a pitching staff like few in history.
Pittsburgh Pirates: Roberto Perez (C)
Contract: One year, $5 million
Tough one here. The Pirates typically don't spend on free agents, so we had to get a bit creative. The Pirates shipped their Gold Glove catcher to Miami this offseason and replaced him with another Gold Glover. In fact, Perez is a two-time Gold Glove winner, who should replace most of the Stallings production defensively. Perez can't really hit, but the defense plays with backstops. At five million dollars, that's a pretty solid value.
NL West:
Los Angeles Dodgers: Max Muncy (1B/2B)
Contract: Three years, $26 million
Honorable mention to Mookie Betts, as he's earning every penny of his 12-year deal worth $365M. But we'll go with another Dodgers star, Max Muncy.
After signing Freddie Freeman, Muncy will spend a lot of time at second base this season. He's one of, if not the best second baseman in baseball and he's only making $26M over three years. Muncy signed the deal to bypass two years of arbitration. He's got a club option at $13M for 2023, before he finally hits the open market as a free agent in 2024.
San Francisco Giants: Brandon Crawford (SS)
Contract: Two years, $32 million
Where did all this power come from?
At 34 years old, Brandon Crawford set career-best marks last season in home runs (24), batting average (.298) and wRC+ (139). He signed this deal piggybacking his previous six-year deal worth $75M from back in 2016. Crawford has always been known for the glove, but a change in approach made him one of the best offensive players at the position. This deal takes him through 2023.
San Diego Padres: Fernando Tatis Jr. (SS)
Contract: 14 years, $340 million
When the San Diego Padres signed Fernando Tatis Jr. to this 14-year, $340 million extension last offseason, we all said it was a bargain of a contract. That is however, as long as he stays healthy.
Unfortunately things have not gotten off on the right track on that front, as he'll miss the first three months of this season after a motorcycle accident. The scariest part about it is he mentioned "which one" when asked about the motorcycle accident.
Nonetheless, he's a top-five overall player in the league and the undisputed best player at his position.
Colorado Rockies: German Marquez (SP)
Contract: Five years, $43 million
The Rockies front office has been rightfully criticized for how they have been operating over the last few years, but that doesn't mean they haven't made some smart moves. One of them was signing German Marquez to a five-year deal ahead of the 2019 season.
Statistically, German Marquez is the best pitcher in the franchise's history. He's a perfect fit for Coors Field with his high velocity but low spin fastball and a nasty slider. He bypassed three years of arbitration when signing this deal. He'll make $11M this year, $15M in 2023, and $16M in 2024, but it is a club option. He'll hit the open market at 30 years old, and it'll be interesting to see if the Rockies bring him back. It's the right move for them, so I'm assuming they won't do it.
Arizona Diamondbacks: Ketel Marte
Contract: Five years, $76 million
The Diamondbacks just locked up the face of the franchise, and giving him another team-friendly extension. His old contract was incredibly low for a player of his stature, so the Diamondbacks rewarded him, but still got great value on this new deal.
Marte inked a five-year extension until 2027 with a club option in 2028. There are escalators based on performance and health, but the Diamondbacks still make out great by keeping an All-Star contributor under contract for less than $20 million a year. Marte is a freakish talent, but his only pitfall has been health. Since 2015, he's played over 140 games in just two seasons, and he only played 90 games last year.