Analysis
Panic Watch for MLB's Most Underperforming Teams
No matter how many games are still left to be played, it's always fun to panic about MLB teams off to a poor start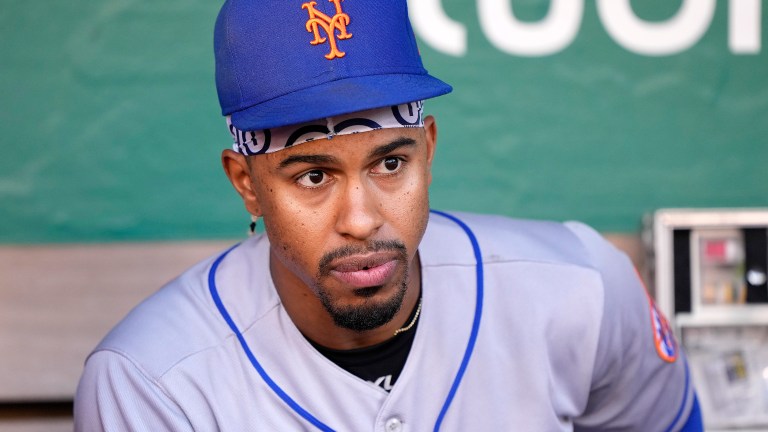 You'd think we would have learned by now. Some form of "Hey, it's still early" has been utilized by everyone from your favorite baseball writer to your favorite bartender.
Baseball is the preeminent example of ebbs and flows, so analyzing a team's slow or hot start often feels like a fool's game. Sometimes it's for no other reason than…pause for dramatic effect…these being living, breathing human creatures, and numbers are stupid to get too attached to when predicting.
But you know what else? It's still pretty fun to panic, whether we choose to admit it or not! So that's what we're going to do!
St. Louis Cardinals (31-43, 5th in NL Central)
The Vibe: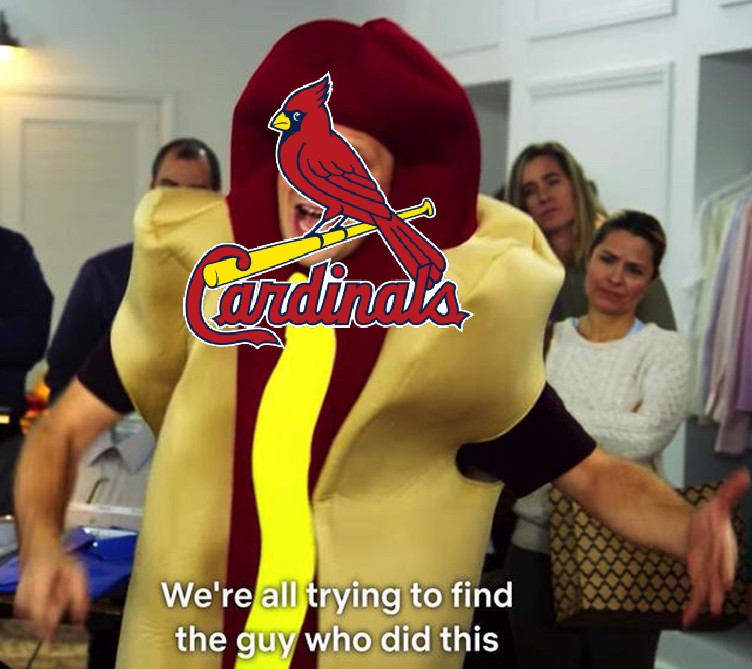 Who would've thought that, after neglecting their dire need for starting pitching for years, the Cardinals relying so heavily on Adam Wainwright might not work out? The Cardinals, almost adorably, are the only ones that did think this would work.
In fairness to Wainwright, who may very well have a pet dinosaur at this point, the Cardinals starting pitching has been a failure on all ends. Their rotation has combined for a 4.81 ERA, which ranks 23rd among all teams. Miles Mikolas has regressed, Jack Flaherty's health issues over the years seem to have ruined the early hype he once had, and Steven Matz simply isn't good.
In a way, Matz might be the perfect avatar for this team's failure to address their need for starting pitching; with all the names flying around these last few seasons, Matz is somehow one of the only starting pitcher signings the Cards decided to make.
Plus, their offense has been middling, at best. Tyler O'Neil looks like a one-year wonder, the once-promising Dylan Carlson (who allegedly, somehow, was too high a price to give for Juan Soto) hasn't delivered, and Wilson Contreras — an offensive catcher who was simply brought in to be a good offensive catcher — is slashing just .210/.303/.370 on the year.
Couple that with the fact their division isn't particularly strong, and you've got a full-blown disaster on display. The only saving grace is the Brewers might, yet again, trade their best players despite being a competitive team.
Panic level: Filing your taxes (Defcon 4)
Seattle Mariners (35-36, 4th in AL West)
The Vibe:
The Mariners' greatest issue isn't so much themselves but the division they currently reside in. The Rangers have gone scorched-earth on the entire league despite the brutal loss of Jacob DeGrom, the Angels have actually not wasted two of the best players of the century (yet), and the Astros are still marching along in their dynastic ways.
But even with that caveat, there's still plenty of reason to be concerned. The team's obvious strength is with starters George Kirby and Luis Castillo, a two-headed behemoth few other teams can match; overall, Mariners starting pitching has produced a 4.08 ERA, the 10th-best mark in baseball. Especially when you consider the loss of Robbie Ray for the entire season, that's impressive.
The team's bullpen has also been equally effective, tied with the Astros for the 4th-best ERA (3.53) in baseball. Even their defense has been strong (4th in outs above average), so what's the problem? Well, sweetie pies, it seems to be as simple as the Mariners' offense regressing and having an overall off-year at the plate.
As a team, their offense has combined for a 97 wRC+ (17th), 76 home runs (21st), and 309 runs scored (20th). The concerns over young phenom Julio Rodríguez's second half of 2022 (and even in the World Baseball Classic, if you're in a particular hater mood) seem to have been warranted, as his .240/.299/.422 slash line and 104 wRC+ attest. 
And just as unfortunately, the team's major offseason acquisition, Teoscar Hernández, is part of this year's trend of newly-acquired players being majorly awful (more on that later). Eugenio Suárez and Cal Raleigh have also regressed, Kolten Wong and A.J. Pollock are cooked, and you basically get the idea.
The stultifying start from the 2023 Mariners is a depressing one. Coming off of a rollercoaster-rock-concert 2022 season that saw them finally break their playoff drought, the encore has been equivalent to popping bubble wrap. They still have the nucleus to compete with other teams, but with their farm system dwindling from what it used to be, a comeback feels unlikely.
Panic Level: Stubbing your toe (Defcon 3)
Philadelphia Phillies (38-35, 3rd in NL East)
The Vibe: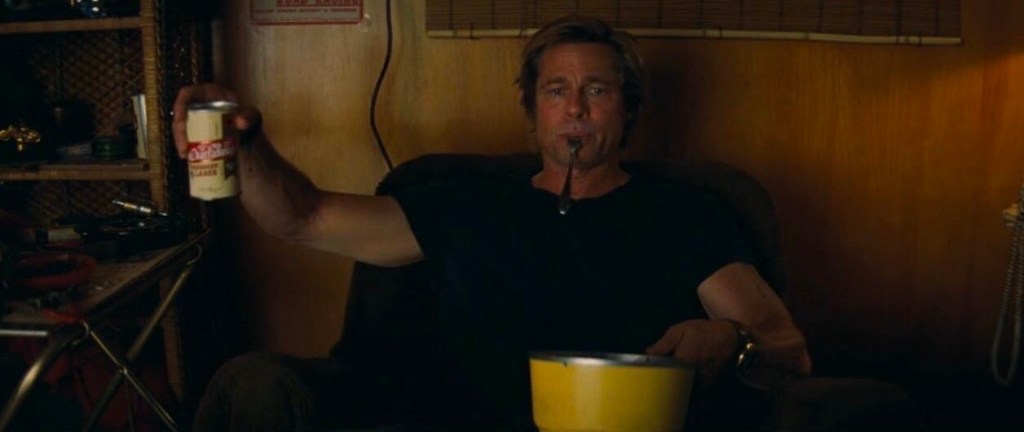 If you take into account the general philosophy of this team's construction ("Screw you, defense is stupid, we're just going to hit the bejeezus out of you"), this year's Philly squad has been about what you'd expect. They're messy and the defense will have a great impact on their regular-season success, but the offense can go nuclear at any time.
Considering their positive record despite some giant setbacks (e.g. Rhys Hoskins' torn ACL, Bryce Harper's delayed start), the Phillies being above .500 is a pretty strong testament to their overall talent. The quiet redemption of Nick Castellanos (.315/.360/.491, 129 wRC+) and moderate breakout of shortstop Bryson Stott (.295/.333/.427, 105 wRC+) have helped make up for deficiencies in the rest of the lineup. 
Speaking of which, remember the comment about new acquisitions not faring so well this season? Trea Turner is the poster boy. According to sources, there's currently an investigation into whether or not some dark magic has played a part in his horrendous start.
After signing an 11-year, $300 million contract — and even having a thrilling World Baseball Classic performance — the superstar shortstop transformed into Isiah Kiner-Falefa, and he's currently slashing an anemic .244/.293/.380 with an 80 wRC+.
Then on the pitching side, Aaron Nola is secretly Eric Hosmer (i.e. utter refusal to have consecutive good seasons):
| | |
| --- | --- |
| 2018 | 2.37 ERA |
| 2019 | 3.87 ERA |
| 2020 | 3.28 ERA |
| 2021 | 4.63 ERA |
| 2022 | 3.25 ERA |
| 2023 | 4.66 ERA |
Yet even despite arguably their best overall players on both sides of the ball struggling, the Phillies are treading water. Their overall rankings aren't great, but considering their current record and what we HAVE to assume will be some bounceback from Trea Turner in particular, the only concern about the Phillies is if they'll win the division.
Panic Level: Tummy ache (Defcon 1.5)
Cleveland Guardians (34-38, 2nd in AL Central)
The Vibe:

I've been writing way too many words so far, so let's make this brief.
The Guardians simply can't hit. Water with a boat paddle? Nope. A volleyball with Reinhardht's hammer? Nope. A throwing dart anywhere on an ice rink? Nope! With only two players in the lineup mustering a wRC+ over 100 (Josh Naylor and José Ramírez), the Guardians have been a masterclass in
Following a breakout season, Andrés Giménez is trying his absolute hardest to make sure Cleveland never gives out a chunky contract ever again. Josh Bell — in what could possibly be the after-effect of playing at the same first base Eric Hosmer once did in San Diego — has a gross 53.4% groundball rate and a gross -0.1 fWAR. 
Combo that with rumors of a Shane Bieber trade, and you get a fairly accurate encapsulation of Cleveland's shortcomings. There is still a ton of talent here, especially if José Ramírez and Steven Kwan get things going. Or maybe Josh Naylor just needs to do the baby cradle more to provide a spark? I'm reaching for anything here.
But! They're also in the AL Central, so it's possible that just ordering some chalupas from Taco Bell at the trade deadline is all it will take.
Panic Level: They're in the AL Central (Defcon 2)
San Diego Padres (35-38, 4th in NL West)
The Vibe:
The 2023 Padres are a paradox. After a historic offseason, they've managed to be nearly as inept at scoring runs as the aforementioned Guardians. Much of it has to do with their lack of productive outs, hitting with runners in scoring position (.197 avg, the worst in all of baseball), and their more tertiary players being so below average. 
It's hard to fathom a team that made it to the NLCS last year, with the additions of Xander Bogaerts and full-ish seasons of Juan Soto and Fernando Tatis Jr., being worse the following year, but it is…hilariously true.
HOWEVER! The Padres, even in the hole they've dug themselves into, only need their offense to step up a tad to be contenders again. Their starting pitching — even with Yu Darvish struggling and Joe Musgrove still trying to get back into a groove — is rocking a collective 4.06 ERA (8th in MLB), and their bullpen has been electric with a 3.37 ERA (3rd in MLB).
Then, they're seventh in defensive runs saved (16) and first in outs above average (18), with players like Ha-Seong Kim and Tatis leading the charge. For what has been a mostly disappointing season thus far, Tatis' transition into a splendid outfielder has been a welcome surprise. 
So, there are at least some things the Padres have already been exceptional at, which isn't something every team on this list can say. Batting average with runners in scoring position doesn't feel like a metric that can measure how talented this Padres team actually is, but rather how they're currently playing.
If the Padres are able to finish somewhere in the middle of the pack offensively — which isn't so hard to imagine given the top of the order — then the formula for success is there.
And lord knows general manager A.J. Preller has been quiet for far too long.
Panic level: When your mom leaves you alone with the cart at the checkout line (Defcon 2.5)
New York Mets (34-39, 4th in NL East)
The Vibe:
Just Baseball managing editor and Mets aficionado Ryan Finkelstein has somehow managed to stay sane throughout all of this. He hardly ever messages the company group chat. There's been no sign of mental decay. Maybe he has a girlfriend or a nice dog or something, I don't know.
Making nods to the Mets' franchise curse is overplayed at this point, but holy hot cheerio tyrannosaurus, it's incredibly tempting at the moment. One may cite the Edwin Díaz injury from the World Baseball Classic as the first sign of disaster, while others may cite the almost-signing of Carlos Correa; either way, having the biggest payroll in history, dear reader, has not resulted in a whole lot of winning.
Their team ERA is 25th in the league, their offensive pieces have taken major steps backward (e.g. Jeff McNeil, Francisco Lindor, Mark Canha, Starling Marte), and they're already talking about firing manager Buck Showalter (even if it's deserved, I don't know, scapegoating managers after a 101-season just seems like a bad sign?).
And the scariest part is…they seem to be relying on some of their young prospects to be contributors immediately. It's good to have young prospects ready to contribute — they're like a failsafe, elite backup troops to call to the frontlines if players become corpses — but it's another thing entirely to be relying on them.
Sure, some players in this lineup should get better (Lindor's .231 BABIP might be a sign he's due for some positive regression), but it's going to be a tough mountain to climb, especially given the state of the rotation. Max Scherzer and Justin Verlander are, in a word, old — and they've looked like it more than ever this season. 
Even if Mad Max and Ben Verlander's brother bounce back, the back of the rotation and bullpen — outside David Robertson (another oldie!) — looks disastrous. Given the state of the division (Miami!!!) and a poor trade market, this might just be a lost season.
Mets fans may need to just take solace in the fact that Uncle Steve Cohen is probably foaming at the mouth watching Shohei Ohtani highlights as we speak.
Panic Level: The entire last 20 minutes of Uncut Gems (Defcon 4+)