Analysis
San Diego Padres 2023 Season Preview
The San Diego Padres are legitimate World Series contenders, filled with a lineup of multiple MVP candidates and a bustling payroll.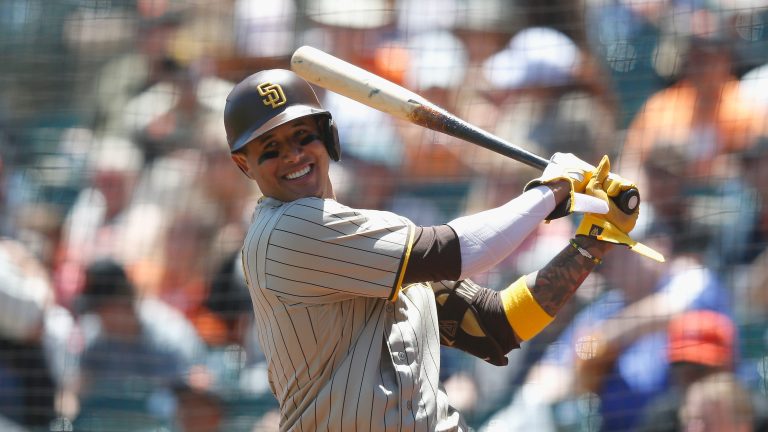 Things change, in the immortal words of Drake, real f*****g quick.
Once upon a time, the Boston Red Sox didn't inexplicably trade the best player they'd had since Pedro Martinez. Kyrie Irving was just a guy who played professional basketball and didn't say much. Iron Man was about as noteworthy a character as Oswald the Lucky rabbit. Blockbuster was the grand emporium for discovering film and television content. All of these things were once true!
Now, they are what scientists and smart people like to call "not true."
And now, we live in a world where the San Diego Padres are legitimate World Series contenders filled with a lineup of multiple MVP candidates and a bustling payroll in the top-five of baseball. People are excited to talk about and watch…the Padres.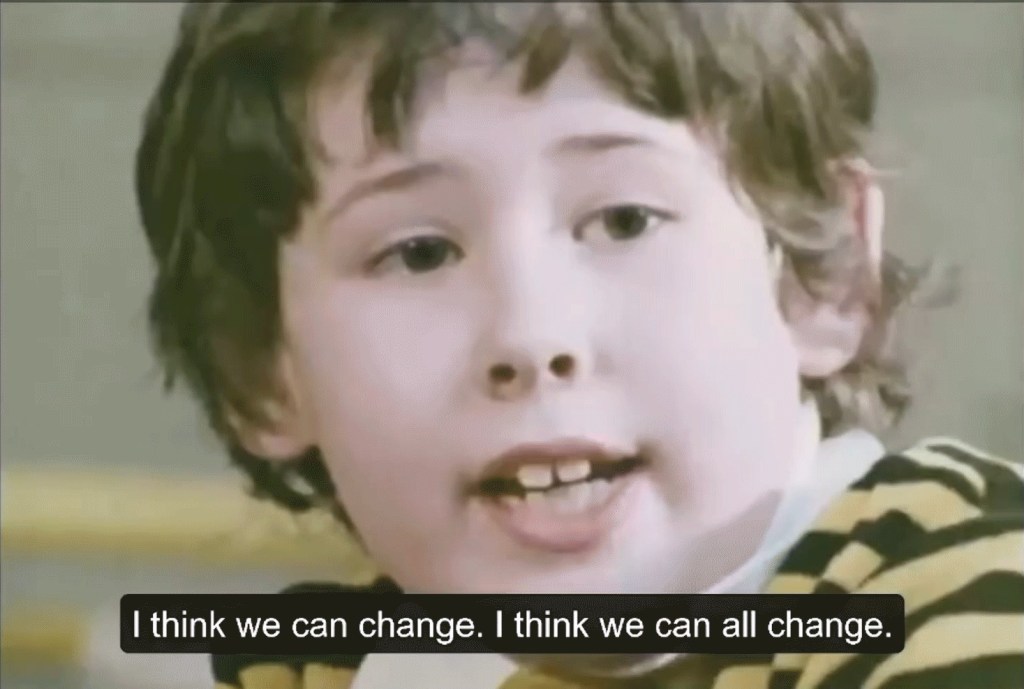 How Was the Padres Offseason?
[inhales]
Absorbed Red Sox GM Chaim Bloom's life force and shoved his distraught-self into a locker, signing the team's longtime star shortstop to an astounding 11-year, $280 million dollar deal
Signed breakout rookie reliever Robert Suarez to a five-year, $46 million dollar deal
Signed RHP Nick Martinez to a three-year, $26 million dollar deal
Signed RHP Michael Wacha to a four-year, $26 million dollar deal (with some rather labyrinthine details baked into it)
Signed RHP Seth Lugo to a two-year, $15 million dollar deal
Signed the resurgent IF/OF Matt Carpenter to a two-year, $12 million dollar deal
Signed Nelson Cruz to a one-year, $1 million dollar deal
Signed OF Adam Engel to a one-year, $1 million dollar deal
Signed RHP Brent Honeywell Jr. to a one-year split deal, with $725k in majors, $200k in minors
Signed star RHP Yu Darvish to a six-year, $108 million dollar extension, as a treat
Signed superstar third baseman Manny Machado to an 11-year, $350 million extension, as a treat
[exhales]
The Padres being warmongers during the offseason isn't exactly something new for the A.J. Preller/Peter Seidler regime, but it still feels strangely surprising. The team did lose a bunch of players (e.g. Sean Manaea, Josh Bell, Wil Myers, Pierce Johnson, Jurickson Profar), but more than made up for it with their spending spree.
With them making such a ruckus in the postseason having defeated both the Mets and Dodgers — combined with the offseason extravaganza — it's no surprise that baseball fans and prognosticators are expecting big things from the team in 2023.
Projected Starting Lineup
1. Juan Soto – LF
2. Xander Bogaerts – SS
3. *Fernando Tatis Jr. – RF
4. Manny Machado – 3B
5. Jake Cronenworth – 1B
6. Matt Carpenter – DH
7. Ha-Seong Kim – 2B
8. Luis Campusano – C
9. Trent Grisham – CF
An asterisk is next to Tatis Jr. for the obvious reason of him still needing to serve out his suspension, but he was included in the projection because it's infinitely more fun to do so. The top of this Padres lineup is Avengers-esque, with each player — including Cronenworth, even after a "down" season in 2022 — ranking among the best at their position in all of the sport.
Until that officially happens, though, expect someone like Nelson Cruz to nab the primary DH duties with Carpenter playing the larger share of a utility role with a crop of other bench options. And if either of them doesn't produce at a high level, the rest of the lineup may render that a moot point.
Juan Soto is, by nearly all estimations, expected to bounce back from a lackluster (by his standards) 2022 campaign. FanGraphs' ZiPS projections have him finishing with the third-highest fWAR among all position players, trailing only Trea Turner and Aaron Judge. If he can clean up the porous defensive display of 2022 (bottom 1st percentile in OAA), then he may capture the MVP award with ease.
Manny Machado, on the other hand, has no major flaws in his game. Fans will surely be expecting another MVP-caliber season following his massive extension, but even if he doesn't, the floor for his production remains incredibly high at a sneaky-young 30 years of age. Seeing him alongside newcomer Xander Bogaerts in the infield will surely be a sight to see, although the latter isn't without his concerns. 
Last year with the Red Sox, Bogaerts only mustered 15 homers, which isn't exactly something that a Padres team that finished 22nd in slugging percentage and 21st in home runs would be thrilled about seeing done again. Add on to that his extremely high .369 BABIP and it all portends being a potentially classic case of a free agent having a down year in his first season with a new ball club.
But even still, it's Xander Bogaerts — perhaps the most consistent position player in the game over the last decade — so there's no huge alarm bell to ring yet. However, the ultimate weapon known as Fernando Tatis Jr. is someone that very well could cause some panic. The talent is obviously there, but following offseason surgery and a suspension to start the season, it's fair to temper expectations out of the gate (this great article by Jeff Zimmerman on FanGraphs did a nice job at doing just that)
But also, like, who cares? That's four potential MVP-caliber players already without even discussing the rest of this Padres lineup that has some excellent tertiary pieces, too. Cronenworth may not have the power typically associated with a first basemen, but he was one of the best fWAR players while at second base since 2020 (trailing only Jose Altuve and Marcus Semien). In a vacuum, he's a great player regardless of position.
Even if Ha-Seong Kim isn't able to improve his abilities as a batter (105 wRC+ in 2022), he's an elite, Gold Glove-nominated defender. Trent Grisham could be the weakest link, because while he's a Gold Glove defensive player, his subpar offense can be incredibly frustrating. In 2022, Grisham's 83 wRC+ tied with Cody Bellinger for the seventh-worst mark among ALL position players in baseball. 
Sure, he's still young, and unlike Bellinger doesn't have any crippling injuries to speak of. But it's still a worry, and his hitting below the Mendoza line in 2022 was a tough look. Perhaps the power of his new mustache portends a true bounceback season being in store.
Then, lastly, there's Luis Campusano — the catching prospect who has practically remained as such since before the pandemic. Campusano's trip to the majors has been rocky, with inconsistent playing time possibly playing a role in his poor output at the majors thus far. The Padres choosing to cut ties with catcher Jorge Alfaro suggests the team is finally ready to commit to their catcher of the future, but it's still incredibly difficult to project him going forward. 
He could be the team's secret x-factor and incredibly important young guy to help balance out all the ginormous contracts or could be a total disaster that proves exactly why the Padres have been so shaky with his playing time these last few years.
Projected Bench
Austin Nola (C), Brandon Dixon (IF), Jose Azocar (OF), Adam Engel (OF), David Dahl (OF)
Yes, I included five players there because I'm not totally sure how it's going to shake up, sue me! Spring training can be weird!
The story about the 2023 Padres bench depth will be, as it is with many teams, about having some depth to fill in the gaps for when their star players are out. Namely, in this case, that's Fernando Tatis Jr., which is why three outfielders are included.
José Azócar is likely the most established option, with him having played on the 2022 team a decent amount, especially due to Grisham's struggles at the plate. The surface-level stats suggest he could be a great defender, with his sprint speed (95th percentile) and outfielder jump (95th percentile) ranking among some of the best even in a relatively smaller sample size.
Azócar's defensive skills make the addition of Adam Engel — who is similarly gifted defensively at the cost of poor offense — a bit surprising. And David Dahl, who actually made an All-Star team back in 2019 with the Rockies (Coors Field is one hell of a drug), has been turning heads in spring training, and could serve as the more offensively-oriented bench outfielder for the Padres.
Infielder Brandon Dixon isn't a name that many have their eyes on, but the Padres clearly have some belief in his abilities considering they felt confident enough to bring him over in the first place. He hasn't done well in spring thus far, but his 1.265 OPS in the minors last season following a stint of play overseas suggests that he may be in line for some work regardless.
And lastly, Austin Nola might be most notable for being the player acquired in the Ty France trade, which is incredibly mean but it's true. Given that Luis Campusano hasn't exactly distinguished himself during the spring thus far, it's totally possible that there's a true 50/50 time split for the position in 2023. 
The last time the Padres faced that conundrum it was with Francisco Mejia and Austin Hedges, so hopefully, history doesn't repeat itself.
Projected rotation
1. Blake Snell (LHP)
2. Yu Darvish (RHP)
3. Joe Musgrove (RHP)
4. Michael Wacha (RHP)
5. Nick Martinez (RHP)
6. Seth Lugo (RHP)
The Padres rotation, while hardly the best in the league, is a steady one. The problem is its one potential nudge away from being a sinking ship.
The team has expressed interest in potentially riding with a six-man rotation to start the season, which makes sense given their offseason moves. The top-three guys are indisputable, and it's a three-headed hydra that can match up with nearly any other rotation in the game. 
Yu Darvish has been a star in the league for quite some time, so even at his age (36) he deserves plenty of leeway to tinker with any potential flaws that may arise with his game. In 2022, his strikeout rate was far below his usual norm in the first half, but it came with the added benefit of him lasting longer into games and with a lower walk rate. Expect his famous work ethic and tinkering to help him remain a legitimate ace.
Blake Snell, on the other side of things, is a free agent after this season. If you believe in the contract-year surge, then Snell certainly fits the bill. While he isn't the most efficient pitcher and can hand out a bit too many free passes, he more than makes up for it in his elite strikeout talent. If not for injuries to start the season early on and fewer innings, his 32% strikeout rate would've ranked among the fourth-best among all starting pitchers last season.
And there's Joe Musgrove, the San Diego native who is about as steady a pitcher you'll find. Much to the chagrin of Mets fans, Musgrove is a pitcher who can occasionally flirt with being a star, as evidenced by last year's playoff performance and his iconic no-hitter in 2021 — the first by a Padres pitcher in franchise history.
Musgrove may not be up there in strikeout rates, but he's a quality-start machine with a vast repertoire of pitches. The team will be relying on him to make a run. 
But then things get tricky. Michael Wacha was a late offseason addition to help bolster the team's depth. He's certainly got talent, but there's plenty of reason to believe his 2022 season was a bit lucky, as evidenced by his xERA being significantly higher than his actual 3.32 mark.
The last two guys, Seth Lugo and Nick Martinez, are both primarily relievers that the team hopes to utilize as starters. Martinez returned to the majors after a stint overseas with an improved arsenal, especially in regards to his changeup. But he's been shown to be significantly better as a reliever, posting a 2.67 ERA in the role vs a suboptimal 4.30 ERA as a starter. It's likely he'll serve as a sort of swiss-army-knife role for the Padres, making appearances as a starter, long-inning reliever, and occasionally even a closer.
Lugo is a similar story, as his spin-rate and strikeout potential made him one of the more effective relievers on the Mets these last few seasons. He's unproven as a starter, but all signs point to him getting a decent chance to seize the role, so we'll have to see. And also keep an eye on Jay Groome, who has been turning heads this spring; it would be absolutely hilarious to see him succeed considering he is what the Padres netted in return for the much-maligned Eric Hosmer.
If the back-end of this rotation falters, though, the Padres could be in some trouble. After trading most of their farm the last few years, there aren't a ton of reinforcements lying in wait. 
Projected Bullpen
Josh Hader, Robert Suarez, Drew Pomeranz, Steven Wilson, Luis Garcia, Nabil Crismatt, Tim Hill
Thankfully, the Padres are projected to have a pretty nice bullpen to help make up for any deficiencies in the rotation. The big name here is Josh Hader, who — despite getting off to an incredibly rocky start once being traded to the Padres — should be expected to have a bounceback season especially after showing some return to form near the end of 2022 and in the postseason.
Including Hader, there's potential for a true three-pronged death squad for hitters to face everywhere. Robert Suarez broke out as a rookie in 2022 and the Padres handing him an extension speaks volumes to their confidence in his abilities. Don't let some of his more, well, famous blowups fool you: he's got the stuff to be an elite reliever and even a potential closer of the future if the team chooses not to extend Hader.
And then there's Drew Pomeranz, who is simply all about staying healthy:
The often-injured reliever is said to have suffered a setback during rehab, and is expected to start the season on the IL. Really, he's best viewed as an incredible bonus if he manages to get back on the field at all. But even if he doesn't, this Padres bullpen has depth with guys like Nabil Crismatt (who quietly sported a 2.94 ERA in 2022), Tim Hill, Luis Garcia, and a potential breakout candidate in Steven Wilson — a player who's got the stuff to be one of the best whiff-generators in the entire pen. 
Yes, whiff-generators is the kind of phrase you use when you're running out of ways to describe things in a long article.
And lastly, there's potential for a guy like Adrian Morejon, who's fastball velocity and spin rates are eye-popping, on top of him still being very young. However, his struggles in developing his secondary pitches make a stint on the bullpen more logical. Perhaps one of the more exciting things about this Padres pitching staff is how many guys could be used as starters OR relievers given their experience, so it'll be paramount to watch them as the season progresses. 
Minor League Prospects to Watch For
Hold onto your butts for this one, folks: following the many, many moves the Padres have made in acquiring superstar talent these last few years, there isn't much in the way of prospects.
Ryan Weathers had a solid first half as a rookie, but has mostly turned into swiss cheese since then. Eguy Rosario might've been a fun utility player to keep an eye on if not for his unfortunate injury. Prospect Dylan Lesko is intriguing, but he's mostly an unknown and might only be getting attention due to how many guys the team has traded. If Angel Felipe and his freakish peripherals (6'6, throwing 100 MPH) have a breakout season, it's possible he could make a leap if the Padres bullpen doesn't hold together.
But really, it's all about one guy: Jackson Merrill
Most recently ranked as the No. 10 prospect in all of baseball by FanGraphs, Merrill is a potential star that would really help balance out the high-priced superstars of the major league roster. Fans should also keep an eye on the prospect because GM A.J. Preller hasn't made a major trade in nearly 8 (!) months, and is capable of making a splash at any time if it nets another star. 
Outlook
There's a mountain of evidence to suggest that the 2023 Padres could be the best in its franchise history. The infield may be the best in the entire sport, the rotation has steady arms that you trust, and the bullpen is filled with high-upside guys that can stand behind Hader.
That doesn't mean there aren't questions, though. One might bring up just how much roster turnover the team has had being a bit scary, and the 2022 Mets might be cited as a defense (e.g. Mark Canha, Eduardo Escobar, Starling Marte). But unlike the Mets, there are a lot of Padres playing new roles.
How will Fernando Tatis Jr. fair in the outfield? Will Cronenworth and Kim make their transitions to second and first base? Heck, even Juan Soto's move to left field is a new thing. What about Lugo and Martinez as starters?
The ceiling is astronomical, reaching farther out than the end scene with the aliens playing marbles in Men in Black. But even still, it would behoove fans to remember that sometimes baseball has a tendency to trick you with the flashy, Hollywood-like team that generates more headlines than concrete results.
Either way, we'll find out soon, and for the sake of baseball, there should be hope that this star-studded team lives up to its potential to be a special one.