Analysis
Pump The Brakes On The Braves Panic
While they haven't gotten off to the best start, it is way to early to give up on a team as talented as the defending champs.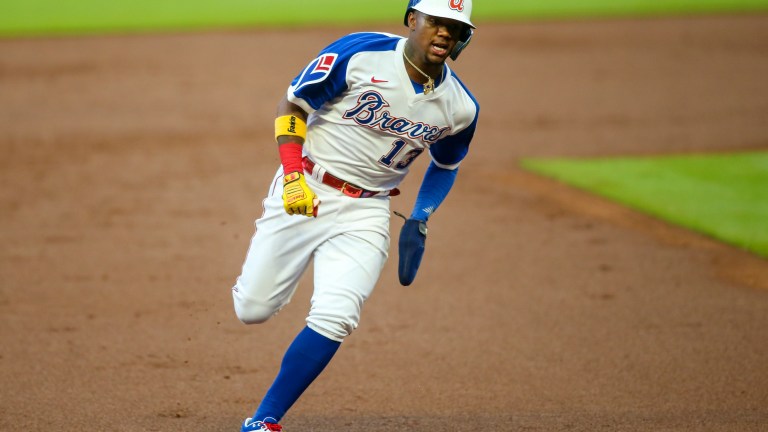 The date is May 11th and there is just one article on our site posted about the defending World Champions. Maybe that is an editorial fault, or it could just be because the Atlanta Braves have not been interesting. To me, it is certainly the latter.
The Braves currently sit at 15-17, good for second place in the NL East but six games behind the New York Mets. So far they have just been a pretty average baseball club. Their 131 runs scored ranks 14th in the league and their 4.10 team ERA is 24th.
Atlanta is 5-5 in their last 10, 9-9 at home and 6-8 on the road. They rank 18th in wRC+ with 97 and their .695 team OPS is 11th. They are playing uninspiring baseball and are showing signs of the dreaded "championship hangover."
When I began diving into the Braves for this article, I asked myself a simple question: how is this team bad?
It seems like their record does not reflect some of the strengths of this roster. They need some things to turn around, but I do not see these struggles lasting.
For many other teams in this same scenario I would say it is time to panic, but if I were a Braves fan I would hold off on pushing the red button.
The Offense Cannot Stay This Bad
The fact that having a middle of the pack offense feels like the sky is falling for the Braves says something. First, expectations are really high in Atlanta. Second, they have a plethora of talented players on offense and they are all bound to get going eventually.
Right now, Atlanta has four players with at least 50 plate appearances and over 100 wRC+: Matt Olson, Austin Riley, Travis Demeritte and Travis d'Arnaud. That leaves four others with 50 PAs and under 100 wRC+—Adam Duvall, Dansby Swanson, Ozzie Albies and Marcell Ozuna—and only Swanson has under 95 career wRC+.
These are all established veterans that have proven to be good hitters. Sure there are concerns about all of their starts, but it is hard to imagine all of them will not have positive regression towards their career means over 162 games.
Not to mention the Braves are just beginning to work Ronald Acuña Jr. back into the fold. Their superstar has played in just 10 games since his return from an ACL tear and has been incredible. He has an .878 OPS and 151 wRC+, plus another epic highlight when he hit a home run while falling down.
We all know how incredible Acuña Jr. is and that he makes the lineup around him better. The one concern is since returning he is striking out at an astronomical 37.5% rate. That will come down—his career K% is just 26.1—and when it does everything around him will look better.
Not to mention, the Braves have been here before. The team was .500 when they lost Acuña Jr. for the year last July, and still made an improbable run to not only get into the Postseason, but win the whole thing.
The Braves are battle tested and have experience with their backs against the wall. They have played just under 20% of their games this year so there is plenty of time to get back on track.
Not to mention, Eddie Rosario is on the IL and when he gets back he can provide another boost to this offense. His career 103 wRC+ will be a welcome addition to a lineup that is in need of some depth.
The biggest bright spot for Atlanta has been Matt Olson. He currently leads the league with 14 doubles to add to an .838 OPS and 136 wRC+. He has come back to Earth since his torrid start that had him as one of the best hitters in the league, but has still been absolutely fantastic.
I highly doubt an offensive core of Ronald Acuña Jr., Matt Olson and Austin Riley will be average all season. If I am banking on one thing, it is that the offense will breakout eventually.
The Pitching Cannot Stay This Bad Either
The starting pitching for Atlanta has actually been really good. Well, at least the two-headed monster of Max Fried and Kyle Wright has. They hold a 2.68 and 3.03 ERA, respectively, and Wright's 10.35 K/9 is 10th among qualified pitchers.
One major concern with their pitching is that Father Time may have finally caught up to Charlie Morton. He is posting a 5.65 ERA and 5.08 FIP currently and his baseball savant page is rough. It does not look like a turnaround is coming any time soon for Morton.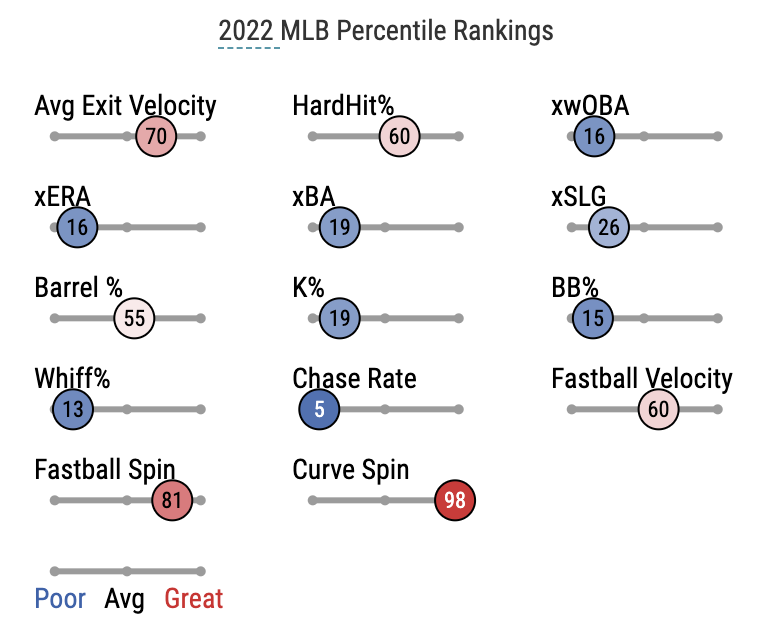 Ian Anderson has been okay—currently has a 4.20 ERA—but that may actually be a little generous to him. His FIP is 4.99, his SIERA is 4.89 and take a look at this savant page. Yikes.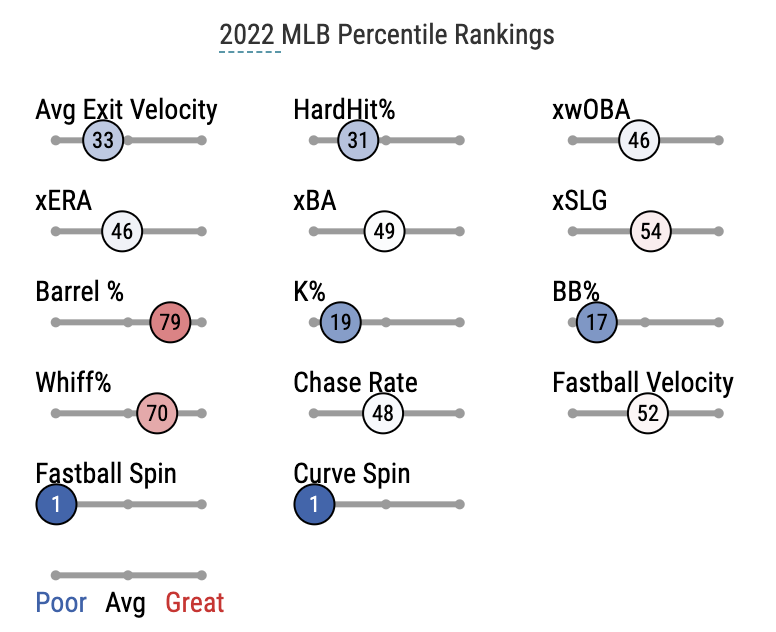 While the struggles of Anderson and Morton are of real concern, their bullpen can back them up. Kenley Jansen, Will Smith and AJ Minter all have ERAs under 3.00, and their bullpen's 2.0 fWAR is second in all of baseball. The team's 3.29 bullpen ERA is 10th in the league but their 2.77 FIP is the best in the league.
And those numbers are without Colin McHugh and Tyler Matzek giving them anything. Those two have a 5.25 and 5.06 ERA, respectively, but it is unlikely that lasts forever. McHugh's FIP is 2.21, suggesting he has had some brutal luck behind him, and his savant page is stunning.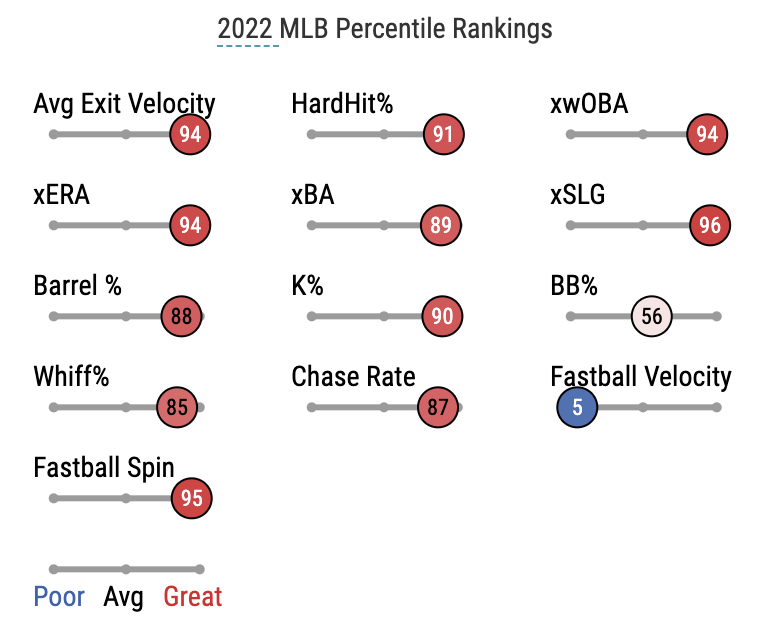 Matzek's struggles are a much more concerning, but they have plenty of guys to pick up the slack if he does not turn it around.
There is also more help on the way for Atlanta. Kirby Yates is working his way back from his Tommy John surgery and recently threw a 25-pitch bullpen. He is still not expected back until August, but if the Braves are in the Postseason chase that could provide a massive boost down the stretch.
Not to mention that Mike Soroka has to pitch eventually, right?
He is beginning to throw off a mound and the Braves are targeting a return for around the All-Star Break. He could provide another massive boost to the team if he comes back and they are hanging around contention.
There are more concerns about the pitching than the lineup, but things are better than they seem. When guys get healthy and if one struggling arm can turn it around, this could be a good pitching staff. The only issue is that is a lot of ifs.
They Have Done It Before
I want to leave Atlanta Braves fans with this message: you have been here before. As I mentioned earlier, this team was .500 in July and lost their best player then went on to win the World Series.
It is a really long season, and when you struggle early things can really speed up on you. It is easy to forget how long the season is when you are the defending champions and under .500 in May.
But remember, there is 80% of the season remaining. There are too many good players on this team for them all to stay down for long. Over the course of 162 games everything usually evens out and players show their true colors. The Braves have a lot of players we know are good, and over time the most likely outcome is they regress positively towards what we know them to be.
Also, they are only two games under!
There is an expanded Postseason this year that they are currently just three games out of. There is more than plenty of time for them to get going and get back to playing in October.
I am by no means hitting the panic button on the Atlanta Braves. However, if this continues into June or July, then we can re-evaluate. For now, enjoy awesome moments like Orlando Arcia's walk-off home run against the Red Sox Wednesday.