Analysis
It Took A Bit, But Trevor Story Is Ready To Shine
After a rough start, Story and the Red Sox seem to be finding their stride.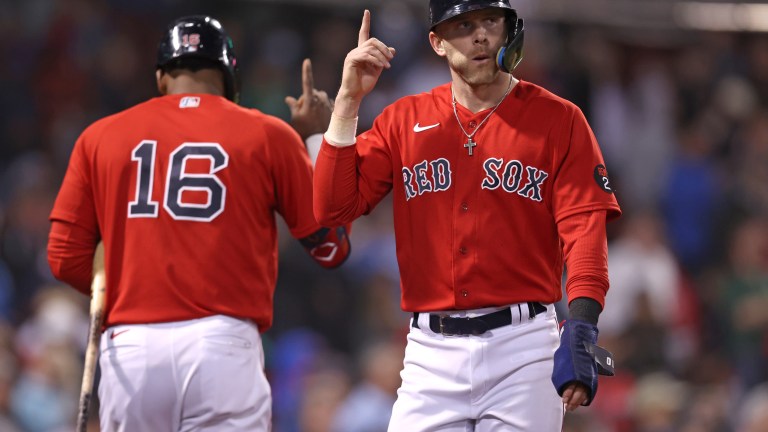 For an eight-day stretch in the middle of May, Trevor Story resembled Zeus carrying a 33-ounce log of carved wood on his shoulder.
In a ten game stretch from May 16 to May 26, Chaim Bloom's star signing clubbed eight home runs and accumulated 22 RBIs, leading the Red Sox to eight wins in ten days and bringing hope to an otherwise abysmal start from a team that reached the ALCS a season ago.
After skidding off the tracks during the start of the season, April showers brought May flowers. But, will that translate into the rest of the season?
Is Story Rebounding?
Through two months of the season, Story has put together the worst statistical performance of his career, albeit just a modicum. The seven-year vet is hitting a harrowing .220, a far cry from his .269 career mark, with 60 strikeouts in 168 at-bats, good for an inauspicious 30.9 percent. Acutely distressing, but not the chief concern for Alex Cora's team.
Now, let's look to the bright side: Story's 37 RBIs pace the Boston bunch and are tied for seventh in the league. The former Rockies star has solidified himself as a middle-of-the-order presence, plenty capable of scoring the Red Sox' stars anchoring the lineup. With a barrel percentage in the 91st percentile, an xwOBA in the 74th percentile, and a xSLG in the 73rd percentile, a fair deal of Story's underlying numbers show promise. 
A Different Approach
Digging deeper into the numbers, courtesy of Baseball Savant, provides a visualization that Story has turned into a pull-hitter. Fenway's historic landmark of a left field was projected to be a prime target to turn Story into a doubles-monster (ba-dum-tss), but opponents have shifted the second-baseman to the left side of the infield in preparation for the Irving, Texas native to pull the ball.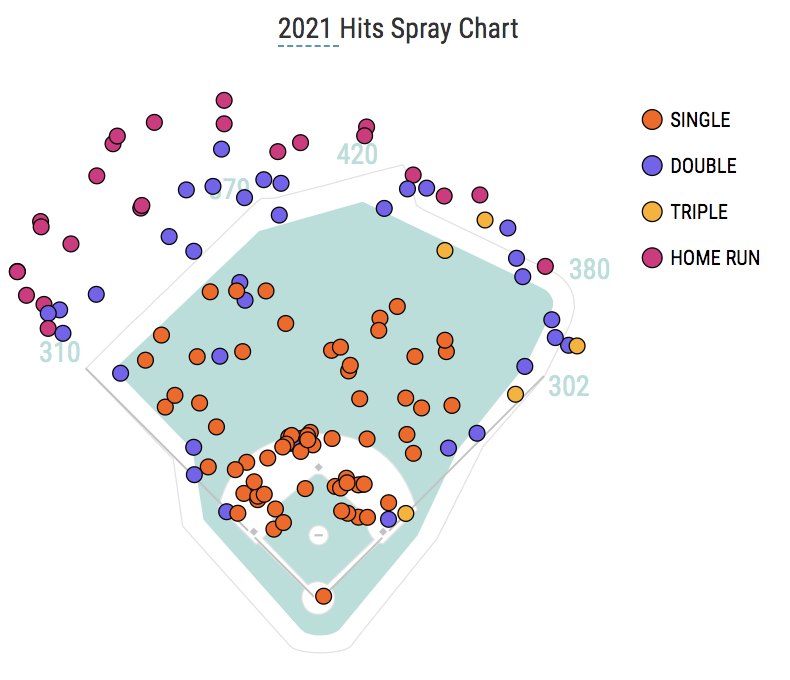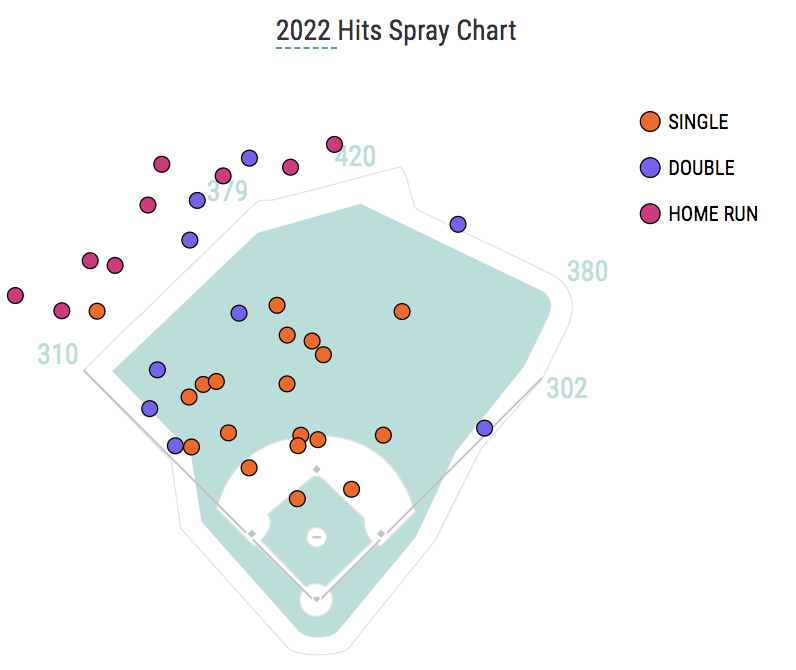 Furthermore, 184 of the 455 pitches that Story has faced against right-handed pitching have been down and away out of the zone, good for 40 percent, according to Baseball Savant. Against left-handed pitching, just eleven percent of pitches have been down and away. Story hits .211 against righties this year and is nine for 35 versus left-handers, good for a .257 average. Story's slugging percentage is .246 points higher against southpaws, showcasing his ability to see better pitches and not be challenged low and outside, especially on the outer part of the plate.
While the season is young, there should be no reason to panic about the star offseason acquisition struggling to hit for average in a new, baseball-crazed city. The Red Sox desperately need Story to help carry a top-heavy offense down the stretch if the team has any hope of competing down the stretch in a loaded American League East.