Feature
AL East 2023 Preview: Yankees, Red Sox, Blue Jays, Rays, Orioles
With three returning playoff teams in the Yankees, Blue Jays and Rays, the AL East looks to be one of the most loaded divisions in baseball.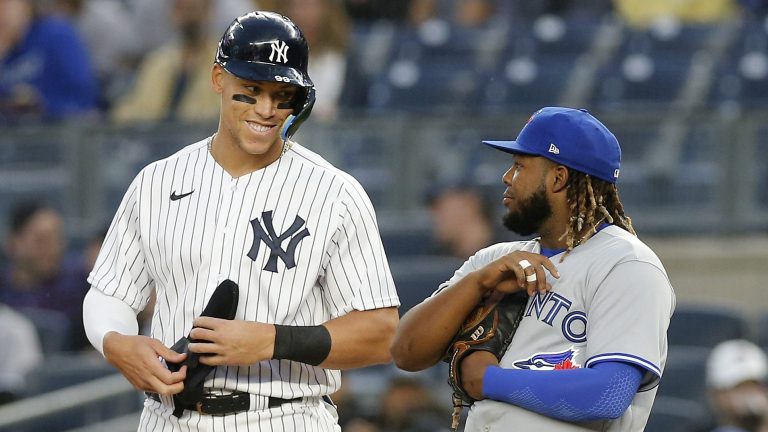 Last year, the American League East was one of the most competitive in baseball, with three of the six playoff teams from the American League coming from that division.
The New York Yankees won 99 games and featured the league MVP in Aaron Judge. The Toronto Blue Jays went 92-70, earning home field advantage in the Wild Card round as the top Wild Card seed. The Rays were the final playoff team, finishing three games better than the Orioles to clinch that last spot.
Each of the three playoff teams can make a claim for having gotten better this offseason and the Orioles continue to improve based on a successful rebuild that will feature two graduated top prospects in Adley Rutschman and Gunnar Henderson, as well as a third coming with potential rookie ace, Grayson Rodriguez.
With a full-out rebuild being out of the question in a market like Boston, the Red Sox even made some moves this offseason that could make them contenders if everything breaks right.
This division is extremely potent, and over the past week, we have written up a team preview on each squad to dive deep into how they might fare during the 2023 campaign. Below we will link each of those articles to give you a full breakdown of everything the American League East has to offer.
Also, make sure you check out today's episode of the Just Baseball Show, where Aram Leighton and Peter Appel give you there own full AL East division preview, with breakdowns of each roster from the starting lineup, down to the top prospects who can make an impact later this season.
Written By: Peter Appel
The Yankees revamped their team around reigning MVP Aaron Judge this offseason, in hopes of finally making back to the World Series in 2023.
Written By: Tyson Shushkewich
The Toronto Blue Jays have a pretty deep roster heading into 2023, looking to improve upon their Wild Card exit from last season.
Written By: Leo Morgenstern
The Tampa Bay Rays are running it back this year, hoping for healthier seasons from stars Wander Franco, Tyler Glasnow, and Brandon Lowe.
Written By: Harrison Bruns
The Baltimore Orioles arrived earlier than expected last year, going from the doldrums to over .500. Could they take another leap in 2023?
Written By: Matt Marasco
After a tumultuous offseason, the Red Sox are ready to put the noise behind them and make a push for a surprising playoff run in 2023.