Feature
The Best Fantasy Baseball Team Name Guide for 2023
Stumped on what to name your fantasy baseball team this season? This handy guide will help with exactly that!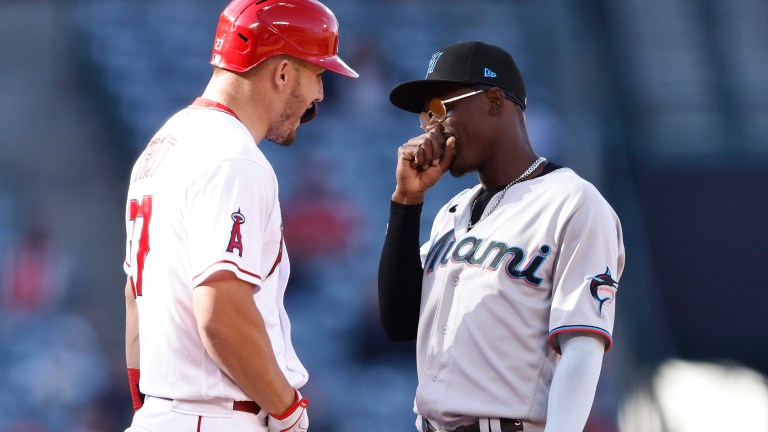 We all have pet peeves. There are people who hate when folks chew their food too loudly. There are people that hate the usage of the word "moist". There are rich people that hate the concept of helping others. The list goes on and on.
But my biggest pet peeve? A lack of creativity. Nay, it's a lack of DIGNITY. If you go into your fantasy baseball leagues this year with the default team name (e.g. Team + your last name), you are a white-collar criminal in my book. That's why I am here to illuminate — to shine a light on an under-covered issue plaguing baseball. Have no fear, I hereby present the official 2023 Fantasy Baseball Team Name Guide.
Below will be 20 fantasy baseball team name ideas I concocted, many of which can be attributed to recognizable players that will likely be taken in every draft. You can even use it as a basis for how you draft your team; I won't judge you, because sometimes presentation is everything.
But remember, this is supposed to be a guide that helps get your gears turning. The real number one takeaway from this article should be about how trying is cool. So be cool, man.
You Don't Know Bo
Inspiration: Bo Bichette
This one is in honor of Bo Jackson and the ESPN documentary of the same name about the legendary two-sport athlete. I'd also wager Bichette will be a popular player to take in fantasy baseball drafts this year, not just because of his combination of power and speed, but because of his hair and playing for the objectively cool 2023 Toronto Blue Jays.
For the Lynn
Inspiration: Lance Lynn
Not much to say here. Lynn is what people will probably call a "boring" fantasy baseball pick, so take this idea as a way of making it Not Boring.
Cease and Desist
Inspiration: Dylan Cease
Woo! More White Sox! The second of three (foreshadowing!) White Sox players to be featured, do not confuse this with me saying they'll actually be good this year.
YorDaddy Day Care
Inspiration: Yordan Alvarez
Not sure whether or not the overlords at Just Baseball will allow this one, but it's pretty great in my humble opinion. Fun fact: growing up, I only knew Eddie Murphy from the 2003 movie Daddy Day Care. I was aghast to find out that was NOT what he was most famous for.
Also, Yordan Alvarez is the kingslayer and a unanimous first-round fantasy baseball pick, so you can't really go wrong with this one.
Rhys Witherspoon
Inspiration: Rhys Hoskins
I don't mean to brag, but this name has more chemistry than the new movie Reese Witherspoon was in with Ashton Kutcher.
The Thousand Sonny
Inspiration: Sonny Gray
If you had the under for how soon I'd make an extremely dorky pop culture reference, congrats! Gray is likely to be taken very late in fantasy baseball drafts, so if you're a One Piece fan that simply has no idea who to pick, this should help you out. Plus, Yankees fans hate this guy; don't you want to be on the opposite side of Yankees fans?
And fun fact: it is my team name in Clay Snowden's (one of Just Baseball's fantasy gurus) league! What an honor for both of us!
Thicc Bois
Inspiration: Various
An old standby. If you have a lot of folks with absolute dump trucks, this is the way to go. I'm currently in the midst of a fantasy basketball championship sporting this name; that's how good it is.
And even if you don't have such players, just say it's an homage to your real life homies <3
VictreeBell
Inspiration: Josh Bell
In honor of one of the most disturbing Pokemon ever created.
White Castle
Inspiration: Ryan Mountcastle
White Castle doesn't get enough credit for how inspired its menu is. They pretty much just asked themselves "When people are drunk, what kind of food do they want?" and correctly came to the conclusion that it was "a lot."
Oh, and Mountcastle might be a sneaky source of home runs that you can get late in fantasy baseball drafts, similar to Eugenio Suárez last year.
Jupiter Jazz
Inspiration: Jazz Chisholm Jr.
More nerd alert! This time, from one of the most highly-regarded anime, Cowboy Bebop — which, for my money, is one of the greatest stories of any medium — which has a famous episode called Jupiter Jazz.
Oh, is that not good enough for you? Just listen to one of the songs from the episode. Thank me later.
Kirby's Dreamland
Inspiration: George Kirby
One of the most exciting young pitching prospects in the game and secretly one of the most powerful video game characters ever.
Verdigo
Inspiration: Alex Verdugo
One lesson in life: never let the film nerds get to you. But that aside, there's no denying that man Alfred Hitchcock snapped with this one. Alex Verdugo isn't exactly an exciting player to draft in fantasy baseball, but if you happen to acquire him this is a good consolation prize.
Webb Warriors
Inspiration: Logan Webb
Even more nerd alert! This is in honor of the Marvel comics series that features the many multiversal variants of Spider-Man!
Friday Night Wrights
Inspiration: Kyle Wright
Back in the day (2014), I was WAY too proud of myself for coming up with this name for my first-ever fantasy baseball team. That one was based on David Wright, while this next generation is in honor of Kyle. Oh, and even better, the first name of the leading actor from the iconic (and somewhat underrated) TV series is Kyle.
Mitch Kramer's Pitching Form
Inspiration: Mitch Haniger, Dean Kramer
I was fairly recently allowed to pontificate on this very website about how Tom Cruise is responsible for not just saving cinema, but for having one of the funniest baseball movie scenes of all-time.
The second spot belongs to Mitch Kramer from Dazed and Confused, because the actor (Wiley Wiggins) "maybe exaggerated" his pitching ability in order to get the part. Based on the editing of the scene, that appears to be true.
Maximum Effort
Inspiration: Max Scherzer, Max Muncy, Max Kepler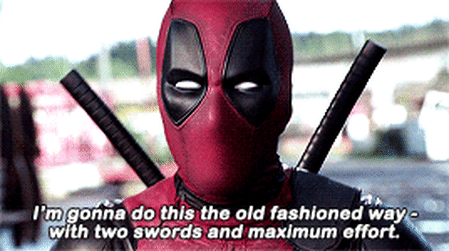 E.T. Phone Bohm
Inspiration: Alec Bohm
One of my favorite stories is about my step-sister's husband, who is a good lad, that always seem to cry when watching E.T. Apparently, there's just something about the film's opening that gets him. "He got left behind" he would say very emotionally.
We Did it Joe
Inspiration: Joe Ryan
He's one of the more popular sleeper picks among starting pitchers thanks to his strong start to 2022 and overall prospect acumen, plus this is just a pretty solid meme.
Honestly, the idiosyncratic nature of the Twins plays a role in this one, too. There are few teams that I find to be as randomly intriguing over the years as them. I think this will be one of those years that they're randomly intriguing (whatever that means) for both fantasy baseball and real life.
WanderVision
Inspiration: Wander Franco
I'll always have a special affinity for WandaVision. Not because it's a masterpiece or anything (but it was certainly quite good!), but because it was one of the first pieces of entertainment that felt like a big deal back during the beginning of the pandemic. The water cooler talk was much-needed during those times.
Oh, and Wander is cool too I suppose.
Benny The Jet Rodriguez
Inspiration: Julio Rodriguez + Andrew Benintendi
You simply can't beat this. On top of the homage to The Sandlot, Julio Rodriguez is one of the more exciting real-life and fantasy baseball players out there. He's even known for stealing bases! It's a match made in fantasy baseball heaven, and Benintendi is a nice cherry on top.
I'm looking forward to receiving my Pulitzer in the mail next week.
BONUS: Yoshi's Sushi and Sake
From Just Baseball Dot Com's other fantasy guru, Colby Olson: