Analysis
Wander Franco: The Antithesis of the Modern Hitter
Wander Franco is redefining the ideal hitter.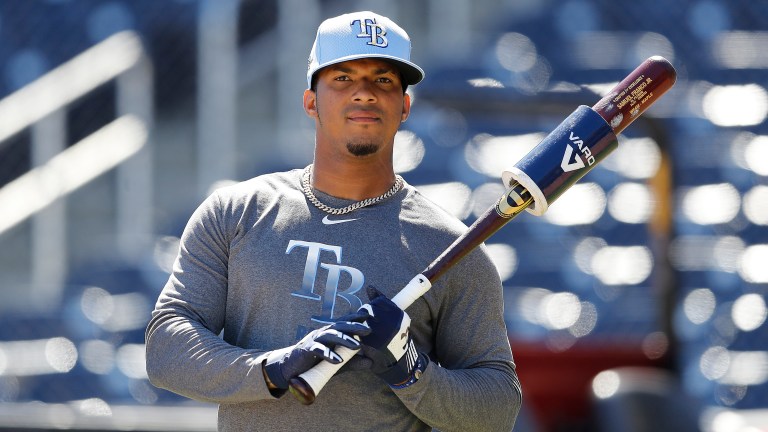 The Strikeout Epidemic
The date is June 22nd, 2005 and of players that have stepped to the plate at least 150 times so far that year, 127 of them struck out less than 15% of the time. Fast forward 16 years to the day, only 24 players are striking out below a 15% clip. In 2005, MLB's average strikeout rate was only 16.4%. So far in 2021, the league-wide strikeout rate stands at 24%, the highest on record. The MLB has seemingly no way of stopping the strikeout epidemic, except maybe this spider tack thing.
Hitters are trading off strikeouts for increased power on batted balls, while pitchers are increasing velocity and able to optimize movement on secondary pitches with the help of technology like Trackman and Rapsodo. A premium has been put on getting swings and misses.
Fernando Tatis Jr. and Shohei Ohtani are perfect examples of the modern hitter. They strike out roughly 28% the time, but they find themselves atop the slugging percentage leader board, which more than makes up for their swing and miss tendencies. Tatis Jr. and Ohtani are 3rd and 6th in wRC+ and are each in the MVP conversation. Even the best hitter on the planet, Mike Trout, was striking out over 28% of the time before going down with injury. The best hitters in the game are getting away with selling out for power while pitchers continue to make contact difficult. Vladimir Guerrero Jr. has waged war on that narrative in his breakout season and now Wander Franco, the only other prospect to receive an 80-grade on his hit tool will join the party.
The Savior of Contact
Wander Franco is truly a generational talent. Throughout his minor league career, he struck out less than 8% of the time and walked even more. In Triple-A this season, Franco has only struck out in 12% of his plate appearances and is slashing .315/.368/.586.
Often times players that put the ball in play a great amount struggle with producing power, but Franco defies the stereotype. He is one of only three minor leaguers with a K-rate under 12% and an isolated power (ISO) greater than .250. The other two players: Orlando Arcia and Rangel Ravelo, are 26 and 29 years-old respectively. Franco is advanced beyond his years and is drawing comparisons to many all-time great players including Vlad Guerrero Jr. AND Sr.
MLB players with the ability to hit for power and contact are few and far between, but the ones that do are practically guaranteed to be superstars. The list of MLB players since 2005 with ISO greater than .180 and K% less than 15% is filled with only elite players including: Alex Bregman, Jose Ramirez, Chipper Jones, Adrian Beltre, and Robinson Cano. Projecting Wander Franco's MLB numbers is somewhat of a guessing game, but expecting an ISO above .180 and a K% around 15% is well within reason. He's never had a three strikeout game in his entire professional career career and is a true pitcher's nightmare in the era of whiffs.