Feature
Jazz Chisholm Jr. Is on the Brink of Superstardom
Playing in a market that is desperate for it's next baseball star, Jazz Chisholm Jr. has the chance to be a very special player for the Miami Marlins.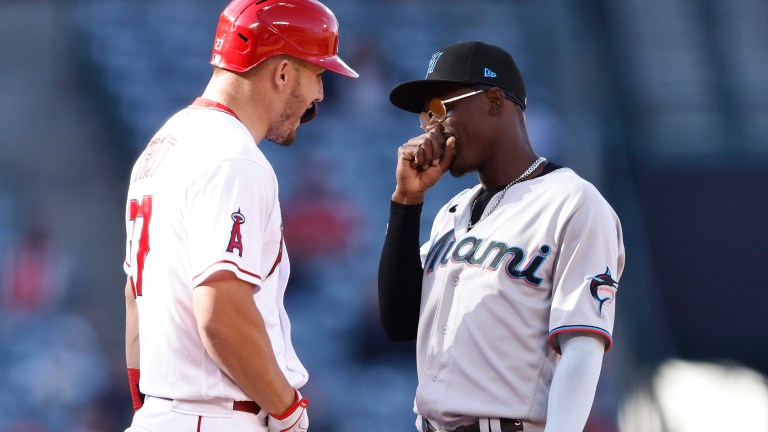 After years of searching for a superstar, Jazz Chisholm Jr. has been music to the Marlins fans ears. The eccentric infielder built up excitement in an up-and-down rookie season, thanks to flashy plays and a persona that makes it seem like a spotlight follows him around the field.
Chisholm's sweet swing turned heads when he redirected a 100 mph fastball from Jacob deGrom into the seats in right field or took flight to steal a hit at second base. However, baseball is driven by production and the first-year player finished the year with a subpar .728 OPS along with 24 errors.
Overall, his rookie season served as a taste of what Jazz Chisholm Jr. could be, but without a shortage of doubt as to whether the 24-year-old would ultimately attain his lofty ceiling.
Heck, the Arizona Diamondbacks had the same concern. They were aware of Chisholm's talent, but they did not let that deter them from swapping one of their top infield prospects for an emergent Zac Gallen in 2019.
Through 20 games this season, Chisholm has been as good as any player in baseball. He's hitting .329/.380/.657, with four homers, five stolen bases along with improvements in both the walk and strikeout departments. In terms of fWAR, Chisholm checks in at 8th in all of baseball at 1.5 fWAR, despite playing less games than six of the players ahead of him.
Twenty games is a small sample size–only about 12% of the season–so questions as to whether Chisholm can maintain something close to this caliber of performance we are seeing is more than fair. While the power-hitting infielder is probably not going to be a threat for the batting title, Marlins fans should get used to Chisholm being a menace for them at the top of the order.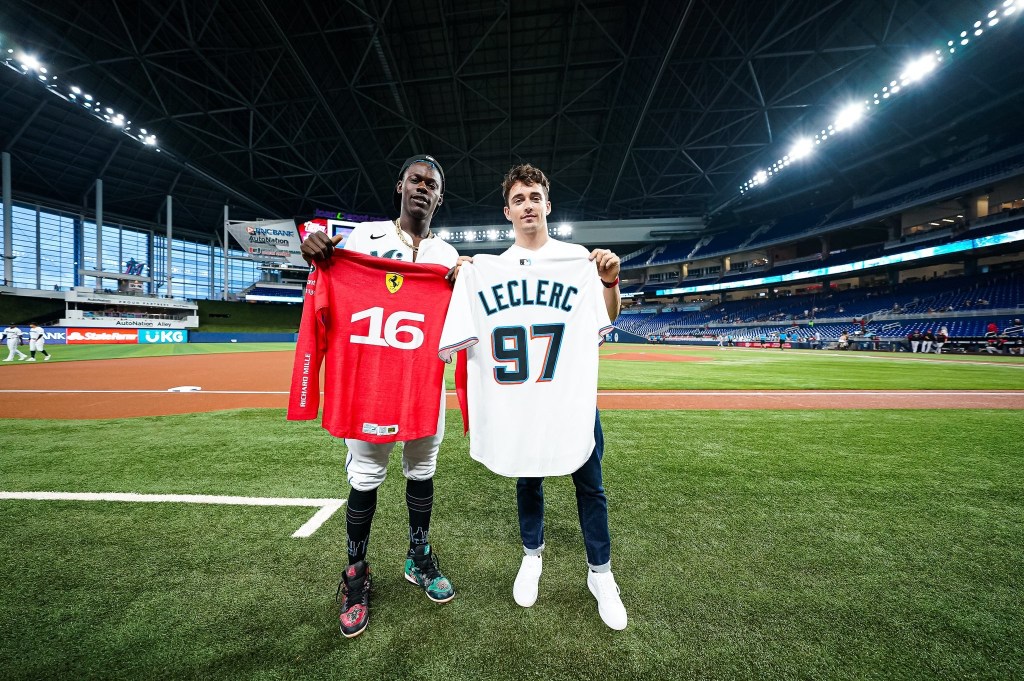 Chisholm has already become the player who other athletes want to come see play, because much like Formula 1 standout Charles Leclerc, Chisholm plays fearlessly at full speed. That reckless abandonment is something that the Marlins will happily sign up for on the base paths and in the field, but in a challenging chess match of a sport, Chisholm realized he needed to be more calculated in the batter's box.
Through his first 83 plate appearances of 2022, Chisholm has gone from a youngster taking hacks, to a hitter with a plan. His strikeout rate has been slashed by nearly 6% and his walk rate has jumped up by 2%.
It is not that Chisholm is any less aggressive, he will still let it eat, but he has been much more particular with the pitches he is choosing to swing at. Chisholm's swing percentage is nearly identical to last season, however his chase rate has dropped by 8% while his zone swing percentage has risen by 5%. It's a pretty simple equation, the 24-year-old has swapped bad swings for good ones.
Most specifically, Chisholm has improved by laying off of the elevated stuff. He did a lot of damage on fastballs at the top of the zone, but he squandered even more neutral counts and hitter's counts by pulling the trigger on elevated pitches.
It is worth acknowledging that the sample size of pitches is still a fraction of last year's, but statistical reflections of an approach can become evident rather quickly and if you watch Chisholm in the box right now, his concerted effort to shut down high spin fastballs at the letters is visible in his at-bats.
There's a reason why we've seen a high spin, elevated fastball revolution across professional baseball: they're extremely hard to hit and set up the rest of your arsenal well if you're a pitcher. The ability to minimize the elevated fastball allows Chisholm to shrink the strike zone and feast on pitches in the heart of the zone, ranking 13th in all of baseball in run value on such pitches; last year, Chisholm ranked 146th with a -4 run value on pitches deemed to be in the heart of the zone.
Pitchers with good breaking balls effectively tunnel off of a high fastball, making it difficult to differentiate between the two pitches until it's too late. Tunneling is effectively making two different pitches look the same up until the pitch is just under 30 feet away from home plate (see the tweet below for an example).
By Chisholm deciding to shut down many fastballs that could stay up towards the top of the zone, the effectiveness of "tunneling" is negated to a degree and Chisholm is able to feast on breaking balls that may hang up a bit too long. Sure, Chisholm may have the occasional called strike at the top of the zone, but committing to an approach allows him to rarely miss mistakes and forces the pitcher to be near perfect to beat him.
After hitting just 26-for-139 (.187) on breaking balls last year, Chisholm has already recorded 11 hits in 31 at bats (.355) while nearly matching last year's total of four homers with three already this year on such pitches.
The game seems to be slowing down for Chisholm in the field as well. A natural shortstop, Chisholm's lapses in focus and fundamentals at times resulted in 24 total errors between both positions up the middle last year, however Chisholm seems to be settling in nicely at second base.
After racking up 14 errors in 75 starts at second base last year, Chisholm has upped his fielding percentage from .959 to .978 while showing off his elite range. The second-year player is third among all second baseman in defensive runs saved and has been no stranger to the highlight reel plays.
On the base paths, Chisholm leads the National League with six stolen bases in seven attempts and leads all of baseball with three triples. In a game where the speed and power combination can be so rare, Chisholm has a chance to be one of baseball's most dynamic stars.
Chisholm has transcended Miami's small baseball market into national notoriety through his flare and unwavering confidence. Fans love to see him play and the Bahamas native could play an integral part in sparking much needed excitement around Marlins baseball. Right now though, Chisholm is sparking the Marlins offense and helping them win ballgames through his elite production out of the gate in 2022.
The Marlins have already had Jazz Chisholm Jr. themed ballpark giveaways with the first 5,000 fans under the age of 15 years old receiving a blue-haired visor to match the Marlins second baseman on May 1st. On top of the endless promotional opportunities that Chisholm provides, his jersey is starting to fly off of shelves faster than any Marlin we've seen in years.
It would be outrageous at this juncture to call Chisholm the Most Valuable Player, however given the state of Marlins baseball over the last several years and their desperate need for production on the field and marketability off the field, there may not be a player more important to a franchise than Jazz Chisholm Jr. could be to the Miami Marlins.